I have received information and materials from AstraZeneca. The opinions stated are my own. This is a sponsored post.
I believe that we all have important chapters in our lives.  Periods of time where the gravity still pulls towards who we are now and continues to shape who we will be in the years to come.  I can still think back to the spring of the year 2000 and know how important time was for me.  I was 23 years old and, like many young woman my age, I was really finding out who I wanted to be and what I wanted to do with my life.  I was also looking for love.  And so it was March of that year that I went on my first date with a boy named Joe.  I had known him for a few months before this, but we were just friends.  But during the month of March, things seemed to really heat up.  On just our second date, I was already meeting some of his family when his brother showed up at the restaurant to eat with us.   His brother was so easy to talk to and we talked for hours around that wooden table in the dark pub.  I remember that he was telling us about this girl that he really liked.  He didn't know her very well but, like Joe and I, things seemed to be escalating quickly.  They were about to go on a long road trip to Washington D.C. together and he was pretty nervous about it.  He said her name was Emily.  I didn't know her at the time, but by the way he was talking about her, there was no doubt that this girl was special.  Little did I know that this girl, and her family, would play a huge part in my life and who I am today.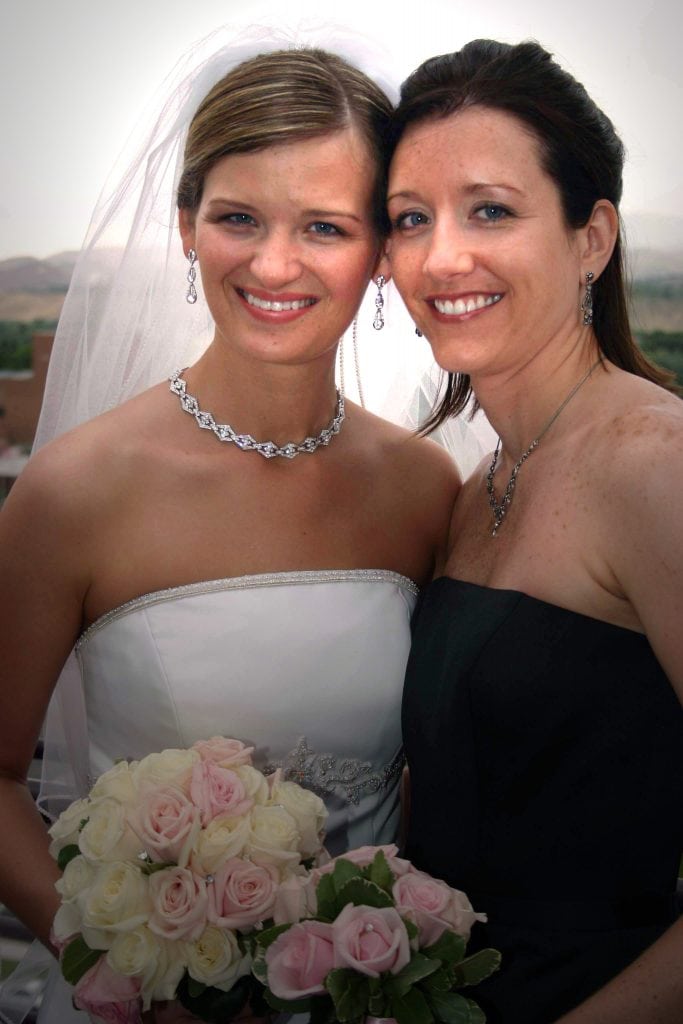 Now it is 17 years later.  Emily went from a girl in story about a road trip to being my sister-in-law.  She is an amazing aunt to my kids, a brilliant teacher, a dependable friend, and a devoted wife and mother. She is someone I look up to and admire.  We have grown close over the years and I am so honored and blessed to have her in my life.  When I got to know her, I also was fortunate to get to know her family.  Like most amazing people, she came from an amazing family.  Her mom and dad made me feel like part of the clan from the first time that I met them.  It was easy to see where Emily inherited her character from.  Emily's mom, Pat, was one of the sweetest people I have ever had the privilege of spending time with. She was the type of person that made whomever she was talking with feel like the most important person in the world, a trait that she passed down to her daughter.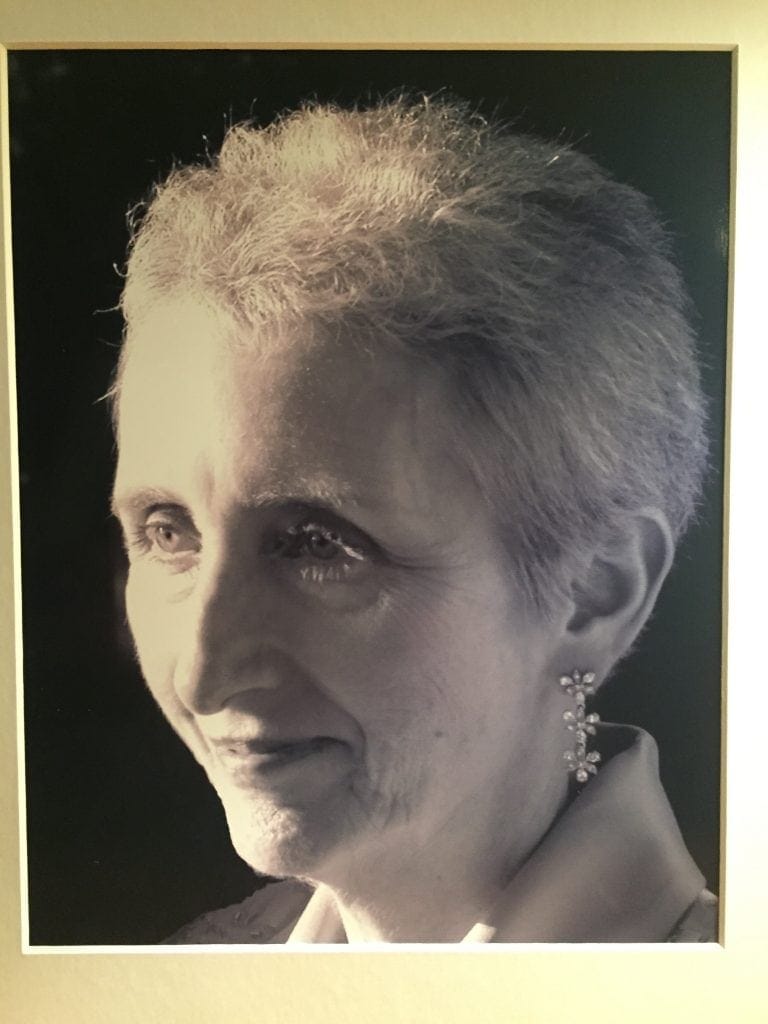 When Pat was diagnosed with lung cancer, she battled bravely.  She was determined to be there for her children as they were going through milestones in their life such as the birth of her first grandchild and Emily's wedding.  She was a portrait of grace and courage and I still think about her today when I need to draw upon strength to deal with my own life.
Pat's legacy lives on in the life of her daughters.  I see it when Emily is interacting and playing with her kids as well as mine.  Emily will continue to be a patient voice of reason for myself and my family for years to come and I am forever grateful.  Every time I am feeling down and depressed, I play one of Pat's favorite songs "What a Wonderful World" by Eva Cassidy and immediately think of her and how she viewed the world.  This reflection never fails to change my perspective on whatever it is that I am dealing with.  Her story has also encouraged me to learn more about lung cancer and how I can help other family and friends touched by the disease.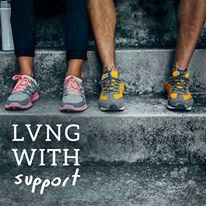 When a loved one has been diagnosed with lung cancer educating yourself about the disease can help you feel empowered and help you talk about options.  Having a supportive place you can go to talk freely and hear other people's stories is invaluable and there is a place like that for those who are living with lung cancer and their friends and family. The LVNG With Lung Cancer community is a group of people living with lung cancer who are inspiring each other to face each day with authenticity, humor, hope and encouragement. Through LVNG With, AstraZeneca hopes to inspire, educate, connect and embrace people living with lung cancer at every step of their journey in an uplifting, validating and refreshingly authentic way that moves people from simply coping to living with their disease. It is an amazing resource for those facing their diagnosis as well as their family and friends.
I've been learning a lot about lung cancer over the past few months while preparing to share my story.  In my research I learned a lot about the disease as well as treatment options and testing.  I learned that it is important for people who are diagnosed with lung cancer to be tested for specific biomarkers to understand what type of cancer they have. For some patients, a blood-based test and tissue biopsy are two options to help determine what type of cancer they have. Lung cancer can change over time and new mutations can emerge, causing the disease to worsen.  Since there are many kinds of mutations, biomarker testing again is often recommended when lung cancer advances to identify if there is a new mutation and determine appropriate options.  This information is critical to your doctor and will help decide your course of treatment.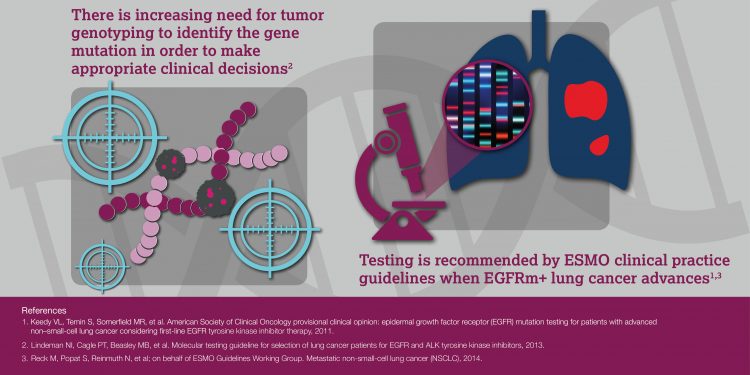 November is Lung Cancer Awareness Month and I want to help get the word out about genetic testing. I would love your help in spreading the message by RT this info-graphic.
Learn about the importance of getting genetic testing for #lungcancer and how it has touched my life. https://t.co/Oo0vUlWMVI #AD pic.twitter.com/H15aBxICYa

— Kathy Hodson (@amomsimpression) October 25, 2016

LVNG With is a wonderful resource that raises awareness of issues critical to people living with lung cancer and helps to reduce the stigma about what it means to live with this disease. I hope you will check out this community and educate yourself on many topics of interest for lung cancer patients, including genetic testing.
If you or someone you love has been affected by lung cancer, please know that you are not alone. I hope that over the next couple of months you will join me in spreading awareness about genetic testing.  Every life lost is one too many.