As we near the end of 2016 and another Thanksgiving is in the books, I hope that we all had the opportunity to be grateful for all of the special people in our lives.  I know that at this time of year, I spend a lot of time around family and am reminded about how lucky I am to have such special people in my life.
But, inevitably, my mind thinks about those we have lost along the way.  These thoughts were even more poignant this year since I learned that November is Lung Cancer Awareness Month (LCAM).
Several years ago, we lost a very wonderful family member to lung cancer.  I learned a lot about lung cancer during that period, but even so, I was startled to find out how much more I had to learn.
For example, I had no idea that, in the US, lung cancer is the second most common cancer, accounting for 14% of all cancer diagnoses.  It is the leading cause of cancer death.  More people die each year of this disease than colon, breast and prostate cancer combined.  I learned that 430,000 people alive today have been diagnosed with lung cancer.   Did you know that lung cancer isn't just one disease?  There are different sub-types of lung cancer that are treated differently.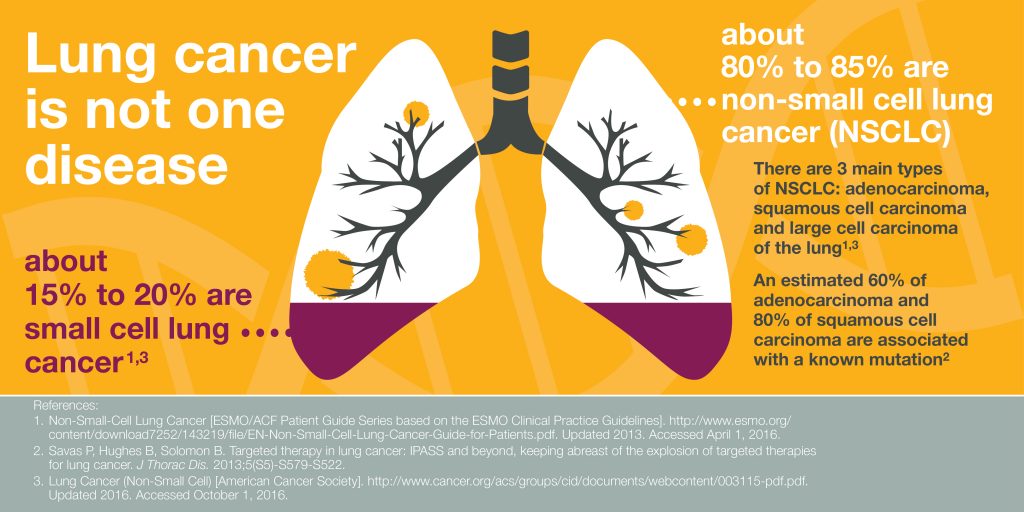 But facing the facts is important.  Because knowledge is power.  If you are diagnosed with lung cancer, you would want to have as much information about your disease as possible.  Through advances in science and medicine, there are different types of treatments available to a patient for their specific sub-type of lung cancer.  This is why it is imperative to be tested for specific biomarkers in order to understand what sort of cancer they have.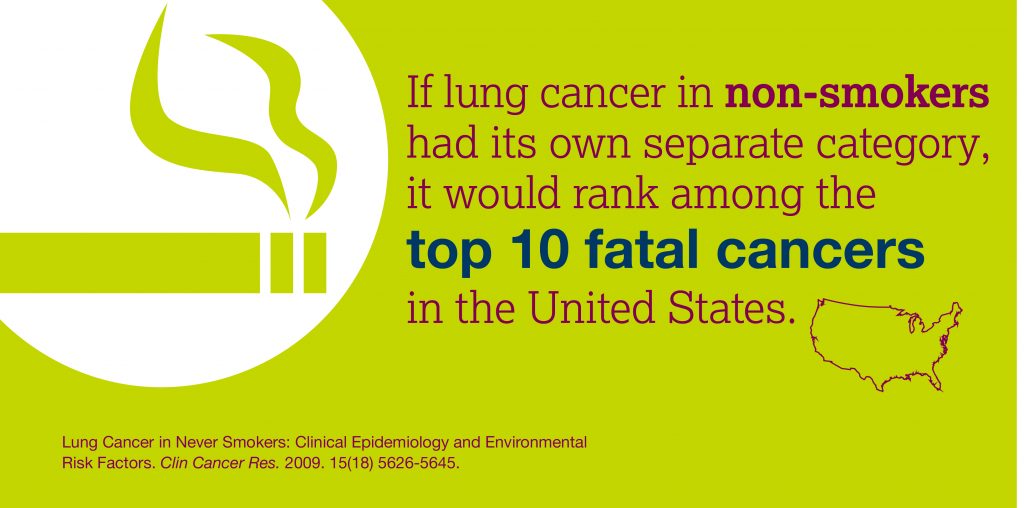 For those of us that have not been diagnosed with this terrible disease, it's still important that we spread the word about all of these important facts in order to join the fight against lung cancer.  Odds are, you probably know someone that is fighting, or has fought, lung cancer. Show them your support and let them know that they are not fighting alone.  There are so many wonderful, beautiful people whom all have stories of their own.  To learn more about their personal journeys, please visit the wonderful, inspiring webpage www.lvng.com.  Jump on your social media sites and use #LCAM to find and share more information.
As we head into the prime of the holiday season, please keep those that are fighting lung cancer in your thoughts.  Use this time with your loved ones to educate them on lung cancer and encourage them to spread the word about fighting this disease.  Just because Lung Cancer Awareness Month has ended , it doesn't mean we should stop talking about this.
I have received information and materials from AstraZeneca. The opinions stated are my own. This is a sponsored post.