This post was sponsored by SwimWays as part of an Influencer Activation for Influence Central and all opinions expressed in my post are my own.
Summer is here and the time has come to relax in the pool with a cold drink in your hand and the warm sun above you.  Now, you can tap into the ultimate relaxation with SwimWays AquaLinx!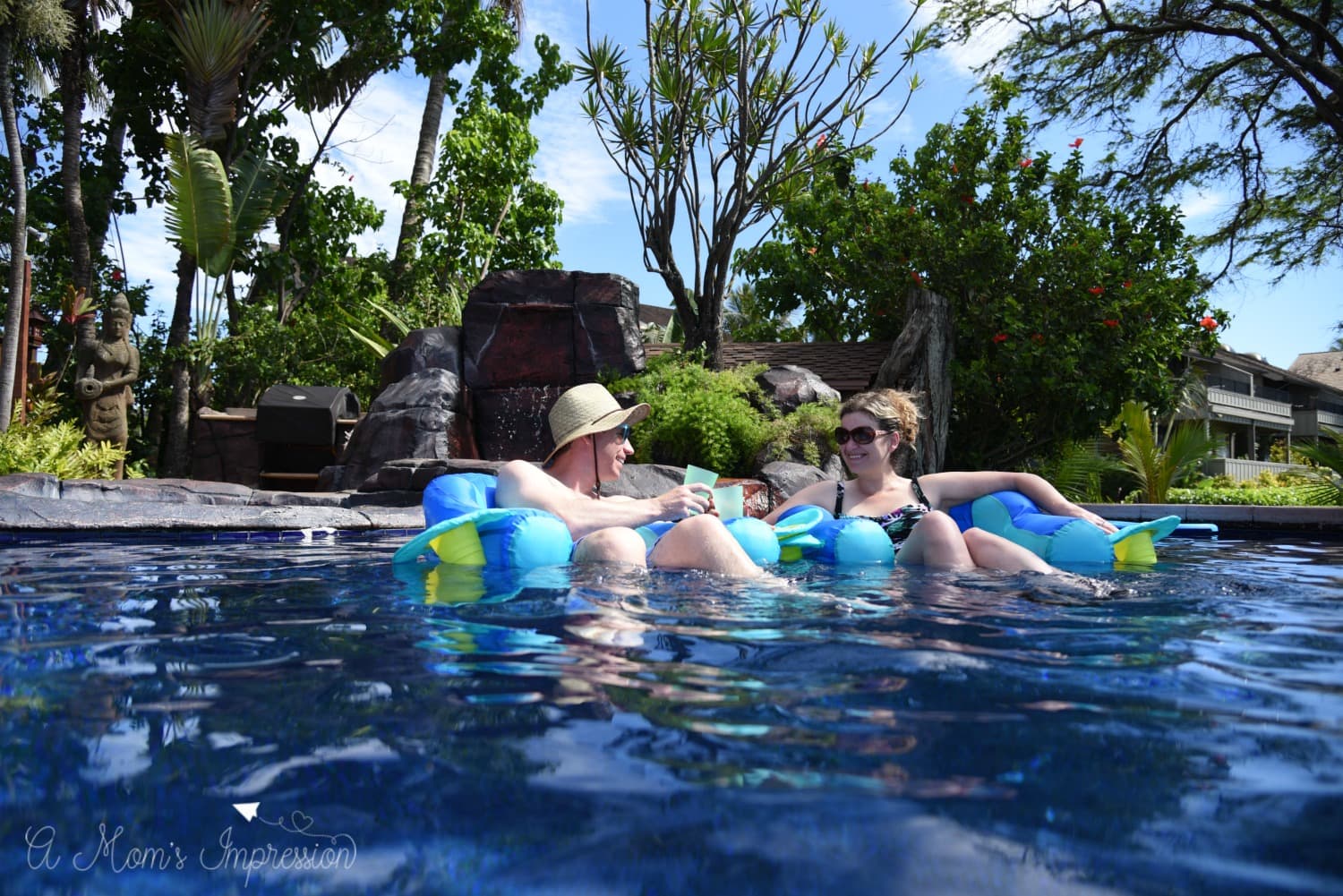 Summer Days Are Here Again!
There are so many reasons that I am looking forward to this summer!  We are going on some really cool vacations to Hawaii and the Northwest, the kids will be home from school and the weather will finally be warm and beautiful.  Here in the Midwest, the winters are so long and dreary that the very existence of summer is something to celebrate.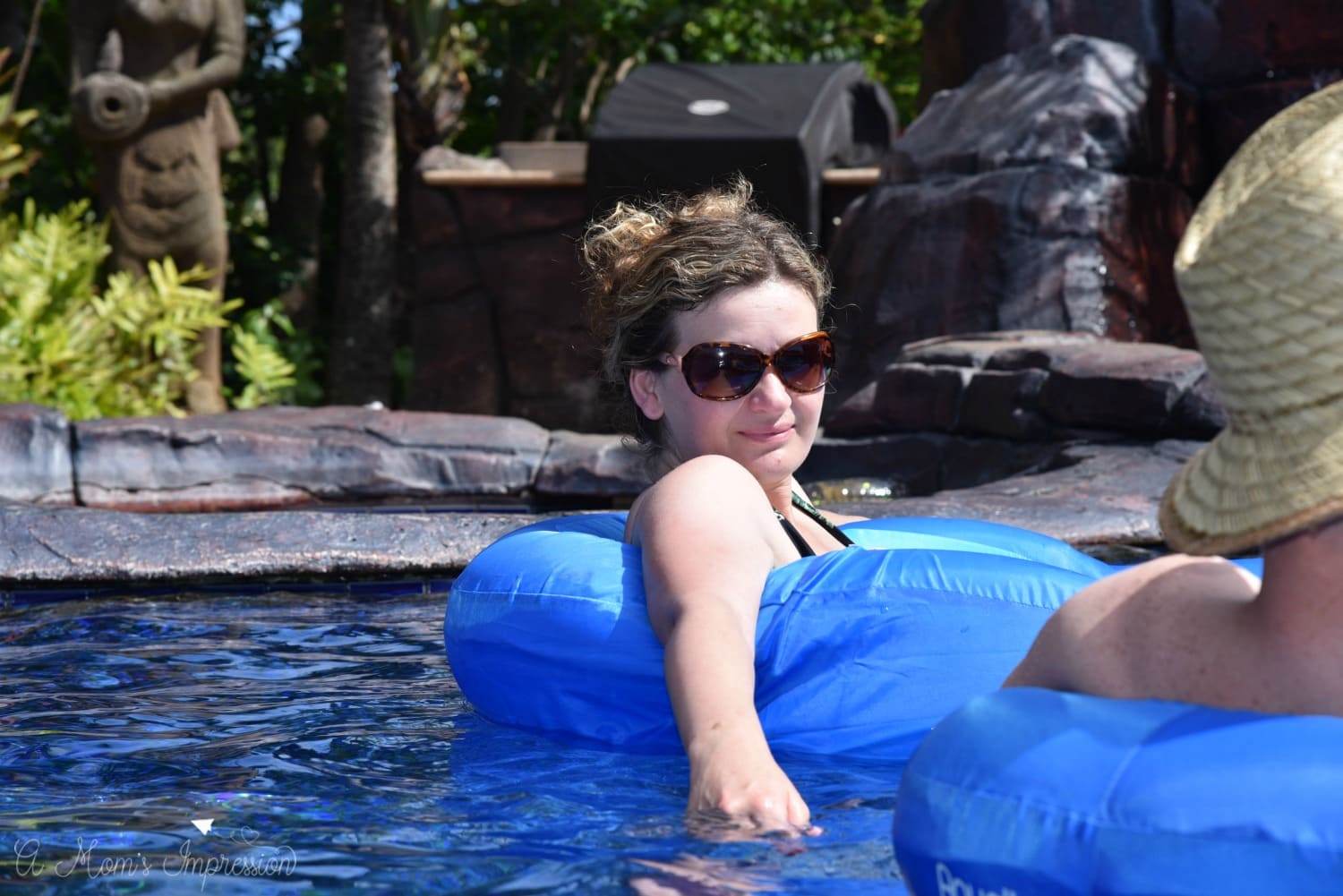 One thing I am really looking forward to is family time at the pool. Our entire family loves the water and we find ourselves at our neighborhood pool, our family's pool and about any pool we can find when we are traveling. We have the greatest neighbors in the world and, every weekend (and some weekday nights!) everyone descends upon the pool for hours and hours of play, food, drink and socializing.
The huge thing for us this year is that (finally!) our kids are both confident swimmers.  It used to be that any time they were in the pool, we had to either be in there with them or be keeping an eagle on them to make sure they were ok.  Now, they can play around with their friends without is worrying too much about them.  This means, more relaxation for mom and dad!
Relaxing At The Pool
We love to pack some food and cold drinks and then head down to the pool around lunch time.  We eat, drink and hang out all afternoon with our friends and neighbors.  These endless summer days at the pool make our lives feel so enriched and lucky.  We love to hang out in the shade, get some sun or jump in the pool to play with the kids!  But we also love to just lounge around in the pool.  This is why I was so excited to try out the new SwimWays AquaLinx!
SwimWays AquaLinx
SwimWays AquaLinx floats are designed with comfort in mind so you can focus on relaxing and lounging.  I like how you can sit upright in them on the mesh bottom. This allows you to sit in the water just a little bit to keep you cool and avoid sticking or slipping on the float material.  Seriously, I felt like I was sitting in a comfortable recliner, but instead of being in my living room, I was floating around in the nice cool pool with the warm sun shining down on me!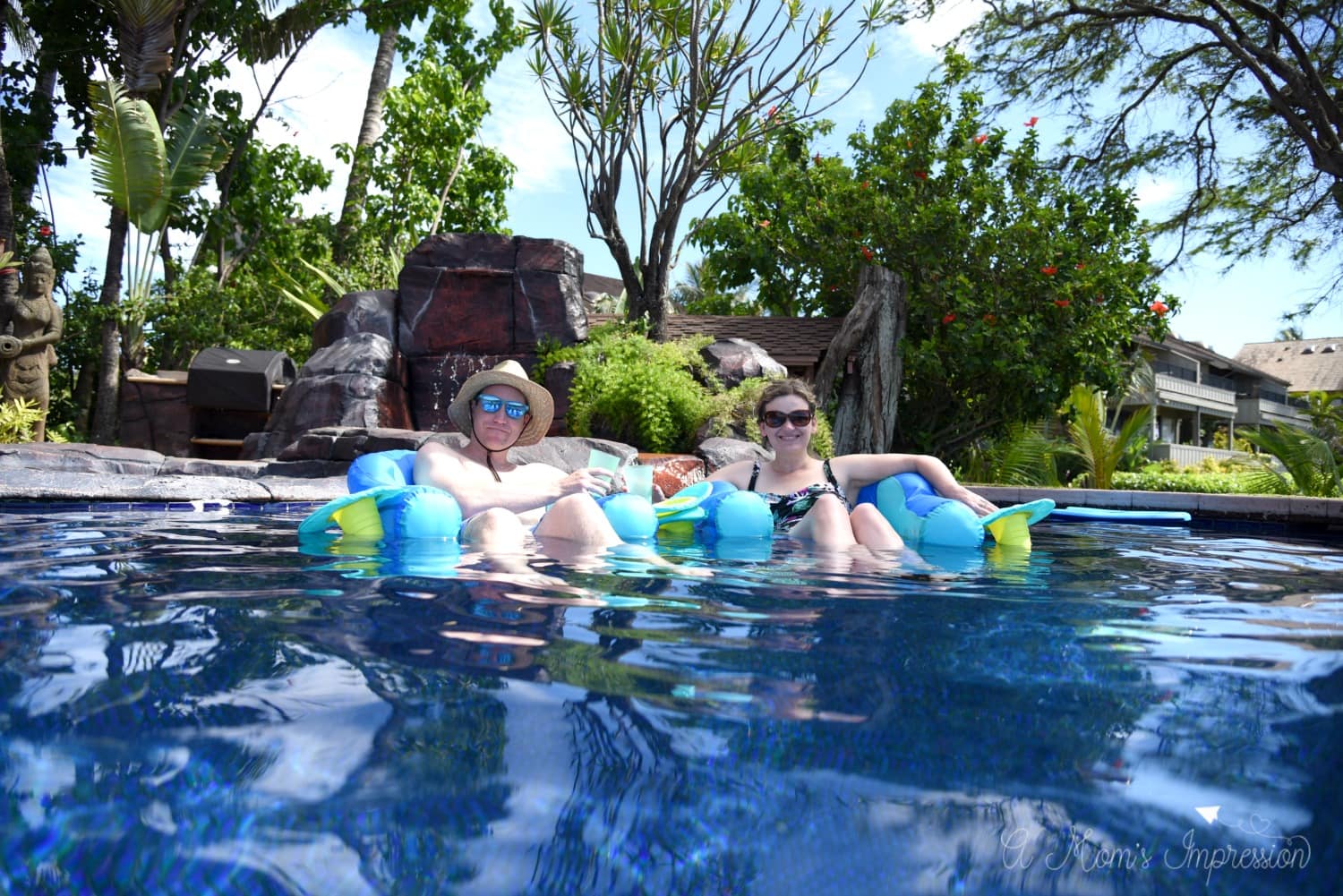 The super cool feature of the AquaLinx floats is the cup holder.  Yes, it allows you to float around with your favorite cold beverage safely within arms reach, but the cup holders can also fasten together with other AquaLinx floats to stay connected.  So now you can stay close to your friends and enjoy the summer day at the pool without worrying about floating away from each other! This is perfect if you love to be connected when you are floating a river!
We loved these so much that when we went on our family vacation this week, we took a few of them with us! They didn't take up too much room in my suitcase and it was completely worth it!

Where Can You Buy SwimWays AquaLinx?
Getting a SwimWays AquaLinx couldn't be easier.  They are conveniently located at your local Walmart.  We often shop at Walmart because of their great selection of products and low prices. So grabbing one of these cool floats there totally makes sense for us.  Or, if you want it delivered to your home, head to Amazon and one will be headed your way with the pressing of just a couple buttons!
They come in a variety of fresh and fun colors, including blue, pink and purple!  Long summer days are made for a nice cold drink, fun, friends and relaxation.  Now you can have even more of all of those things with the SwimWays AquaLinx!