Ever wonder what it would be like to voice a character from one of your favorite animated films? Get a behind the scenes look at my Olaf voice over experience at Disney Animated studios.
This Olaf Voice Over wouldn't have been possible without Disney who provided my travel and hotel expenses for this once in a lifetime trip. All opinions are 100% mine!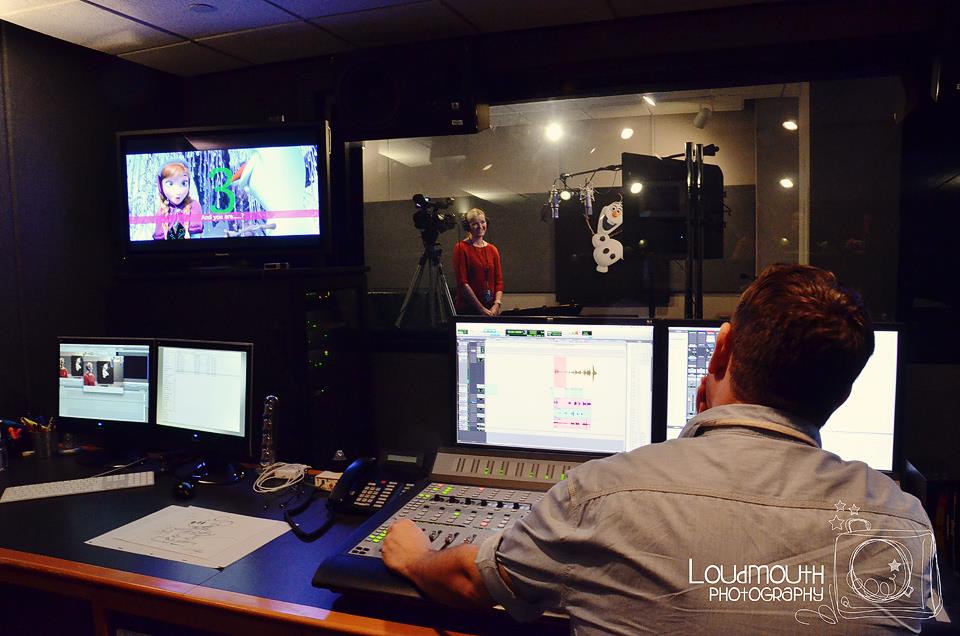 Photo credit Brandi @ NotSoAverageMama.com
Olaf Voice Over Experience
I had a lot of amazing experiences last month in LA at the #DisneyFrozenEvent, but one of my favorites was getting back into the recording booth and trying my hand at being Olaf.
This wasn't my first voice over experience, you can see my Vanellope Von Schweetz voice over from Wreck-It-Ralph and my fantastic Dipper voice over from Planes Fire and Rescue.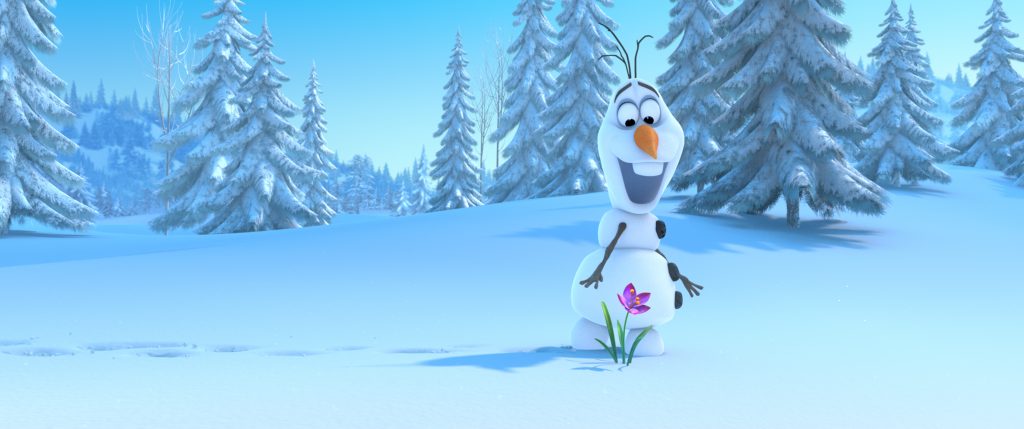 Before all the judgment starts, it really is a lot harder than it looks.
The original actors did the voices before all the animation so the animator's jobs are to match the characters to the dialog.  We didn't get that luxury so we had to try to match Olaf's dialog perfectly in one take with everyone in the booth staring at you.  It is a bit intimidating for me (especially with my social anxiety).
I'm not going to quit my day job, so here we go!
This first video shows me in the recording booth.  I am looking at the scene on a video monitor with voice prompts. What you can't see is the room behind filled with about fifteen other people just watching me try to channel my inner Olaf.
My Olaf Voice Over
I giggle every time I watch it!
So this is what I would sound like in the real movie FROZEN:
While it was a bit hard to be in the spotlight, I am so happy I did it and I hope I get the chance to do even more!
Crossing this off of my Bucket List.
I have so much more respect for the amazing Josh Gad as Olaf in FROZEN!
Pin for Later