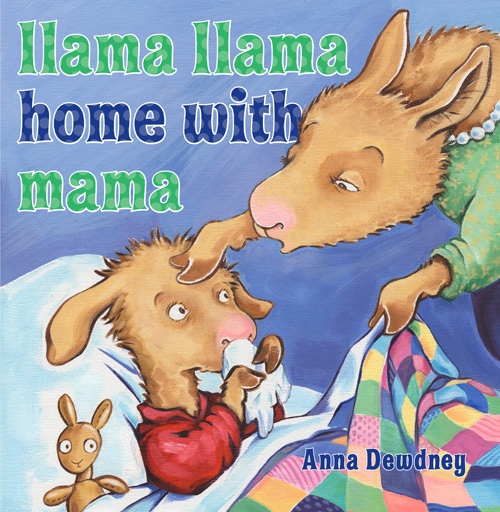 I am a huge fan of children's literature.  In fact I have over a hundred titles in my collection.  Luckily my son has inherited his mom and dad's love of reading.  He requests being read to every night and every weekend morning.  One of our favorite series of books has been the Llama Llama books written by Anna Dewdney.
It all started with Llama Llama Red Pajama, a story about a young Llama going to sleep and getting scared and impatient for his mom to come tuck him into bed.  I have read this book to my kindergarten students every year when we start talking about rhyming.  They love it, and I enjoy reading it to them.
The series continues with Llama Llama Mad at Mama, Llama Llama Holiday Drama, and Llama Llama Misses Mama.  Each book tells a heartwarming story of the love between a little boy and his mom.  The series continues with the latest book, Llama Llama Home With Mama.  The story begins with little Llama waking up and having a scratchy throat and a sneezy nose.  He has to stay home from school.  Mama stays home with him and helps him feel better.  By lunchtime he is starting to feel better but his mama is starting to feel sick.  Little Llama helps make his mama feel good just like she did for him.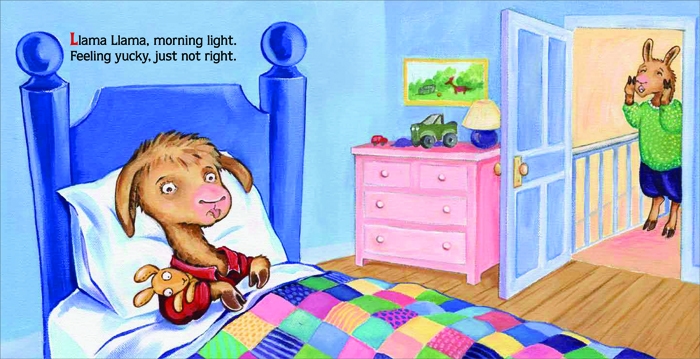 The story is a perfect book for reading with your child when they are not feeling their best.  They are the perfect stories for teachers when they are teaching rhyming words and word families.  We have grown to love the Llama books and hope that there will be many more books to follow soon.
&
This product review was made possible by Big Honcho Media.  I was not compensated for this review other than a product sample provided by the company or PR firm. All opinions are 100% mine