The Little Giant Xtreme Ladder is a ladder that is 24 different ladders in one. This adjustable system allows you to use the same ladder for multiple projects. We have had the Little Giant Xtreme ladder for over 6 years and here is what we think about it.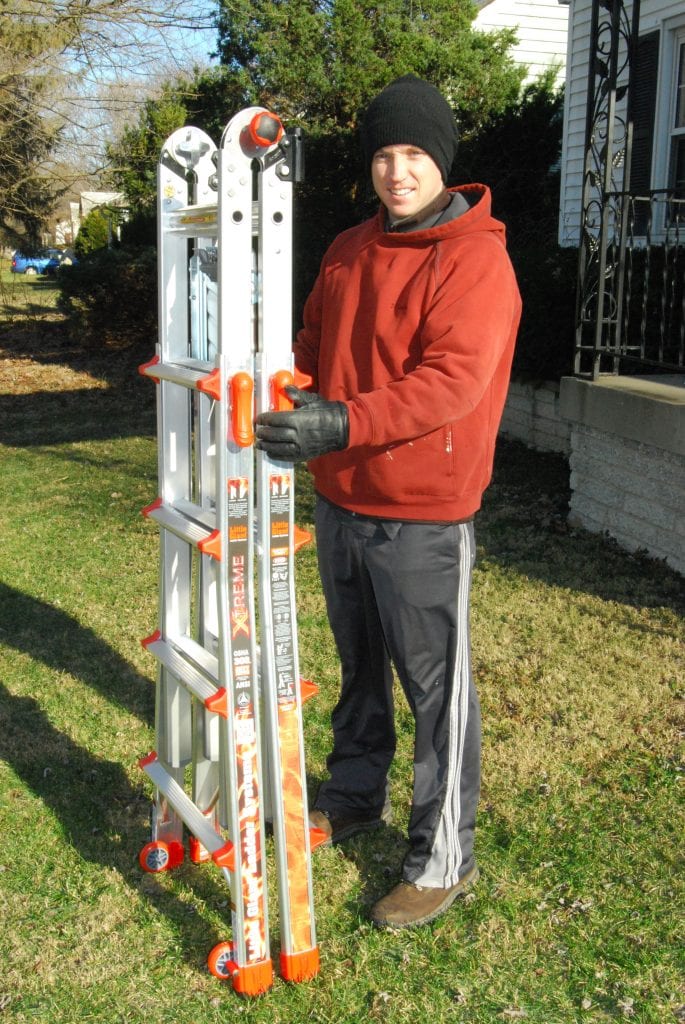 It is Christmas time again.  'Tis the season to be jolly, to be next to the ones we love, to be thankful for all we have and…. to gain about 5 pounds eating all the yummy things that are put in front of us during the month of December.  It is also the time to string up Christmas lights around the house.  This is not my favorite part of the holiday season.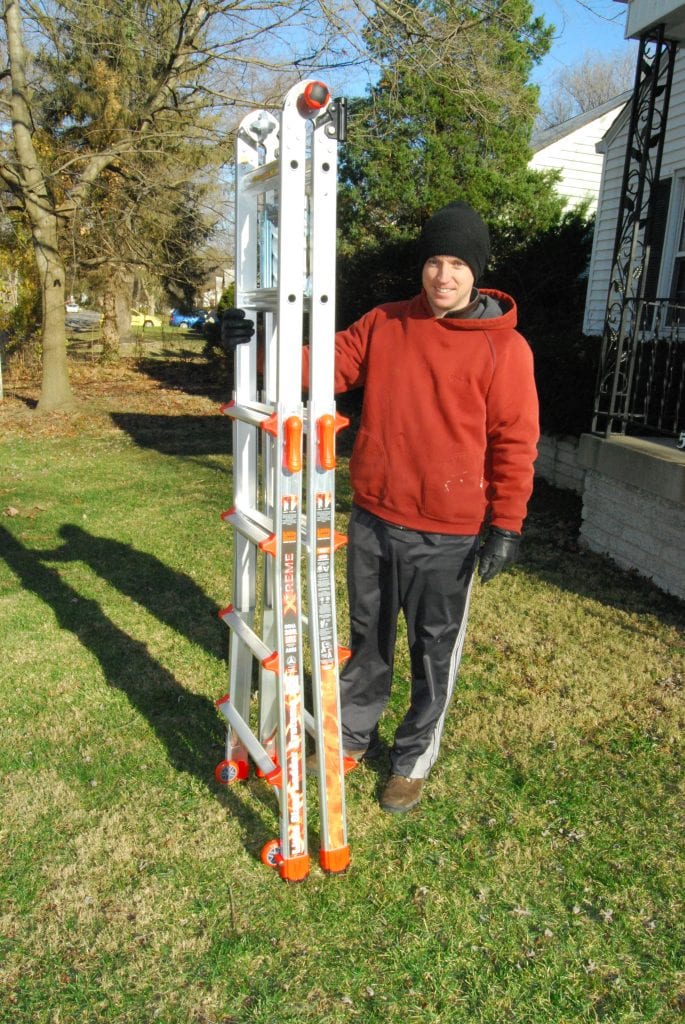 When we moved into our house, we inherited a very old, large, wooden ladder.  This is the ladder I have used for the past 7 years that we have lived in this house.  It is heavy, awkward and I run the risk of getting splinters every time that I use it.  It has no ability to collapse any smaller than it's full length, so it takes up a whole wall in my garage.  I have found myself making excuses not to do any work on my house that requires a ladder, mostly because I have to use that thing.  The leaves that are still in my gutter from this fall can attest to that!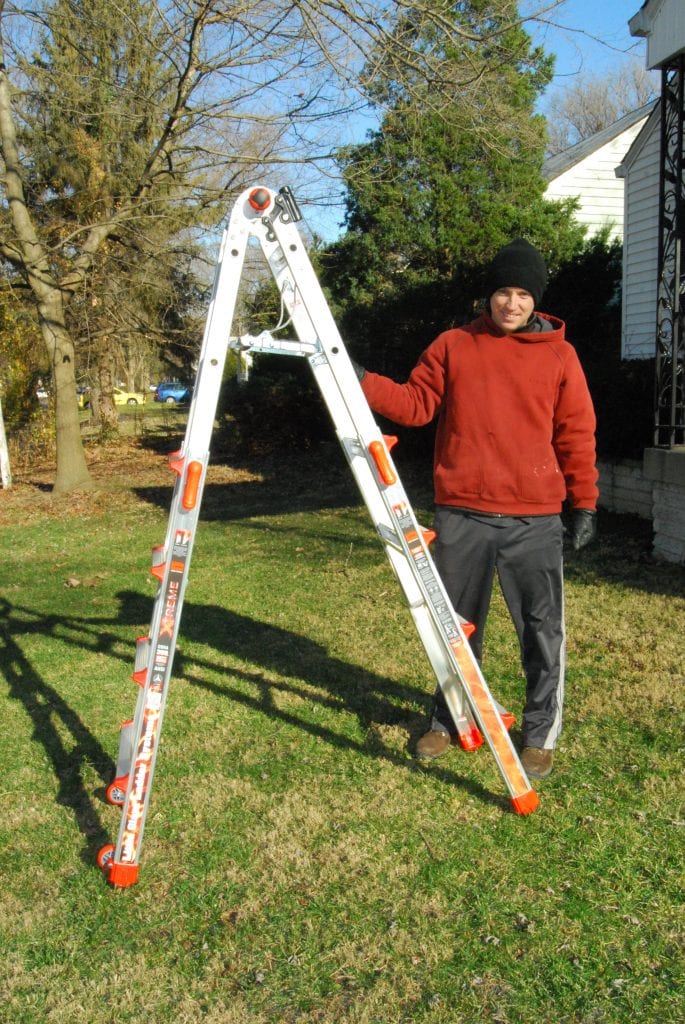 Little Giant Xtreme Ladder System
This is why I was so excited to learn that I was going to get the opportunity to review the Little Giant Ladder System.  I have seen the advertisements for these ladders on TV and I thought they looked extremely cool.  But, everything looks cool on TV, right?  So, I couldn't wait to get my ladder delivered to me so I could quickly put it to use putting up my Christmas lights.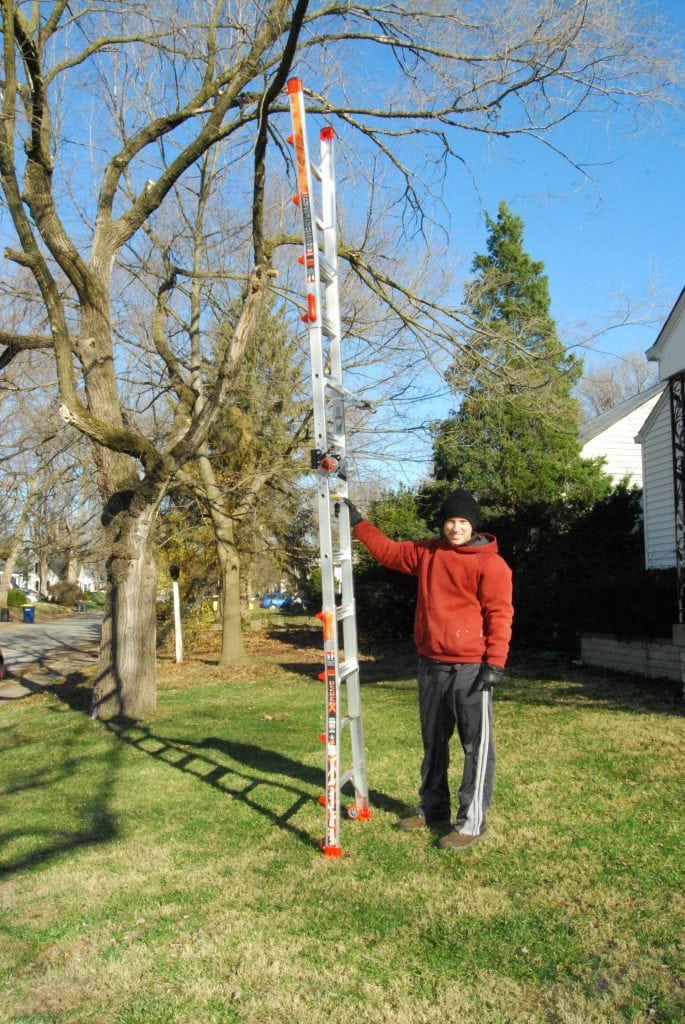 I was sent the Little Giant Xtreme Ladder System.  After the box was sent to me, I brought it out to my garage and opened it up.  I was very pleased to see that there was virtually no assembly required.  It slid right out of the box ready to use.  From watching the commercials and looking on the website prior to receiving the ladder, I had a general knowledge of how it was supposed to work.  With literally 20 seconds worth of fooling around with it, I was able to quickly figure out how to adjust the height and settings on it.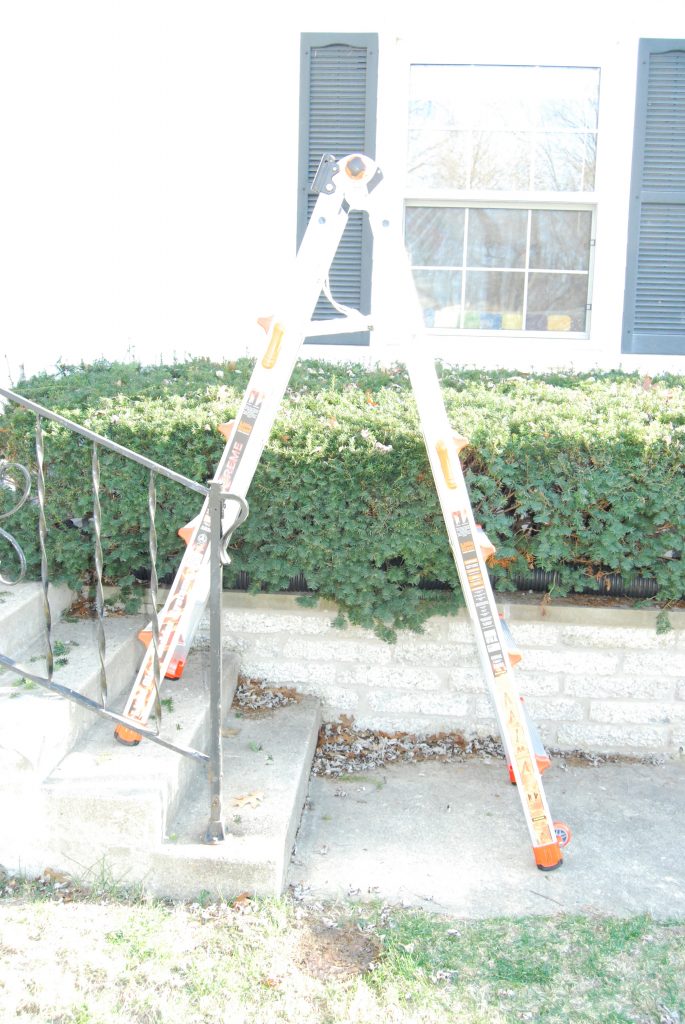 The main selling point on these ladders is that it is really 24 ladders all in one.  Obviously, this includes an extension and a stepladder.  But the different combinations and ways you can adjust this ladder prepare you for virtually any environment that the world will throw at you, from the uneven ground to stairs, to uneven walls.  You can also separate the ladder into two trestles and make scaffolding out of it.  I hope I am doing justice to the number of mind-blowing things that this ladder can do, but to get the full idea, I think you'd have to actually see it in action.  Yes, I said "see it in action"… a ladder… it is the only way I can describe it.  I'd start with this video:
All of this and it only weighs 34.5 lbs.  My model adjusts to a full height of 15 feet (a larger model goes up to 17 feet) but its storage height is just 4 feet and seven inches.  Each rung has a weight capacity of 300 lbs (so I don't have to worry about all the horrible food I am eating this month!) and there is a lifetime warranty.  These ladders are made here in America.  It is great to see such a quality product is made here in our country.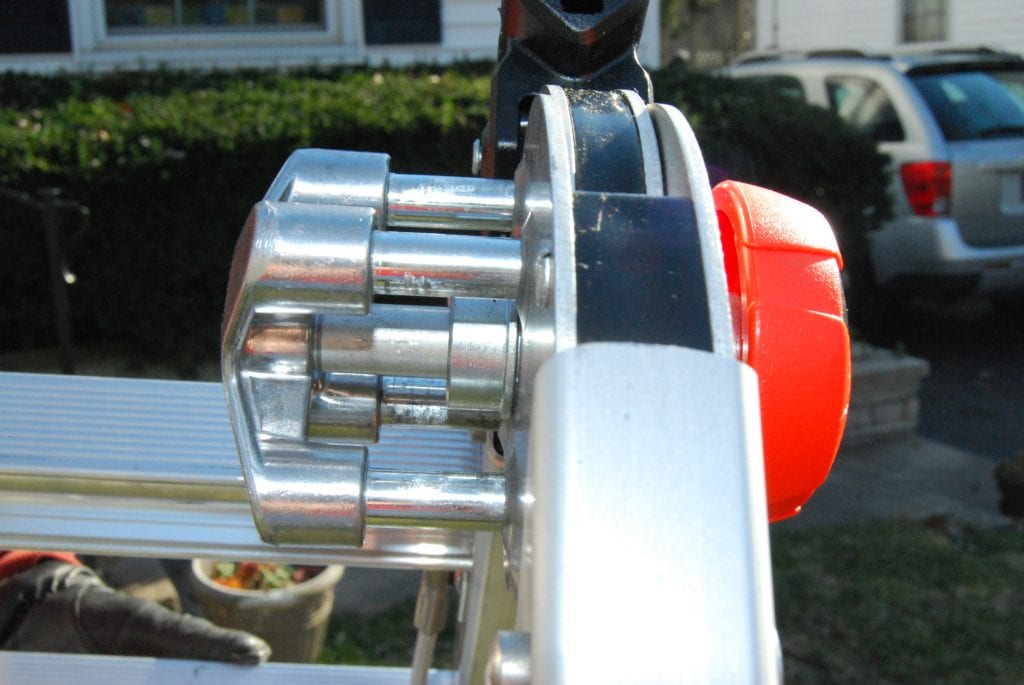 The Little Giant Xtreme also comes with a magnetic tray (genius!) that will keep your paintbrushes and tools on it.  You can also buy several other options to go with your ladder, including a paint bucket, a cargo hold, a work plank, a leg leveler, a ladder rack and number other accessories listed on the website.
I was able to put up my Christmas lights in no time.  I continued to be amazed by the ease of which I was able to use this amazing ladder.  I will use it again when I take my lights down in January.  And yes, when I finally get to my leaves next spring, the Little Giant will be there with me.
This giveaway was made possible by Little Giant  I was not compensated for this review other than a product sample. All opinions are 100% mine.