This post was sponsored by Ling Ling, all opinions expressed in my post are my own.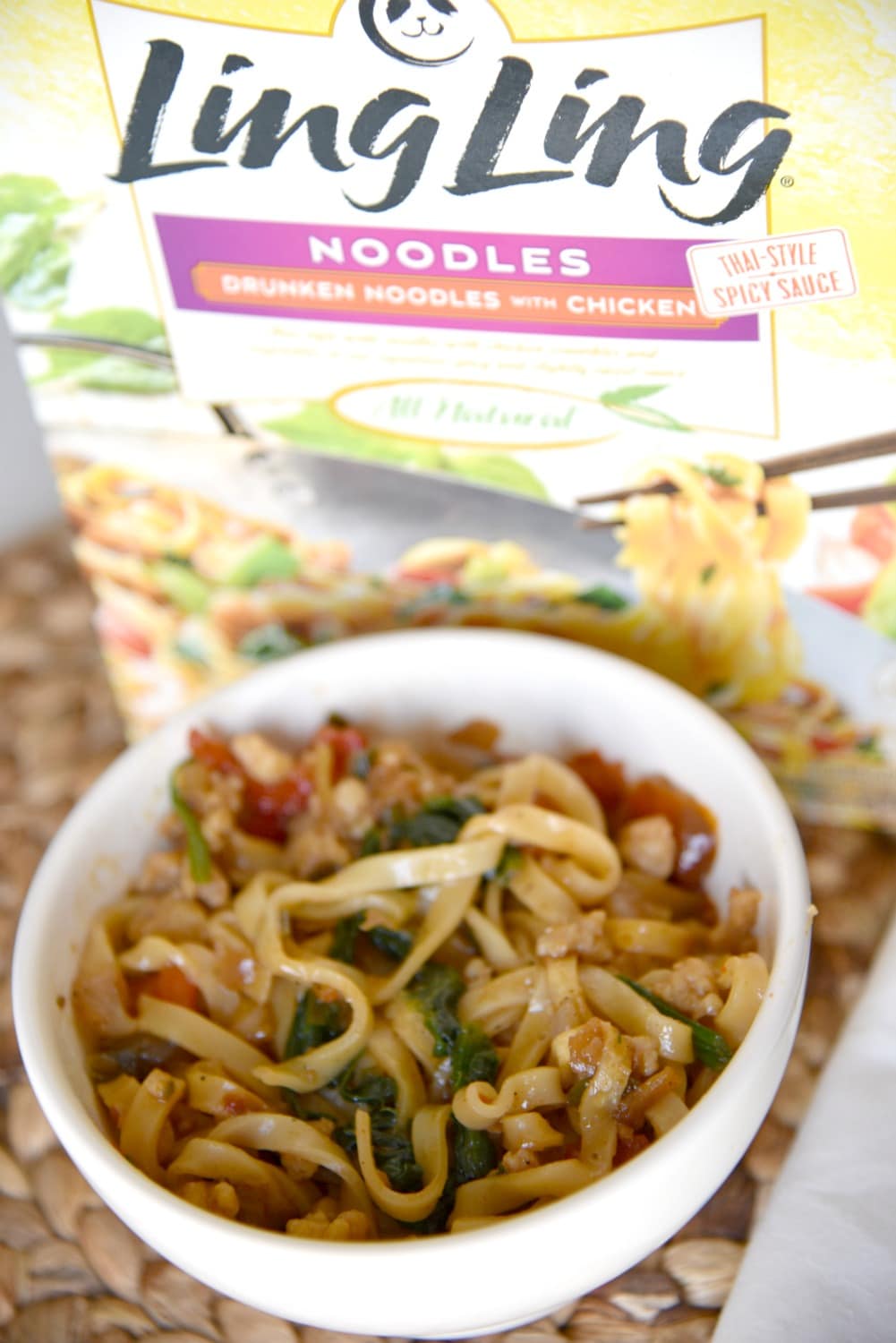 Can I admit something?
I sometimes forgot to eat breakfast and lunch.  It's not that I don't get hungry, it is that I get so busy I kinda forgot to make something for myself to eat. That happens a few times a week now that I am working from home.  I know this is something I need a little help with.
Owning my own business is a dream come true, but it does come with deadlines and crazy days which is why I am so grateful I found some easy meals that I can prepare fast.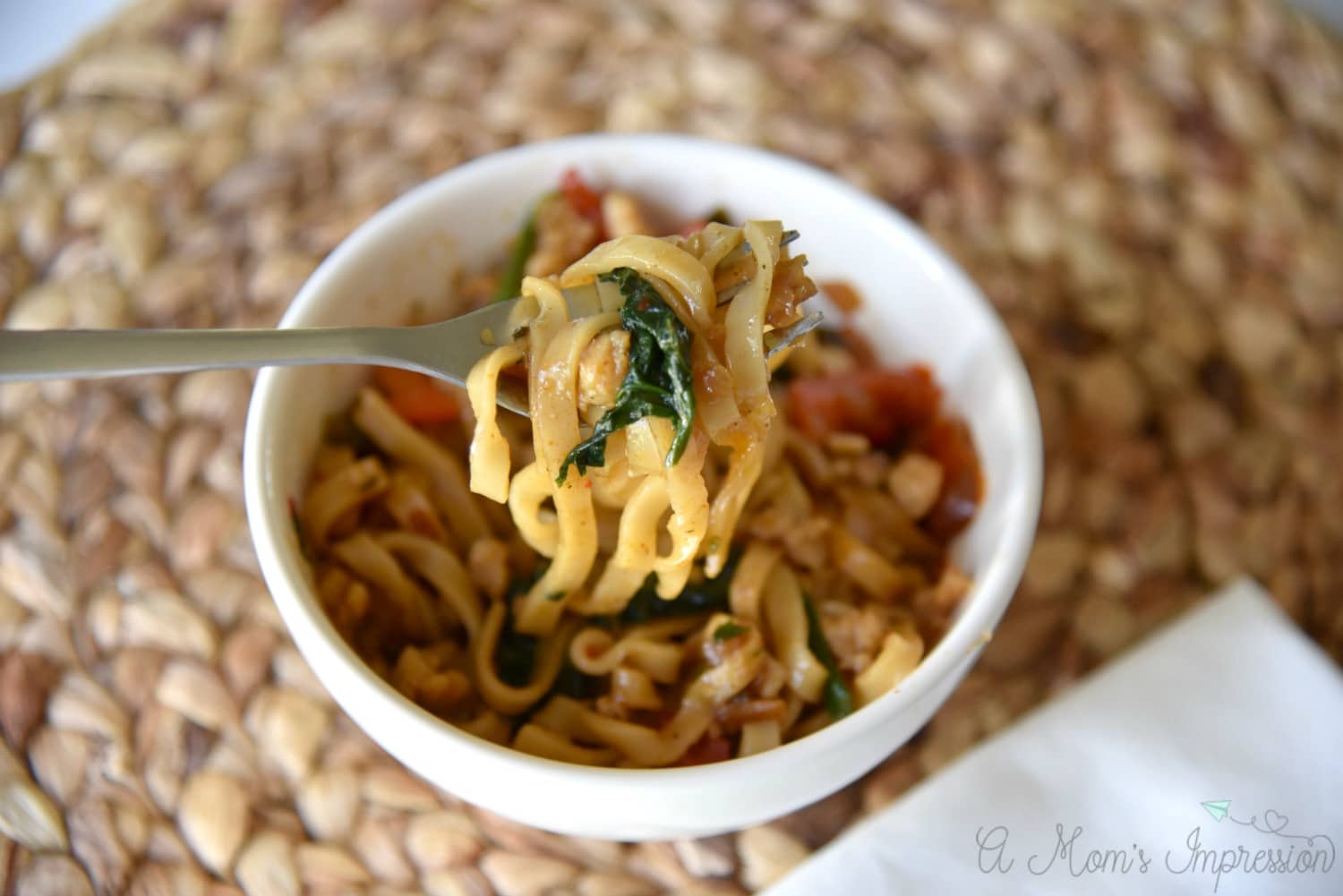 A few weeks ago I shared my Asian style sesame salad recipe and introduced you to one of my favorite new Asian dishes that I found in the frozen section of my grocery store, Ling Ling Fried Rice. Don't let the frozen fool you, this fried rice is made with tender vegetables, delicious proteins and flavor infused rice that tastes great down to the last grain.
Ling Ling doesn't stop with an amazing fried rice.  Ling Ling has several other Asian dishes that are delicious too!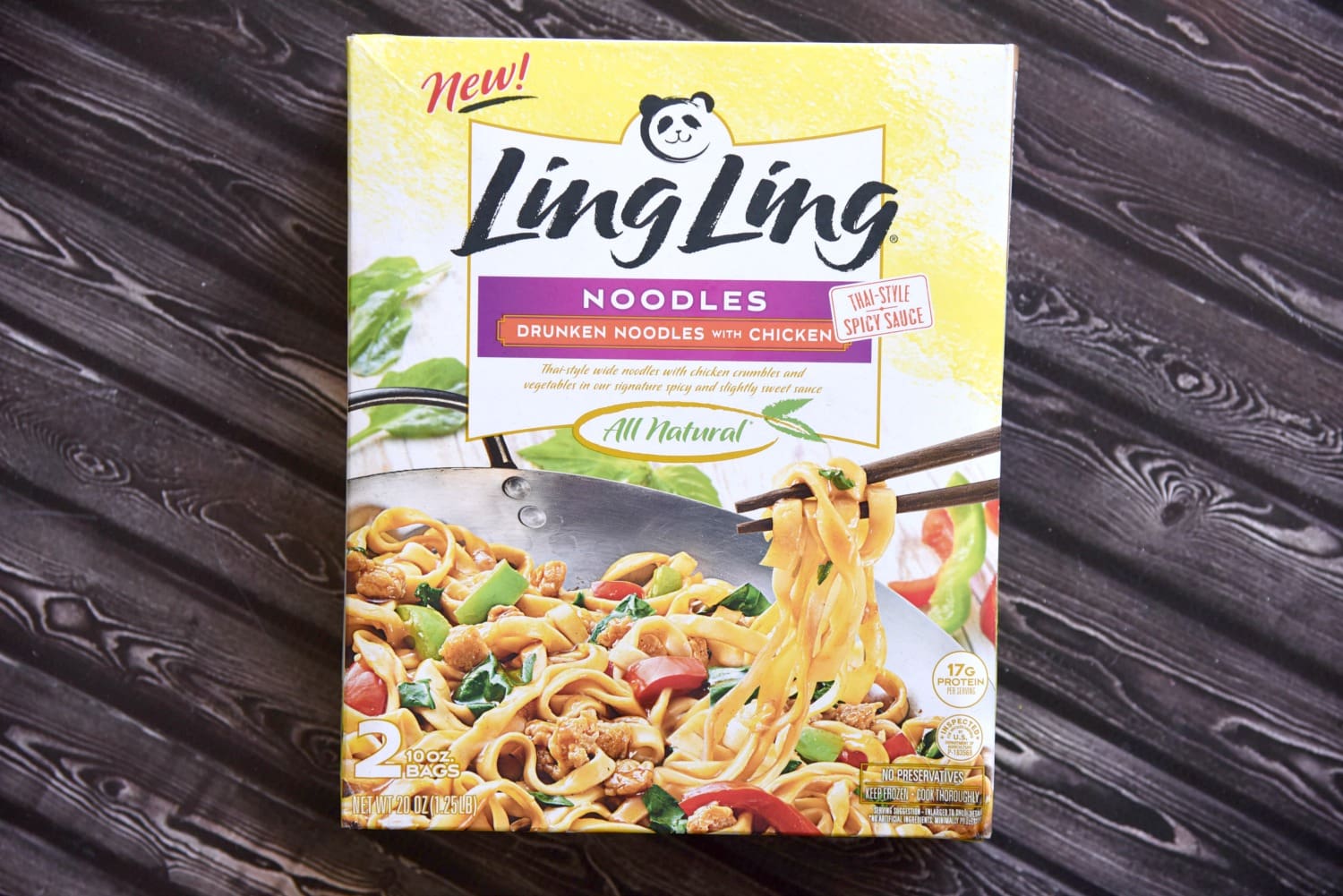 Today I tried the Drunken Noodles with Chicken and it was tasty!  Best of all, I made it in under 5 minutes! This is a timesaver that can help ensure I don't miss those important meals in the day no matter how busy I get.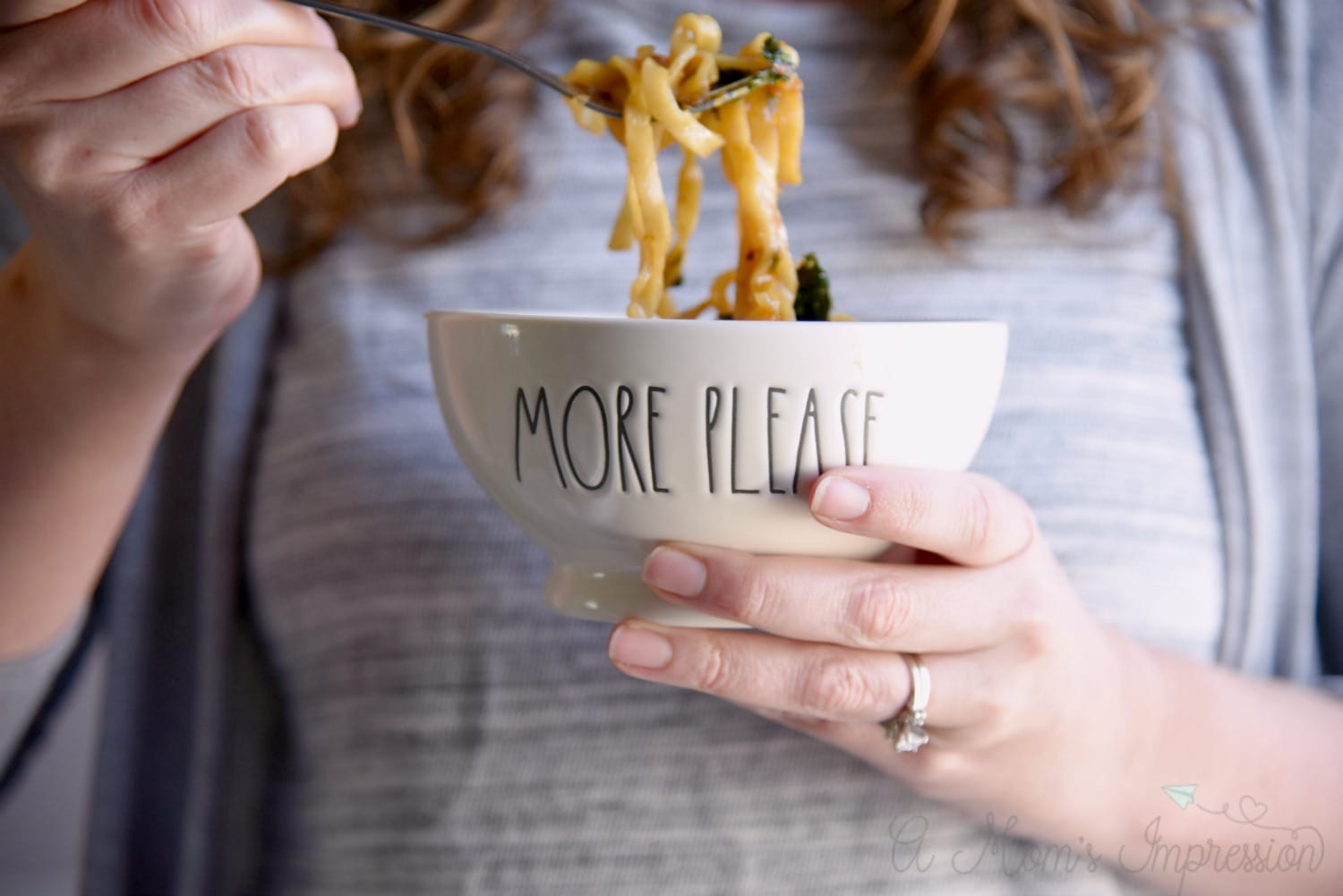 These authentic Asian style noodles have a spicy, delicious sauce, succulent proteins, and vegetables. There are even two different types of noodles you can choose from, the Drunken Noodles and Yakisoba Noodles.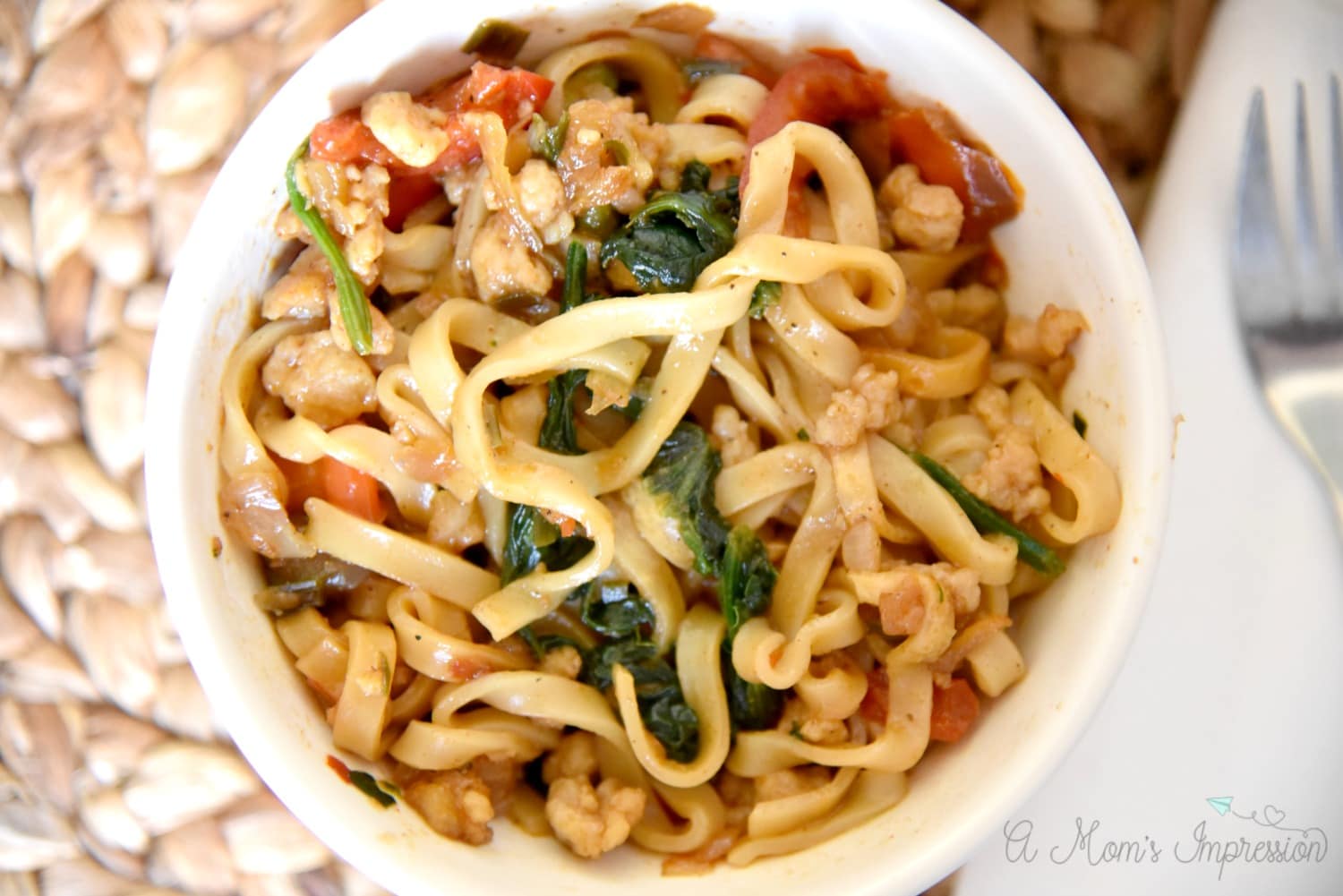 If Noodles and Rice aren't your thing, Ling Ling potstickers are fantastic too! These well-loved Ling Ling potstickers are made with delectable chicken or pork, and tender vegetables expertly combined in a mouthwatering dumpling wrapper. They are also accompanied by delicious dipping sauces.
Every Ling Ling Asian Food product I have tried so far has been really tasty.  I am really happy that I have these available to make quickly during the week, even on the busiest of days.
You can find Ling Ling Asian food in the freezer section of your local grocery store!
But wait… I have a deal and a fun giveaway for you!
Deal Aert
Click here to get $2 off ONE Ling Ling Entree or Appetizer (20oz. or more).
Win It
5 lucky people are going to each with a $100 Walmart Gift Card with our newest giveaway! Just enter below before Tuesday, March 6th!
Ling Ling Asian Kitchen Giveaway (Phase 3)
I-C will randomly select winners from all program entries and will facilitate fulfillment of the winning prizes.