This post is sponsored by Best Buy. All opinions are mine.
Meet the next step in the evolution of refrigerators with the LG InstaView™ Door-in-Door® Refrigerator with Craft Ice™
now available at Best Buy
.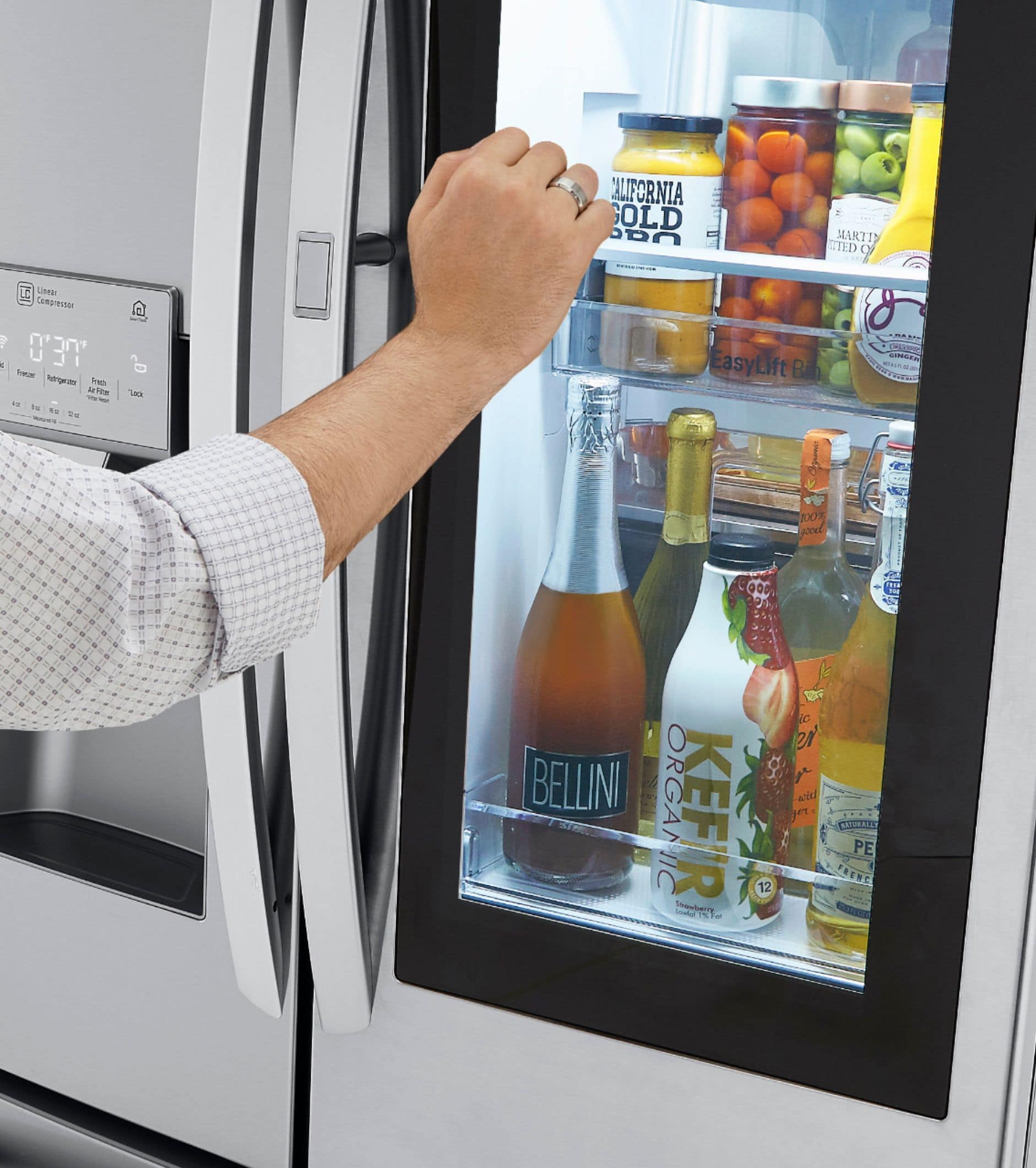 The Evolution of Refrigerators
Do you remember when your refrigerator was simply the large appliance in the kitchen that kept everything cold? I remember when I was a kid, it was basically just the thing where I got my Kool-Aid from in the summer. There wasn't anything too fancy about them. They were usually white, rectangular shaped and pretty boring. But, they did their job and my drinks were always cold on a hot summer day!
But as I got older and became a parent, refrigerators have matured as well. Pretty soon, they came with water dispensers and ice-makers. They were stainless steel and more modern looking. And, now that I am a parent, there are other things that I look for in a refrigerator than just keeping my Kool-Aid cold. Things like storage space, organization, ease of use, efficiency and their ability to keep my produce fresh.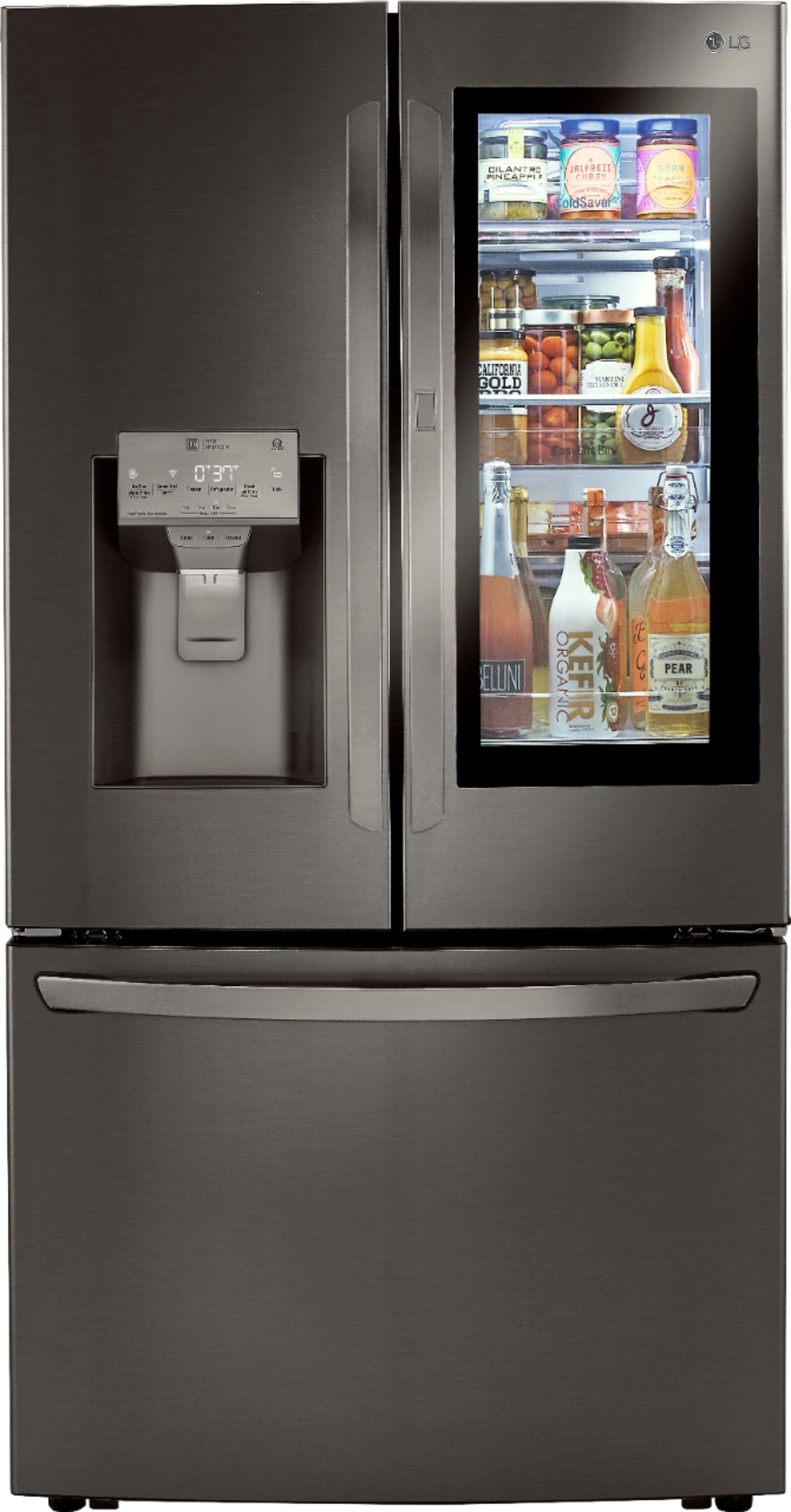 LG InstaView™ Door-in-Door® Refrigerator with Craft Ice™
There are a couple of reasons that I am super excited to tell you about this amazing new appliance. It does a couple of things that I've never seen before in a refrigerator. Things that I didn't even know were possible!
InstaView™ Door-in-Door®: The first thing that jumps out at you when you look at the refrigerator is the fact that you can actually see right through the door! Just knock twice on the outer glass panel and the items inside the door will be illuminated. Now you can see what is in there without even opening the door. And this glass panel also opens up so you can access on-the-go items without having to open up the whole refrigerator! And there is an adjustable bin inside that stores your family's favorite food or snacks for easy access!
Organization: This new refrigerator from LG takes organization to a whole new level. You have a drawer divider to organize your food more easily. And there are lots of different shelving options including:  4 split shelves, 3 fixed shelves, and cantilevered shelves.
Sleek, modern look: While still maintaining the largest capacity in it's class, this refrigerator is slightly shallower to match your counter depth. So now you can get that "built-in" look. There is also premium interior LED lighting that illuminates all your items. And the cool looking electric controls make operation simple.
New Cooling Innovations: LG has 3 new cooling technologies that can extend the life of your produce up to 2X longer.
Craft Ice™ Maker: This is probably the feature my husband is most excited about. Not only can you dispense crushed and cubed ice, this LG fridge makes slow-melting round Craft Ice™.  Now you can really wow your guest during your next party by using these super cool ice balls in your craft cocktails and drinks. Not only do they look posh, they keep your drink colder for a longer time! Lots of people buy expensive molds that can only make one at a time. Now you can have these slow melting ice balls on demand!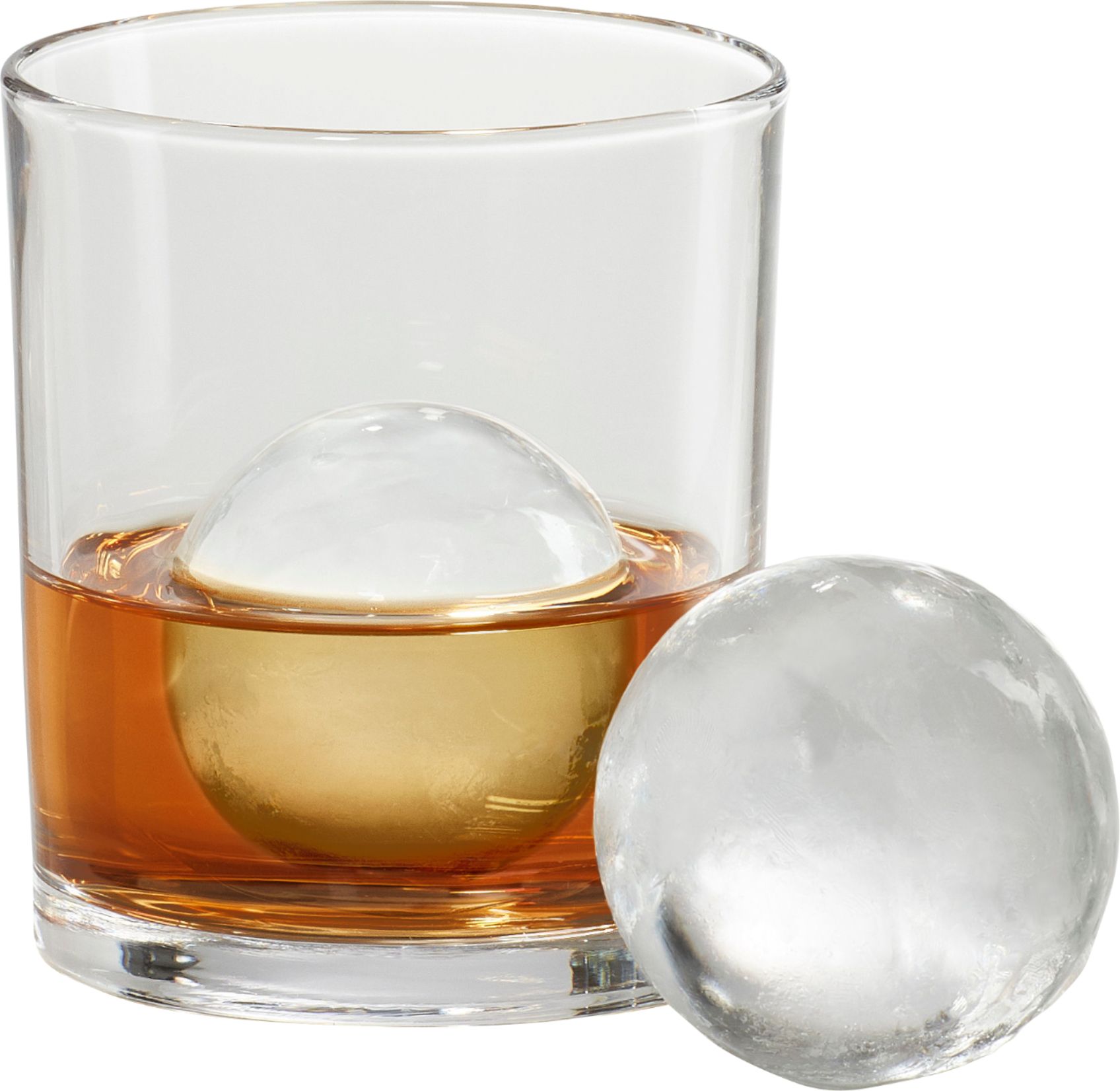 Whether you are trying to keep up on a busy week with your family or whether you are entertaining on the weekend, the LG InstaView™ Door-in-Door® Refrigerator with Craft Ice™ is just the thing you need in your kitchen. But, this is one of those products that need to be seen to be believed. So head to your local Best Buy to check it out for yourself. Or head online to read more!