The reviewer has been compensated in the form of a Best Buy Gift Card and/or received the product/service at a reduced price or for free.
The never ending pile of laundry seems to be getting a lot taller these days.  With summer here the kids are going through several sets of clothing a day.  We are also visiting the pool most every day so our washer and dryer are getting a workout.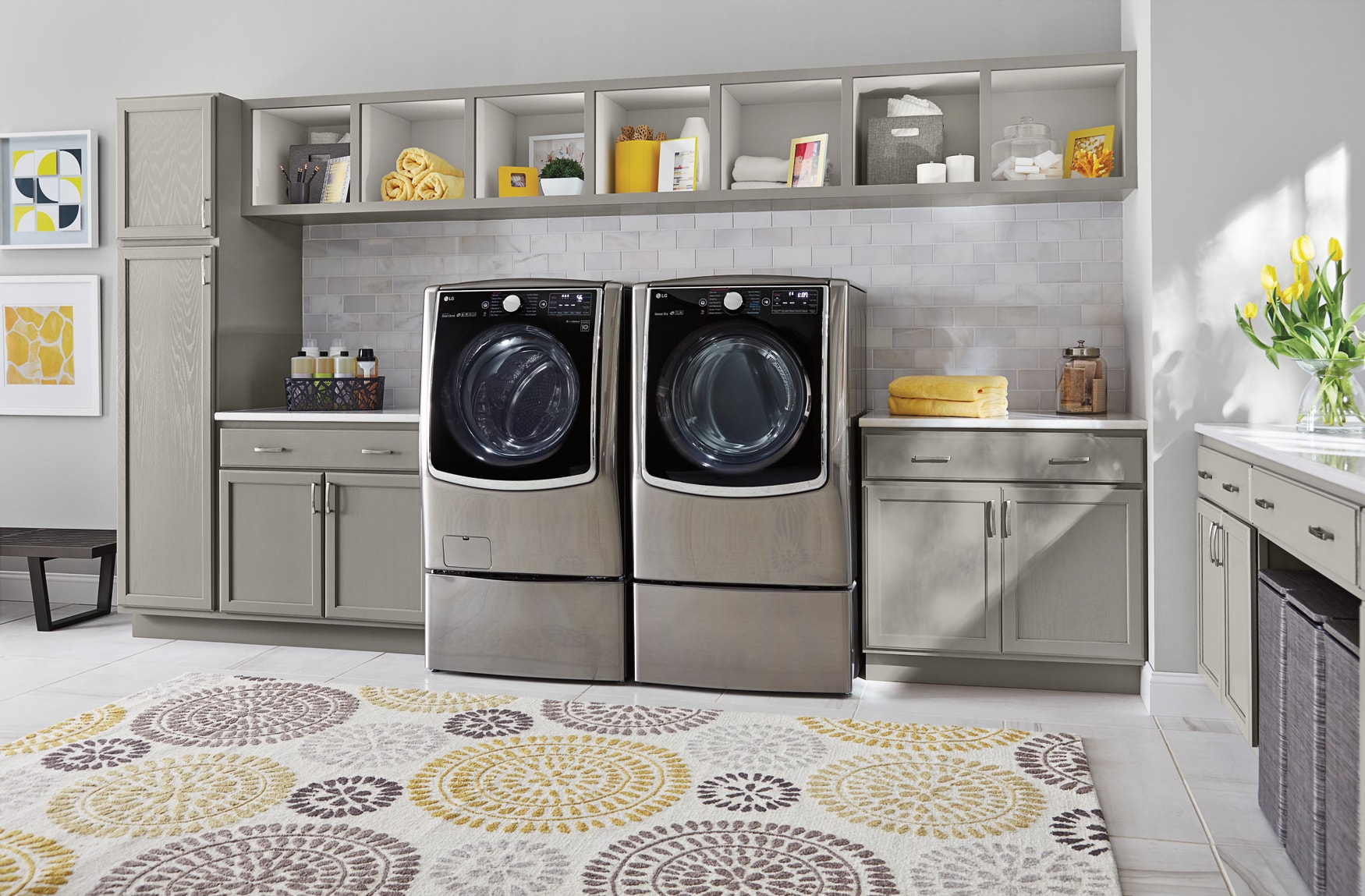 We end up doing a lot of laundry so we love the convenience of our front load washing machine and dryer. The added height of our drawers on the bottom bring the duo to the perfect height for my frame.  They are easy to keep clean and can handle a large load. Large load or not, sometimes I wish I could have an extra washing machine to get it all done in one day.
Introducing the new era of laundry: LG Front Load Washer and SideKick.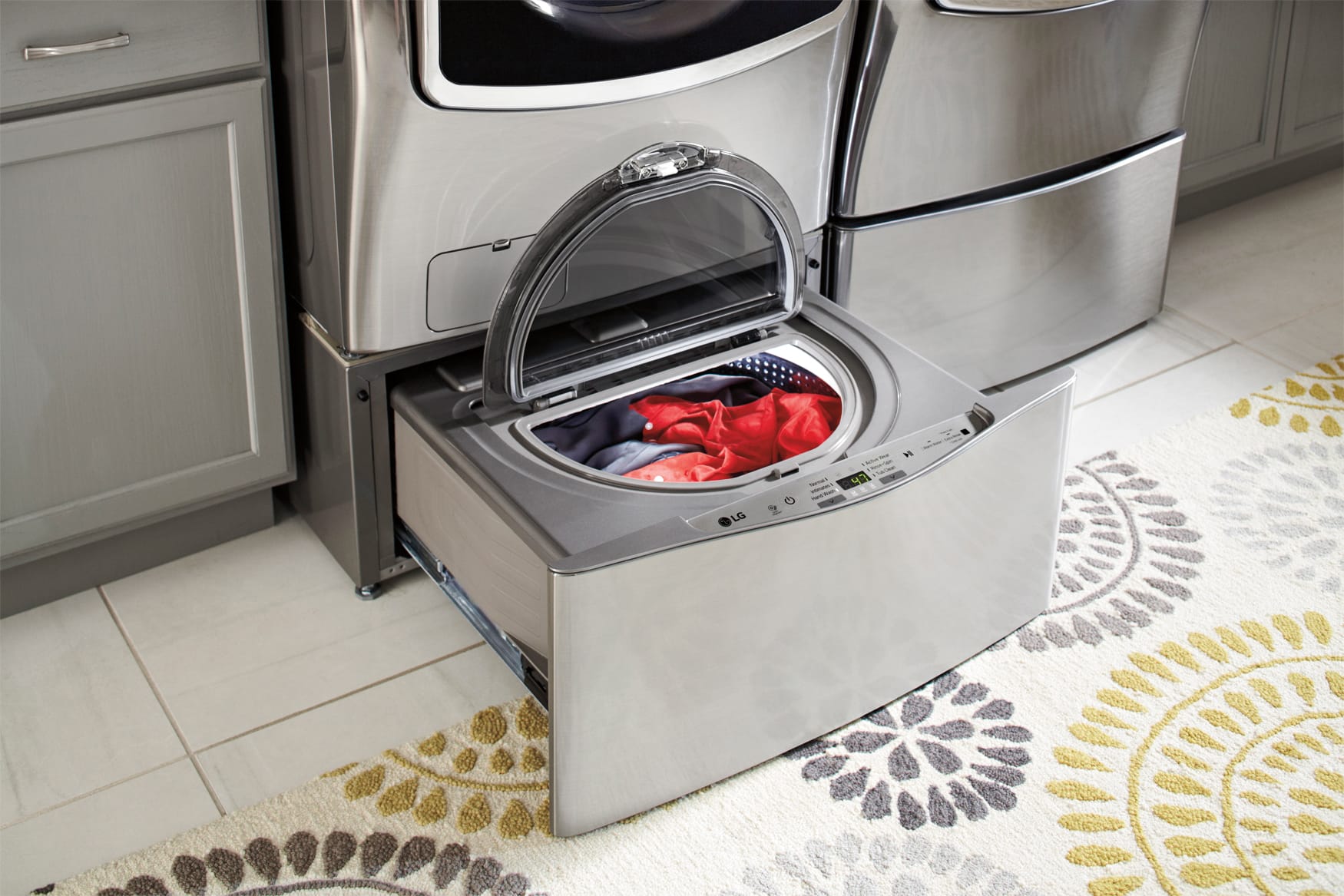 LG Front Load Laundry Benefits
As I mentioned before, we love our front load laundry appliances. They are easy to get clothing in and out of.  Another benefit to front load washers is that the cleaning performance is better than traditional top loaders. Front loaders also have the extra benefit of using less water and consuming less energy than their top load counterparts. The washer spins faster in front load machines, helping keep clothes drier and therefore reducing the drying time saving on utility bills. I have a lot of delicates and front load washers are gentle on my clothes so that they end up laster longer and looking better.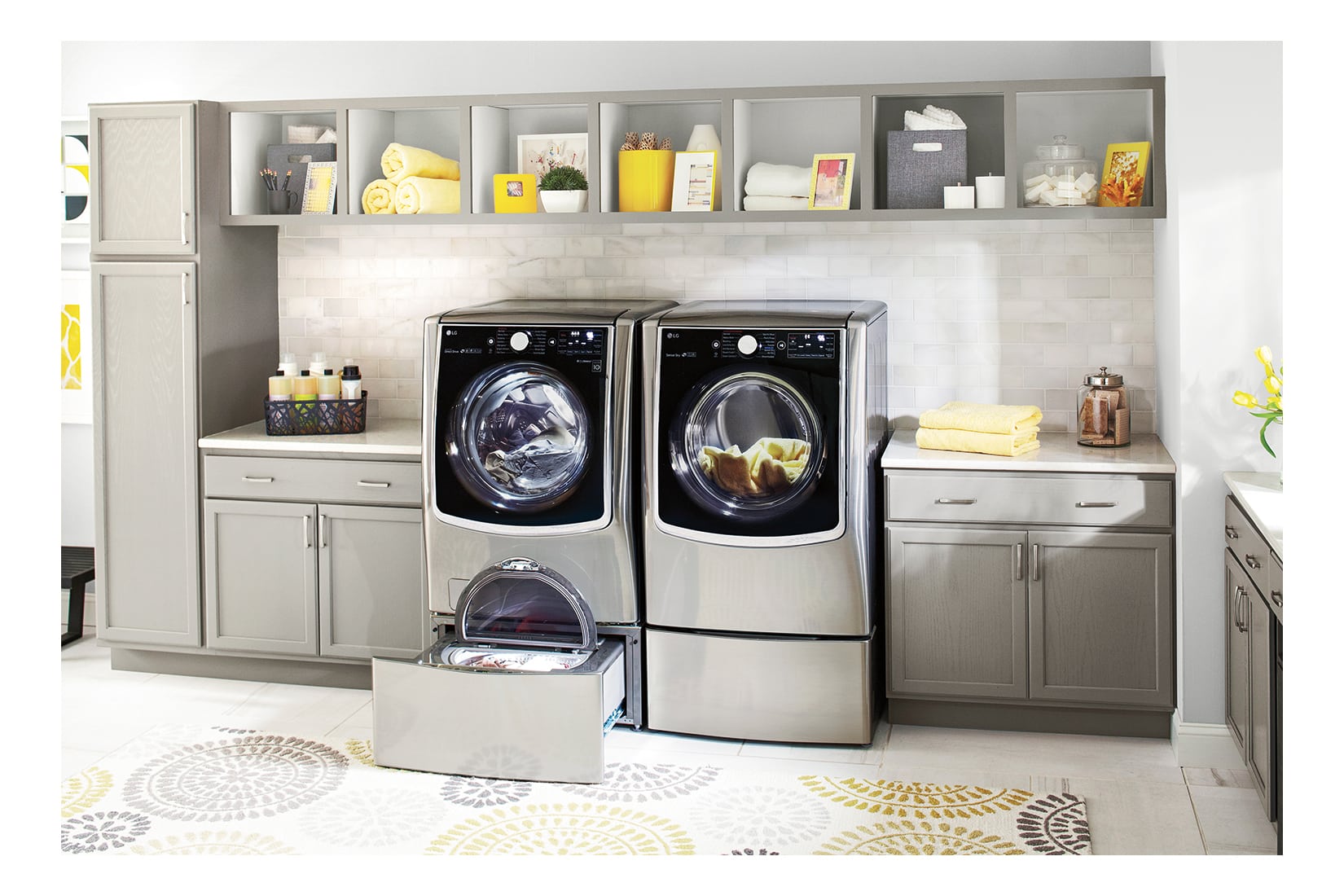 LG Front Load Washers now have an added perk of solving my need to do two loads of laundry at the same time. LG Front Load Washers are now SideKick compatible, where you can add a washing drawer to the pedestal providing additional capacity to wash 2 loads at once! Imagine the possibilities this creates!  You can wash your darks seperate from your whites.  You can use the drawer to wash delicates seperatly from your jeans.  The options are endless.
Right now Best Buy is having an amazing offer for you when you purchase an LG Front Load Washer: Purchase an LG Front Load Washer and SideKick save an additional $150!  Visit your local Best Buy Store or click here to learn more!