This past week we both had our Spring Break.  That meant a lot of Mommy and Jonah time.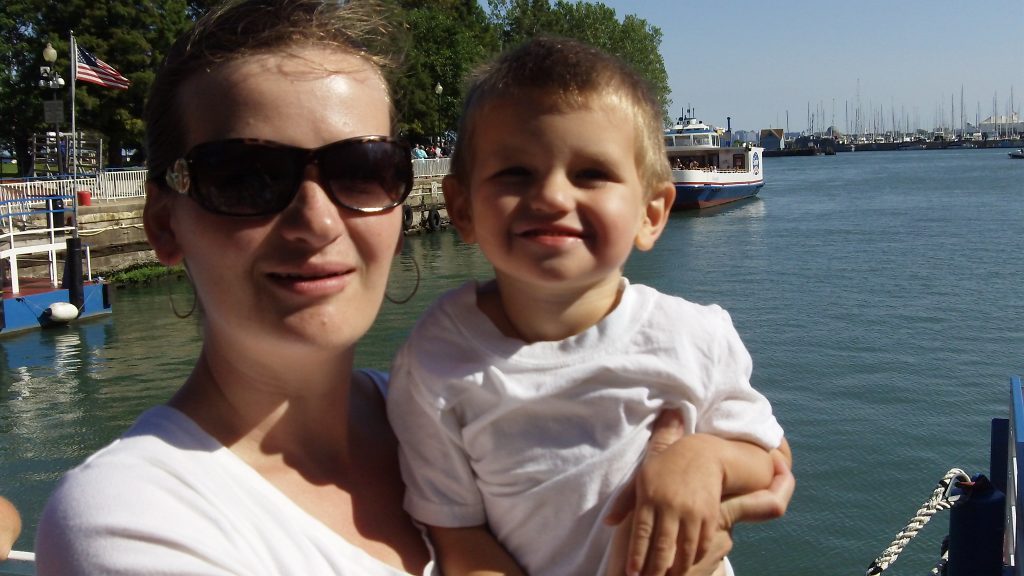 I hate that I have to work 10 hours a day and then blog at night, it means that I don't get a lot of time with you and your sister during the week.  Therefore the weekends are priceless to me.  Having a whole week to spend together was a huge treat.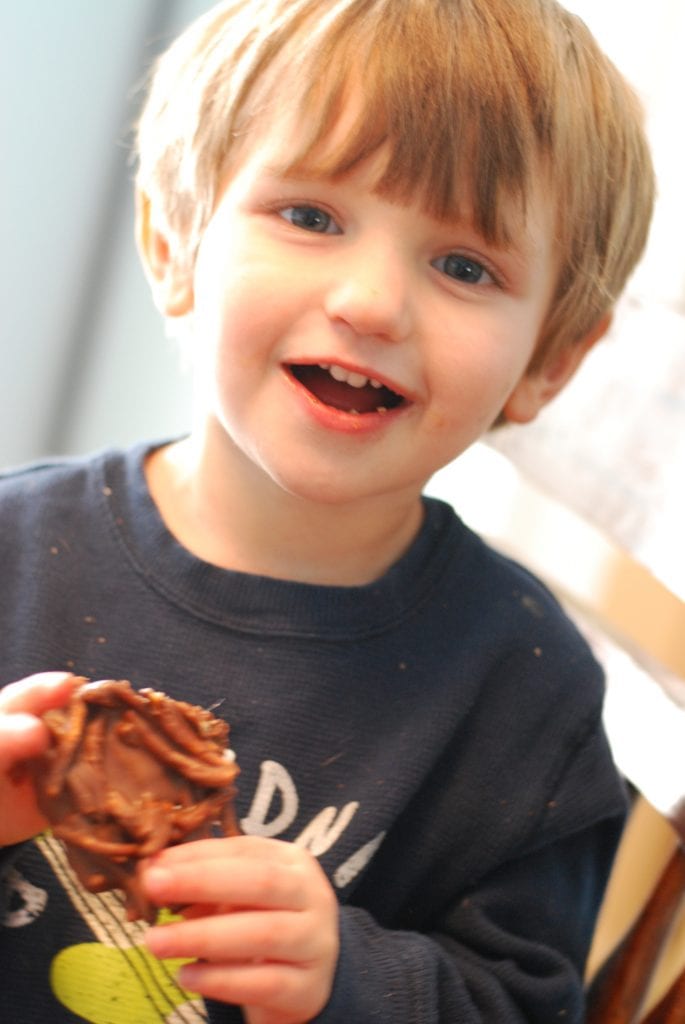 We made some Easter cookies and brownies.
I learned a lot more about you.  I didn't know how much you knew about space.  You told me all about the phases of the moon and how the sun is actually a bright star that is full of fire and gas.  Every morning we would look outside and you would tell me what the shape of the moon was (half, crescent, or full).  You explained that Saturn and Mars were planets and that they were far, far away.  Not bad for a soon to be four year old.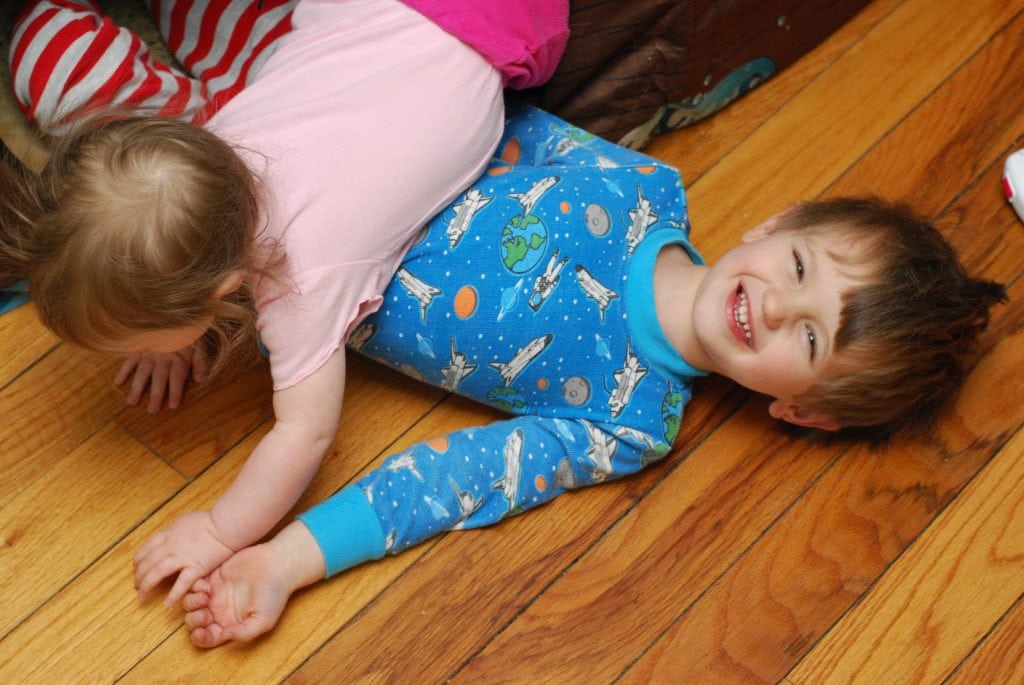 I learned what a fantastic big brother you are turning into.  You have so much patience for your little sister who just adores you.  Caroline is quickly becoming one of your favorite playmates.  You love playing ball with her and she will laugh and laugh with you.
We also spent some time planing your fourth birthday.  I have heard you ask since January when April was going to be here, and guess what?  Here it is!  I know you are so excited, but your mommy is having a hard time letting you grow up.  You will always be my baby boy no matter how old you get.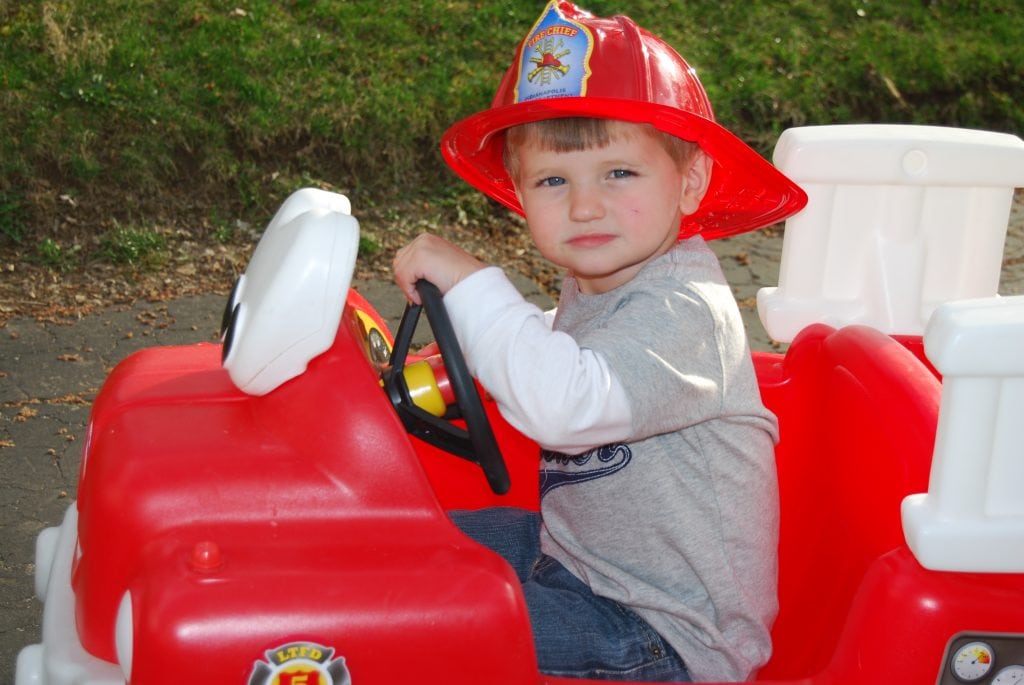 The theme of your birthday party is going to be Super Heroes.  You love it when the good guys win.  In fact, you told me that you want to be a firefighter when you grow up to help people.  This is at the core of who you are becoming, someone who knows what is right and someone who wants to help people.  I am so very proud of you!
 Love,
Mommy
For more letters to my son please visit My 2 Crazy Curls!