This was the first week of school.  I am literally holding my eyelids up with toothpicks, I am so tired.  Every year the first week is exhausting.  This year it seems even more so because Caroline is in preschool and Jonah is in first grade with me.  It is going to be awesome to be able to hang out with Jonah more often during the school day.  In fact, we even ate lunch together one day!   I love that he isn't embarrassed that his mom teaches in his school.
Speaking of lunch, this school year we are not only packing Jonah's lunch, but mine as well.  Seeing as we are so incredibly busy throughout the week with soccer games, the blog, and school I have been on a mission to make lunch packing as easy as possible.
That all started with a trip to Walmart.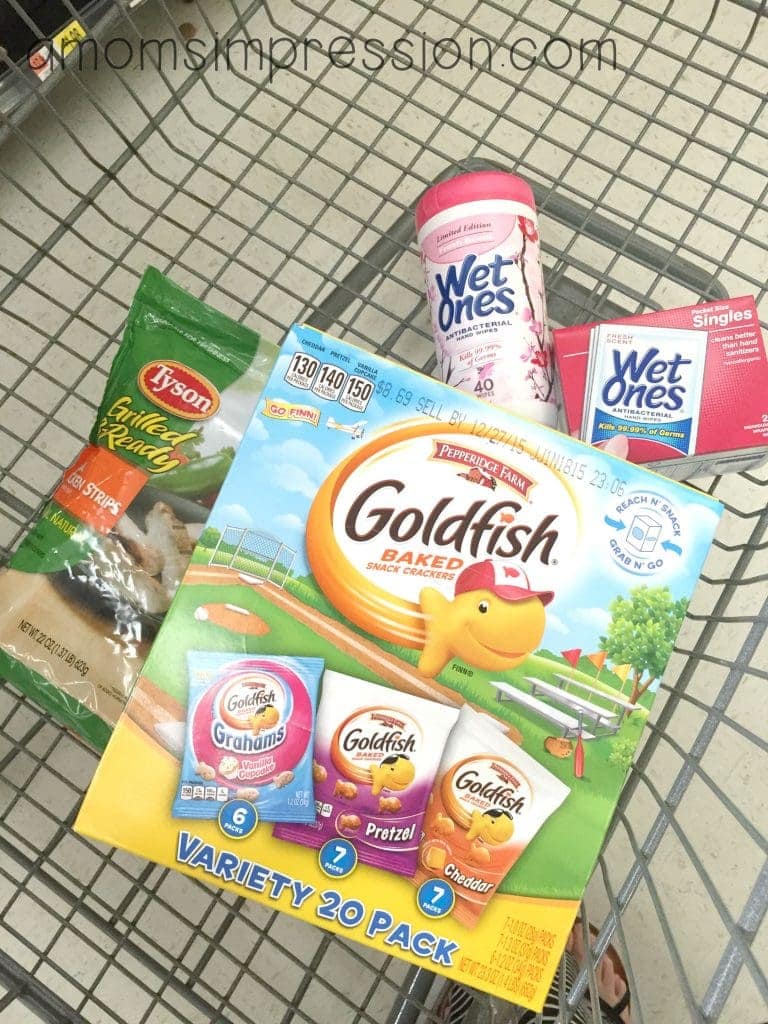 I needed to stock up lunch box essentials for the week so I grabbed some of Jonah's favorites.  I love the convenience of individual prepackaged crackers so when I found one of our favorites, Pepperidge Farm® Goldfish Crackers, I knew it would be a time saver for this busy week.  I stocked up on the large box of both savory and sweet.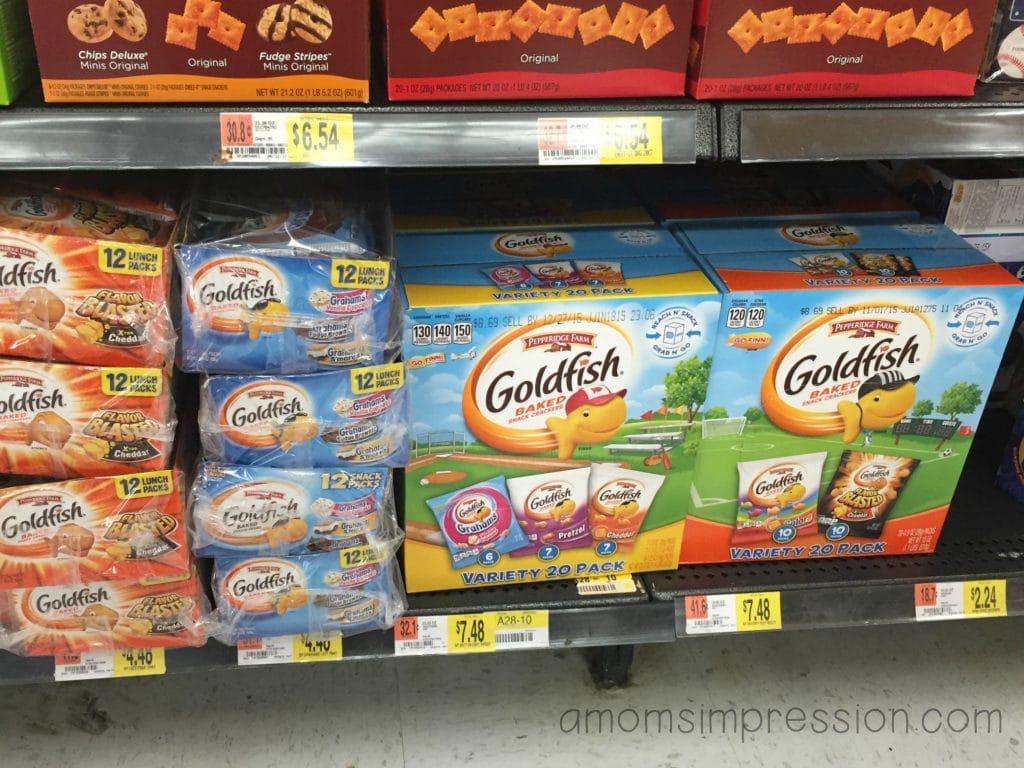 While we were there we also stocked up on some individual packets of Wet Ones® Singles to pack inside our lunches.  We all know that lunch time can get messy and having a way to keep our little one's fingers clean is essential.  My guy doesn't like to have leftovers on his face and hands so he always makes sure I have a napking or a Wet Ones® Single package inside his lunchbox every day.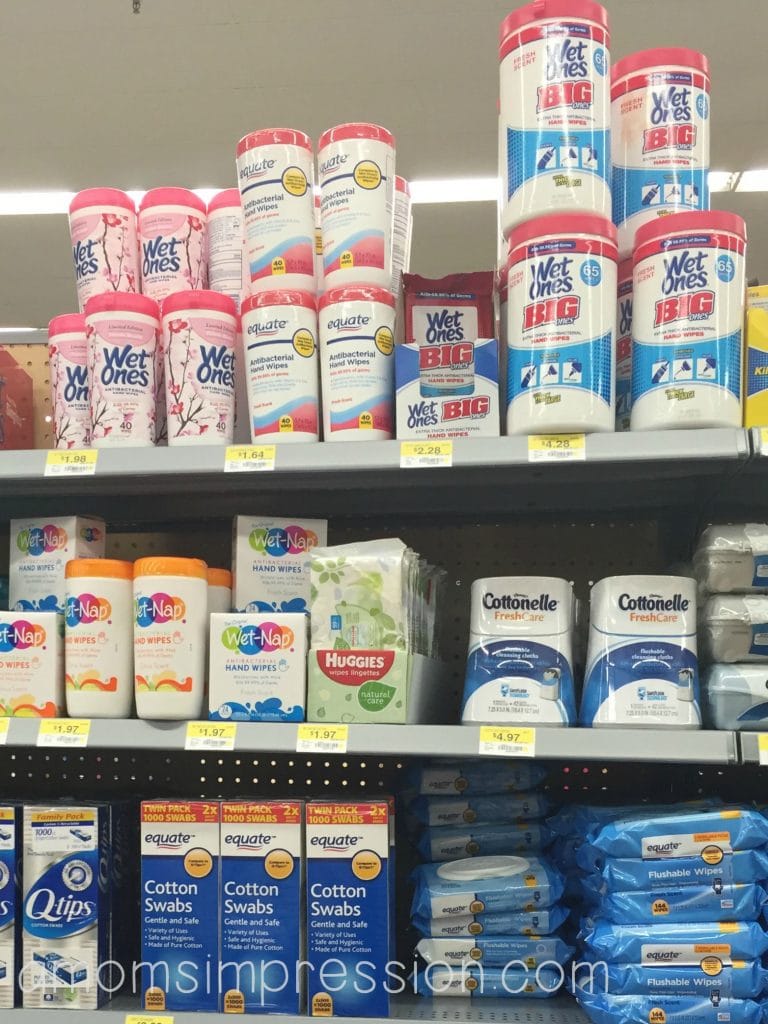 I'm really excited to make my kids' lunches more exciting and fun this school year.  This month I will be showcasing ideas to make lunches fun, even for the busy mom and dad.  I hope you come back and see what fun things we have in store.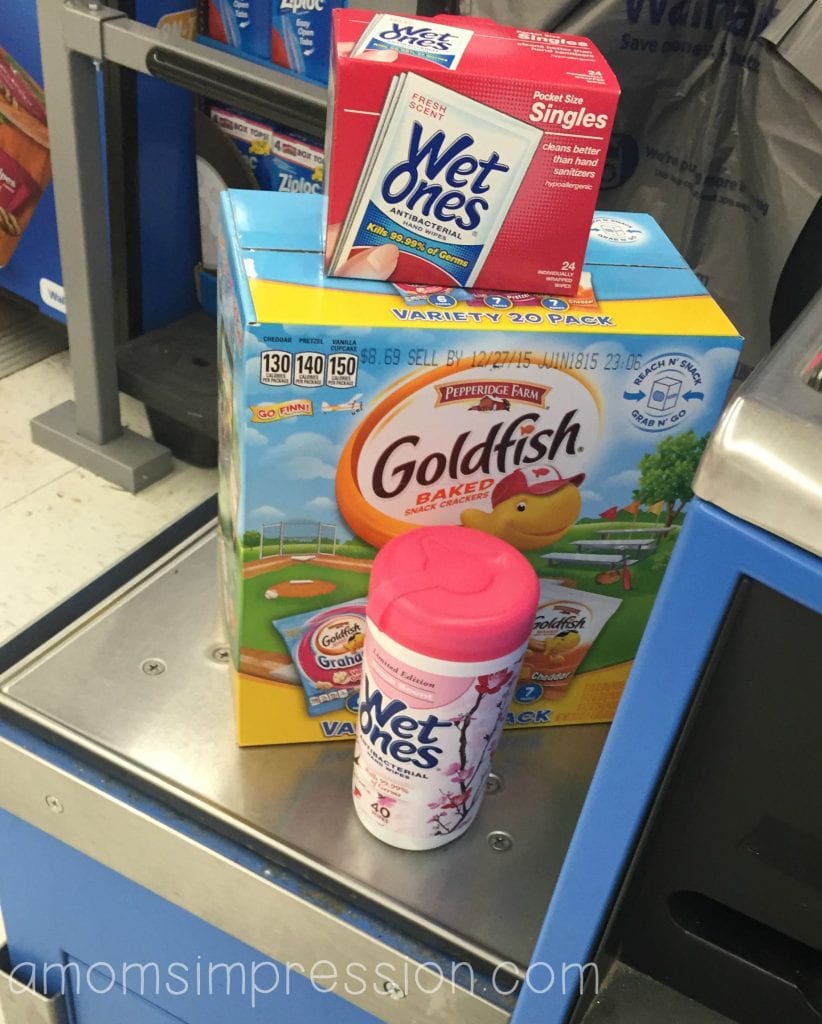 Meanwhile, be sure to pick up Pepperidge Farm® Goldfish Crackers and Wet Ones® Singles when you are doing your Back to School shopping at Walmart. Be sure to head on over to their website for a chance to win a years supply of Wet Ones® for your home and your child's classroom, plus $1000 cash!
This is a sponsored conversation written by me on behalf of Wet Ones® + Pepperidge Farm® . The opinions and text are all mine.