Do you have some Pumpkin leftovers from your pie baking this Thanksgiving?  If you do, try this recipe out!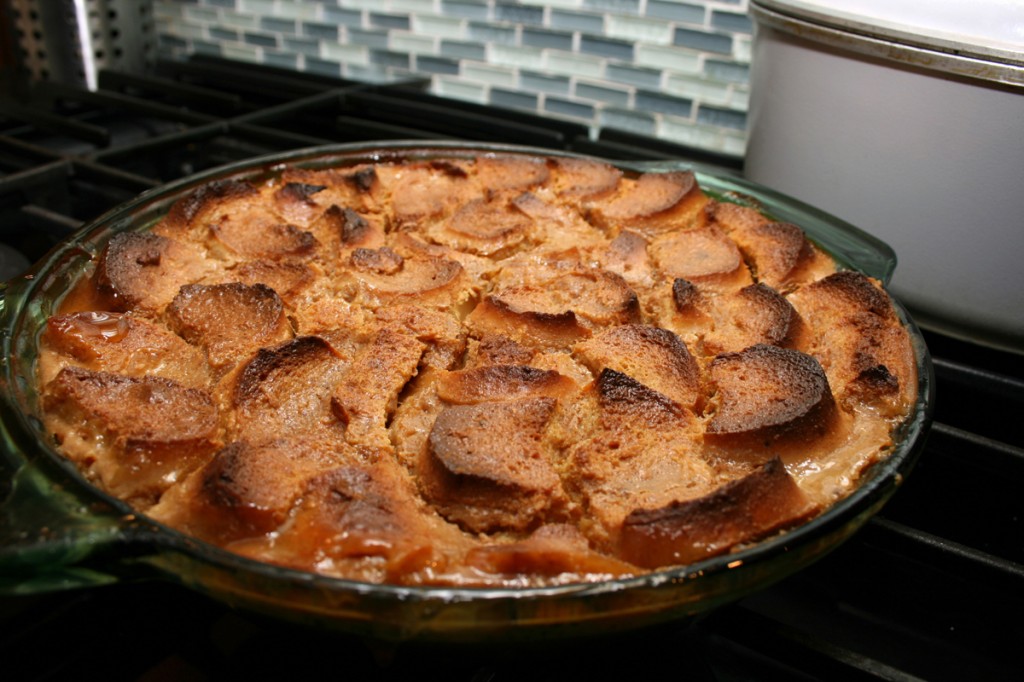 Pumpkin Bread Pudding
3/4 loaf baguette, cubed
1-1/4 cup pumpkin pie filling
3/4 cup NEW Seasonal Coffee-mate Sugar Free Pumpkin Spice
1-1/2 cup milk
3 large egg yolks
2 Tbsp. granulated sugar
1 Tbsp. pumpkin pie spice
Directions:
Preheat the oven to 350 degrees F. Combine your leftover coffee creamer and milk in a small saucepan over medium heat and bring to a simmer.  Scoop remaining pumpkin pie filling into a separate bowl and whisk in yolks, sugar and pumpkin pie spice. Slowly whisk in hot cream mixture until combined. Strain the custard into a clean bowl and set aside.
Take leftover bread loaf or dinner rolls and cut into cubes.  Scatter bread cubes in a buttered 9 by 9-inch baking dish or pan. Pour the custard over the bread, pressing down on the bread to totally submerge it in the custard.  Top with sprinkle of pumpkin pie spice.  Let sit for about 15 minutes to allow the bread to soak in the custard. 
Place the pan in the oven and bake about 50 to 60 minutes. Remove from the oven and cool for at least 30 minutes before serving.
Recipe courtesy of Kristine Quattrone of Q Events