Looking for something to do with all that leftover Apple Pie?  Here is a tasty smoothie!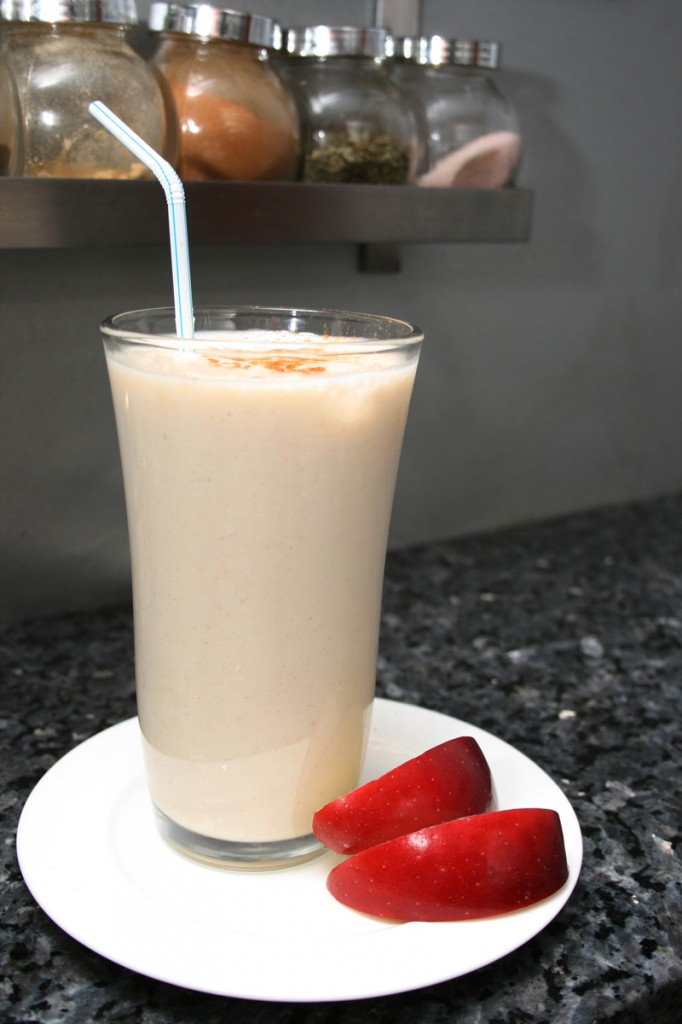 Apple Pie Smoothie
3/4 cup apple pie filling
1/4 cup all-natural Coffee-mate Natural Bliss Caramel
3 Tbsp. plain yogurt
Pinch of cinnamon
Ice cubes
Directions:
Remove insides of leftover apple pie filling and place in blender.  Add leftover coffee creamer, yogurt, cinnamon, cinnamon and handful of ice cubes.  Blend for 15 seconds.  Serve in a tall glass.  Garnish with Cinnamon on top.
*Recipe courtesy of Kristine Quattrone of Q Events.