My husband is notorious for stressing out during Christmas time.  He has a lot of anxiety about buying people gifts.  The problem stems from wanting to give them that "perfect" gift.  Anything short of that and he feels like he's failed.
I think, to varying degrees, we are all like that.  We want to give our friends and loved ones a gift that falls right into that sweet spot of being both something they really want and really need.  This can be a very hard thing to do.
Over the course of the last couple holidays, both my husband and I have received gift cards as presents.  It is a great feeling to open and find one of these waiting for you on Christmas day.  Now, you have the ability to go out and get whatever you want.  You can pick out the color, the size, the model… whatever! Gift cards really are the perfect gift.  So we have started using them this year to spread a little Christmas joy around.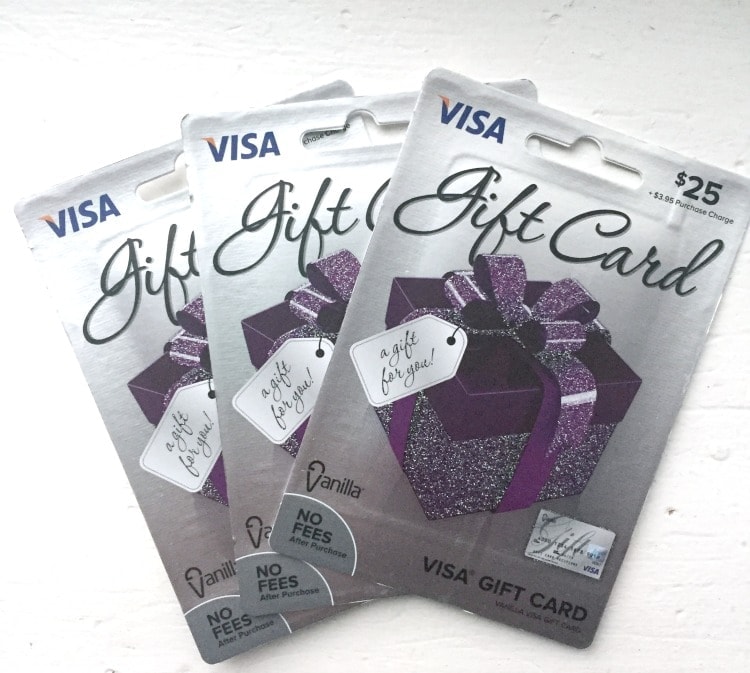 We have found that we really like Vanilla Gift cards.  They are easy to find and purchase.  You can find them at your local CVS, Walgreens or Walmart.  There are many other stores they are available at, as well. For a full list, check out: https://www.vanillagift.com/en/where-to-buy.
Vanilla Gift cards are also much safer than cash or using a card connected to a checking or savings account.  They are great for purchasing things online without having to worry about identity theft.  They can also be used in stores wherever Debit MasterCard and Visa debit are accepted.
Vanilla Gift cards are also great because the funds never expire.  Even if you don't know what you want for Christmas right now, it doesn't mean you won't hear about something in February that you really want.  If you have a Vanilla Gift card sitting in your drawer upstairs, it is all yours!
So this year, don't stress about finding that last minute gift for your sister-in-law.  Don't worry about what to get your son's teacher.  Go out and grab a Vanilla Gift card.  Don't give them a gift you hope they'll want, give them a gift you KNOW they'll want! For more information, go to www.vanillagift.com.