The reviewer has been compensated in the form of a Best Buy Gift Card and/or received the product/service at a reduced price or for free.
 I love cooking in the kitchen with my kids. We have a great time in the kitchen together and I know from experience that they are making memories that they will remember for the rest of their lives. While they love helping me make dinner, their favorite thing to do with us in the kitchen is to bake.  My husband is somewhat of a cookie snob so he has been perfecting his cookie recipe for years.  I think that he and the kids have finally figured it out.
Over the years we have loved using our Kitchen Aid Artisan stand mixer. I purchased it over 10 years ago and it is still performing like a champ.  While we love using it, there is a downside.  The Artisan is very large and very heavy making it difficult to store and to move around the kitchen. Kitchen Aid listened to its customer and downsized the Artisan with their newest mixer, the Artisan Mini – a new and innovative addition to the KitchenAid Stand Mixer Family.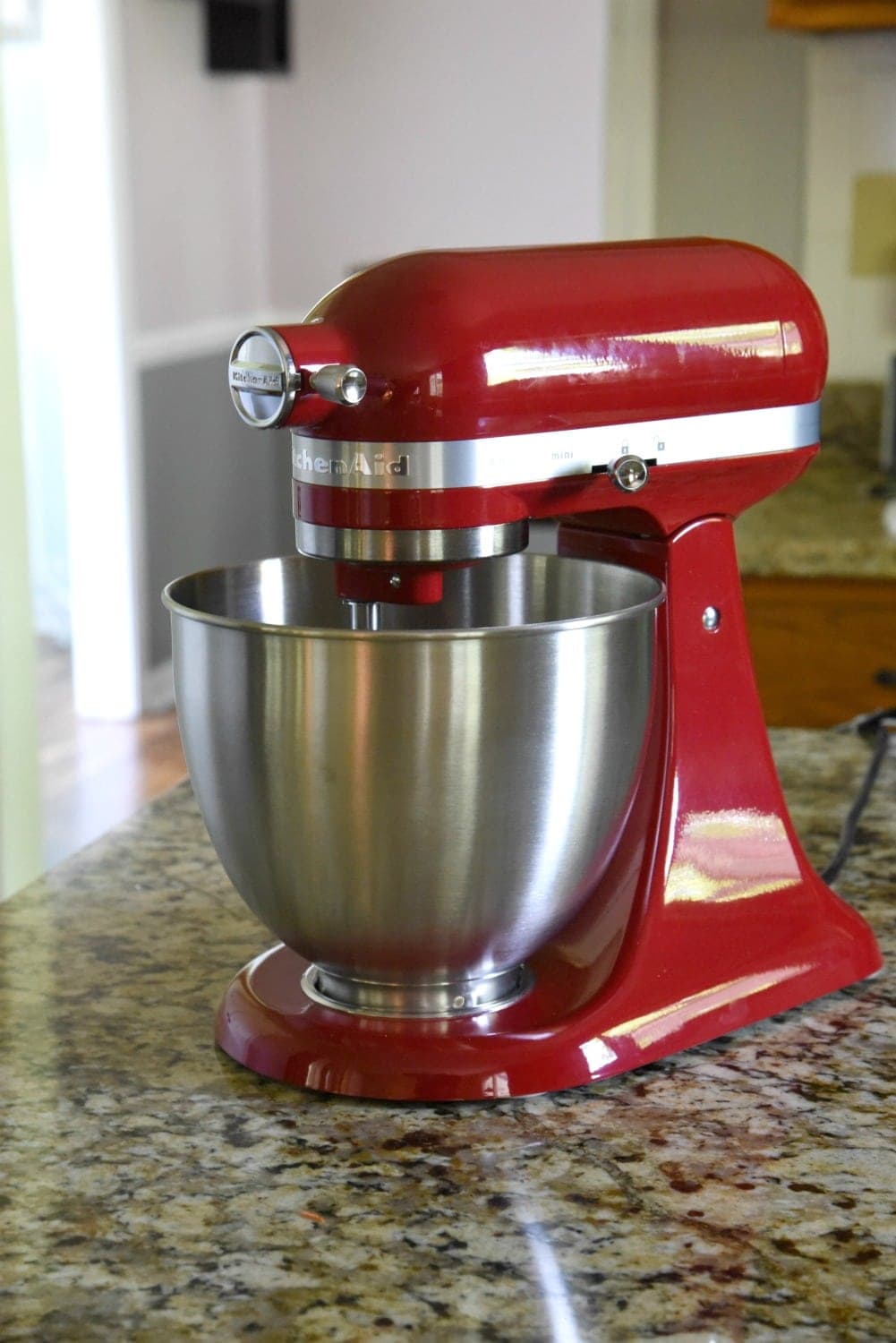 The Artisan Mini is a smaller mixer that takes up less counter space, is lighter in weight so you can easily move it around your kitchen and has the same iconic design and power as our other tilt-head stand mixers. It is basically just a miniature version of the Classic Artisan mixer.  When I say miniature I don't mean that it is not as powerful, it just takes up less space.   It is 20% smaller and 25% lighter than the original.  I took some pictures for a side-by-side comparison to show the difference in sizes.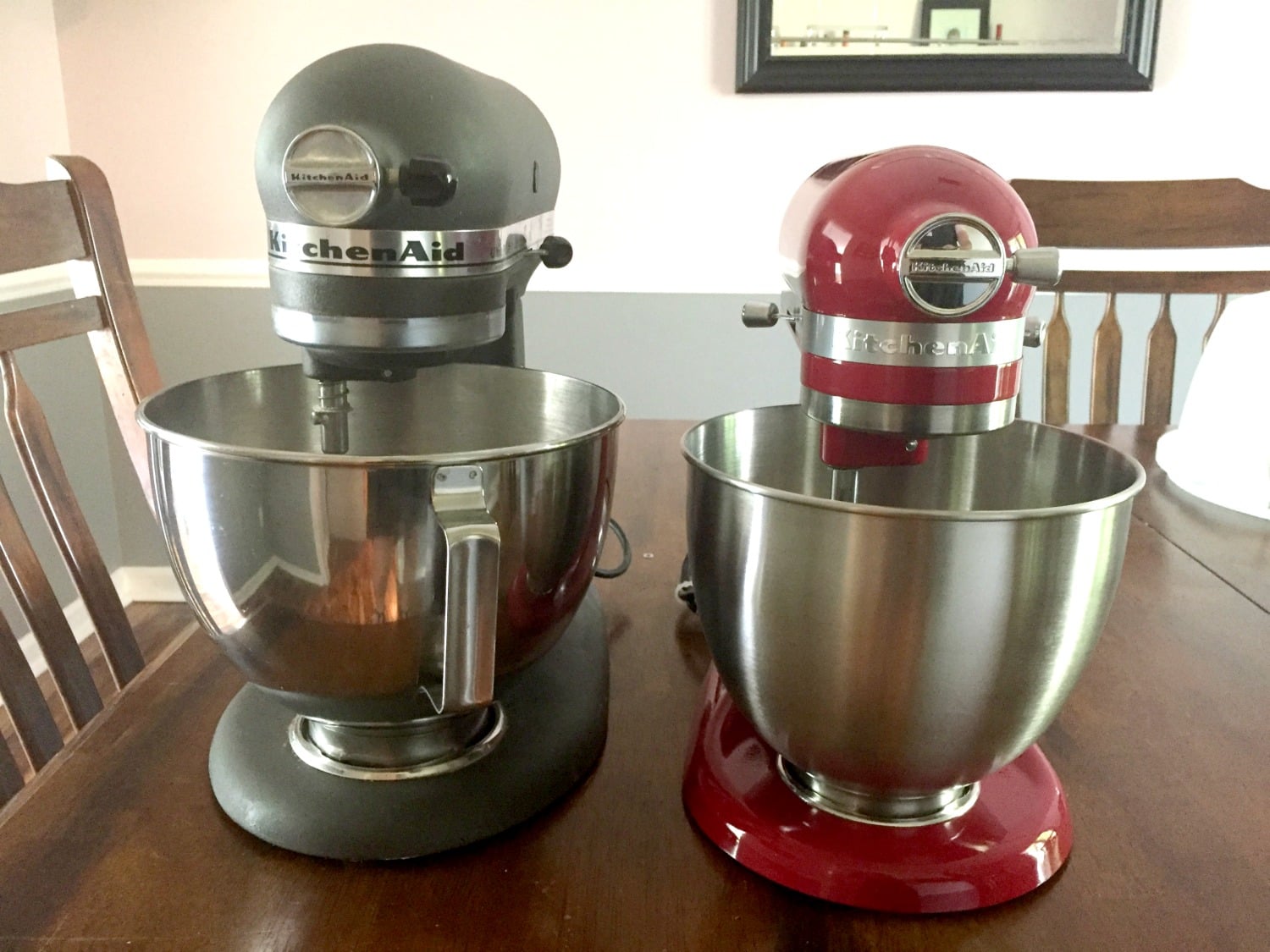 There are a few small differences between the mixers. The Artisan Mini Stand Mixer has a 3.5-Qt bowl which can make up to 5 dozen cookies.  The bowl of the Mini does not have a handle and is made with a brushed stainless steel.  The coated flat beater, dough hook and 6-wire whip are also a bit different and a little bit smaller.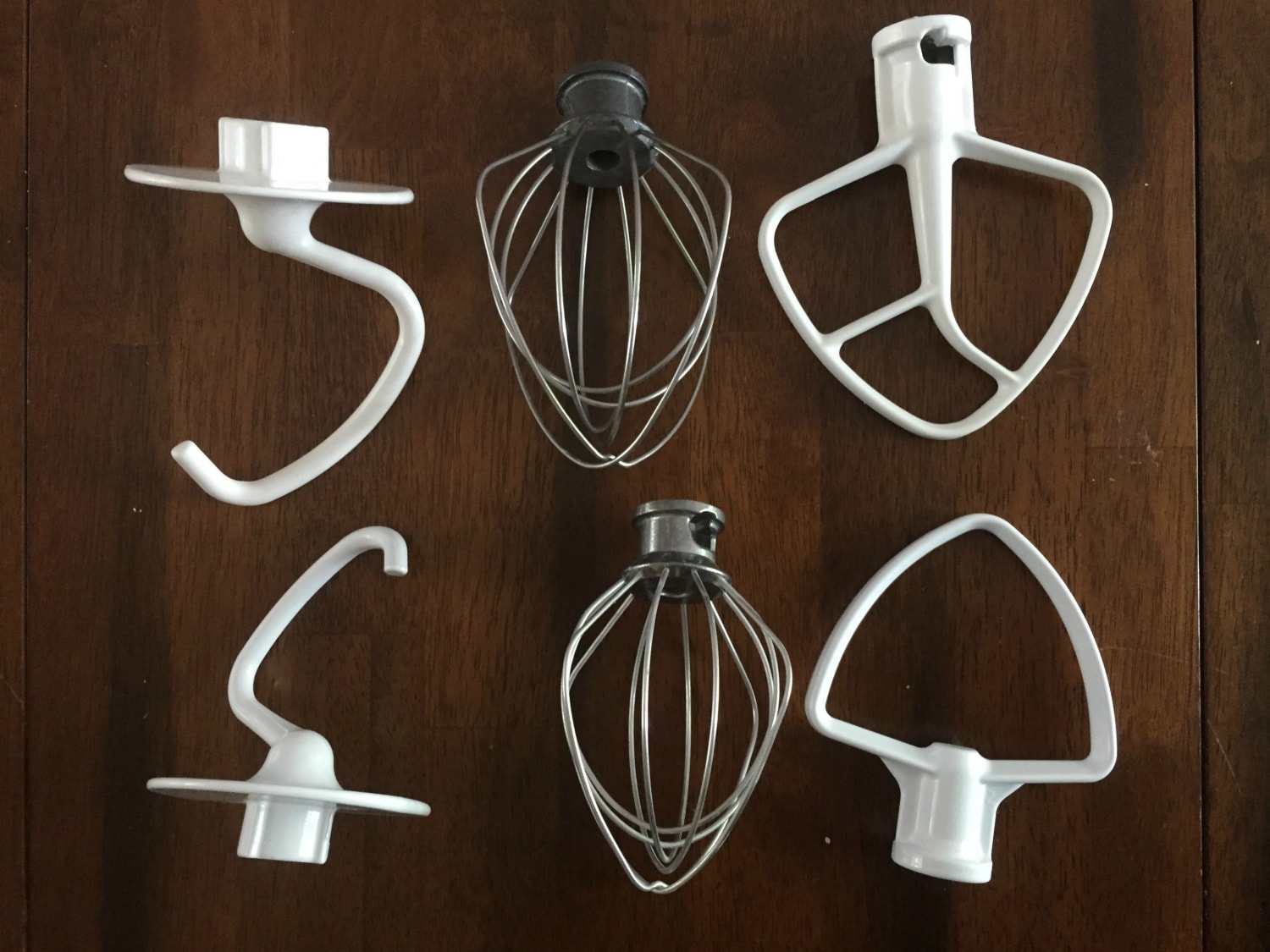 Just like it's larger counterpart, the Mini has over 10 available attachments, make everything from fresh pasta to burgers, veggie noodles and more.  Many of the attachments you already have for your larger mixer can be used with the Mini.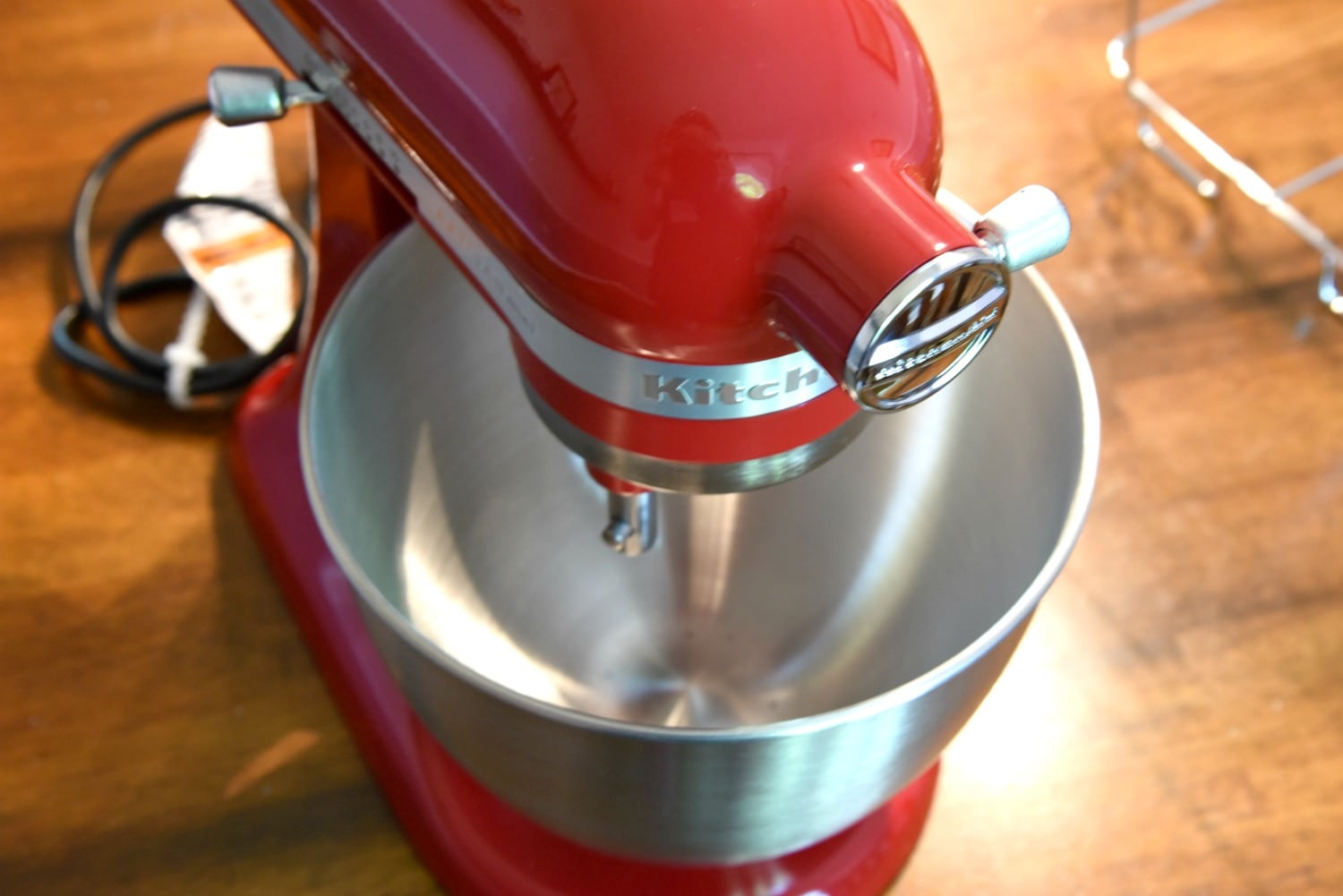 The Mini uses 10 speeds and has the power you have grown to rely on from your Kitchen Aid products.  It is perfect for whipping up a batch of buttercream frosting, or a small loaf of homemade bread.  We love it for the kids when we are making cookies because it is easier for them to add the ingredients and peek inside the bowl when they are mixing.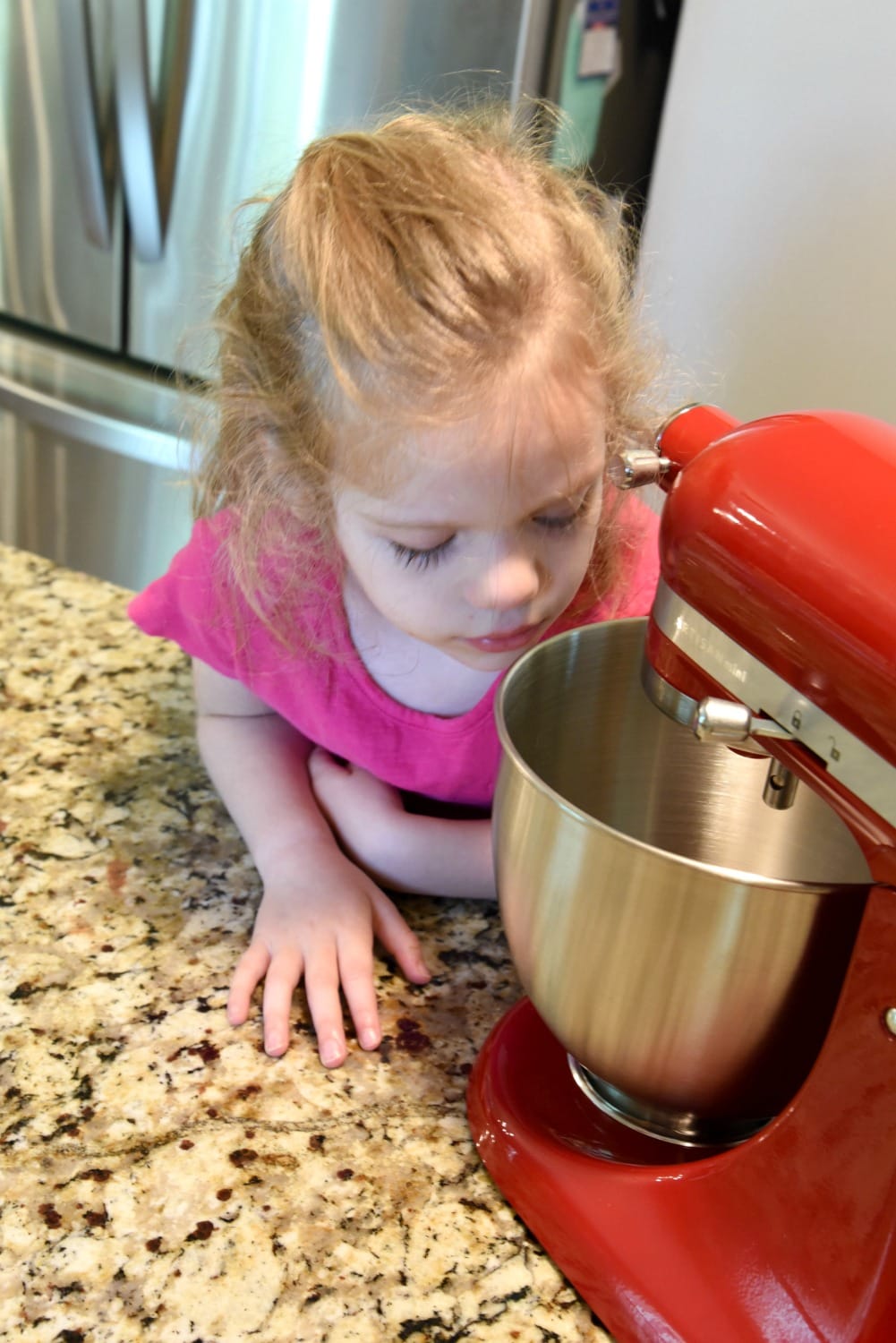 The Mini is perfect for those of you with small spaces, like an apartment.  It is small enough that you can store it on the countertop without having to sacrifice as much space as the original Artisan mixer.  I plan on keeping both mixers and using both.  During the holidays they will both get a workout with different batches of Christmas Cookies and treats.  I will be pulling out the Mini when cooking with the kids or for using my attachments because it is easier to move around.
Go make some memories in your kitchen!