This shop has been compensated by Collective Bias, Inc. and its advertiser. All opinions are mine alone. #ReimagineYourCereal #CollectiveBias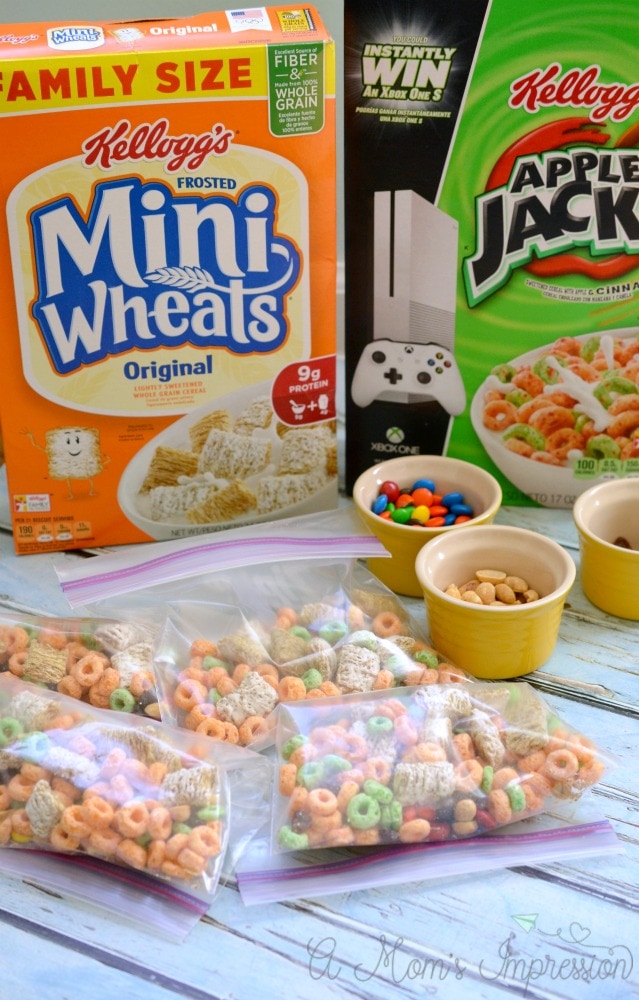 While the days are getting longer, it seems like they are also getting busier. From the time we wake up in the morning we are constantly on the go.  The kids have swim lessons Sunday, gymnastics on Wednesday, and Soccer three days a week.  My husband has band practice twice a week and often plays gigs on the weekends. I am running my own business while trying to keep sane.  Our schedule is insane right now, but I wouldn't have it any other way.  When life gets busy I have to get creative when it comes to meals and snacks for my family.  Finding fast snack recipes has essential to my success.  Jumping around from activity to activity in the car means that I need to find some great snack options that are portable and leave my kids feeling full for their sports. This is where my on the go kids snack mix recipe was thought up.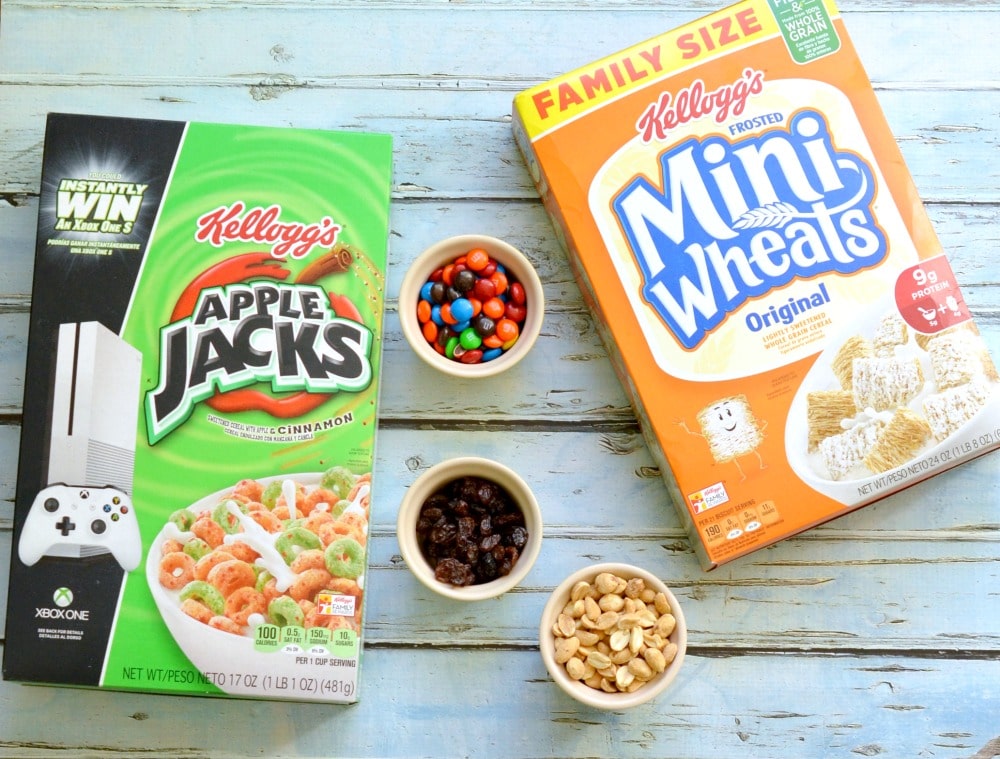 The key to this recipe is the boxes of Kellogg cereal that I picked up on my latest Target run. Right now select large sized Kellogg cereals are at an amazing price of $2.99 both in-store at Target and online at Target.com! For this recipe, I used Apple Jacks (17 oz) and Frosted Mini Wheats (24 oz)because they both hold up well when mixed in a snack mix.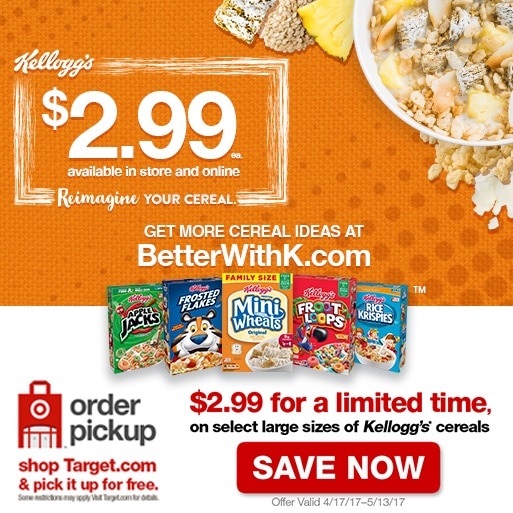 Kids Snack Mix Recipe
Ingredients
Apple Jacks (17 oz)
Frosted Mini Wheats (24 oz)
Dry Roasted Peanuts
Raisins or any other dried fruit of choice
Chocolate Candies (optional)
Directions
While you can toss everything into a mixing bowl and divide equally into snack bags, I like to divide it as I go.  This ensures that every bag has the same amount of every ingredient inside.  When you have kiddos who notice this kind of thing it helps with any little arguments about what bag they get.  I place 8 baggies inside of pint cups to help hold them up while I fill them with the mix.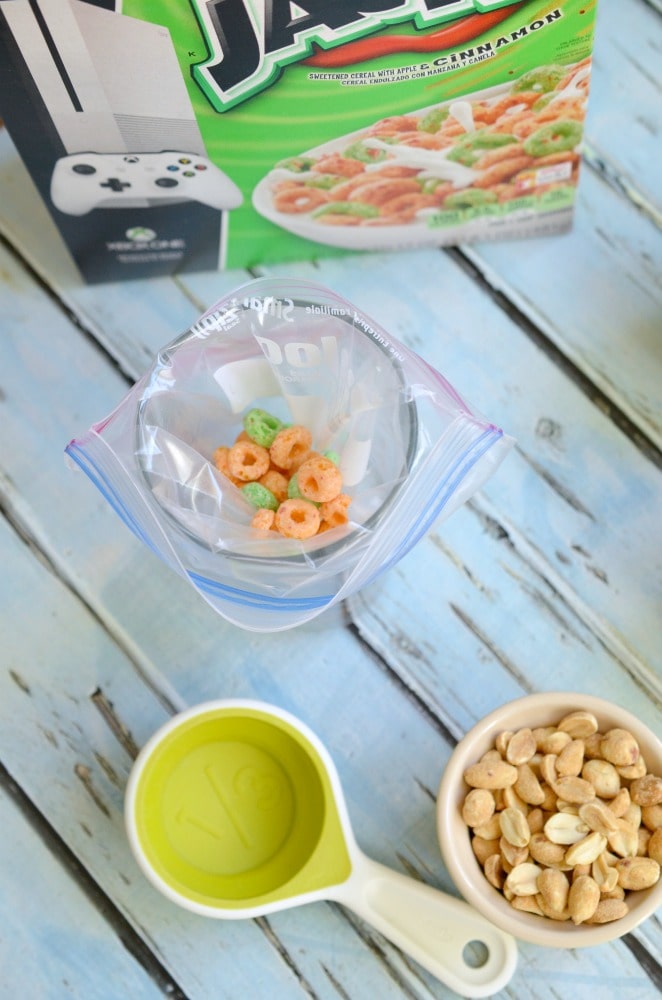 First I place a 1/2 cup of Apple Jacks into each bag followed by 1/2 cup of Frosted Mini Wheats. Next, I fill each back with 1 tablespoon of peanuts and raisins.  Lastly, I top it off with a heaping teaspoon of chocolate candies.  I don't use a lot of the chocolate but feel free to adjust these quantities for yourself.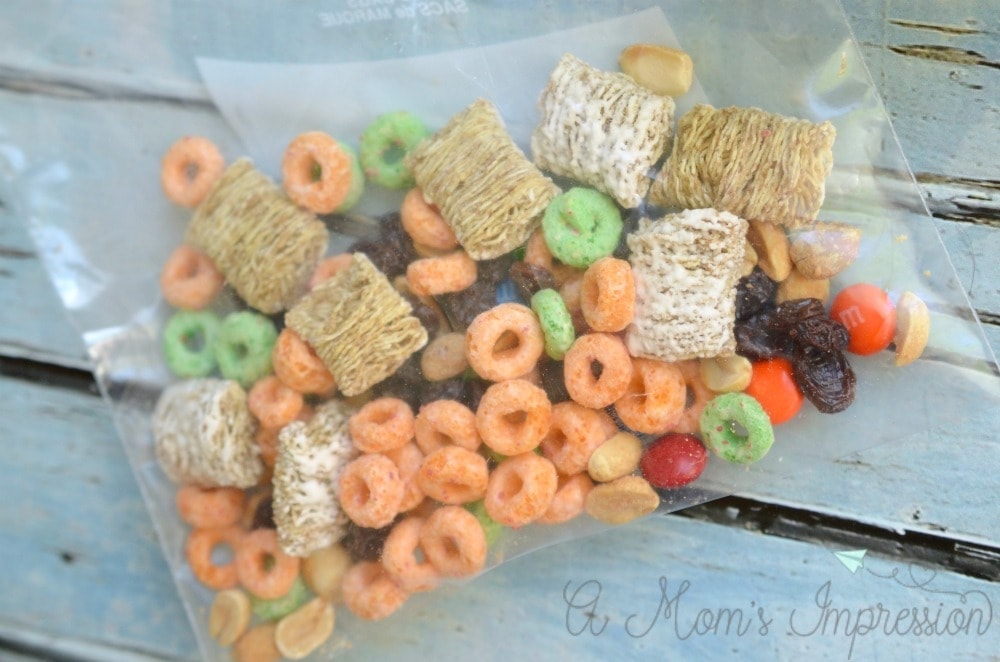 Seal the baggies and place in your pantry for a quick snack that can easily be eaten on the go, in the car when you are running to your next soccer game.
I love how simple and easy this kids snack mix recipe is. You can adjust the ingredients and quantities specifically for your kids.  Having them pre-made is a huge time saver and will often allow you to get to practice on time.  It has been a lifesaver in my house.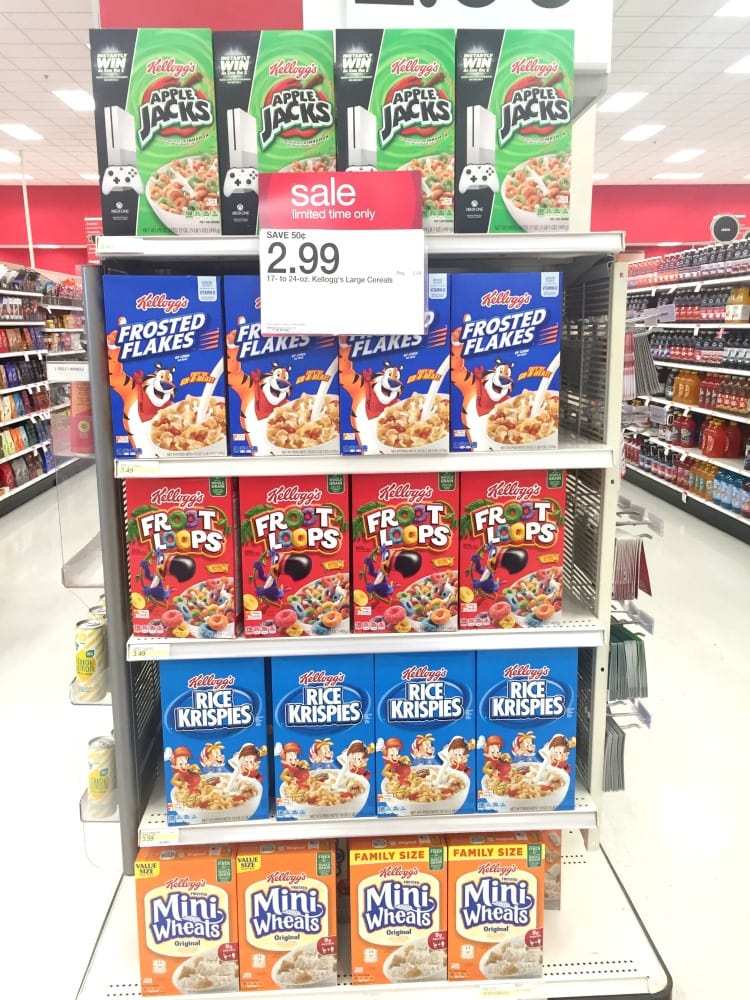 Be sure to keep your eye open for the Kellogg cereal display at your Target store and stock up on your favorite cereals. For more great Kellogg cereal inspiration, check out the social hub here!
Do you have a kids snack mix recipe that you love?  I would love to hear about it!