This post, Kids and Home Safety – Liquid Laundry Packet Safety Tips is sponsored by the American Cleaning Institute®.  All opinions are 100% mine.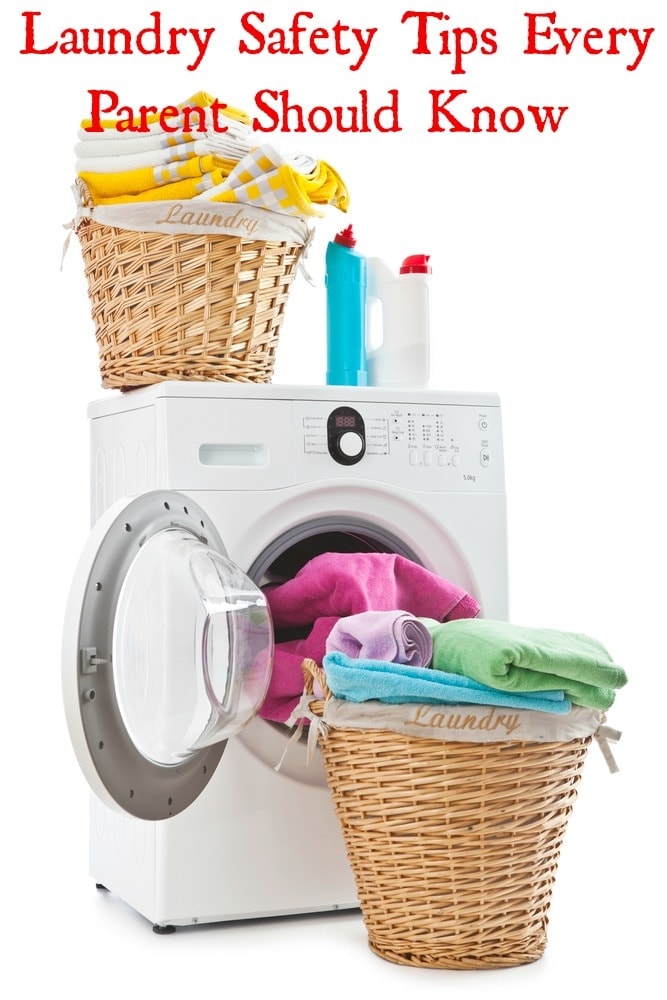 Did you know that according to the American Association of Poison Control Centers, in 2016, poison centers have received reports of 11,528 unintended exposures to highly-concentrated packets of laundry detergent by children 5 and younger! I know when I was getting ready to bring my kids home from the hospital I was careful to "baby proof" the house.  Honestly, I thought I was prepared but I never thought about my laundry detergent. Serious harm including accidental ingestion and eye exposure can occur if children get their hands on liquid laundry packets. Each laundry packet contains highly concentrated liquid laundry detergent and can cause serious injury if they end up in the hands and mouths of children.

11,528 exposures are too many and that is why the American Cleaning Institute is working to educate parents on the importance of proper use and storage of liquid laundry packets.  Taking a few minutes to read over these liquid laundry packet safety tips could significantly reduce the risk of unintended exposures in your home.
Liquid Laundry Packet Safety Tips
Be sure to get in the habit of storing laundry packets out of reach and sight of children.
Store laundry packets in their original container or pouch in an out of sight location until they are ready to be used.
Don't let children play or touch the laundry packets.
Always read the product label before use.
You can download some great activity sheets here to complete with your kids so that they know more about what they can and can't play with to stay safe.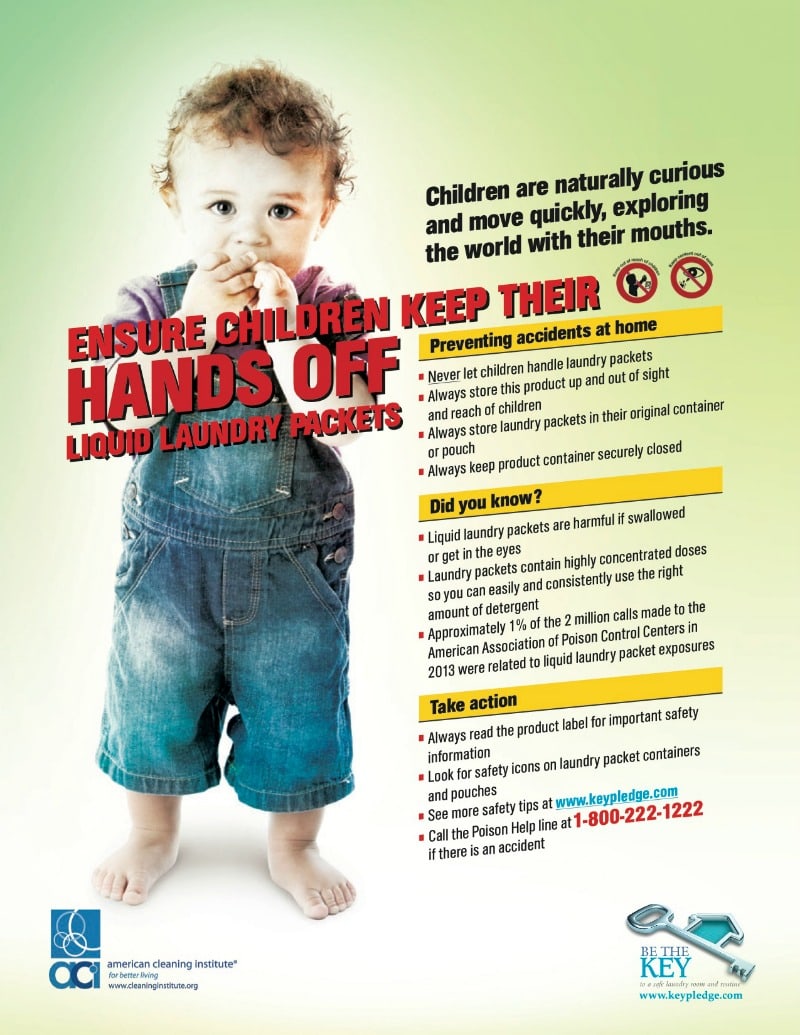 These steps aren't difficult to implement and could make a world of difference.  Just getting in the habit of locking detergent packets up in a cabinet is an effective way to keep these products out of reach of young children, especially when little ones begin exploring closets and cabinets at an early age.
I encourage you to join the American Cleaning Institute in spreading the message about kids and home safety in the laundry area.  Watch this short little video clip and share it with your friends who have small children in the house.

For more information about ACI and to find additional educational materials and tips be sure to visit their website. Right now they also have a fun contest going on where you could win a dream makeover!
Sweepstakes Information
Take ACI's KEY Pledge to a safe laundry room and routine and be automatically entered into a sweepstakes to win a $2,500 gift card for a laundry room makeover!  $2500 can go a long way and could help you create the laundry room of your dreams!
What are some of your kids and home safety tips to share?
*NO PURCHASE NECESSARY. Ends on December 31, 2017at 11:59 p.m. ET. Open to legal residents of 50 U.S. and DC, 21 and older. Void where prohibited. For Official Rules, go to http://www.keypledge.com/Keypledge/TermsConditions.html