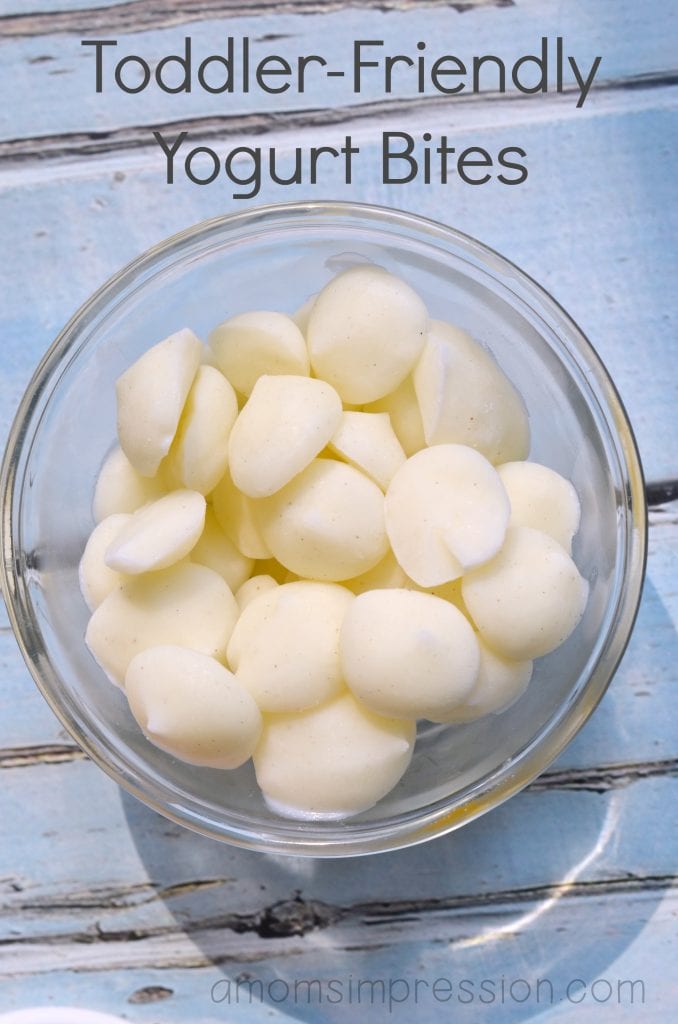 My daughter loves yogurt.  She could eat it for every single meal if I let her.  My son, on the other hand, isn't a huge fan.  Finding mid-day snacks for the two of them can be a challenge.  One will eat just about anything and the other really struggles to try new things so this mom has to get creative.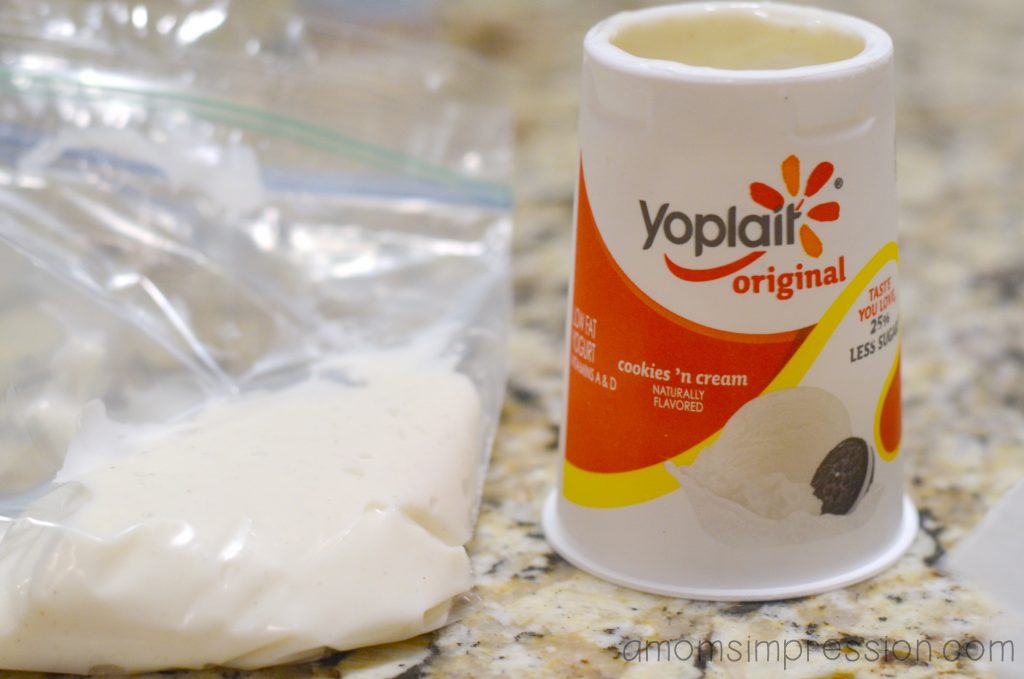 Both of my kids loved those freeze-dried yogurt snacks that you can buy in the baby food aisle when they were first starting to eat table food.  While those were okay then, I want them to have something a bit more substantial now.  Seeing how my son is twice as likely to try something if it looks like a dessert, I decided to make my own frozen yogurt bites that resemble those freeze-dried ones they used to love.
This is ridiculously easy.
First, choose a flavor of yogurt.  I love Yoplait Original because there are so many great kid-friendly flavors to choose from.  Because I wanted my son to try them, I chose a cookies 'n cream flavor I thought he might like.
Next, pour the yogurt into a sandwich bag and snip of the corner of the bag.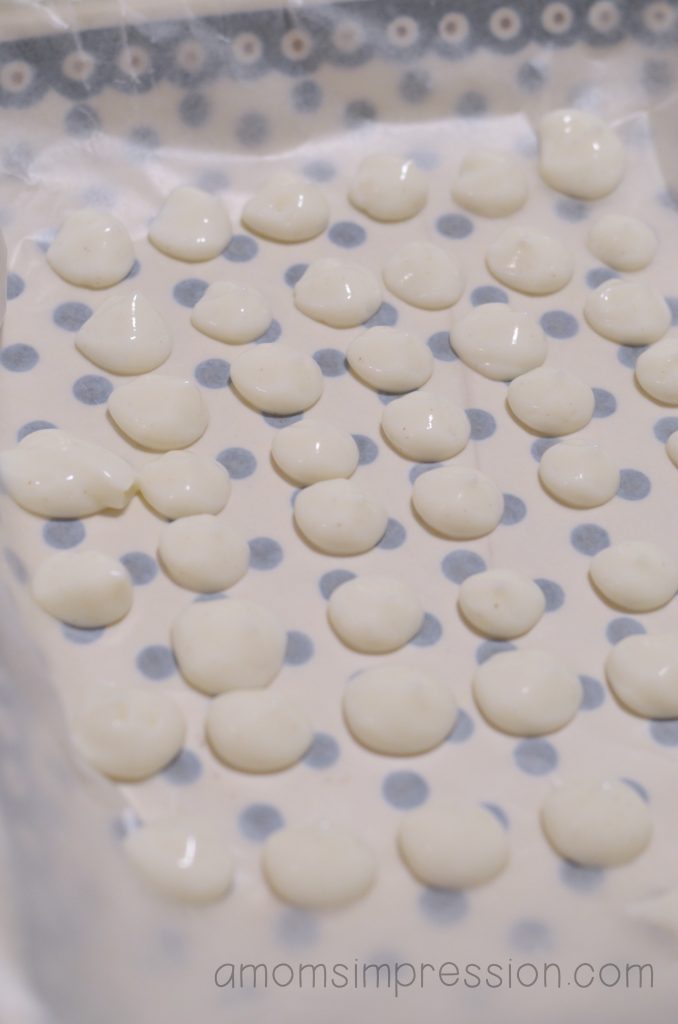 Pipe out little dots on a cookie sheet lined with wax paper.  Here is where you can adjust the size and shape to make it more toddler-friendly.  I made mine about the size of a dime. If you wanted to get even more creative you could put them in a silicon mold.  I am going to try that next!
Finally, put them in the freezer to set.  I made them the night before I was going to serve them and they were perfect.  These will melt so be sure to only give your little ones a few at a time.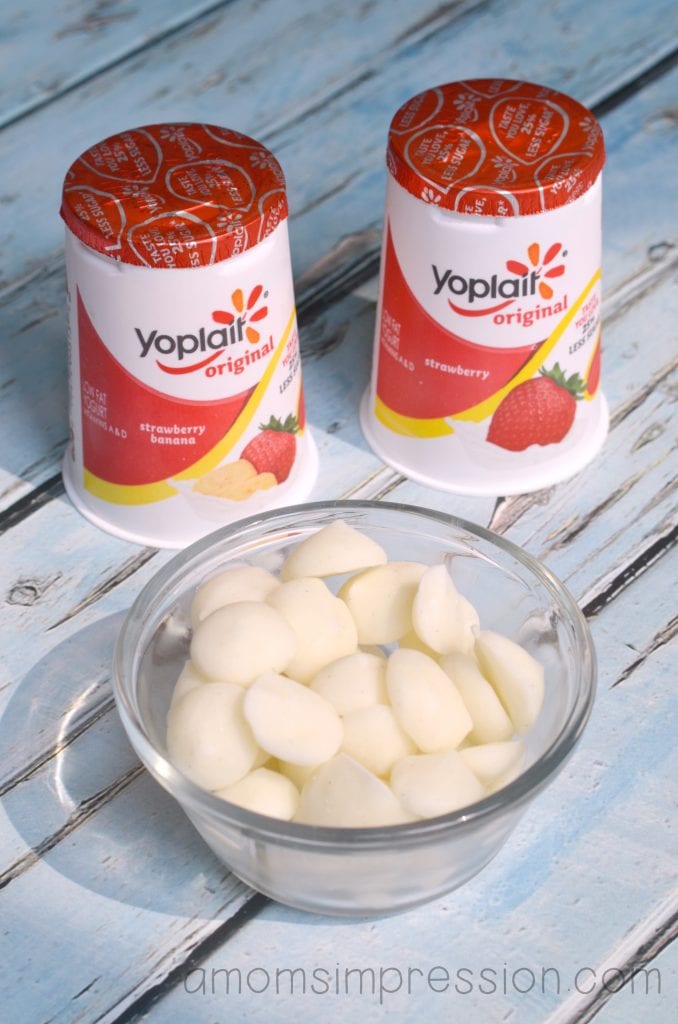 We like to enjoy a mid-day snack when Caroline wakes up from her nap.  Today,  I took them out and we tried them…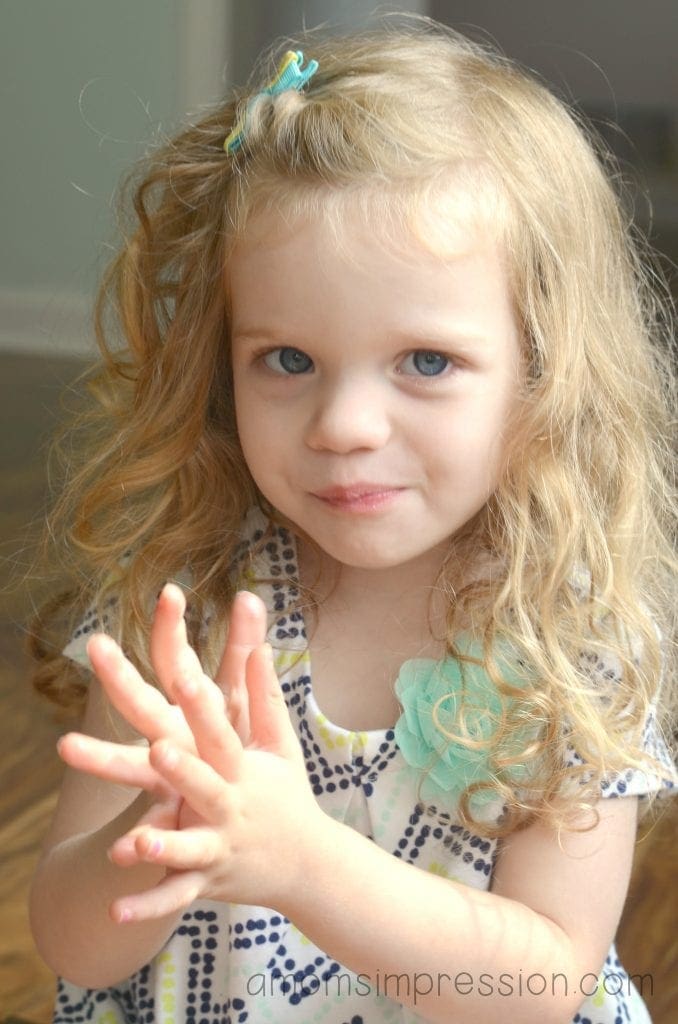 …My daughter loved them so much she clapped!  I can't make this stuff up, she actually clapped because they were so yummy!   As for my son, he ate one and said he liked it and then ran off.
Its a baby step in the right direction!
We love finding great snack ideas with our yogurt.  Come back in a few weeks for another yogurt recipe you and your family will enjoy.  In the meantime you can enjoy any Yoplait Original, Light, Greek, and Gogurt® available at Walmart.
This is a sponsored conversation written by me on behalf of Yoplait®. The opinions and text are all mine.