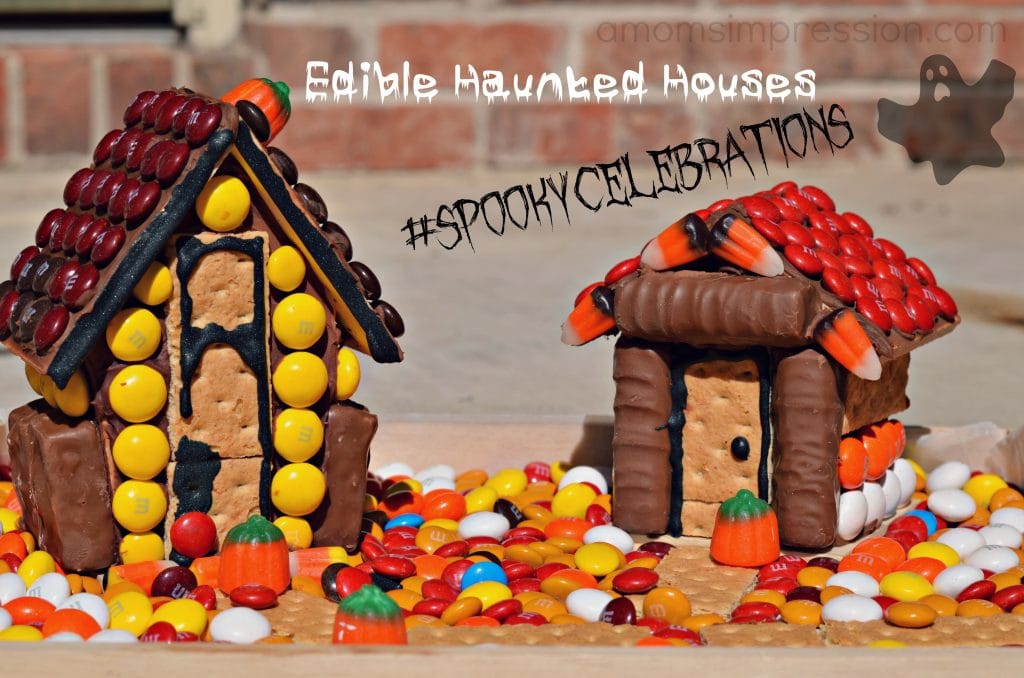 Halloween is a much anticipated event in our house.  We will be hosting our cousins this year for Trick-or-Treating and we couldn't be more excited.  Having small children, I didn't want our Halloween decorations to be too spooky.  There are fun and creative ways to incorporate ghosts and goblins without giving my children nightmares. I thought it would be fun to create our own edible haunted house craft using Mars chocolate as our inspiration all while drinking a fun "Batty Punch" made with Hawaiian Punch!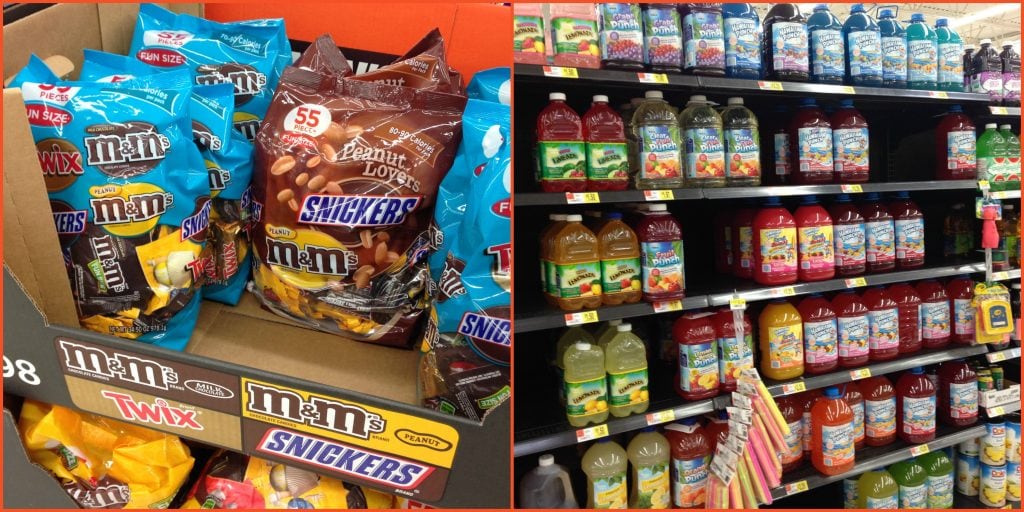 The first thing we had to do was to gather up all the supplies we would need to make our spooky houses.  My first attempt at a haunted house was made with gram crackers.  After it was a hugh mess, I realized that for this project (and the heavy candy bars we would be using) it would be beneficial to use a pre made birdhouse from a craft store.  These only cost a dollar and make for a very stable form for the house. (Yes, okay you got me.  These aren't entirely edible, but we were going to use them for decoration anyway so it didn't matter!)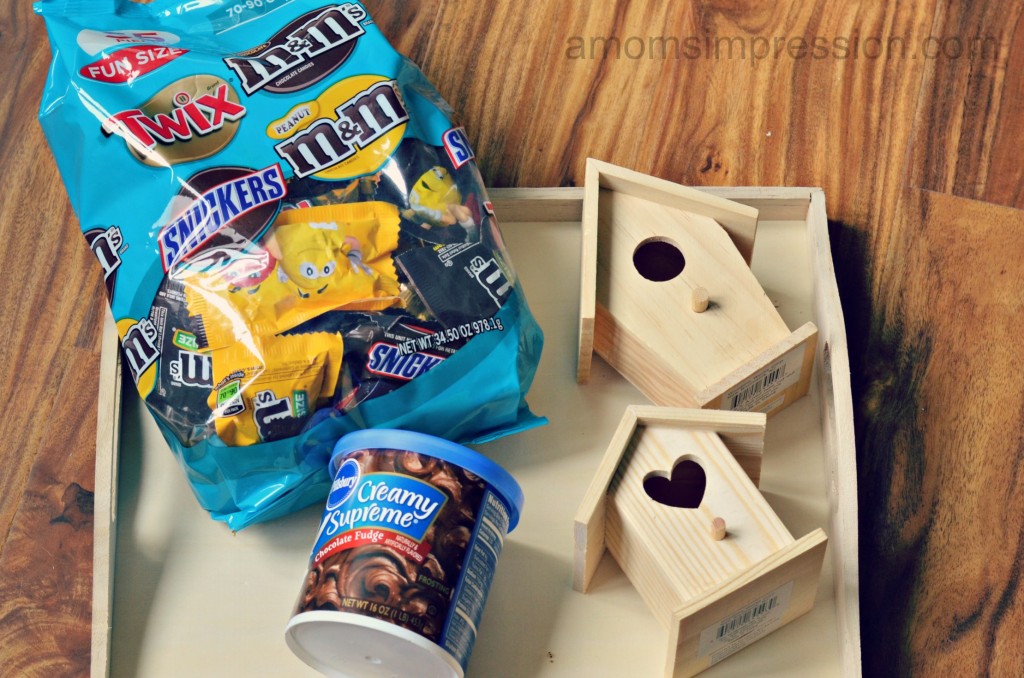 The first thing I did was to take out the small dowels on the front.  I broke apart a piece of gram cracker for a door and frosted it over the holes so that you couldn't see it anymore.  I then proceeded to "frost" one part of the house and decorate it using Twix, Mars, Snickers, M&M's and candy corn (I even used a pumpkin for a chimney).  I thought they turned out cute!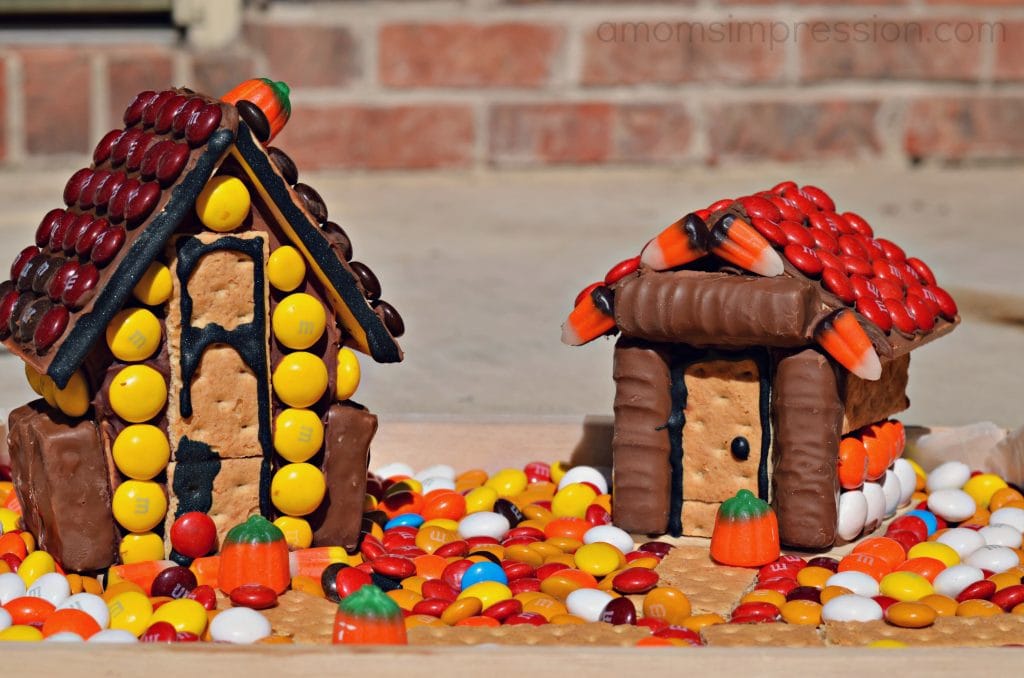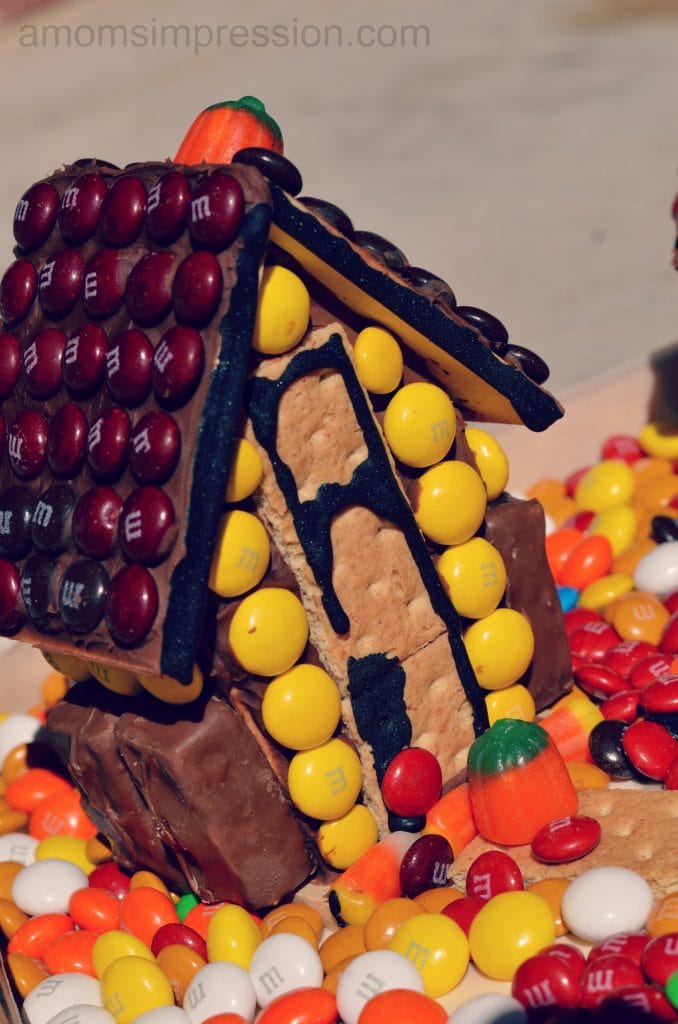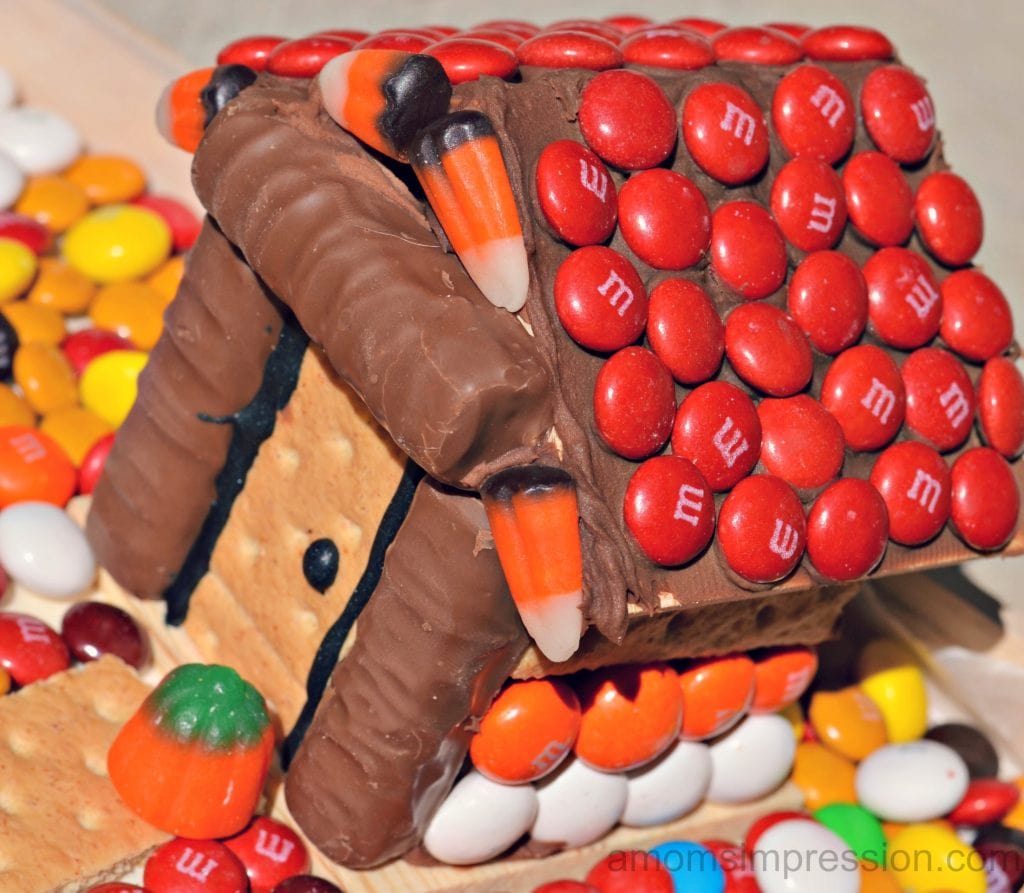 I bought an extra couple of bags of M&M's to sprinkle on the lawn to make the tray even more festive. I used gram crackers for a walkway to the houses.  It turned out to be a perfect centerpiece to our table for Halloween!
The fun didn't end there.  As a refreshment, I created some very simple Batty Punch.  I froze Hawaiian Punch in an ice cube tray in the shape of bats (I found one in the Wilton aisle at Walmart that worked very well).  After the punch was frozen into shape I filled up a Mason jar to the brim with the ice cubes and added 7Up.  As easy as that, I created Batty Punch, a kid-friendly Halloween Punch.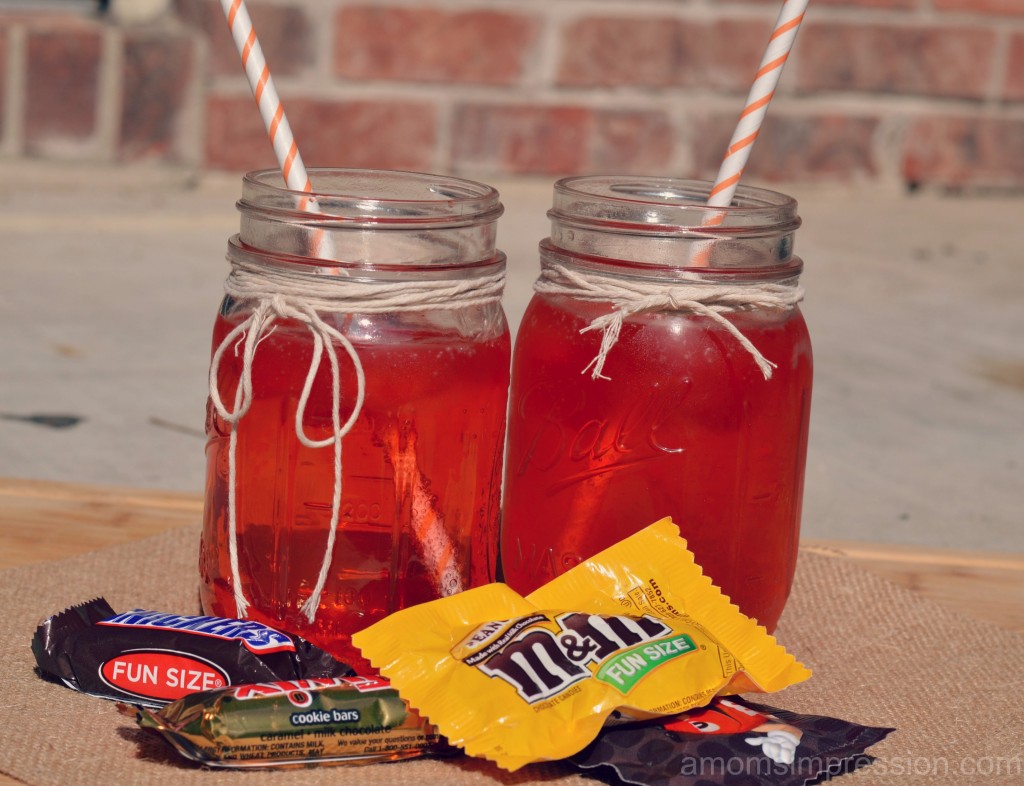 My son loved it!  At first he said it was spicy, but I think that is because I haven't let him drink soda pop before.  The carbonation kinda confused him.  After a few sips he told me that it was "Very Yummy!"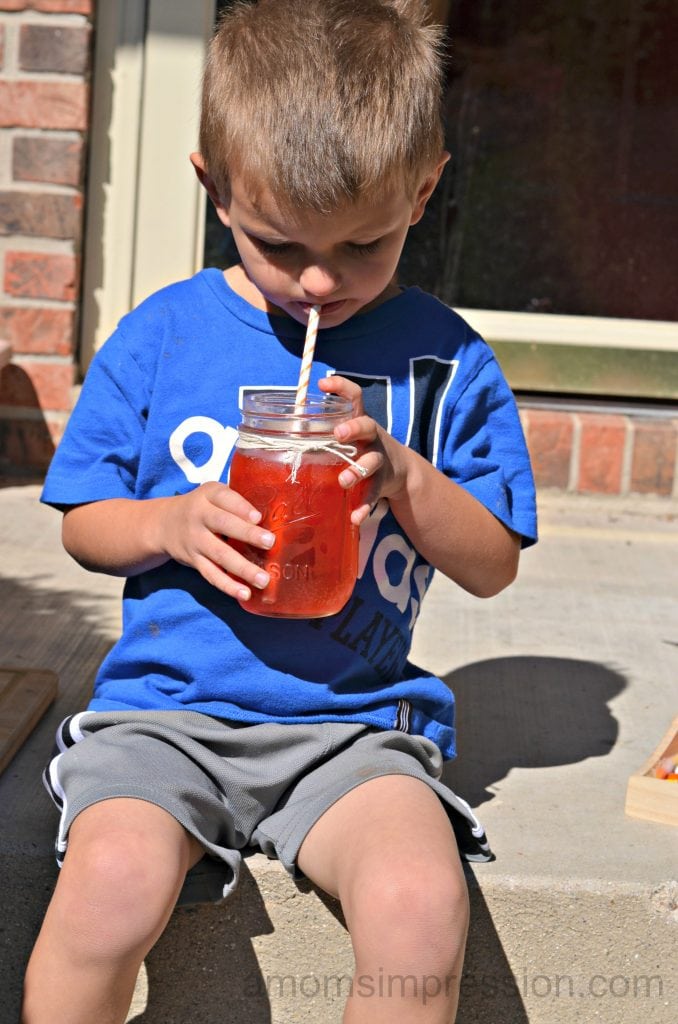 For more spooky ideas visit Mars' website where you can find even more edible fun for your family.  You can also save on your next Mars purchase by downloading a coupon for $1 your next 2 bags of candy!