This post is sponsored by BabbleBoxx.com.
School is back in session and our schedule is jam packed with tons of activities. Many days see my husband and I split up between the two kids to make sure everyone gets to their activities on time. On those days in particular dinner and snacks can get pretty interesting.
Therefore, I was really excited when BabbleBoxx sent me a collection of kid-friendly food options for my family to try out! This collection includes a great assortment of products that make dinner and snack time so much easier, perfect for these nights when we could use a little help.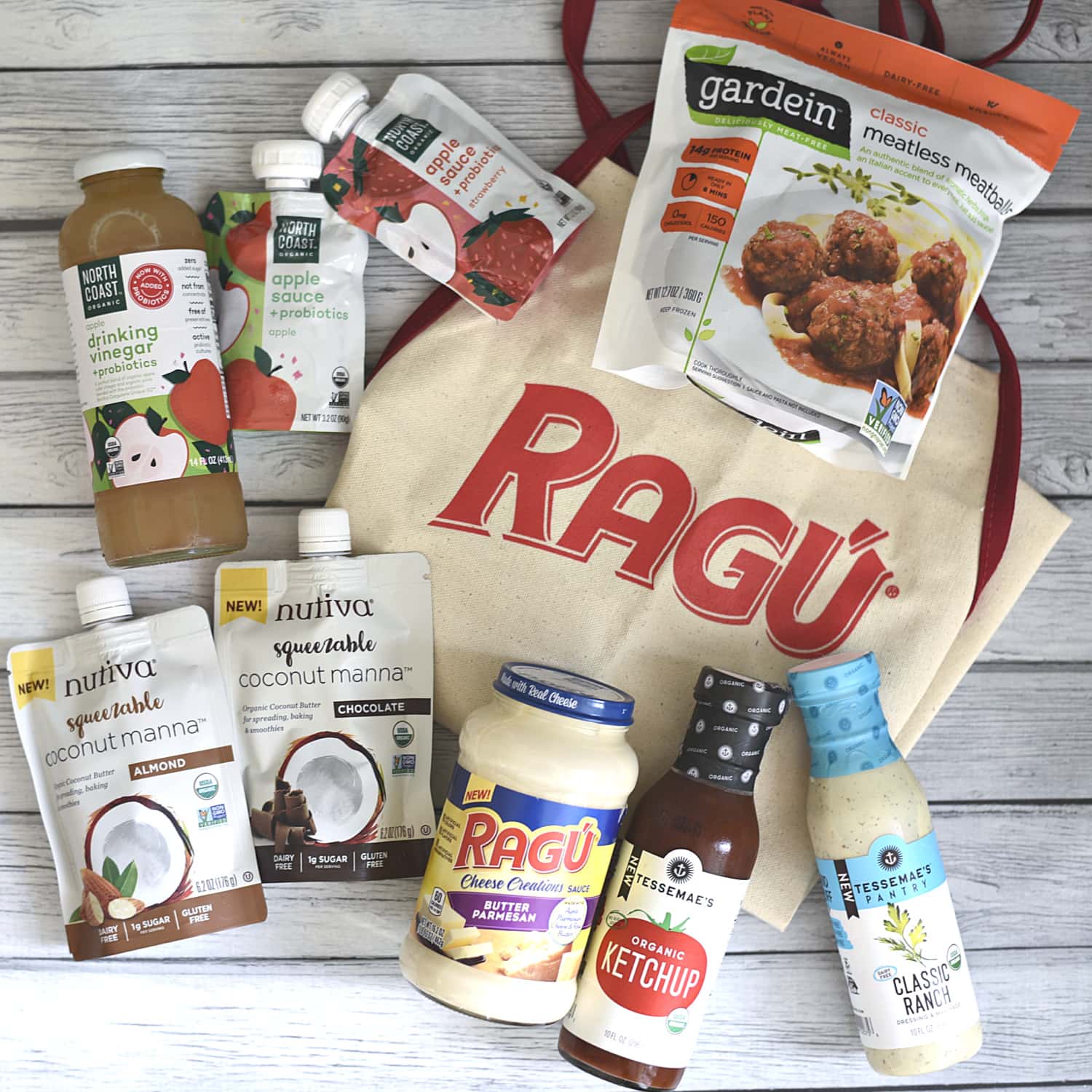 Kid-Friendly Food Options
Gardein Classic Meatless Meatballs
We have been very diligent in making sure our kiddos are getting enough protein every day even when I implemented Meatless Mondays into our house. Gardein Classic Meatless Meatballs are a great source of plant based protein. Gardein Meatless Meatballs, are  certified vegan, non gmo, dairy free and kosher. They have 14g of protein making them a great option for kids. What is even better is that they can be ready in as little as 8 minutes!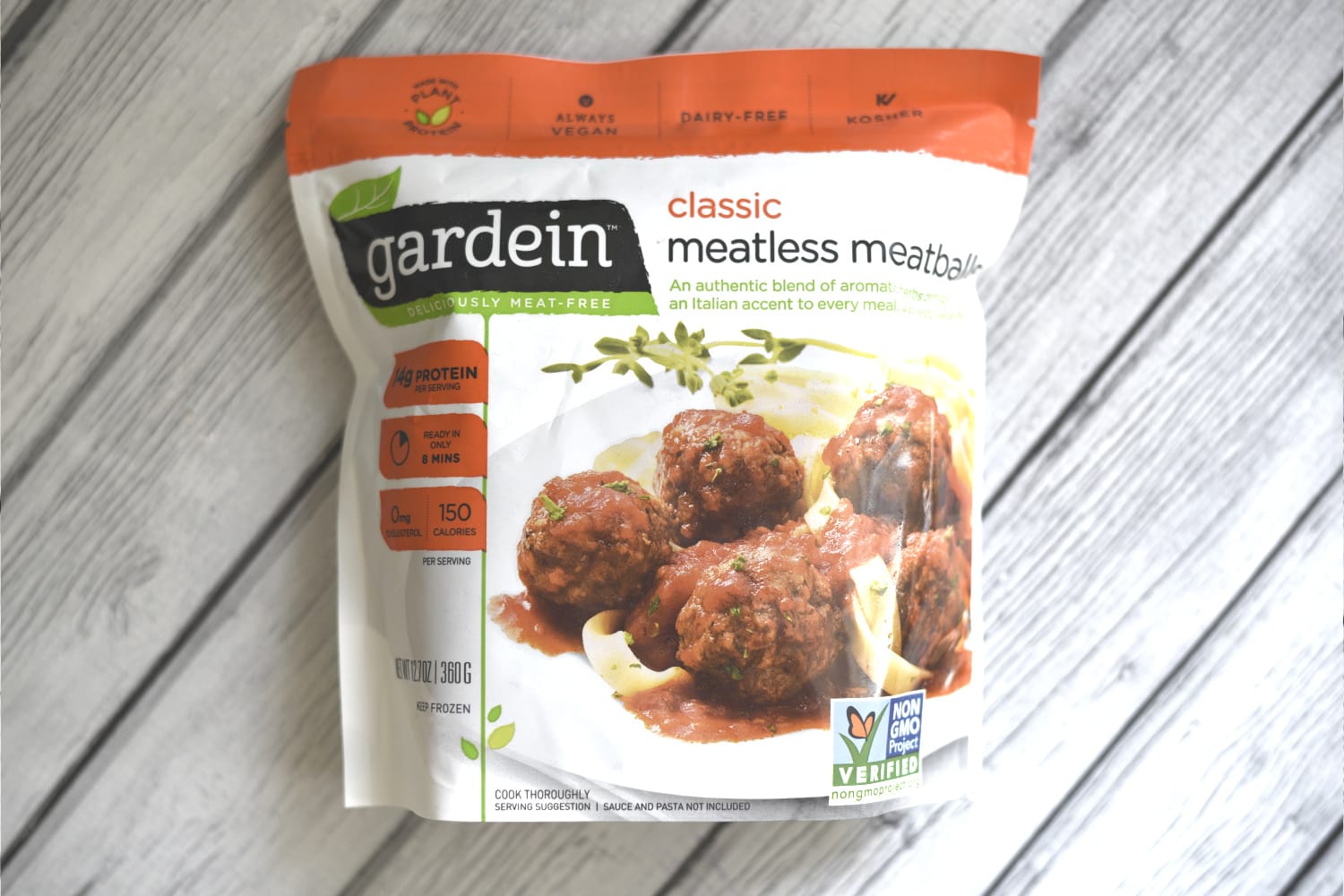 Gardien Classic Meatless Meatballs are free from:
Artificial colors & flavors
Preservatives
Cholesterol
Trans fats
PHOs
MSG
When you pair these meatless meatballs with a pasta sauce, you have a delicious dinner in minutes! Learn more here!
Nutiva Squeezable Organic Coconut Manna
My family has been on a smoothie kick recently. We are having a lot of fun creating different smoothie recipes for breakfast, or a quick snack on the go. Nutiva Squeezable Organic Coconut Manna has been a great ingredient to add to our smoothie recipes.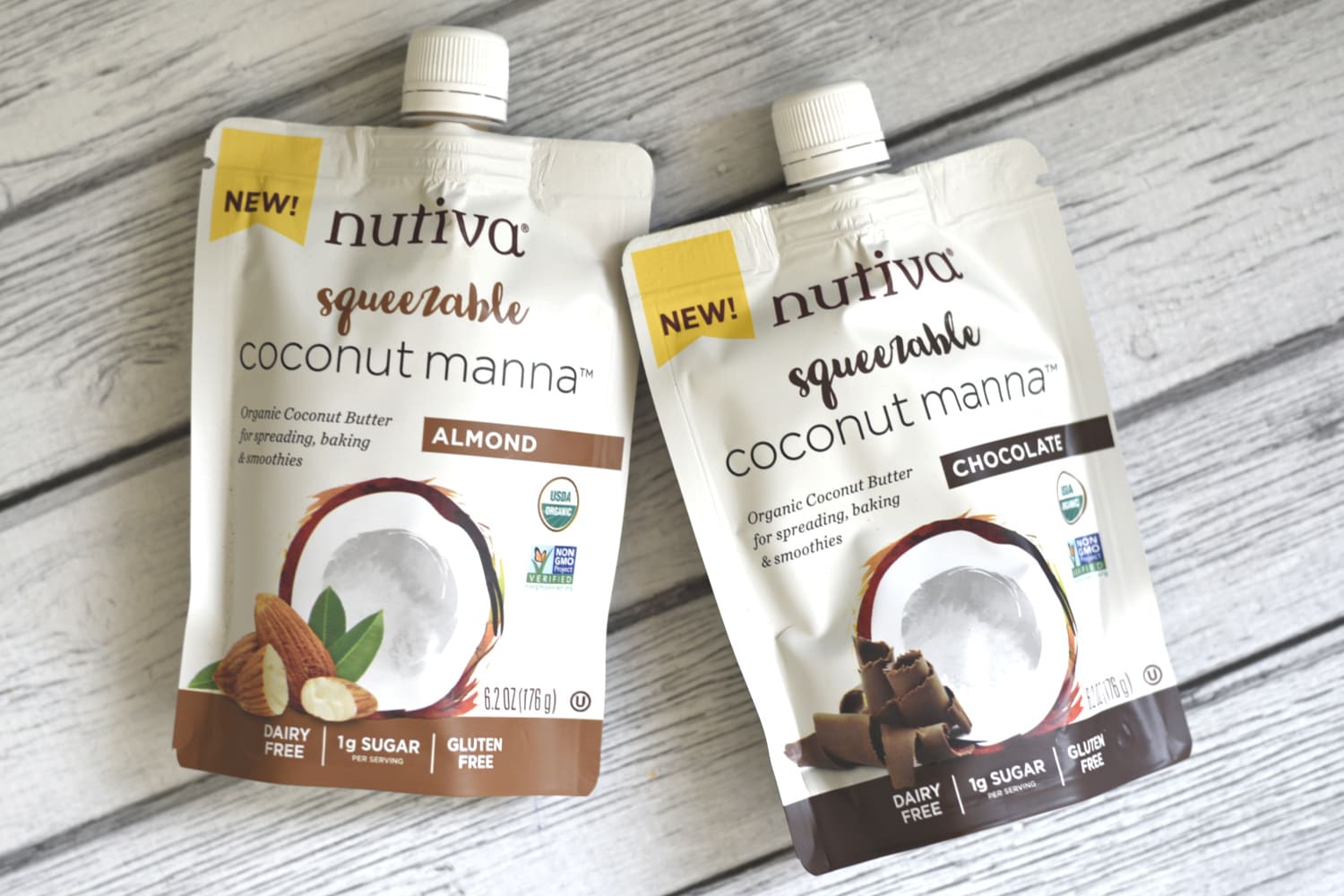 Nutiva Squeezable Organic Coconut Manna is a delicious coconut butter spread make from organic pureed coconuts.You would use it as an alternative to peanut butter or almond butter. There is only 1g of sugar in each serving so it is a great addition to oatmeal, fruit or even your morning toast!
We have tried both the almond and the chocolate flavors, but there is also a coconut flavor as well that we can't wait to get our hands on and they are all gluten and dairy free!
I am really excited for you to try this product and right now they gave us a great code to get a sweet discount! Use code "SQUEEZE25!" for 25% off all Organic Coconut Manna Flavors. Offer valid 8/13/19-11/13/19; cannot be combined with other offers, limit one use per customer.
Probiotic Apple Sauce Pouches and Apple Drinking Vinegar from North Coast Organic
As a parent with kids with gut issues, I know how important probiotics can be for a child. They help balance the friendly bacteria in your gut and help treat digestive issues. For adults there is an added bonus, probiotics may also help with losing weight!
North Coast Organic apple sauce pouches contain carefully selected probiotics that take care of your gut and good bacteria. These convenient pouches are tasty and can be thrown into lunch boxes or easily grabbed for an on-the-go snack. We love these!
I really dislike apple cider vinegar. I hate the smell and the thought of drinking it makes me cringe, but did you know that it is recommended that you get a daily dose of 2 Tbsp. Apple Cider Vinegar?  The Apple Drinking Vinegar from North Coast Organic is conveniently mixed with the perfect blend of Apple Juice and water, making it a lot more tasty! I love that they didn't add any sugar or preservatives and that the juices are never from concentrates. This is a great option to ensure you are getting your daily dose!
Right now, until December 31, 2019,  you can save $1 on any North Coast Organic product by downloading this coupon!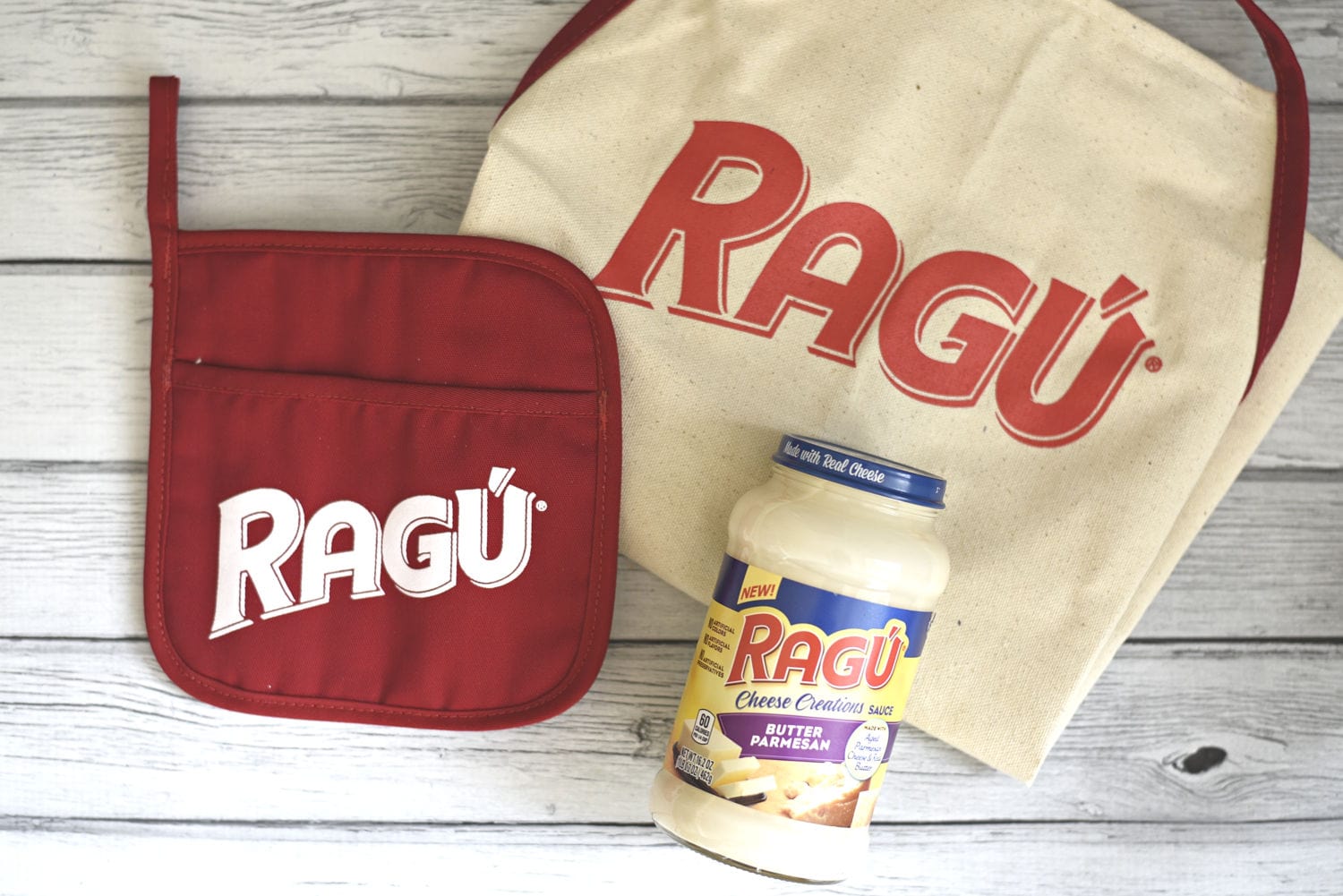 New Butter Parmesan Sauce from RAGÚ®
Talk about your quick and easy meals, the New RAGÚ® Butter Parmesan Sauce is perfect when you need something in a pinch. This sauce is made with Aged Parmesan Cheese and Real Butter and will be a hit with even the pickiest of eaters! Everyone in the entire family loved this sauce.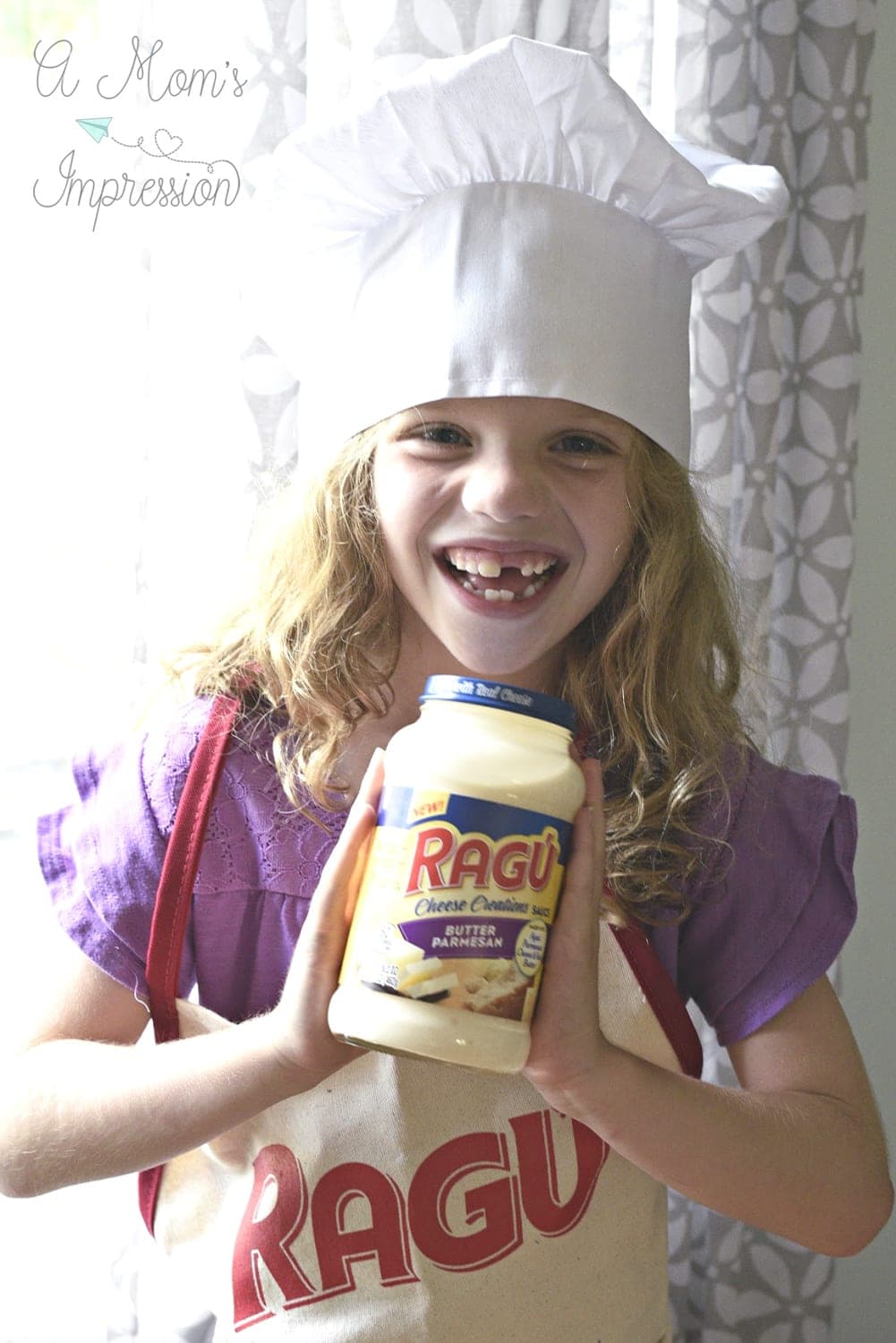 This butter parmesan sauce makes amazing kid-friendly recipes like this Real Deal 3-Minutes Mac Recipe! If your kids love homemade Mac & Cheese they will love this quick and easy recipe.
Do you need a new kitchen? Enter the RAGÚ Dream Kitchen Giveaway for a chance to win a $20,000 Dream Kitchen Makeover or a kitchen stand mixer or other prizes! Go to ragu.com/sweepstakes for more information and to enter before September 22, 2019.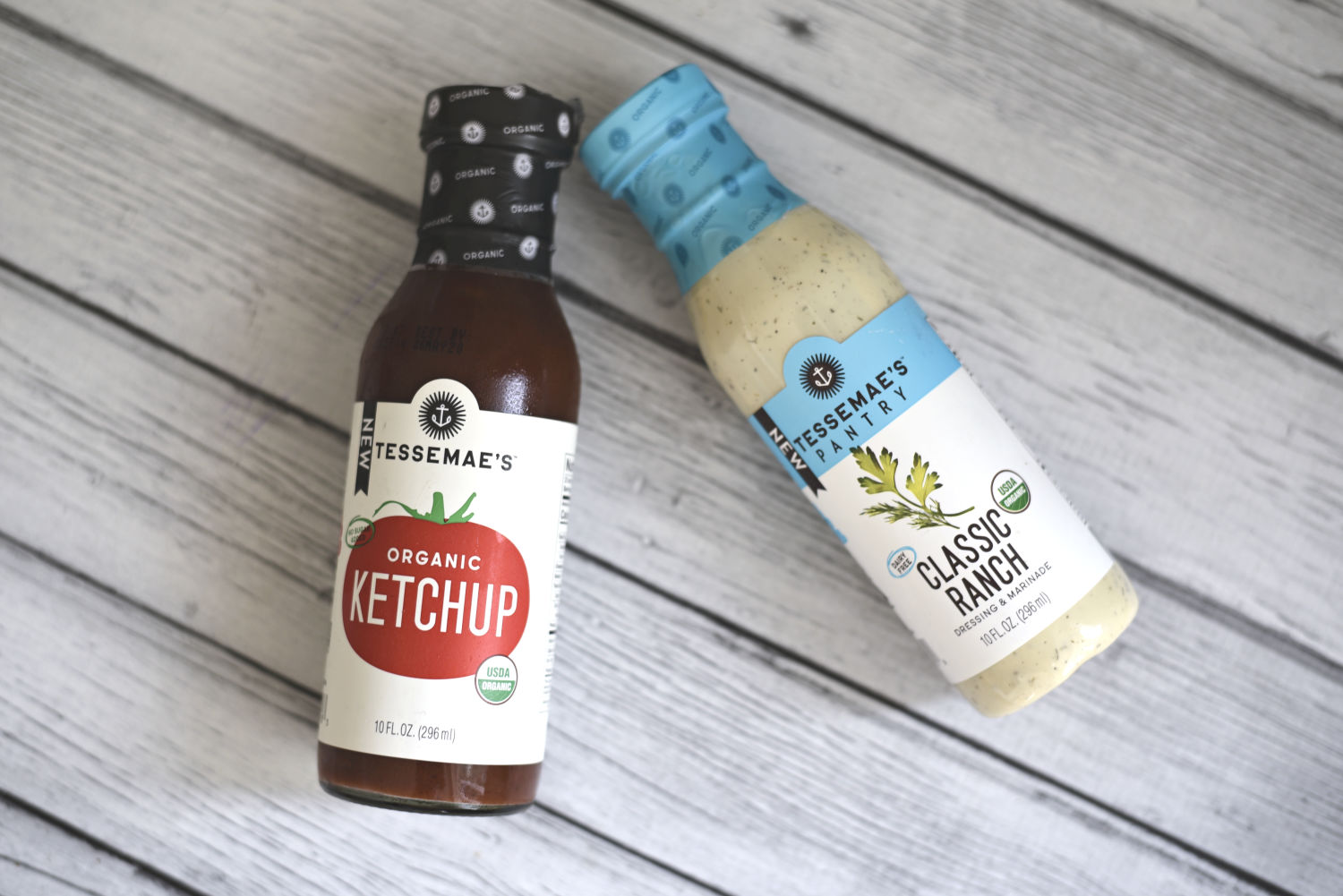 Tessemae's Pantry Classic Ranch and Ketchup

We have been a fan of Tessemae's products for a very long time. We went through a time in our lives where we tried to cut out as much sugar from our diet as possible. That was when we were introduced to Tessemae's. If your family is looking for products that are USDA Certified Organic, Whole30 Approved, Keto Approved, Dairy Free, Gluten Free, Non-GMO, and with No Sugar Added than you need to check out Tessemae's Pantry Classic Ranch and Ketchup.
Tessemae's Pantry Classic Ranch is thick and creamy and has that classic ranch taste that we all love. You can use this sauce on everything from carrot sticks to pizza to chicken wings and on top of your favorite salad. This is a ranch dressing that you can feel good about serving to your family!
Tessemae's Ketchup is a condiment made with premium, organic tomato paste and naturally sweetened with organic dates and white balsamic vinegar. Do you know how hard it is to find a ketchup without sugar? This has the iconic taste that kids want without all the stuff you don't want them to have. It tastes great to both our kids as well as to us, and we are very picky when it comes to our sauces!
I am so excited to have all of these products on our pantry shelf. All of these kid-friendly foods have been wonderful to have on hand during this busy time of our lives. I can feel great as a mom giving these products to my family without having to sacrifice flavor!