By now we all know of my slight addiction to caffeine.  If I could be completely honest, I am not sure if I could make it through the day without my cup of coffee.  My family doesn't share this need for caffeine, so I find myself being the only one needing a cup of coffee in the morning.  I used to brew half a pot of coffee for myself, but I ended up drinking way to much coffee.  No one needs to drink what I was drinking.   I have tried a few different single serve coffee machines in the past few years, but they all haven't made the cut.  Either I couldn't find the coffee pods, or the machines only lasted a year before they would break.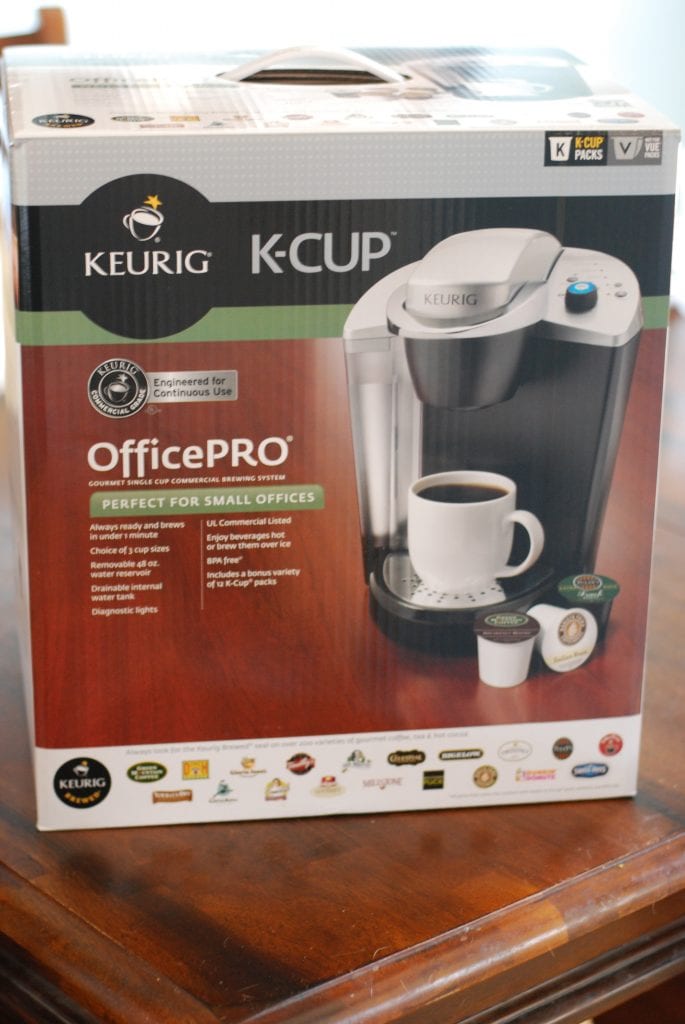 For the past month, I have been using the Keurig® OfficePRO® Single-Cup Commercial Coffee Brewer from Staples.  I am very impressed with this brewer. The machine is sturdy and built well.  I had a problem with my last single cup brewer's pump going out, and I can tell that this commercial grade brewer has a much better pump.  The controls are much more user friendly than the Keurif Platinum Brewer, and I find it much simpler and easier to get my single cup of coffee in the morning.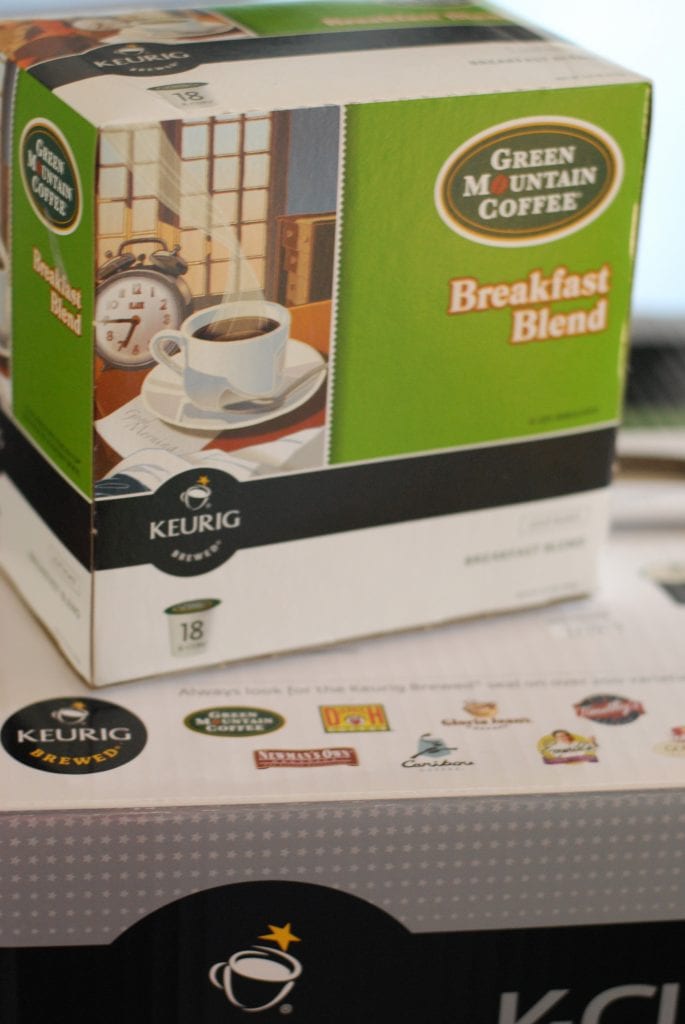 I made a short video to show you how simple it is to use the Keurig® OfficePRO® Single-Cup Commercial Coffee Brewer:
This Keurig offers three different cup sizes to choose from. With a touch of a button, you can select a 6oz, 8oz or 10oz cup of coffee. I remove the drip tray and fill up my large travel mug with ease.  I use one 6oz and one 8oz cup to fill it up. The large 48 ounce water reservoir is a great size so I don't have to fill it up every day.  It is also very easy to remove to clean and fill. This Keurig will heat up quickly and will also turn off automatically in 2 hours if you are no longer using it.  I can see why it would be perfect for a small office.
The Keurig OfficePro brewer comes with a 12 pack assortment of assorted Keurig coffee pods.
The Keurig OfficePRO Single-Cup Commercial Coffee Brewer from Staples is $129.99. Be sure to check them out along with the large assortment of k-cups that they have available.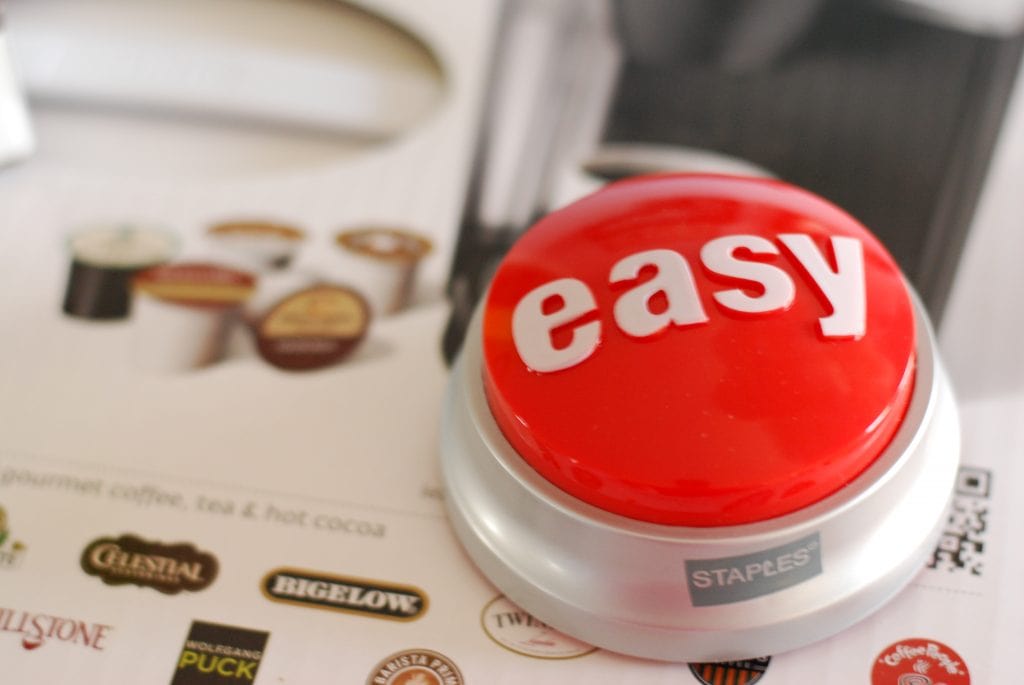 Staples makes it easy for small businesses to save on office essentials.  From small appliances to office supplies, Staples has it all.  It really is that easy!