I never thought I'd actually witness my husband dancing. But he and my daughter just started playing the fun new game, Just Dance 2020 and it's turned him into a dance fanatic! Full of fun for the whole family, this popular game is back with new tracks and exciting surprises!
This post and review is in partnership with Ubisoft.
As long as I've known my husband, he has been one of those "you will never get me on the dance floor' type of guys. You know the ones? The ones that are content to sit at the table throughout the whole wedding reception no matter WHAT song comes on? Yep, that's him.
Imagine my surprise when on vacation he and my daughter played a video game called Just Dance and they were dancing it up for everyone to see. It was such a great time!
Just Dance 2020
Recently, we got a copy of the updated version of that video game, Just Dance 2020. You may have heard of Just Dance, it's only the most popular music video game franchise of all time. It has sold a whopping 67 million units and now it is back and better than ever.
Just Dance 2020 has 40 new tracks, more engaging universes and fun surprises to discover. Some of the hot tracks in Dance 2020 include:
"High Hopes" – Panic! At The Disco
"Kill This Love" – BLACKPINK
"Rain Over Me" – Pitbull Ft. Marc Anthony
"God Is a Woman" – Ariana Grande
And many more!
And you can dance the night away with over 500 songs in the Just Dance Unlimited subscription streaming service. And great news, a free one-month subscription is included in with every copy of Just Dance 2020.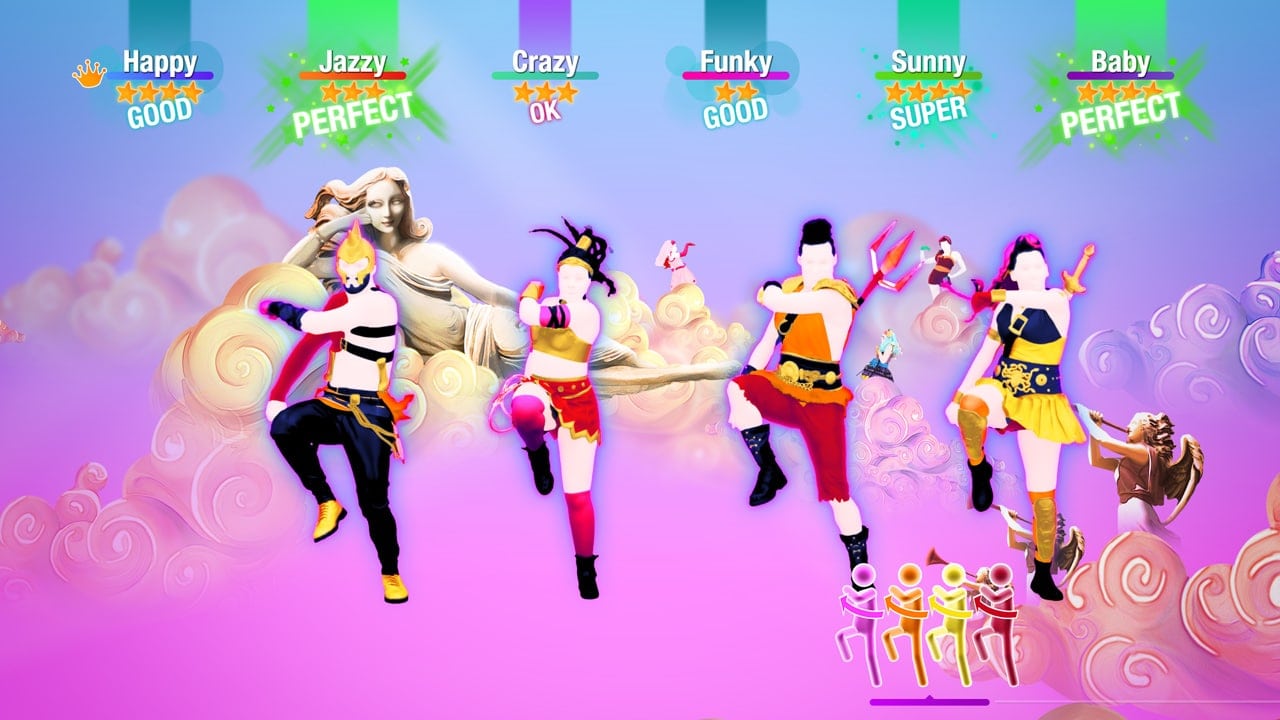 I Never Thought I'd See My Husband Dance!
But, back to my husband. I've never even really seen this guy dance in the 20 years that I've known him. But, pair him up with our 7-year-old daughter and turn on some Ariana Grande, and they have a BLAST dancing together. It's such a great game because it can entertain both a 43-year-old guy and a 2nd grade girl at the same time. I love watching them play together. It fills this mom's heart with joy! And, he says it's a great workout too!
I can see this game being a hit at a birthday party or a sleepover. We have been enjoying it and think that it is a great game choice for families and those with school aged kids!
Just Dance 2020-In Stores Now!
If you are looking for fun that the whole family can enjoy, check out the fresh new Just Dance 2020. It rated E for Everyone and is available for Nintendo Switch, Nintendo Wii, Playstation 4, Xbox One and Google Stadia. It is available in stores now!