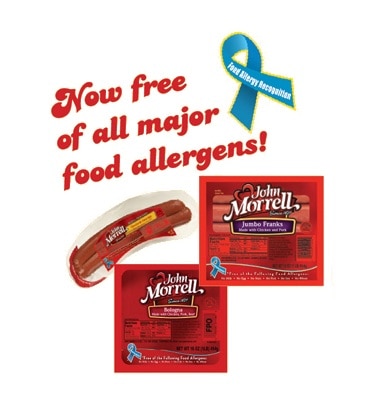 It seems like everywhere you turn these days there are people with food allergies.  We know that TJ has food allergies we are just waiting to figure out to what. In the meantime, John Morrell has just introduced allergen-free products that don't contain ingredients that may trigger allergies such as milk, fish, soy, egg, nuts, and wheat. They are also gluten-free and free of MSG!
John Morrell
About John Morrell
Since 1827, John Morrell www.johnmorrell.com has provided consumers with high quality meats that satisfy both the nutritional and taste preferences of its customers. The company uses only the highest quality and freshest ingredients in its products, and maintains complete control over its entire production process, including its own supply sources. John Morrell offers more than 3,000 quality products, including fresh pork, bacon, boneless and bone-in hams, sausage specialties, hot dogs, lunchmeats and cooked beef items.
John Morrell  Gluten Free Hot Dogs
What I love about these products from John Morrell is that you can have a cookout for friends and family using the allergen-free hot dogs and sausages and there is no need to worry if your guests have allergies or not.  TJ is getting to the point of eating a bit of what my husband and I eat so I am also more willing for him to try John Morrell Allergen-Free Products than another brand that contains the allergy triggering ingredients.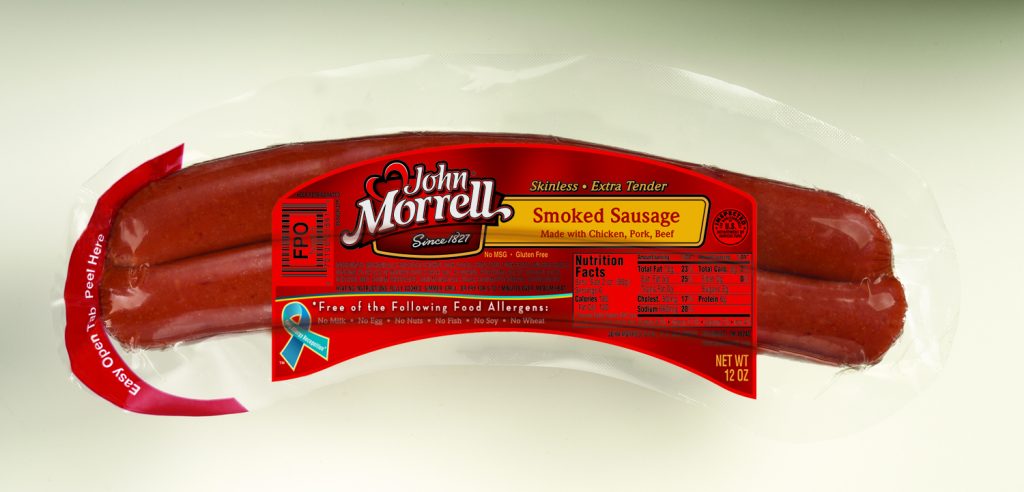 We had the chance to try the Allergen-Free Smoked Sausage and I was pleasantly surprised at how good it tasted.  It was just as good as a normal smoked sausage.  There is so much that you can do with this product. We love chicken and sausage Jambalaya and the sausage was a fantastic addition to the dish.  If you are looking for more recipes you can find them at JohnMorrell.com.
Deal Alert:
You can visit John Morrell's Facebook page to download a coupon for $1.00 off your next John Morrell purchase!
Buy It:
You can purchase John Morrell's Allergern-Free Products at Kroger, Marsh and other grocery stores nationwide!
For a fun hotdog recipe be sure to check out our Jalapeno Pretzel Dogs!
I wrote this review while participating in a blog campaign by Mom Central on behalf of John Morrell and received a free coupon for John Morrell products to facilitate my candid review. Mom Central also sent me a gift card to thank me for taking the time to participate.