Thank you UBTECH for sponsoring this post. JIMU Robots are a fun way to bring robotics into kid's day to day and make the perfect gift you can feel good about gifting to the children in your lives this holiday season!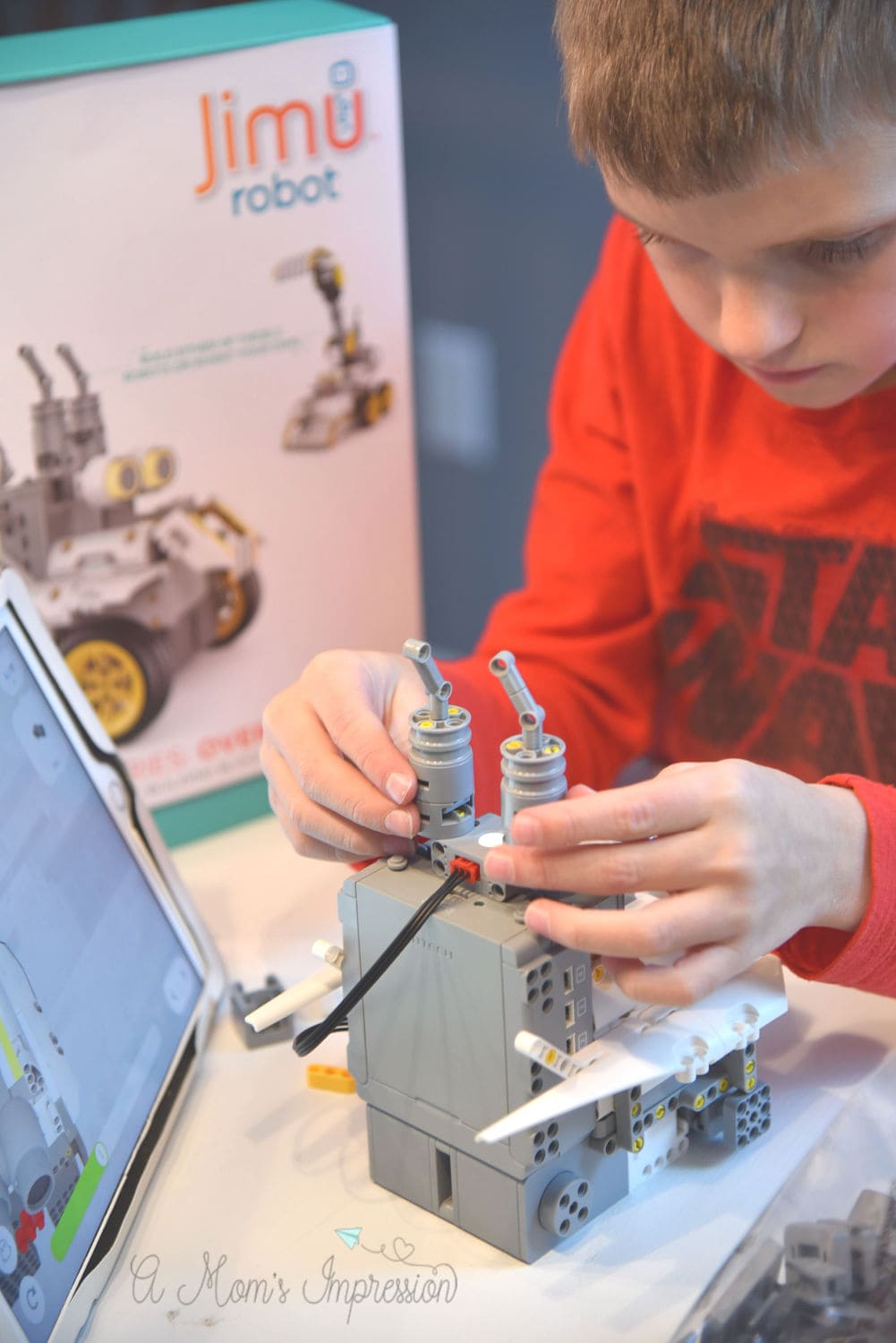 Finding The Right Christmas Gift Is Getting Harder and Harder
I have the same anxiety every year as I shop for Christmas gifts for my kids. I am tired of buying my kids toys for Christmas that are basically just cheap plastic to be dealt with in a couple of weeks.  My child will see something on a commercial and that is all they want for Christmas.  So I'll buy it for them.  It is fun to watch them unwrap it, but it really only does one or two things. They play with it for about 20 minutes and leave it in the corner of the game room until I throw it or give it away.  All of the waste really frustrates me.
So, I have been on the lookout for a present that my children can experience, engage and play within an interactive way that won't get stale.  I'd like to find something that we can all do as a family and that can grow with them for years to come.
JIMU Robots
I have been very lucky to have the opportunity to introduce my children to JIMU robots.  I think this could be the answer to a lot of parent's Holiday woes.  JIMU is a fun and exciting robot that your child can interact and grow with.  JIMU is based on three steps: build, code and play.  Each step is a challenge and an adventure in its own way and it promotes fun, learning, and imagination.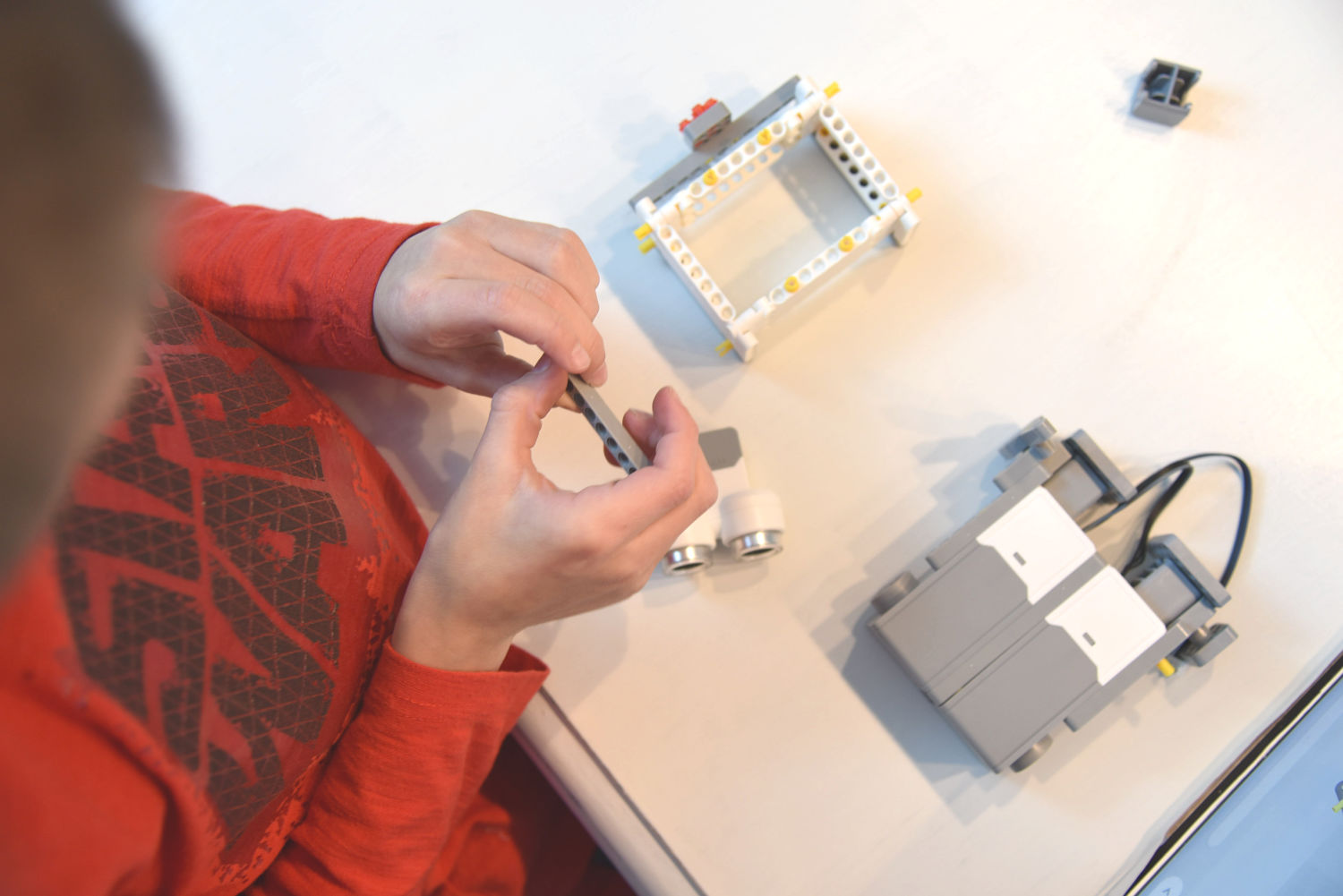 Available in several different versions for any child's (age 8+) imagination and interests, JIMU is a fantastic way to introduce STEM education into your child's play.  Let's face it, the world is getting more and more dependent on technology.  Our children are probably going to be doing jobs that don't even exist yet.  How do we prepare them for this?  I think that the best way is to let them use their hands, their minds and their imaginations to problem solve and to build.  JIMU is a great opportunity to do this while having tons of fun as well.
Build, Code, Play: How Does JIMU Work?
The first step in getting your JIMU Robot is to build it.  Using very easy-to-follow 3D directions on the free app, you can build your robot in no time.  I was able to download the app very quickly onto our table and it looked great.  It was very intuitive and we were building our robot in about 30 seconds.  The instructions are fantastic, with actual 3D animation showing you exactly how and where each piece goes on the robot.  This is great because there are A LOT of pieces.  There are different builds for different skill levels from beginner to JIMU master.  Depending on your child's age, skill level, and parental involvement, the total build time is around 1 hour.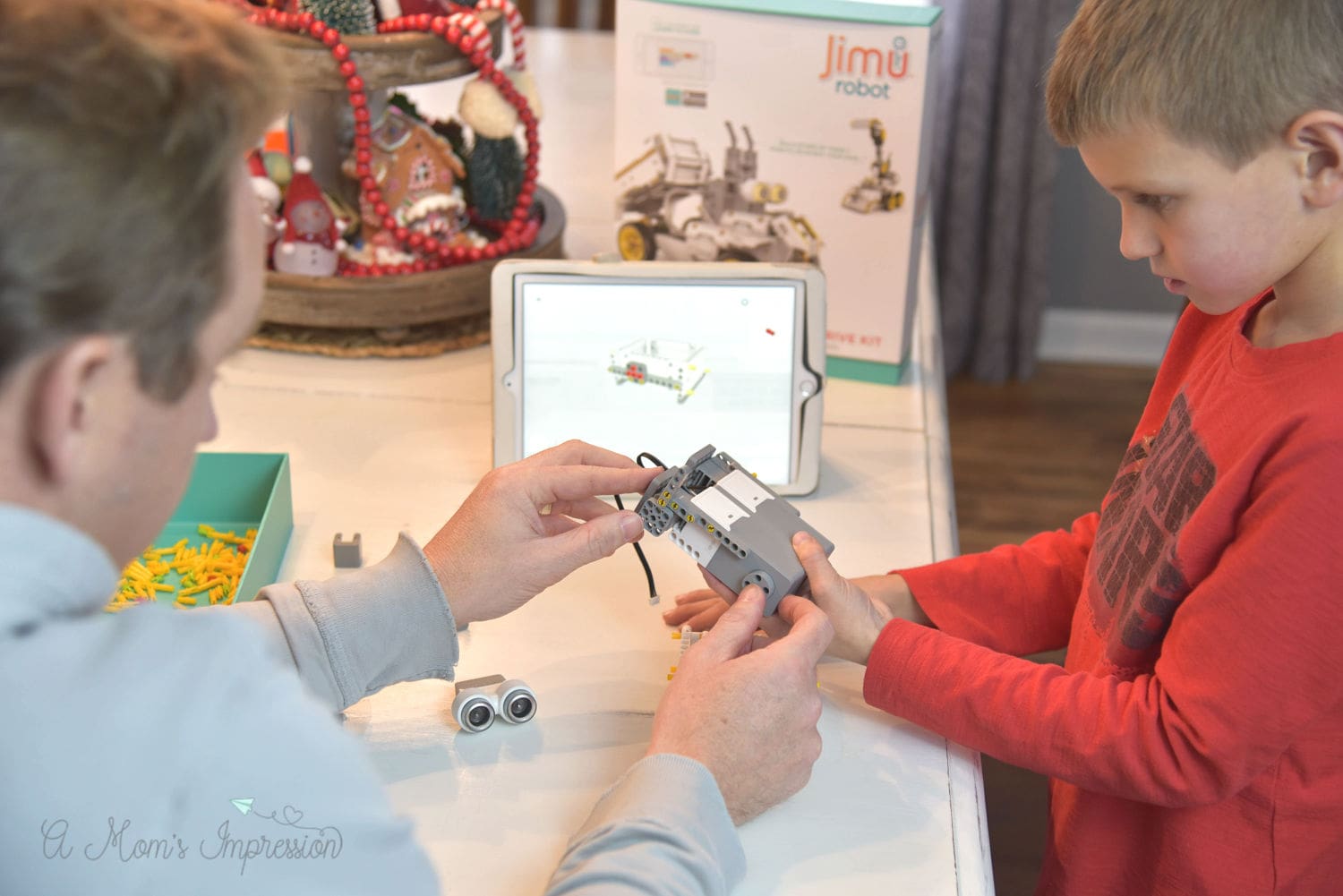 My son LOVES to build things and, about 20 minutes into it, he was already asking for another robot for Christmas.
Once you have built your robot, you start your coding.  Once again, JIMU does a great job walking through the coding process on the free app.  This is the part I was most excited about.  My son wanted to get into the Robotics Club at his school this year but was denied because he didn't have enough coding experience.  JIMU is providing him the firm groundwork to understand how coding works and the complexity of it grows with him as his skills evolve.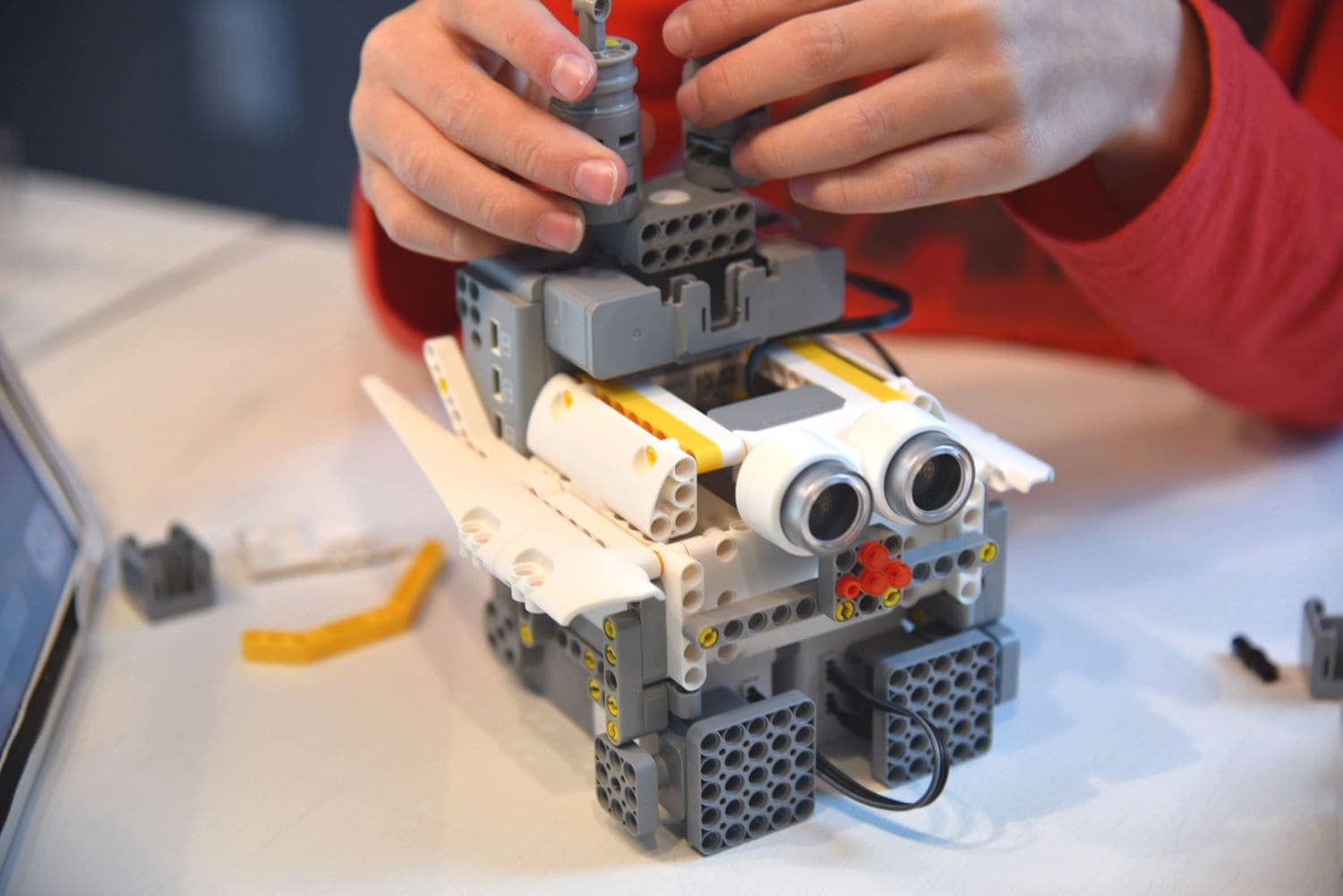 After the coding is complete, this is where the real fun begins.  Your child will be in control of every aspect of their robots.  Every move, every grab, and every twist.  But the really cool feature is that your child can then improvise with the build of their robot.  My son loves to follow instructions and using a specific process and get the desired result.  But what he REALLY loves to do is take it apart and use his imagination to build his own version of something.  He loves the trial and error process of that.  JIMU is great for this.  It encourages him to think outside the box, problem solve and try new things.

Great For Individual Play or Family Time
I know that JIMU can certainly keep my son busy by himself for hours.  But this is also something fun that we can do as a family.  The holidays are great times to spend together with a puzzle or game.  But, for a change of pace, building a JIMU robot together would be a fun way to for us all to bond.  His 6-year-old sister would love to be a part of this!

The Perfect Christmas Gift
I really believe this is a perfect Christmas gift for any child, boy or girl, above the age of 8.  When you can mix in fun, family, and education altogether, how can you top that?  Be sure to check them out at Target.  Let JIMU be a part of your family this holiday season
I was selected for this opportunity as a member of CLEVER and the content and opinions expressed here are all my own.