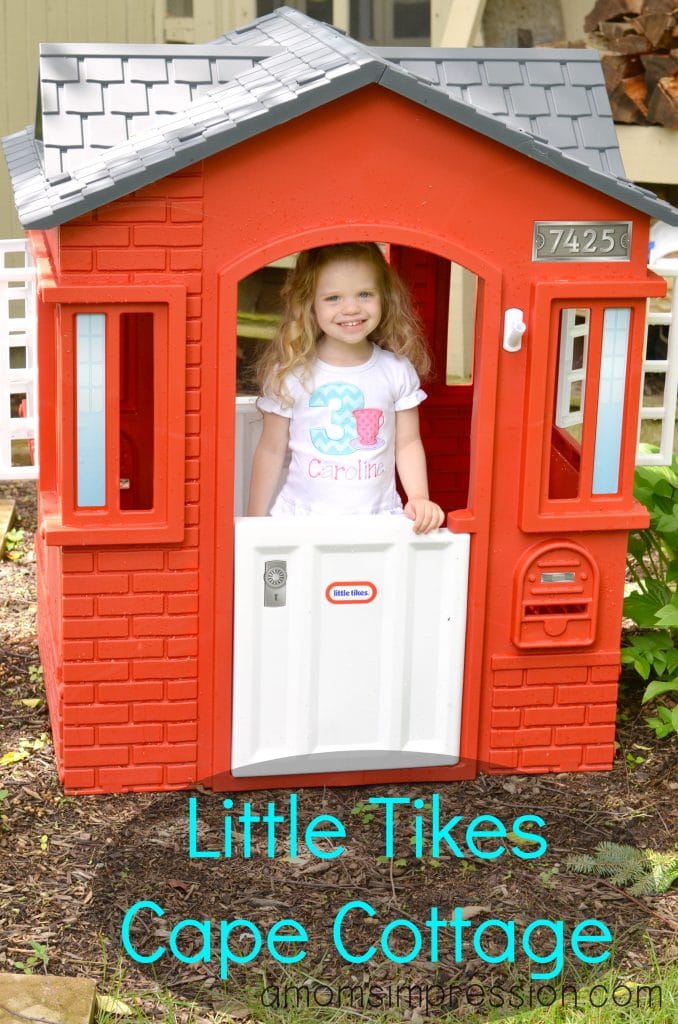 It has been raining almost every day for the past 2 weeks.  Outdoor time has been limited but when we can get out, we love having fun. Caroline has been asking to set up her new playhouse ever since it arrived from Little Tikes a few weeks ago.  Luckily the rain stayed away long enough to set it up!
I LOVE Little Tikes.  They make quality outdoor toys that my kids and I have enjoyed for years.  Most everything that I have from Little Tikes has been easy to put together and has offered hours of enjoyment for our little ones.  Last year we got the Anchors Away Pirate Ship & Cook 'n Play Outdoor BBQ and we are still enjoying them both!   This year Caroline asked for a play house and this adorable red Cape Cottage was just the perfect addition to our back yard.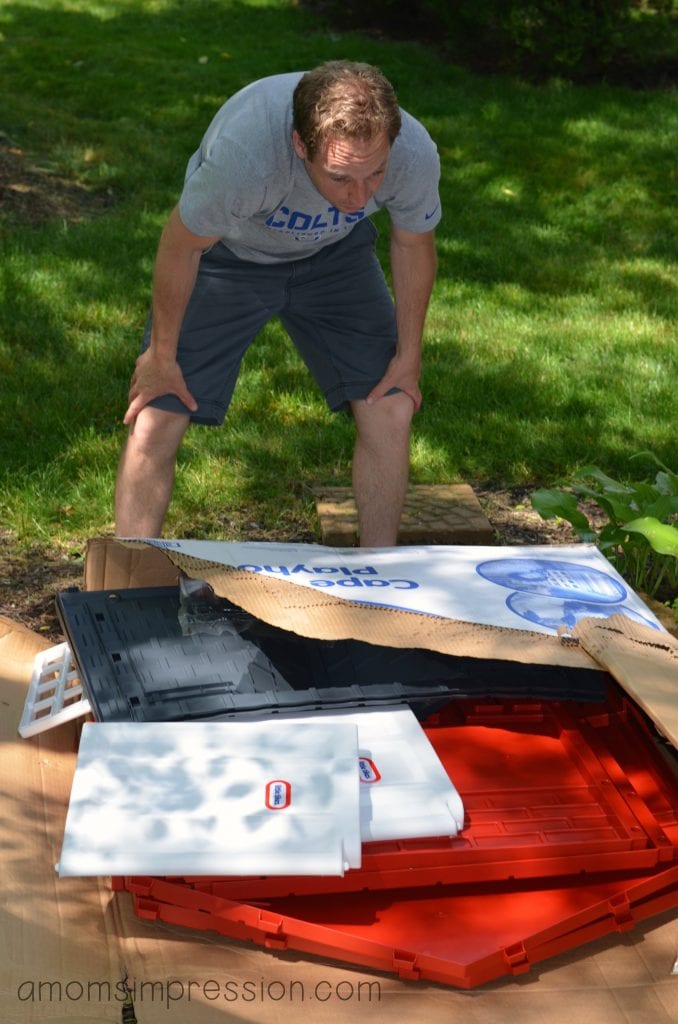 First came the set up.  My husband had a lot of little helpers so it didn't take that long at all to put together.  The walls come in big pieces so it was just about assembling the walls, adding the doors and shutters and then finally the roof.  The finishing touches were the stickers and it was put together in less than 20 minutes.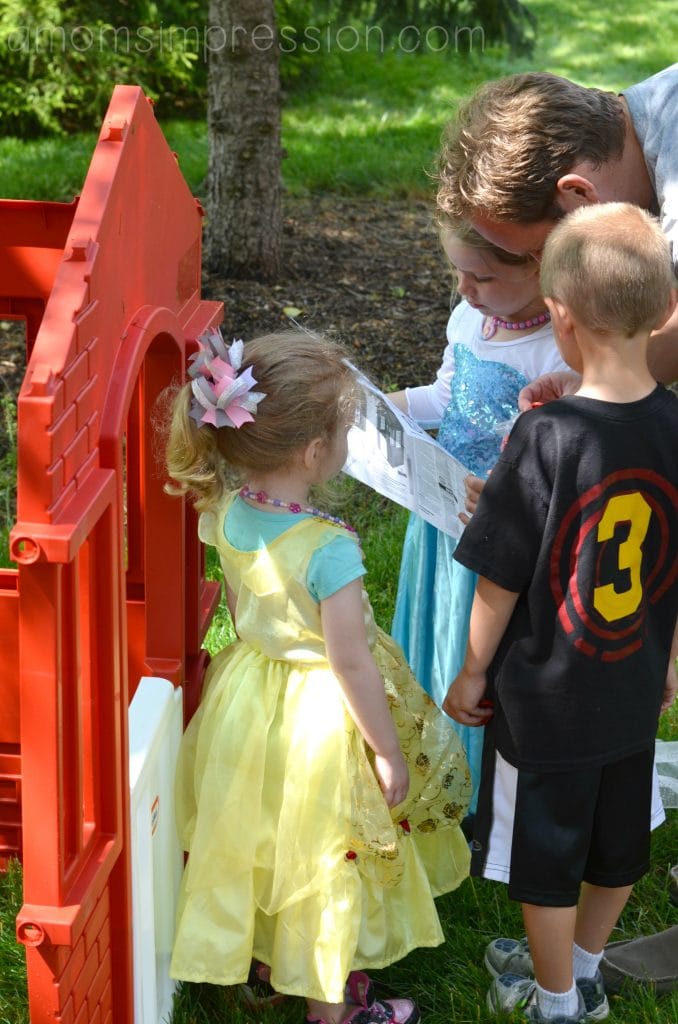 As you can tell, my daughter loves to dress up in her princess outfits and pretend play.  Currently she is Snow White in her cottage taking care of her Dwarf friends!  I have been invited for tea parties in her cottage at least a dozen times and I often oblige.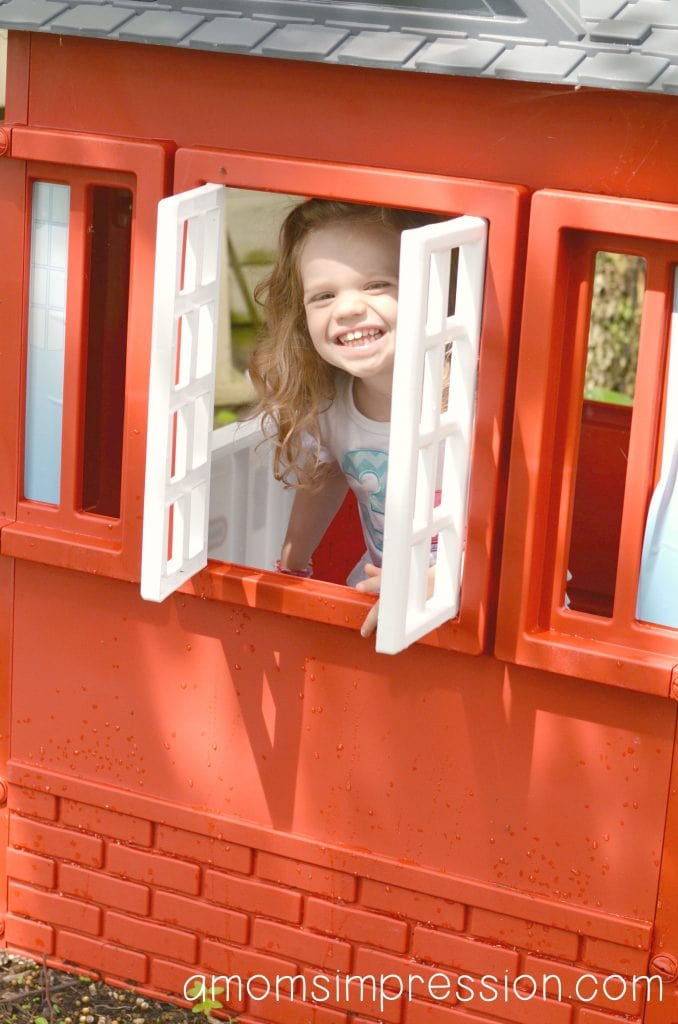 I love all the little details of this cottage like the flag pole option, the shutters that open and close, and the little mailbox slot so I can deliver love notes to my little princess.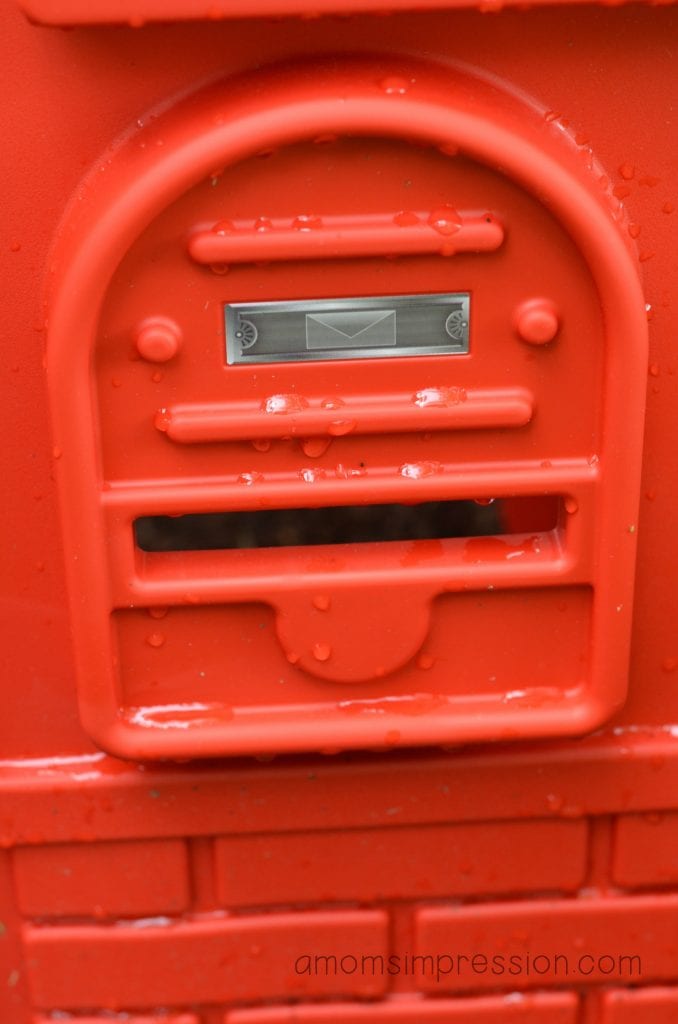 I can not stress enough the importance of pretend play.  Your child learns so much about the world and solves problems all while developing his/her personality though pretend play.  There is not enough of it in our world these days but with a little help from Little Tikes your child can be a beautiful princess in a cottage taking care of 7 little men all while being kind and courteous to every one she meets!  Or they can be a kid creating a club for him and his friends, constructing a pledge that everyone has to agree to in order to be in the club.  The possibilities are endless!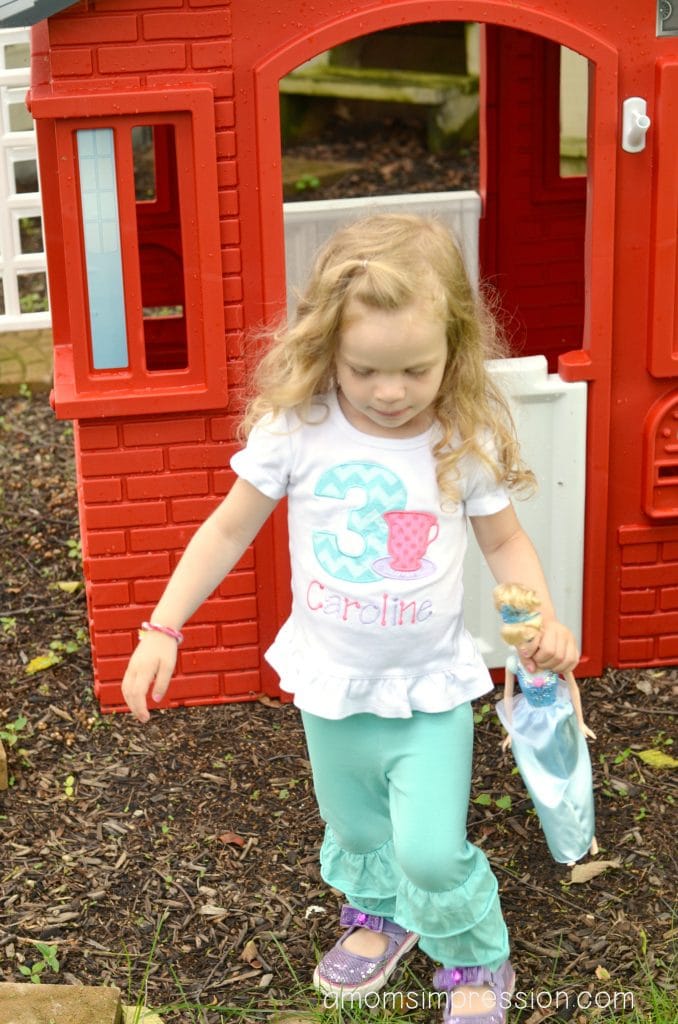 We are hoping the the rain is on its way out and sunshine and outdoor play will be more plentiful in the second month of our summer break.  I know where I can find the kids if it does…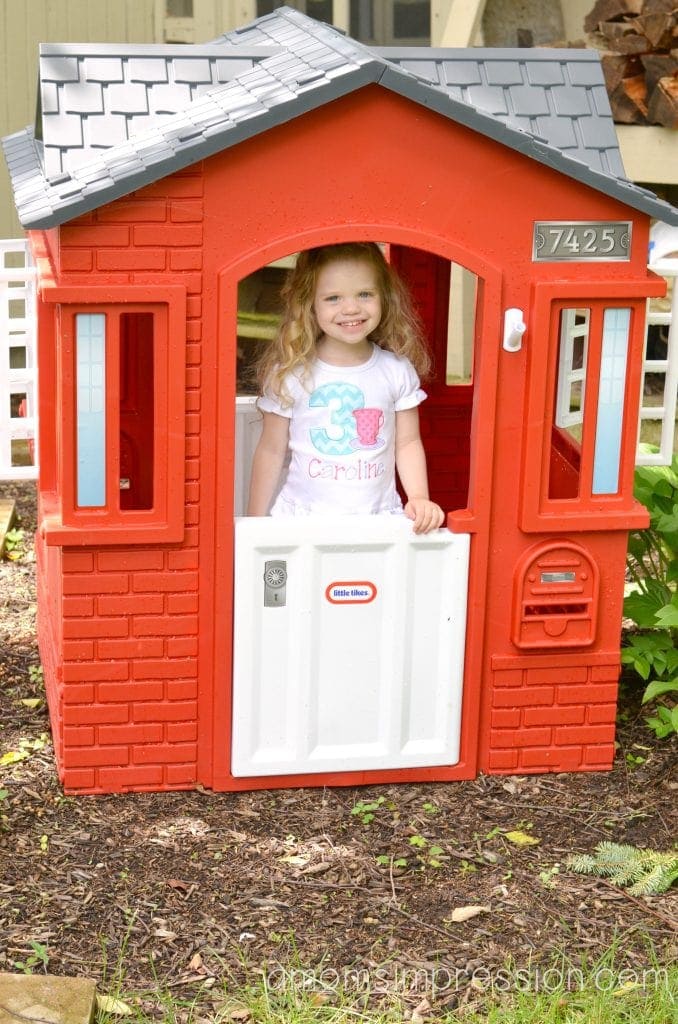 The Red Cape Cottage is available from Little Tikes and also comes in tan.  Click here for more information.
What fun things have you been doing outside this summer?
A huge thank you to Little Tikes for sending our family a Cape Cottage to enjoy.  All opinions are 100% mine.