Did I tell you that I have to go back to school in 3 short weeks? I tell you, that seemed like the shortest summer ever!  This week we have been busy (inside of course because it doesn't seem to want to stop raining) getting ready to go back to school.  I enrolled Jonah in a last minute summer camp, enrolled Caroline into preschool, and I started summer cleaning and organizing the house to get ready for the new school year.  One of my least favorite chores when cleaning is the floors.
That has all changed…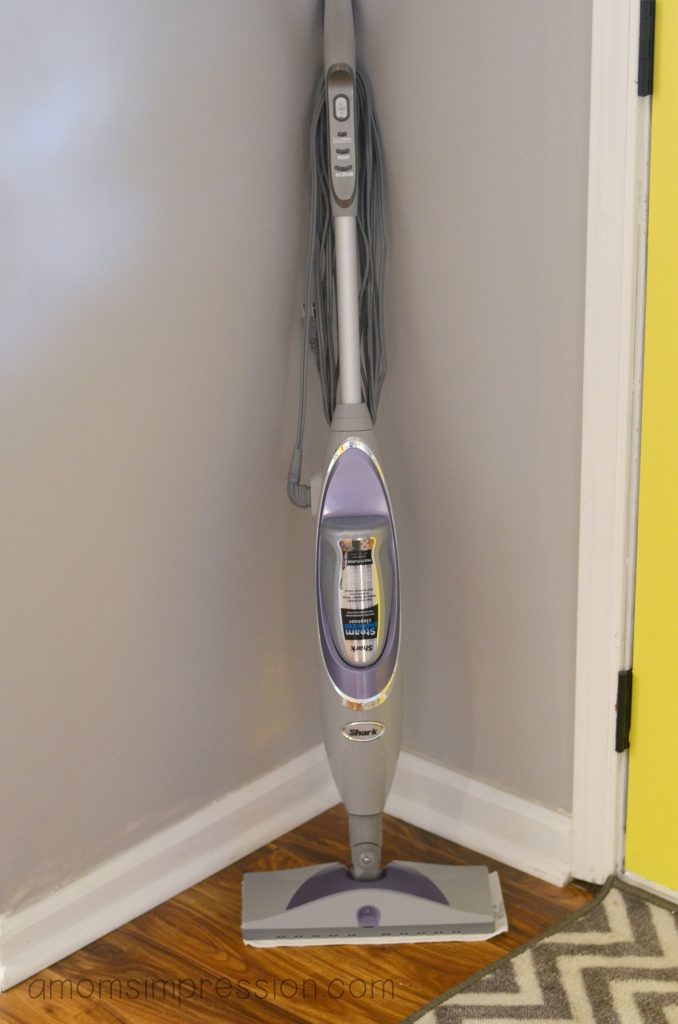 … introducing my new best friend the new Shark® Steam & Spray™ Pro!  This little guy has been making cleaning the floors a much easier task.  Before the Shark (as I fondly call it) came into my life I was spraying down the floor, sections at a time, with a floor cleaner and then reaching for a mop to clean it up.  When I came across a very dingy spot I would have to get down on the ground to scrub it up.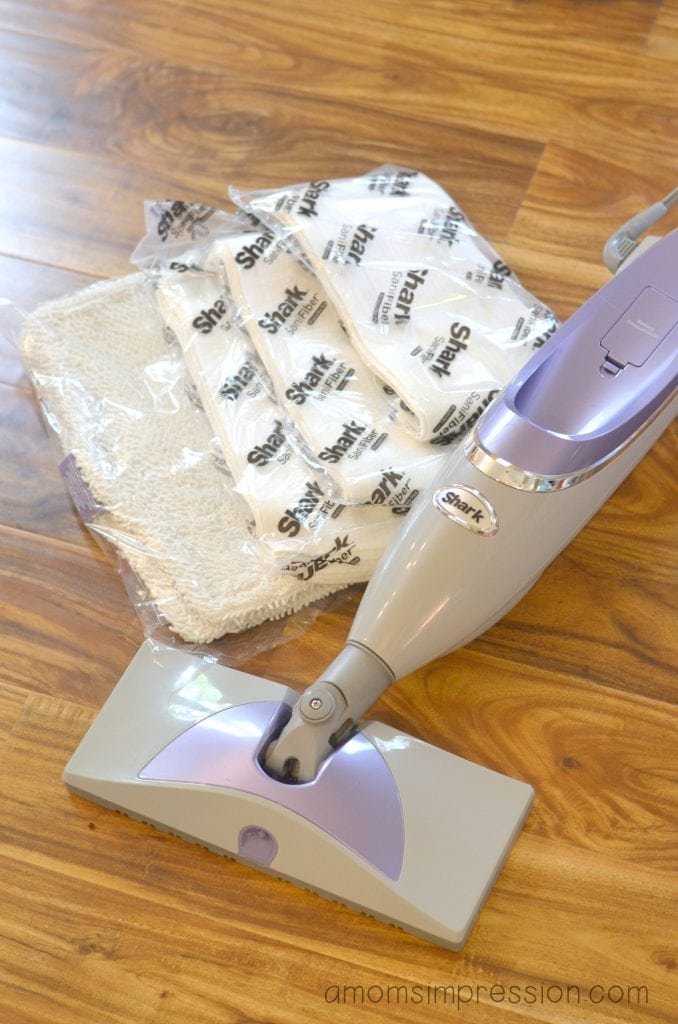 We have several different types of flooring in our house and each one requires a bit of a different method to get it sufficiently clean.  The Shark can do it all!
This handy device allows you to clean your floors in three different ways:
Steam-Only Mode – turn tap water into steam for a deep clean with no residue
Steam & Spray Mode – steam combines with the Shark® Hard Floor Cleanser for a high level clean to remove stuck-on dirt, grease and stains
Spray-Only Mode – swap in the lightweight, battery-powered head for a quick clean-up
For our laminate floor, I did the spray-only mode: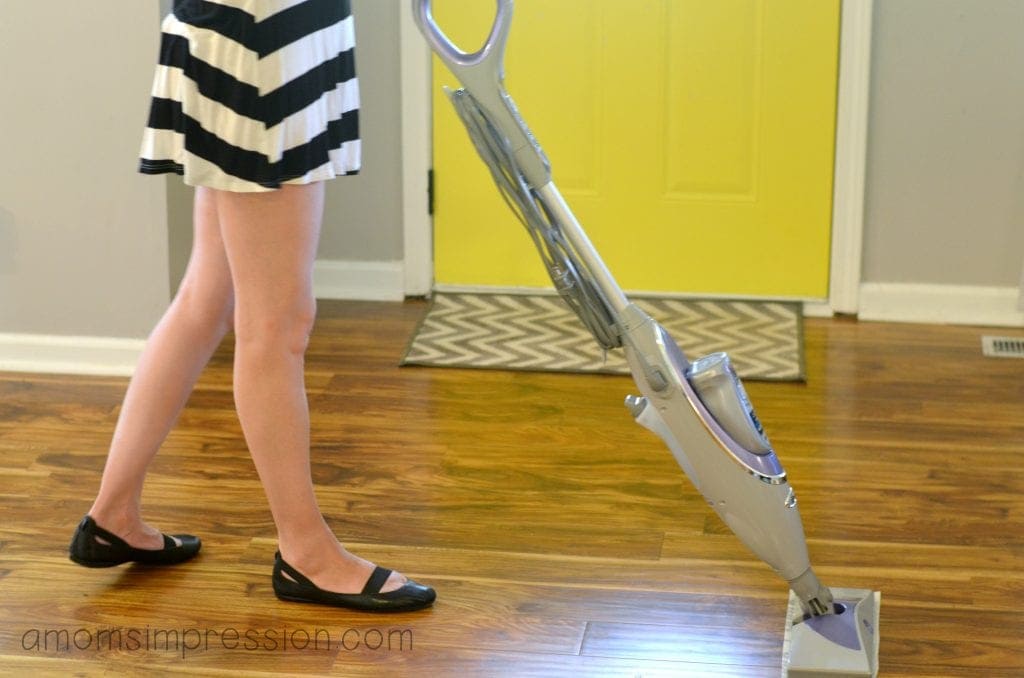 I love the steam options for our tile in the bathrooms.  It really gets the area clean!  I have even used the steam on our cement on the front porch to get it looking really nice after the 4th of July!   To have an appliance that can change for the need of our household has been invaluable.  I need more things that can do double duty.  It not only saves money, but it saves storage space as well.  My floors have never been cleaner and it was as simple as putting on a disposable pad, spraying the floor with the included solution, and then going over it with the pad.  The box comes with 15 disposable pads along with a reusable one as well.
So now my floors look amazing, its time to hit up our closets!
What fun cleaning/organizing projects do you have on your to-do list?
Thank you to Shark who sent us a unit for purposes of this review.