I participated in an Influencer Activation on behalf of Influence Central for Hasbro.  I received product samples to facilitate my review and a promotional item to thank me for my participation.
The first movie that I ever went to see in the movie theater was Star Wars.  Episode IV, A New Hope, is one of my earliest memories, period.  I can remember being in the lobby of the movie theater with my father and there was someone dressed up as Darth Vader.  I assume he was hired by the theater for promotional purposes.  I remember that I had heard he was the bad guy and I started taunting him, telling him that I wasn't scared of him.  As my dad was pulling me away, he just stood there looking at me.  I'm sure that the poor guy they hired to stand there in that costume didn't know exactly what to make of me!
I was five-years-old then.  I am at the perfect age where this movie, these characters and this saga has been with me my whole life.  As a child, I saw the original three movies.  Then, in college and shortly after, episodes one, two and three came out.  Now, a little later in life and with two young children of my own, we are on the threshold of another adventure "a long time ago in a galaxy far, far away."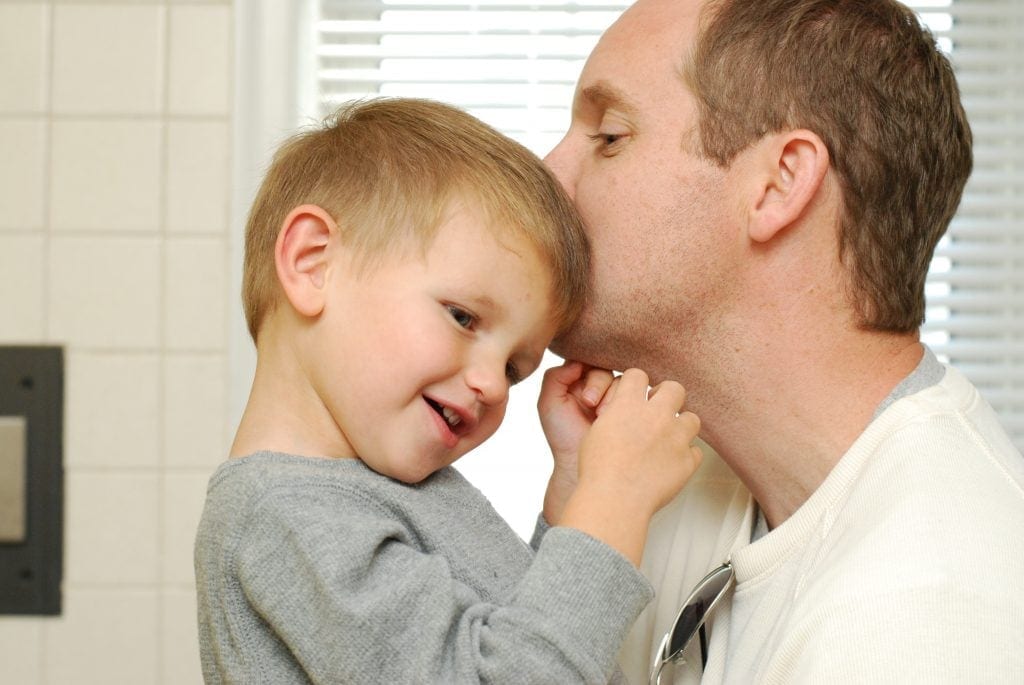 To say that I am excited to share some more Star Wars experiences with my children would be an understatement.  As the release date of The Force Awakens approaches, our home is becoming more and more centered around the Star Wars universe.  I am constantly looking for was to share all of this excitement with the rest of my family.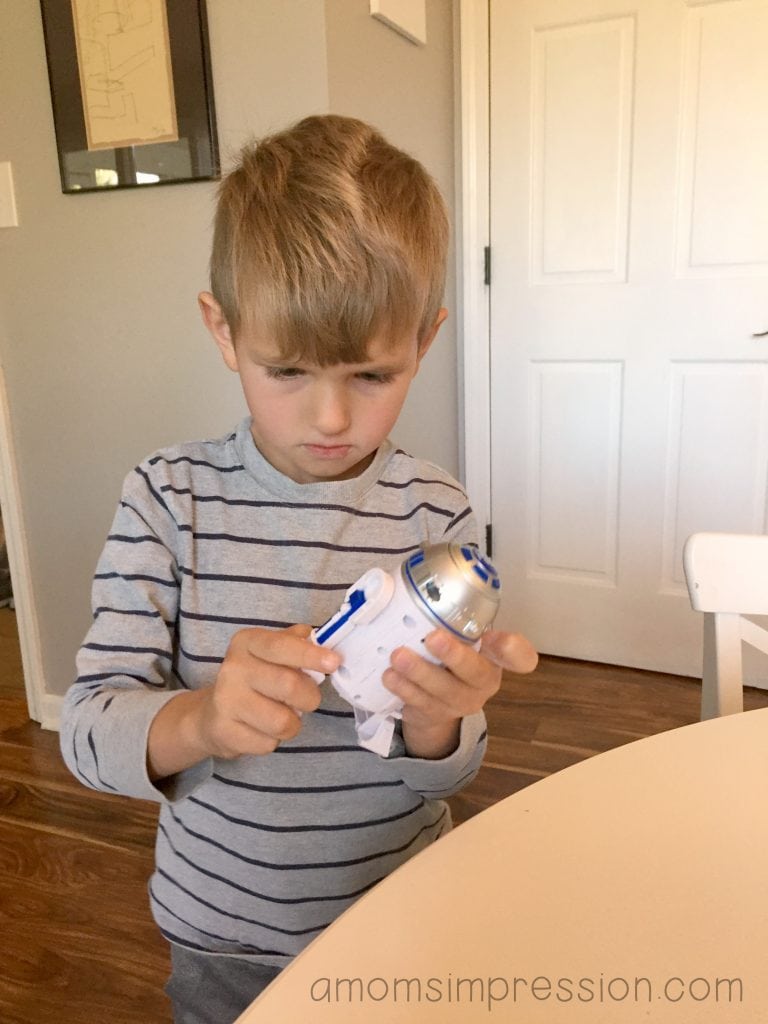 I want to share a couple of games with you that I have had the opportunity to play with my two children in the past couple of days.  Hasbro, another company that I remember fondly from my childhood, has out with several fun and engaging games that incorporate the Star Wars universe that will entertain you and your whole family.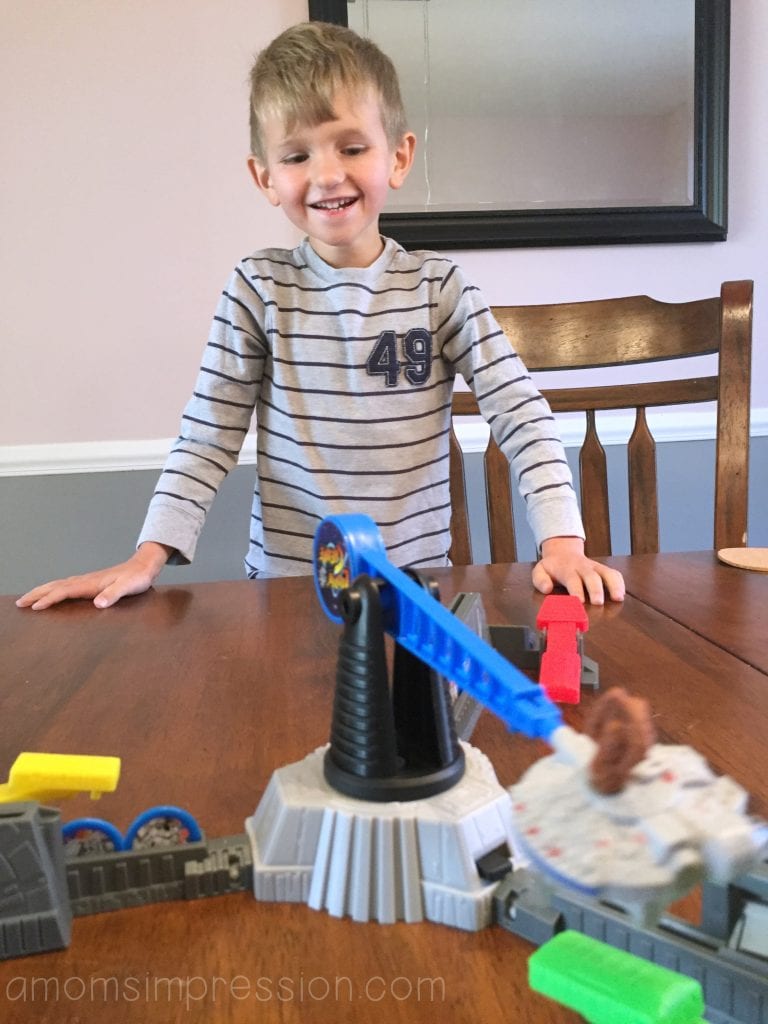 The first game that immediately jumped out to my son was the Star Wars Loopin' Chewie game.  This game is for ages 4 and up and can have 2-4 players.  In this game, you can one of everyone's favorite characters, Chewbacca, pilot the Millennium Falcon around in a circle trying to knock out your opponents storm troopers.  It is a game of timing and skill but still easy enough so that your little ones can play right along with you.  Chewie zigs and zags and loops around in a fun filled, action packed game.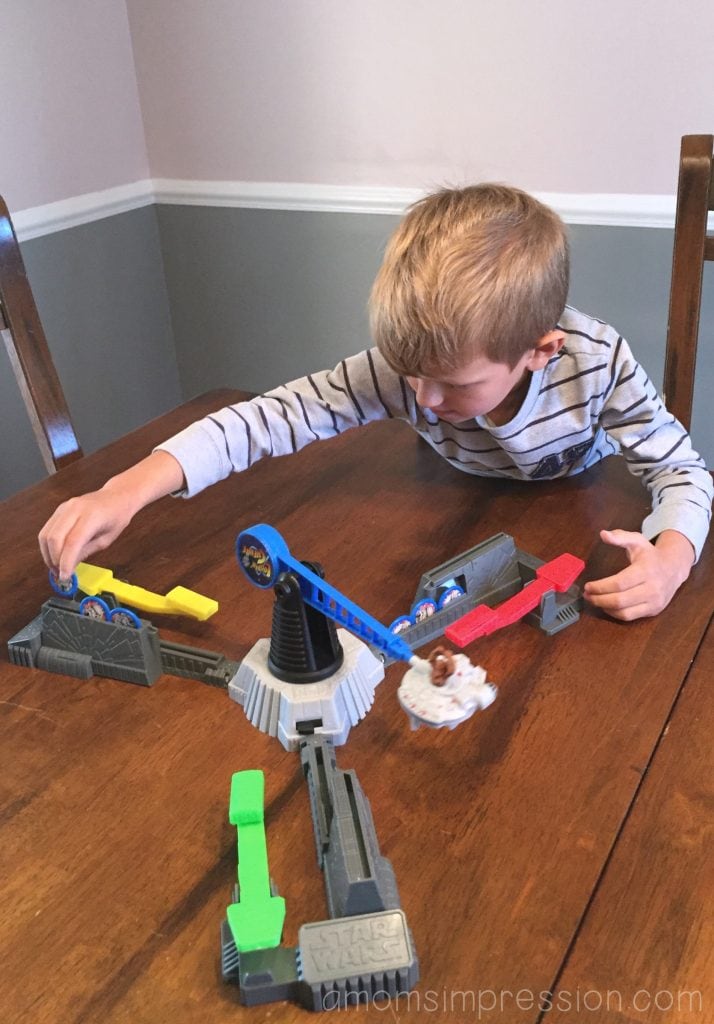 Another game that we were able to play around with was the Bop It! Star Wars Edition Game.  This is for ages 8 and up and any number of players can play, just not at the same time.  If you have played the classic Bop It! before, then you kind of know what to expect.  You hold onto to R2-D2 and C-3PO gives you instructions of whether to "Bop it", "Twist it" or "Pull it".  There correspond to different manipulations you can make on R2-D2.  You have to think and act fast in order to keep up with the instructions.  If you take too long or do the wrong thing, game over!  While it is suggested for ages 8 and up, my 6-year-old had no trouble playing it at all, but the force is strong with that one!  Even my 3-year-old did ok on it.  It is one of the those addicting games that has you always trying to beat your best score.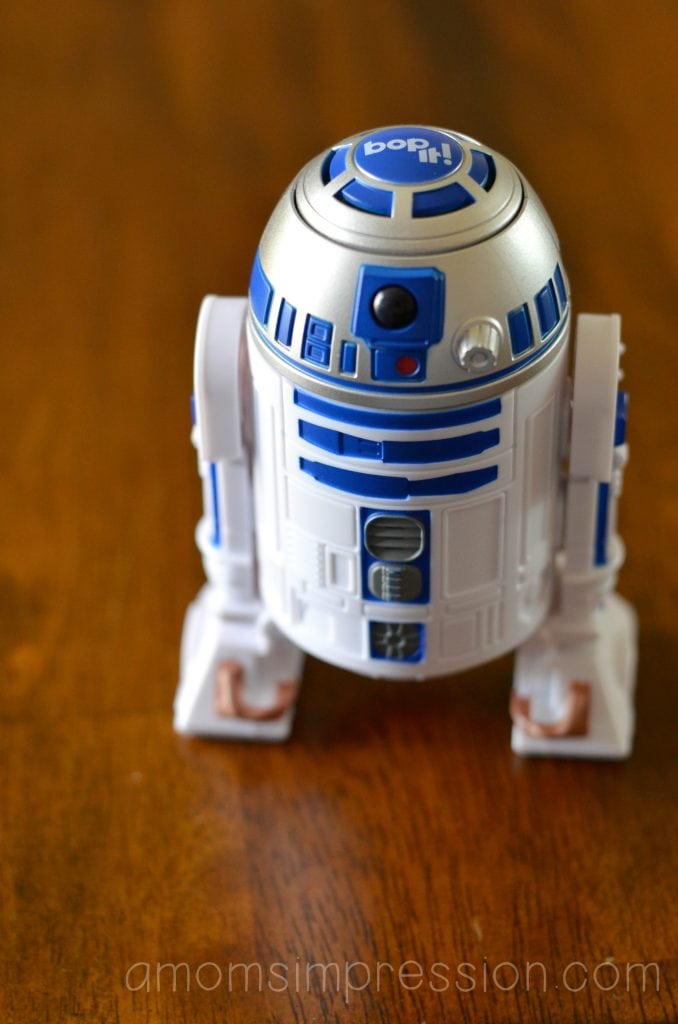 The last game that we played was Electronic Catch Phrase: Star Wars Edition.  Again, you have probably played the classic edition of Catch Phrase, everybody's favorite party game.  A word or phrase appears on the screen of the game and you can shout, gesture and say anything else but the words in the answer to get your teammates to guess the clue before time runs out.  In this special Star Wars edition, the game is shaped like the Millennium Falcon and the clues are all star wars related.  This game is for ages 13 and up.  Although I tried to play this one with my 6-year-old, he was a little young for it.  My wife and I have several friends that are huge fans of Star Wars, we can't wait to play this game with them.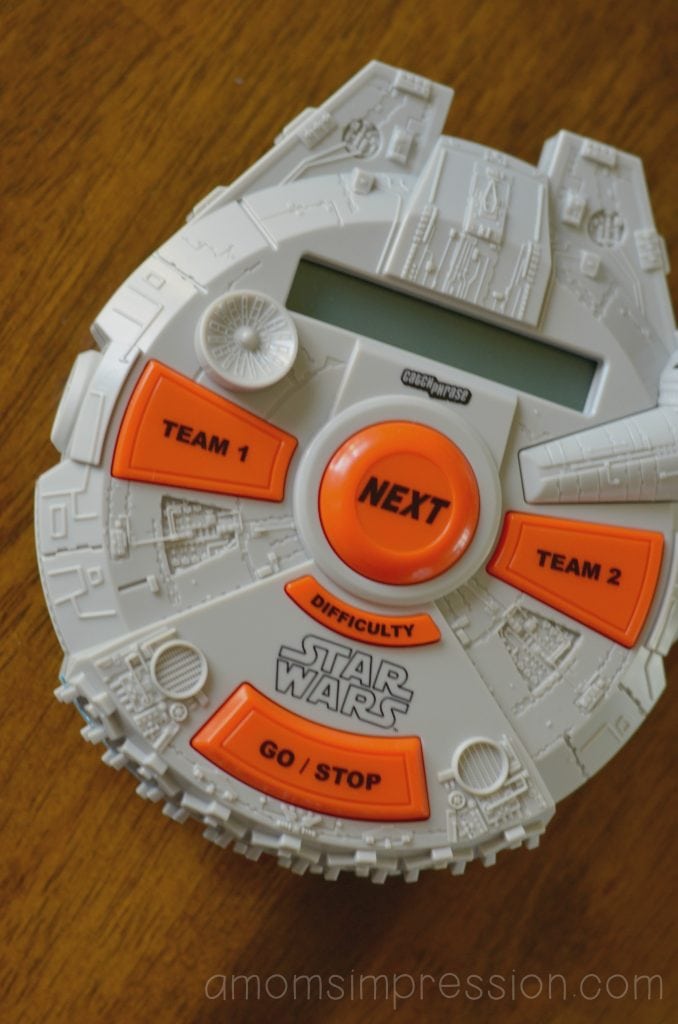 Be sure to check out http://www.hasbrotoyshop.com for more details and toys for this holiday season.  Get wrapped up in the magic and excitement of Star Wars on your next family game night.  This epic story has transcended generations and has created bonds with our loved one.  Don't miss out on the all of the action!
 Win It
5 lucky readers are going to win one of 5 Hasbro Star Wars Prize Packs (each valued at $64.99)
Hasbro Star Wars Giveaway
I-C will randomly select 5 winners from all program entries and will handle fulfillment of the winning prizes.