There is nothing like a good old fashioned monster movie.  You know the ones, black and white and unforgettable characters.  It has been a while since one of these classics hit theaters and never has one been in black and white 3D… until now! Tim Burton's Frankenweenie arrives in theaters on October 5th.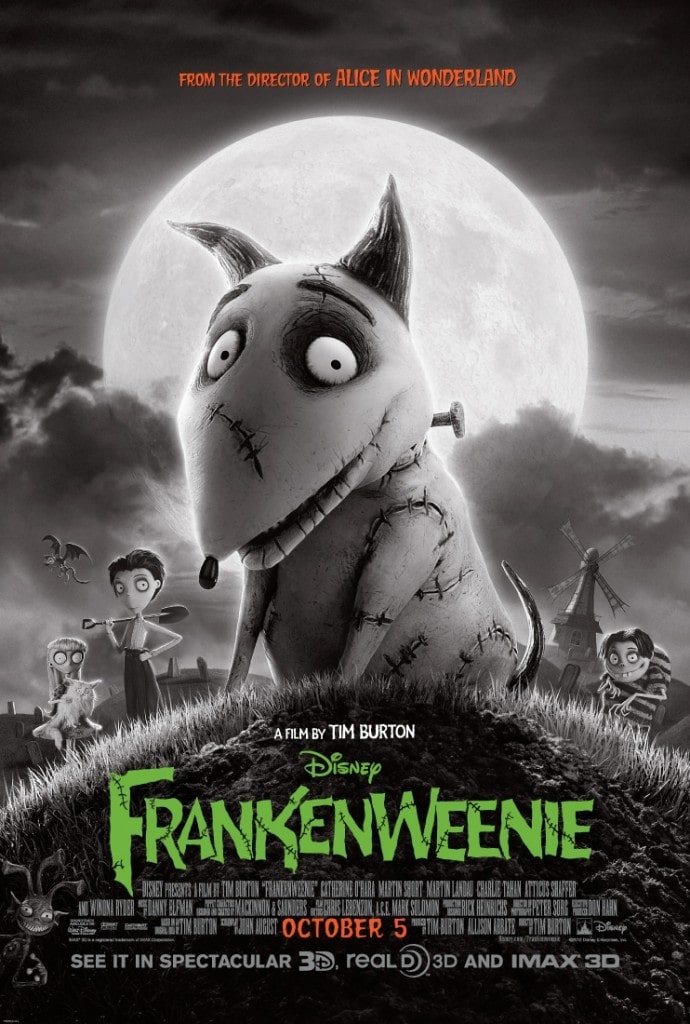 I was fortunate to attend the premiere of Frankenweenie in LA last week, and fell in love with this stop-motion animated film.  The film is a remake of Tim Burton's short film, of the same name, that he made back in 1984.  The film is a parody of the original Frankenstein movie of the 30's.  In the film, Victor (Charlie Tahan) is a science loving boy whose best friend is his dog Sparky.  He is very excited about the upcoming school science fair, but has to agree to join the local baseball team in order for his parents to allow him to participate.  Unbelievably, Victor hits a home run but Sparky runs after the ball and ends up getting hit by a car and dies.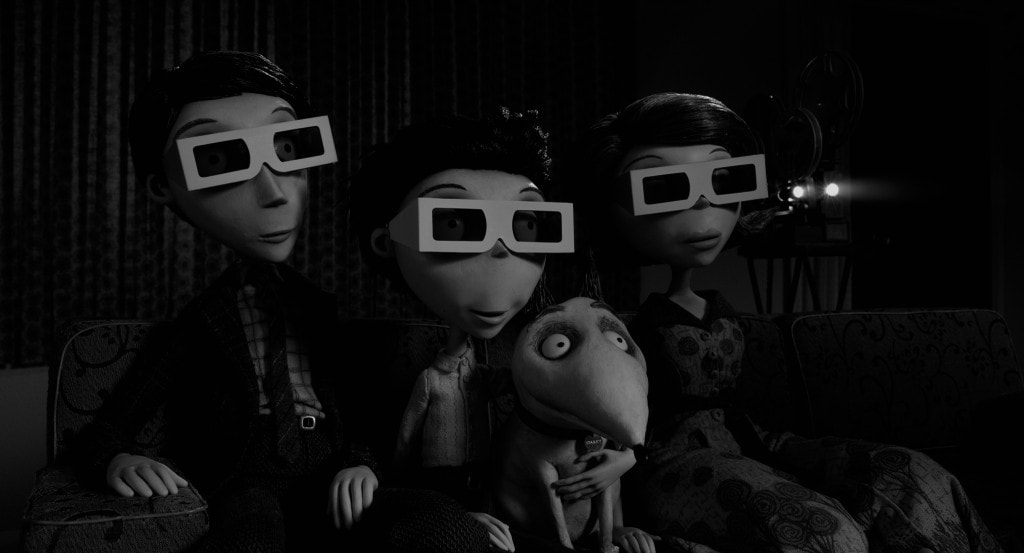 Victor is devastated.  The only solace he has comes in the form of his science teacher (Martin Landau) when he shows the class that electricity can make a dead frog's legs move. He knows what he has to try to do, bring Sparky back to life.   He is successful and tries to keep Sparky hidden from his family and friends.  One of his classmates, Edgar "E" Gore (Atticus Shaffer), finds out that he brought Sparky back to life and tells his classmates.  They decide to bring their pets back to life and all havoc breaks out in the town of New Holland.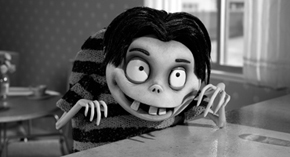 The film has some great twists and turns and I thought the ending was sweet (I won't ruin it for you).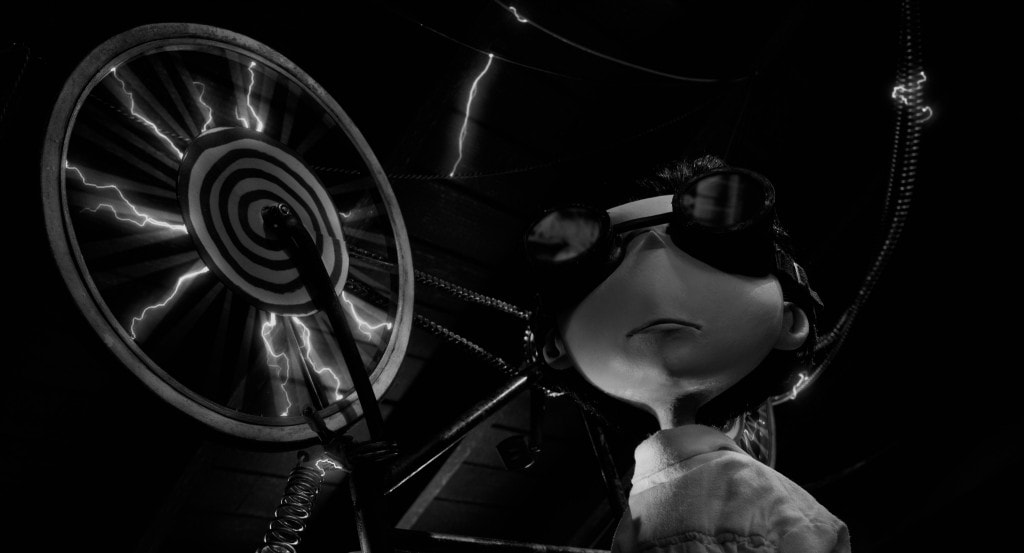 While this is a Disney animated film, it is rated PG. My children would be too young for this movie, but I think that kids over the age of 8 would enjoy the film.  There is some sensitive subject matter (I mean he is bringing a dead dog back to life) but most kids wouldn't be too scared of it.  Sparky is very lovable both pre and post-mortem. I appreciate how the children of New Holland are portrayed.  It seems like a lot of movies and shows showcase kids who are goofy or who get in trouble a lot.  In Frankenweenie, the kids of New Holland love science!  The biggest event in the town is a science fair.  The nerd in me digs this!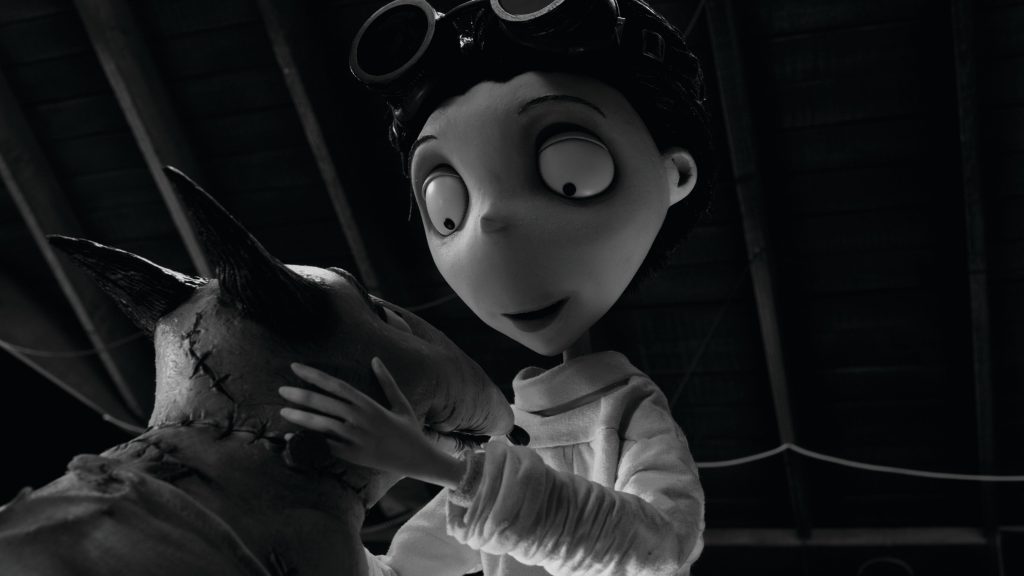 Adults will appreciate the humor, typical of a Tim Burton movie.  I absolutely love the heartwarming bond that Burton was able to capture between a boy and his dog.  Yes, in case you are wondering, I cried several times during the premiere. Seeing this movie in 3D was amazing!!! This is one of the times where I would highly recommend seeing it in the theaters with 3D glasses.  There is something magical about seeing a black and white film in 3D.
Frankenweenie hits theaters this Friday.  Enjoy this preview:
A huge thank you goes out to Disney who will provide all accommodations and airfare for the event. While this event is sponsored by Disney, all opinions are 100% mine!