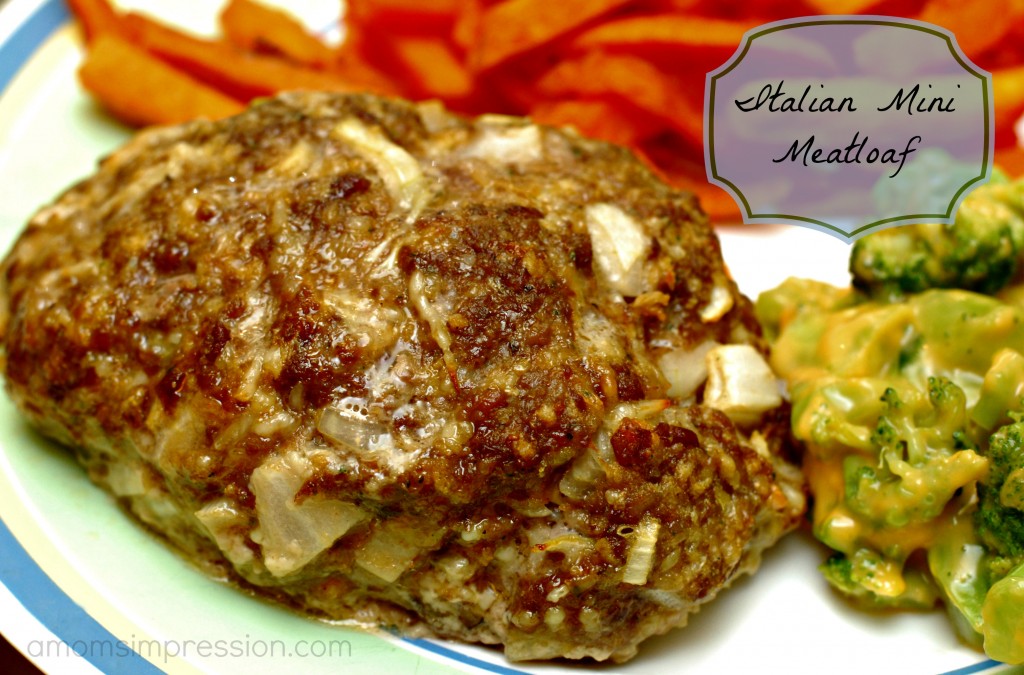 There are a few recipes that I have created that have become big hits in our house, this is an adaptation of one of them.  As soon as I heard about KRAFT Fresh Take I knew it would be perfect in my Italian Mini Meatloaf recipe, and I was right! This quick and well balanced meal is perfect for busy parents on the go.  If you are like me, I want my family to have delicious home cooked meals every night, but after 10 hours at work there are days when I don't want to spend hours in the kitchen.  Those are the nights when I depend on my tried and try 30 minute standbys like this one.
KRAFT Fresh Take is the perfect ingredient for a fantastic meatloaf.  The breadcrumb and cheese mixture is the perfect binder, and it makes the meatloaf delicious!  After school, my son and I took a trip to Kroger because they were having a great sale on KRAFT Fresh Take.  Be sure to check out our shopping experience by clicking on the photo below!
Kroger has a great sale going on and right now you can get 2 packages of KRAFT Fresh Take for $4.00.  Check out all the flavors that are available in the refrigerated section of your local grocery store.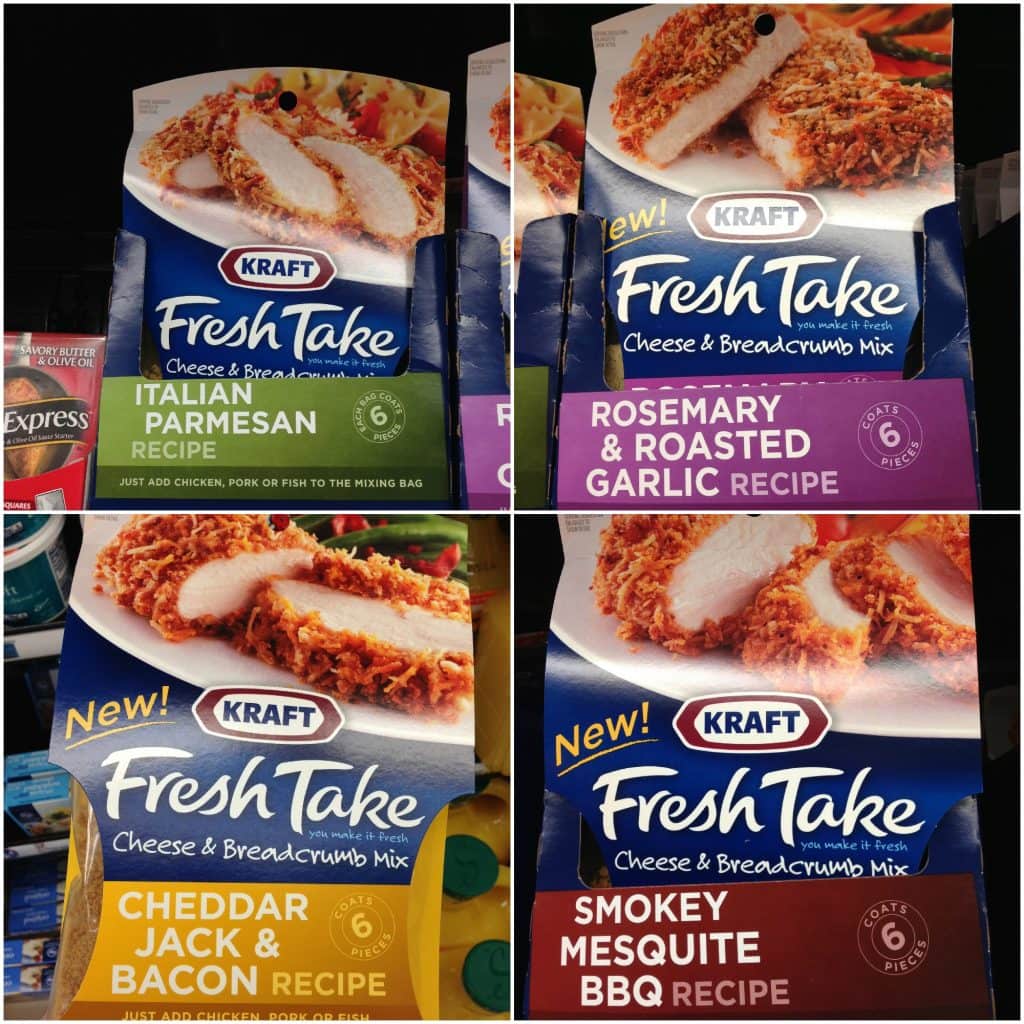 I had so many great ideas going through my head on how I could use each one, but for this particular recipe I grabbed the Italian Parmesan recipe.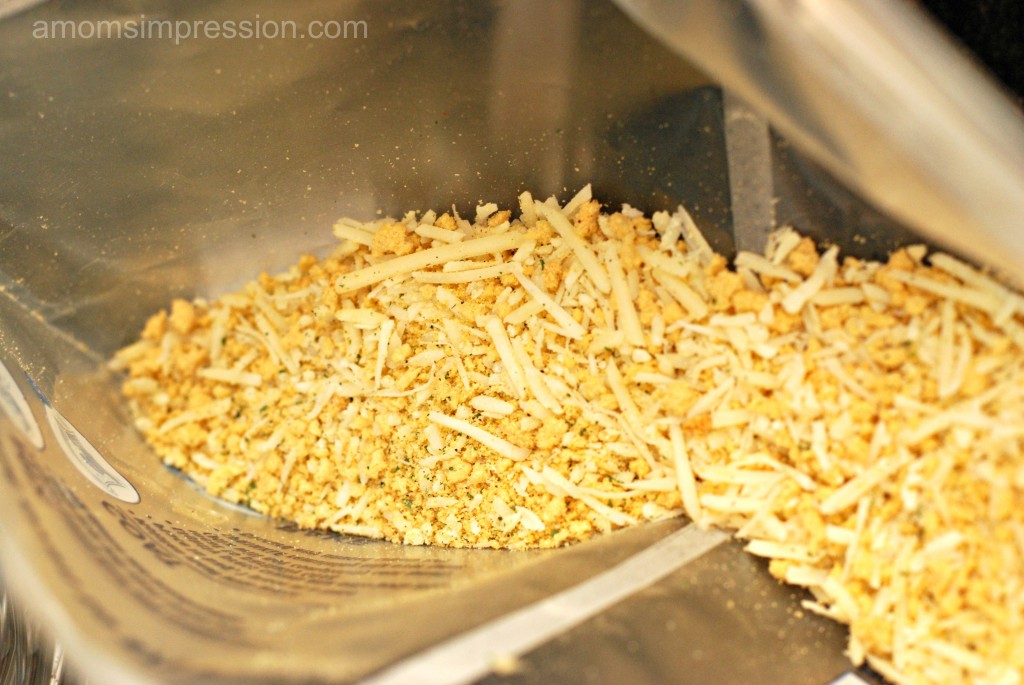 The breadcrumbs, cheese and the special blend of spices made for a great Italian style meatloaf.  It would be easy to adapt this recipe into meatballs to go with spaghetti.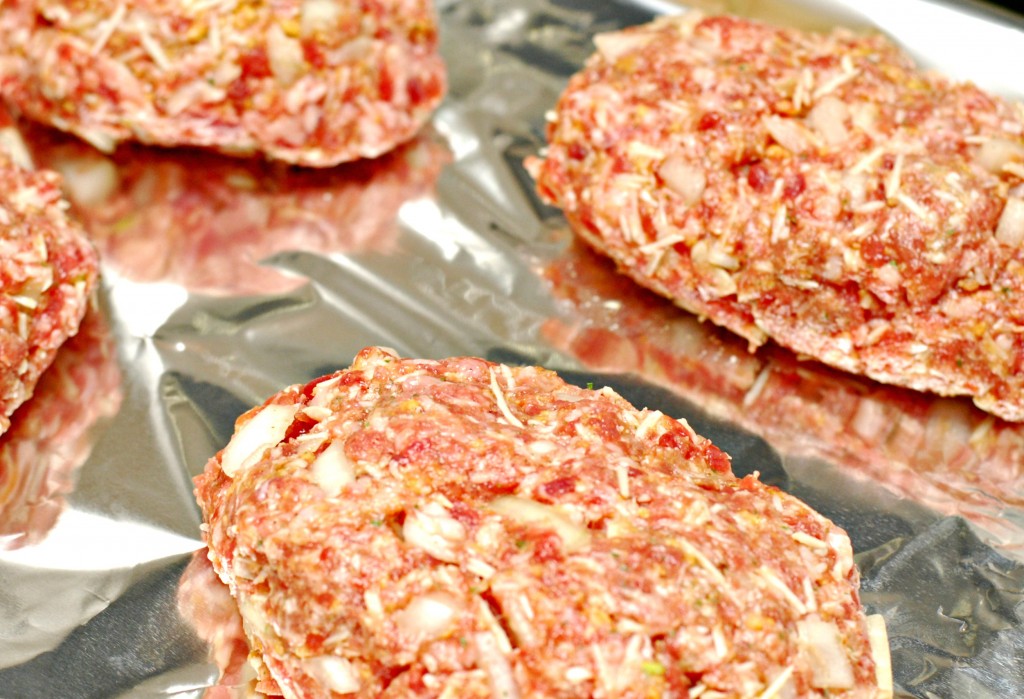 I make mini loafs because they cook much faster in the oven.  Like I stated earlier, I work a long day and my son and I don't get home until six o'clock.  Eating as a family is important to me, so my dinner's need to be made in about a half an hour while my son is taking a bath or playing with his sister and daddy.  Adding a vegetable and some sweet potato fries makes this a nice, healthy, balanced meal for your family.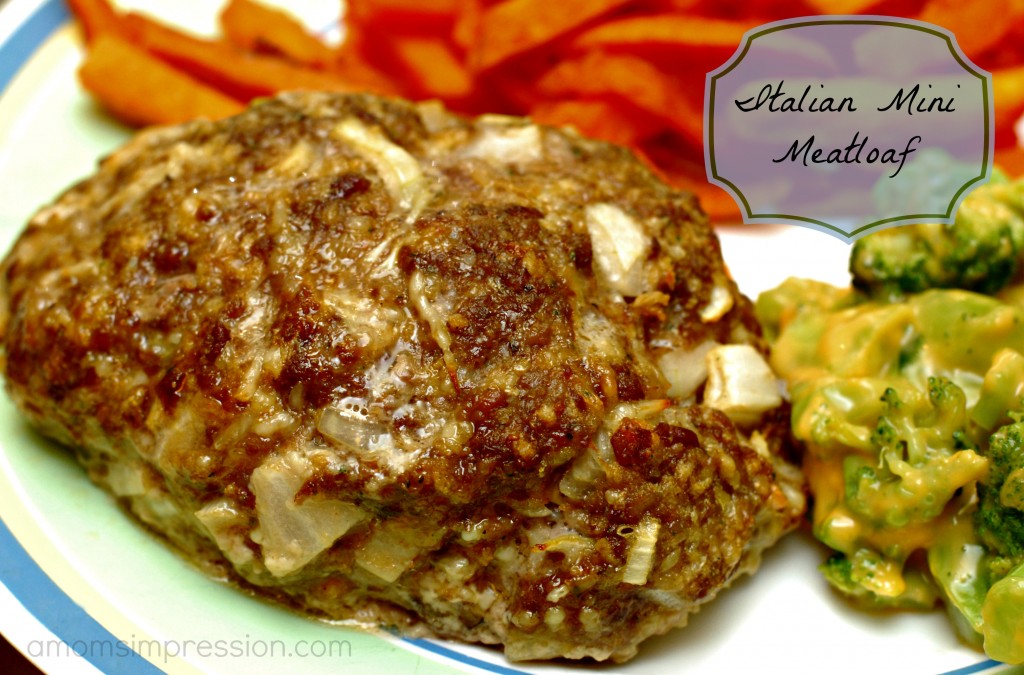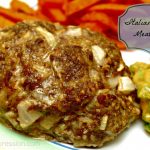 Italian Mini Meatloaf Recipe using KRAFT Fresh Take
Cuisine:
American Comfort Food
Author:
Prep time:
Cook time:
Total time:
An Italian inspired individual meat loaf.
Ingredients
1 pound hamburger
1 pound ground pork
1 teaspoon Italian Seasoning
1 clove garlic, diced
1 small diced onion
1 tablespoon tomato paste
1 tablespoon Worcestershire sauce
2 eggs
1 package Italian Parmesan KRAFT Fresh Take
Salt and Pepper
Instructions
Preheat oven to 400 degrees.
Combine all ingredients in a large mixing bowl.
Separate mixture and form into 4 mini loafs.
Place on cookie sheet and bake for 30 minutes. Let stand and enjoy!
Do you have a go to recipe that you can whip up in about 30 minutes?  I would love to hear about them.  I would also love to hear how you have been using all the different varieties of KRAFT Fresh Take.  I am a little addicted with this product!
I am working in partnership with the KRAFT brand and I am receiving compensation for my participation in this campaign. All thoughts/opinions are 100% my own.