Compensation was provided by Bertolli Frozen Meals. The opinions expressed herein are those of the author and are not indicative of the opinions of Bertolli Frozen Meals.
Fall means family!
The cooler weather makes me want to stay inside and cuddle up on the couch with my people.  It also makes me think of warm comfort food all day long. There isn't anything better than some family time and then a good warm meal.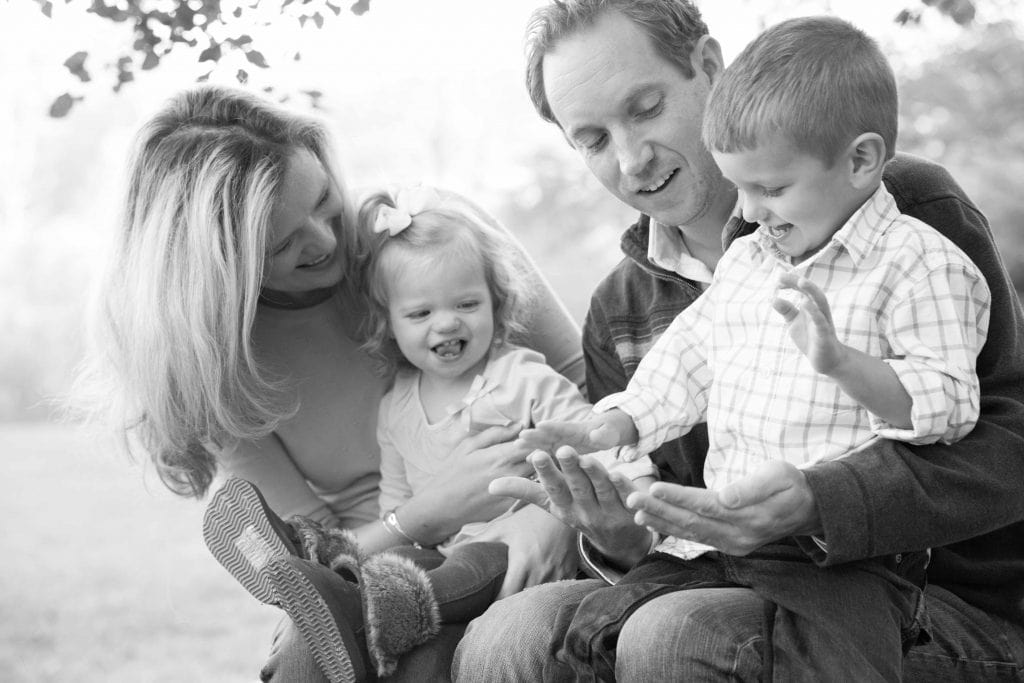 If you know me, you know that I often get some help from the grocery store for dinner so that I can spend some more precious moments with my kiddos.  I don't like to sacrifice flavor for convenience so I hunt out food that taste delicious that I can get on the table in a jiffy.  Today, I am going to show you how I fast you can get a delicious, hot Italian meal in less than 15 minutes.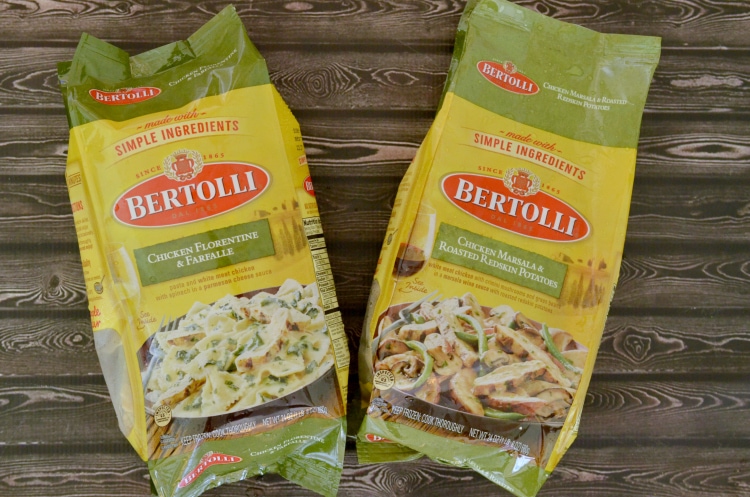 My secret is Bertolli frozen meals.
From its beginnings in olive oil, Bertolli has grown to include a broad range of restaurant-quality pasta sauces, spreads, pasta and frozen meals. Bertolli Italian meals are crafted from authentic recipes and ingredients – just like those made in an Italian kitchen. Take this Chicken Florentine & Farfalle pasta I made for dinner, it looks and taste just like the authentic meals I get from my favorite Mom and Pop Italian restaurant in town.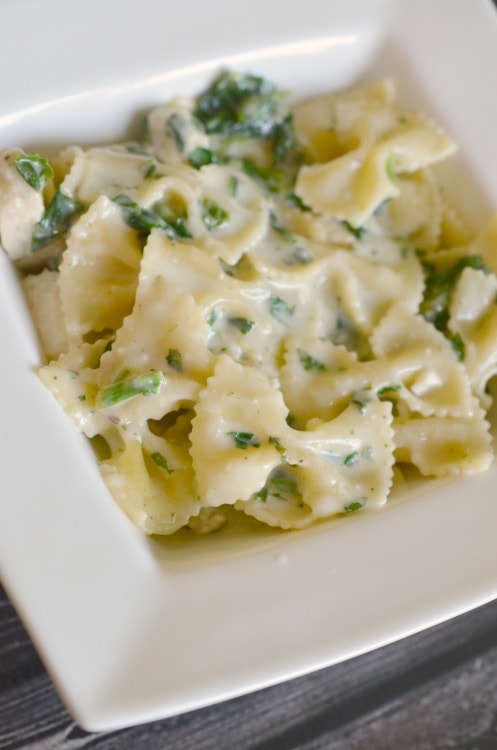 You can have a delicious Italian dinner in under 25 minutes with authentic flavors.  The Pecorino Romano and Paremesan cheeses in Bertolli meals are skillfully selected and imported from Italy.  These careful ingredients make the biggest difference between Bertolli and everyone else.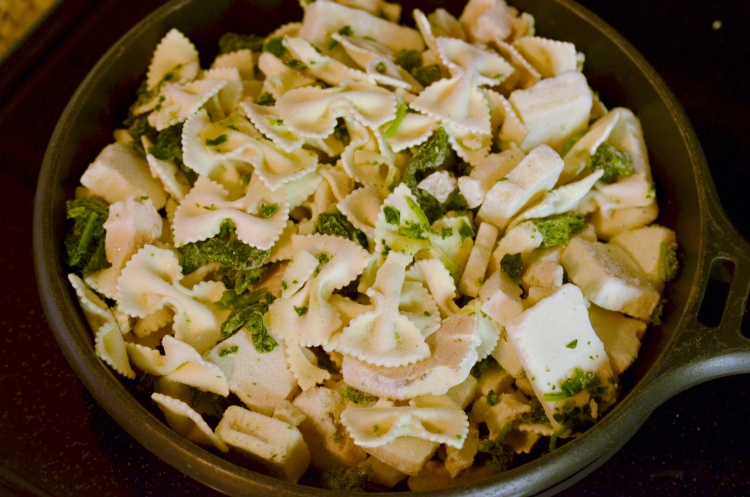 Its so simple that I allowed my four year old to help.  We just opened the bag, poured the meal into a medium skillet set on medium-high heat and let it cook for 15 minutes.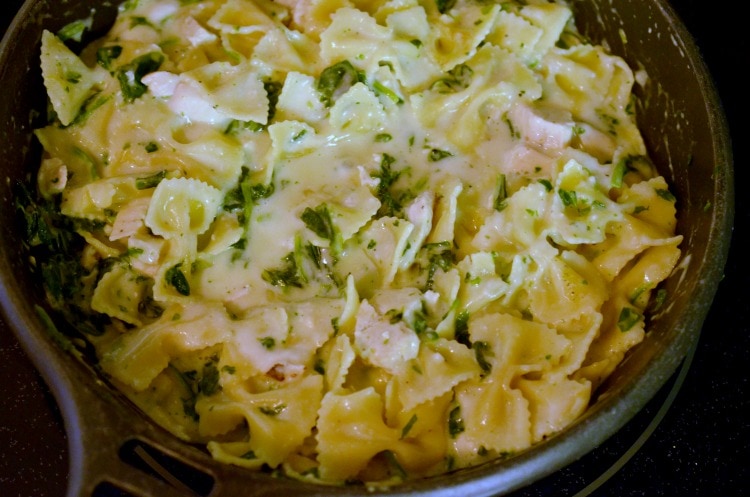 Stir it all together and your done!
Bertolli and I are encouraging people to live Mangia and eat like Italians do.  Did you know that one-quarter of Italians eat pasta on a daily basis, compared to just two percent of Americans?  Bertolli recently spoke with Italians and Americans and uncovered even more ways Italian and American eating differ:*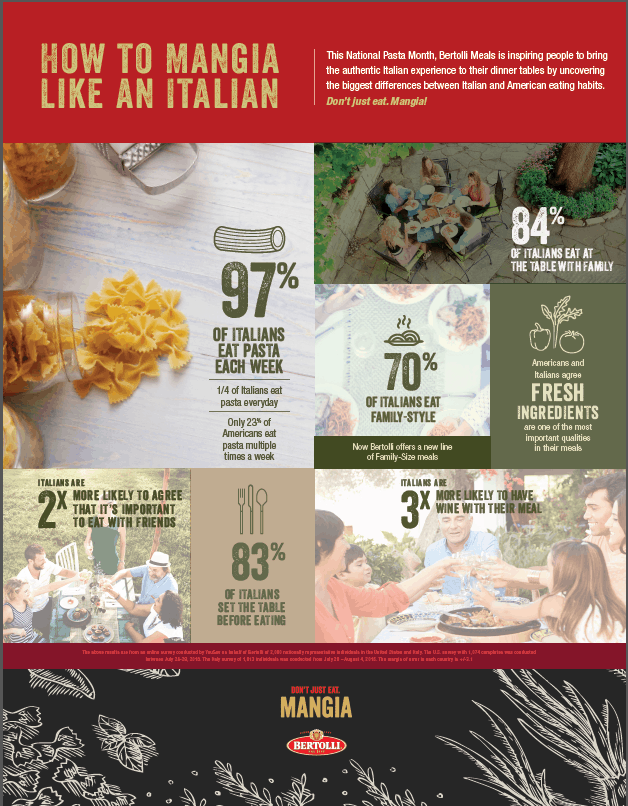 One big difference that I noticed was the 70 percent of Italians who eat family-style, compared to 31 percent of Americans who eat family style. Do you eat family style in your house? We really don't.  I usually plate everyone up and set the table by myself.  We do family style dinners for special occasions.
Explore More Ways to Mangia Here
So, don't let time be an excuse for a hot Italian meal, get out and grab a couple of Bertolli Frozen Meals to have on hand for your next Italian craving!
*Survey results are from an online survey conducted by YouGov on behalf of Bertolli of over 2,000 nationally representative individuals in the United States and Italy. The U.S. survey with 1,074 completes was conducted between July 28-29, 2016. The Italy survey of 1,013 individuals was conducted from July 29 – August 4, 2016. The margin of error in each country is +/-3.1%