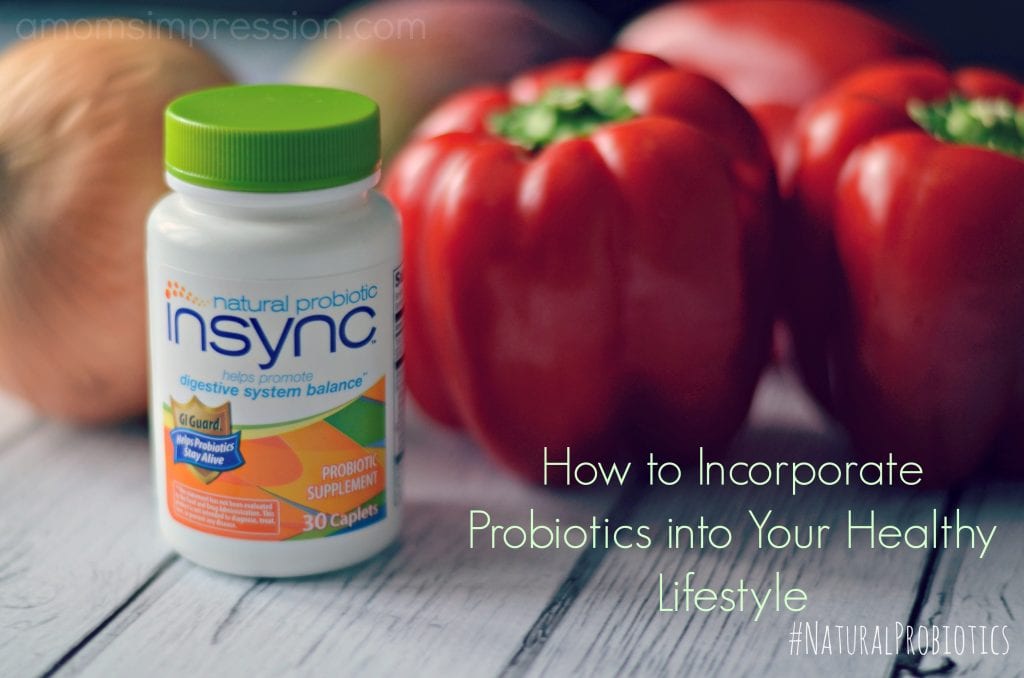 I will be the first to admit that I focus more on the health of my family than my own health.  Most moms I know fall into this category.  This year I knew that I needed to start focusing on my health just as much.  I made a huge goal for myself to eat healthier and to exercise.  I am happy to say that I have been making some great strides to fulfill those goals.  So far I have been eating a lot more local, organic produce, I have been exercising a few days a week (either Zumba or my Jillian Michaels DVD) and I have signed up for my first half marathon in May!  I  hope to start training more hardcore as soon as all this snow and ice melts, right now I am up to about 3 miles of walking and running.  While I don't have control over the weather, I do have control over what foods, supplements, and Natural Probiotic I put into my body.
My family comes from a place with lots of members with Digestive System Issues, mainly IBS.  Digestive System Balance has been something that I have been concerned about since I started have acid reflux issues in my late 20's. Before the new year, I had been under a lot of stress and I hadn't been eating as well as I should, both of these lead to loss of beneficial bacteria in my digestive system.  I know that being healthy starts from the inside out, so I knew I needed to do something to get my digestive health back on track.  My doctor has recommended a probiotic to me in the past when I was dealing with acid reflux, so a few weeks ago I  went to my local Mejier to shop for a natural probiotic and found Insync Probiotic.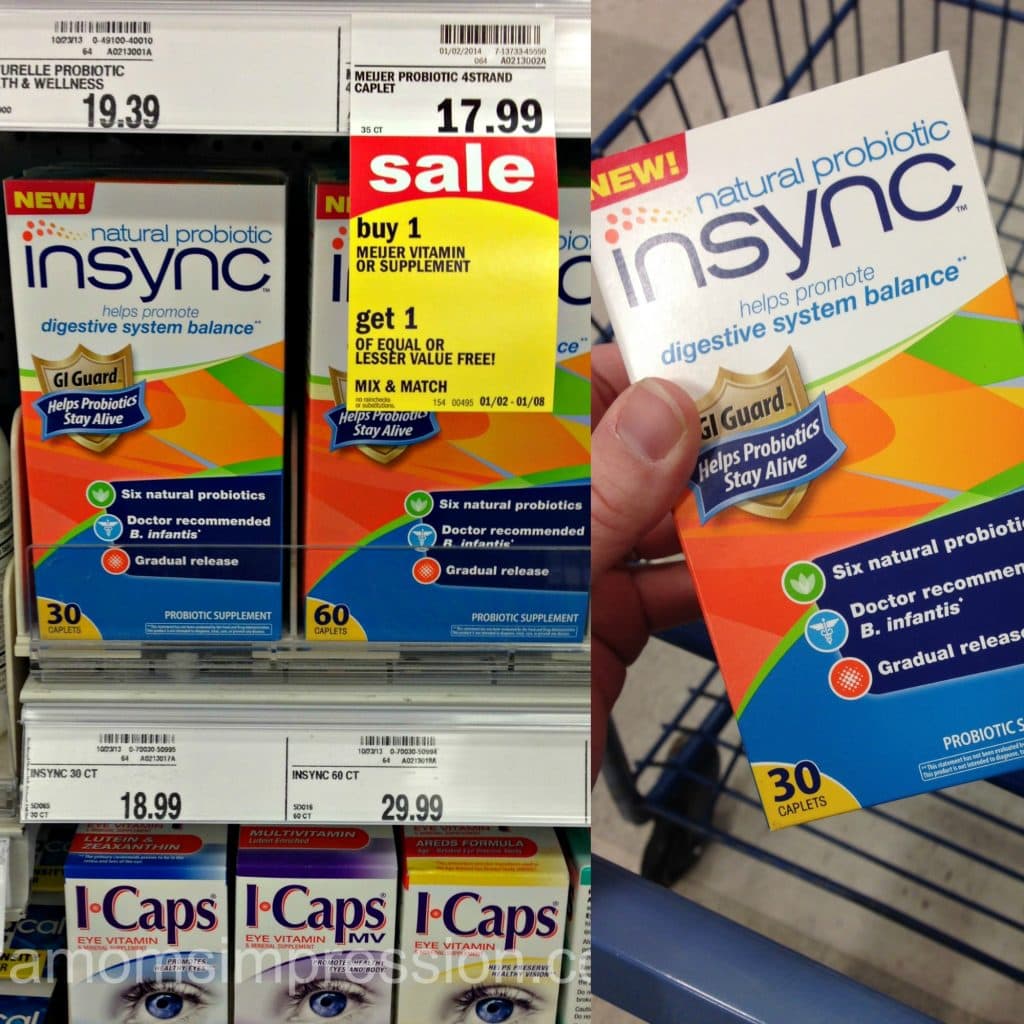 I have been taking Insync Probiotic daily for the past few weeks.  Being a teacher I know that having a schedule is essential for starting a new routine, so I have been getting in the habit of taking my probiotic with my dinner every evening.  Many of you have read about my struggles with my son and potty training.  We put him on a pediatric probiotic about two months ago, and it has helped him tremendously with feeling the urge to get on the potty. We already had a routine in place for him, so adding my routine to it wasn't that difficult to remember.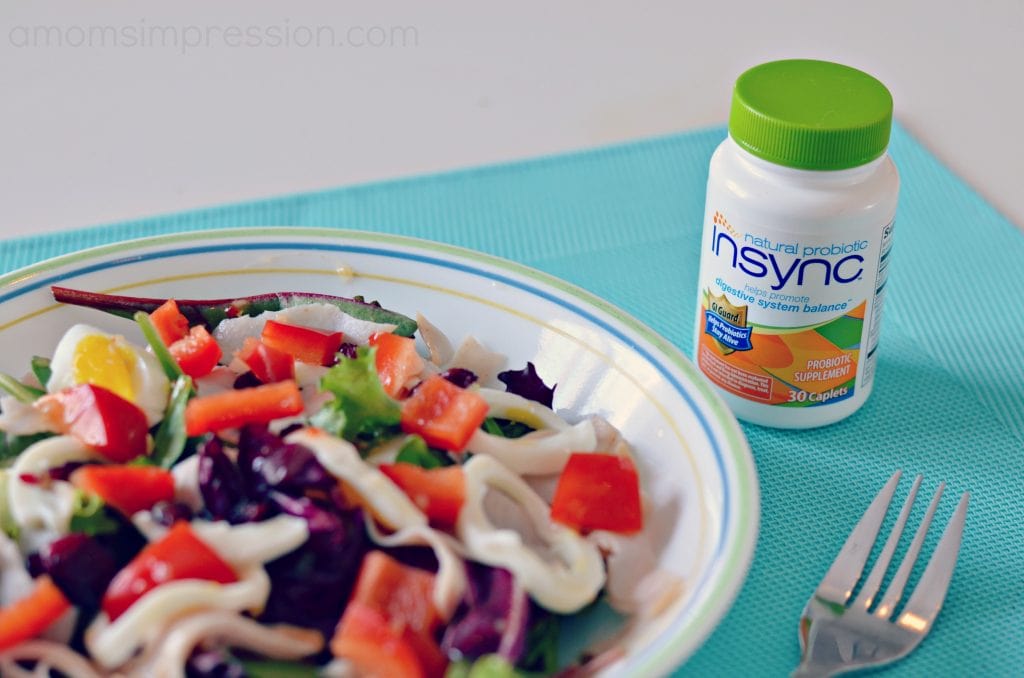 I have learned a lot about probiotics since I have started taking them.  Although the benefits of probiotics are still being studied, they have been effective in helping boost your immune system, treating eczema, treating diarrhea, and treating Crohn's disease!  I want to kick myself for not starting my son on taking them earlier as he has suffered from a couple of these ailments already in his short life. Insync Probiotic has a Gradual Release so if you take it once a day, you can be assured that it is working all day long.  
Since I have been taking my all natural Insync Probiotic, I have been feeling less bloated, I also haven't had a flare up of my acid reflux.  While I haven't had my eczema flare up while I have been taking the probiotic, I can't confirm that it is the supplement that has helped as my eczema seems to have no rhyme or reason for showing up.  I will be sure to update this post in a few months with my experience as time goes on.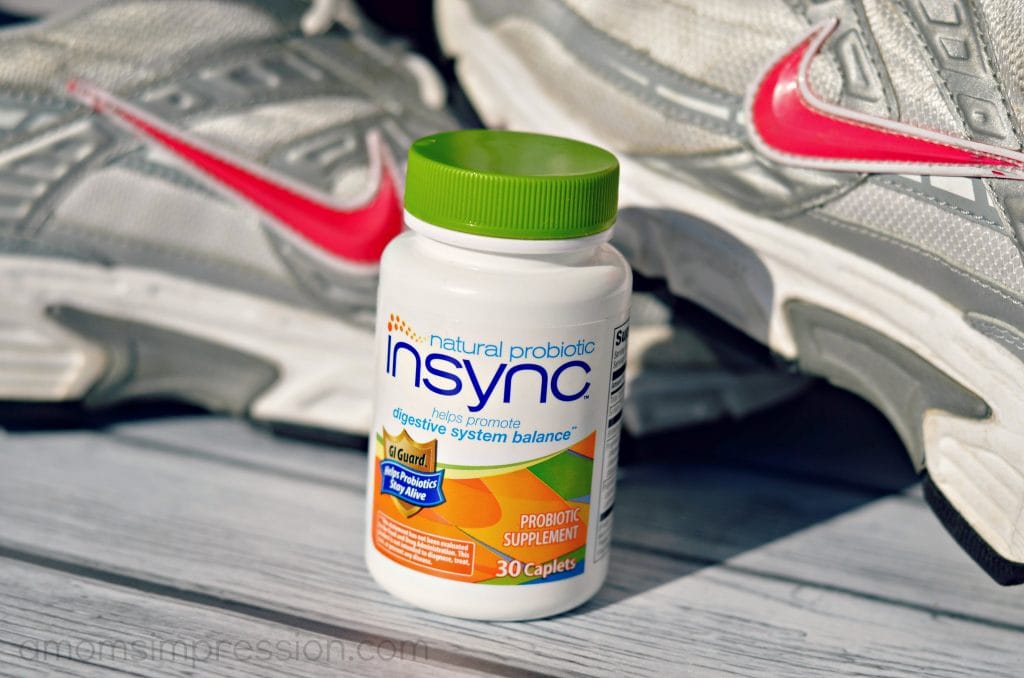 I feel like I am on the right track to achieving my goals for 2014.  Having a routine and starting to get healthy from the inside out makes me feel like I can do this!  Hopefully soon talking about my healthy habits won't be in a post about setting goals, but instead talked about in conversations about healthily living and how I got my life back on track.
I would love to hear from you.  Do you take a probiotic?  What have your experiences been?