Have you or your kids ever dreamed of playing Minecraft on a movie theater screen?  I remember thinking I would love to plug in my Nintendo into the big screen when I was a kid.  Imagine a lifesized Mario!  If you have dreams as big as mine you are in luck!  Super League gaming is coming to the INDY area and they are making it possible to play Minecraft on the big screen.
Super League Gaming is the world's first recreational video game league in a cool movie theater. Every week gamers bring a laptop and friends to a nearby Regal, AMC, Cinemark or iPic. Super League creates the best entertaining gameplay experience – ever.
This event is the first in-theater gaming league set inside major movie theaters across the country.  Gamers can come and socialize, move around the theater, and compete in a recreational setting. We're the "minor league" of gaming.
Super League launches nationwide starting June 15th and visits 23 markets across the country including Indy.  Keep the next few days available for the ultimate gaming experience. Hurry and purchase your tickets,  limited seats available per theater.

Get all the details!
WHAT: 
Come Play Minecraft in a Movie Theater, 
Along with the Big Screen!
*Prizes to top scorers
*Gamers bring their laptops, but we also have some for use.
*Parents can sit with their gamers for free.
WHEN:
Aug. 17, 2015 4 p.m.
Greenwood Stadium 14 461 Greenwood Park Dr S, Greenwood
Aug. 18, 2015 4 p.m.
Village Park Stadium 17 2222 E 146th St, Carmel, IN
Aug. 19, 2015 4 p.m.
Galaxy Stadium 14 8105 E 96th St, Indianapolis, IN
This is an amazing experience for any gamer.  Make sure you don't miss out and sign up today!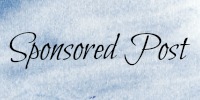 While this is a sponsored post, all opinions are 100% mine.