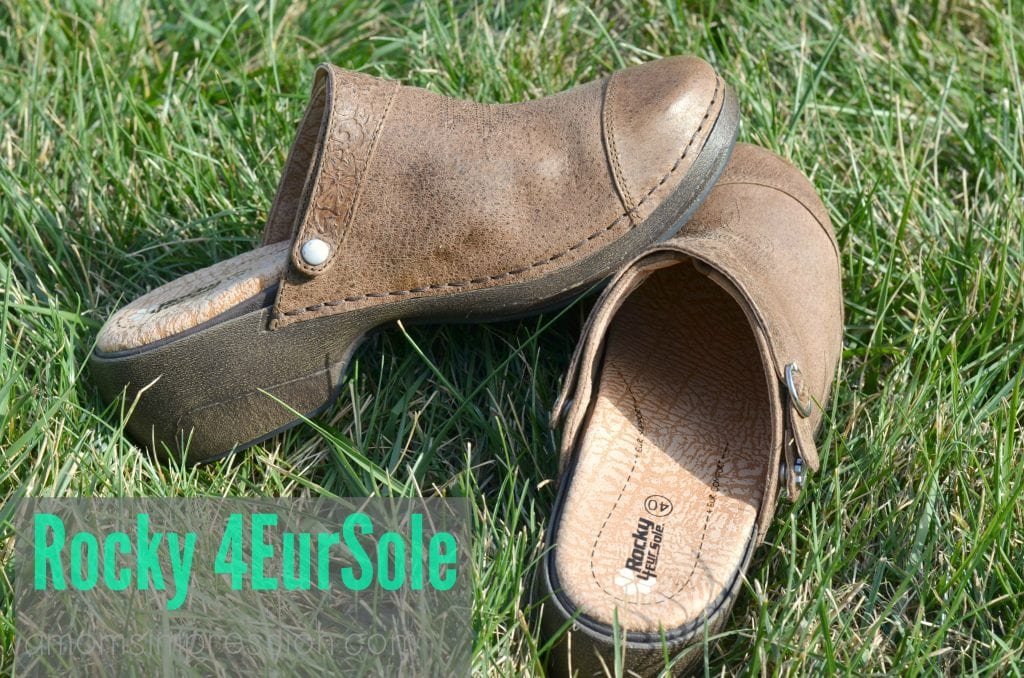 Life is busy.  Its a good busy with school, soccer, work and of course football season taking up a lot of our time.  It seems like we are running around everywhere trying to get things done.  There isn't a lot of time to waste, so having comfortable shoes is a must.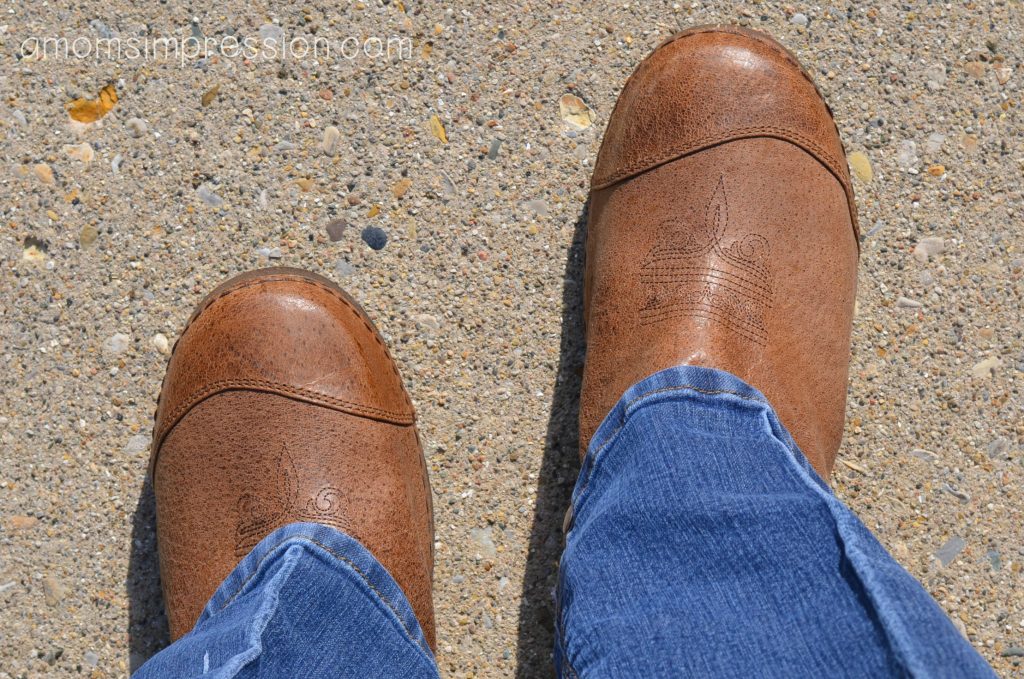 As a teacher, I am on my feet all day long.  I teach the little ones so being able to move from the floor to my feet with ease is essential.  With footwear it can be a challenge.  Either my shoes are fashionable but not functional or they are functional without much fashion.  I value my comfort so that is how I will usually pick out shoes.
I recently tried out a pair Rocky 4EurSole Women's Leather Clogs and knew right away that I was going to love these shoes.  These clogs are the most comfortable pair of shoes that I own and are perfect for anyone who is on their feet all day long.  I honestly have never felt a shoe this comfortable right out of the box.  These shoe are a perfect fit for nurses, chefs, teachers, or anyone whose job requires a lot of standing for long periods of time.
What makes these shoes unique is that there are three different ways you can wear them.  They come with two different soles that you can interchange to give you a back, or to go backless.  When you put in the backless soles you can also choose to wear the clogs with a strap or without a strap. I personally prefer wearing them without the back as well as without the strap, like a true clog.  In the winter time I will probably put the soles with the back on them to protect my feet from snow and rain.  Changing the soles can be a little tricky, as I had an issue grasping the sole in order to pull it out, but I figured it out and loved trying out all three styles.
I love how stylish these shoes are.  Most of the most comfortable shoes I have owned in the past have not been very fashionable.The versatility of Rocky 4EurSole shoes come in handy when you need to go straight from work to a night out with your friends.  They look fantastic with a pair of slacks as well as cool to wear with your favorite pair of jeans.  There are several different fashionable prints and colors to choose from, there is something for everyone!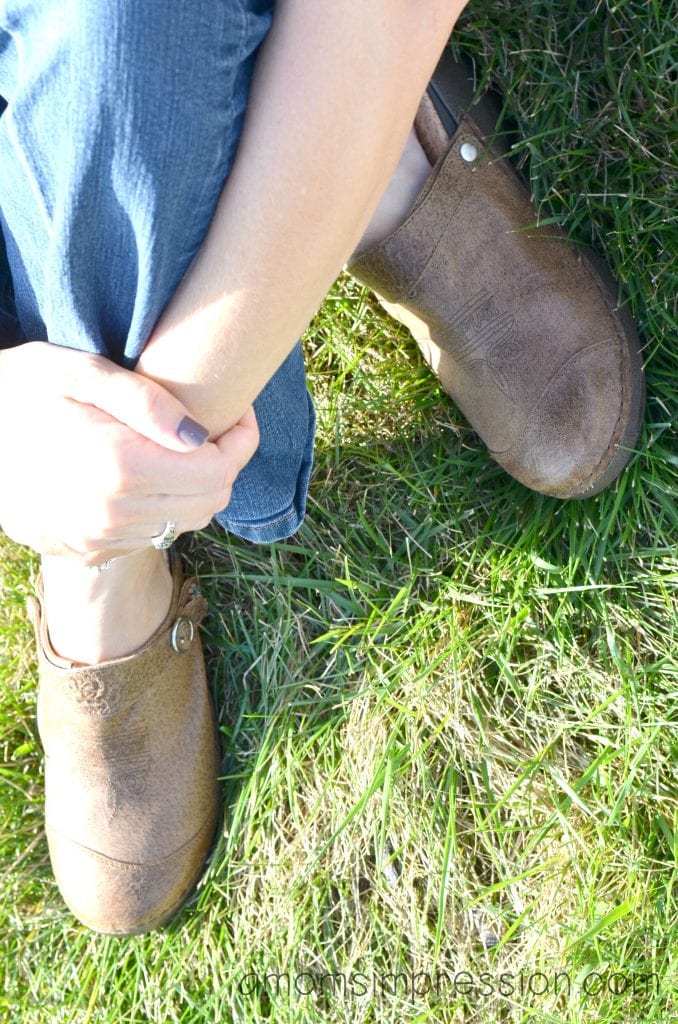 Fashion, function and versatility in one shoe that are comfortable to wear all day long… you had me at hello!
Do you want to try them out for yourself?  Check out the giveaway below!
Win It
10 lucky winners will win a pair of Rocky 4EurSole Women's Leather Clogs.  Enter in the form below.  Good Luck!
Rocky 4Eur Sole

Disclosure: I am part of the PTPA Brand Ambassador Program with Rocky 4EurSole and I received Compensation as part of my affiliation with this group. The opinions on this blog are my own.