The big day is here, How to Train Your Dragon: The Hidden World releases into theaters today! I am excited to share my thoughts about the newest How to Train Your Dragon film!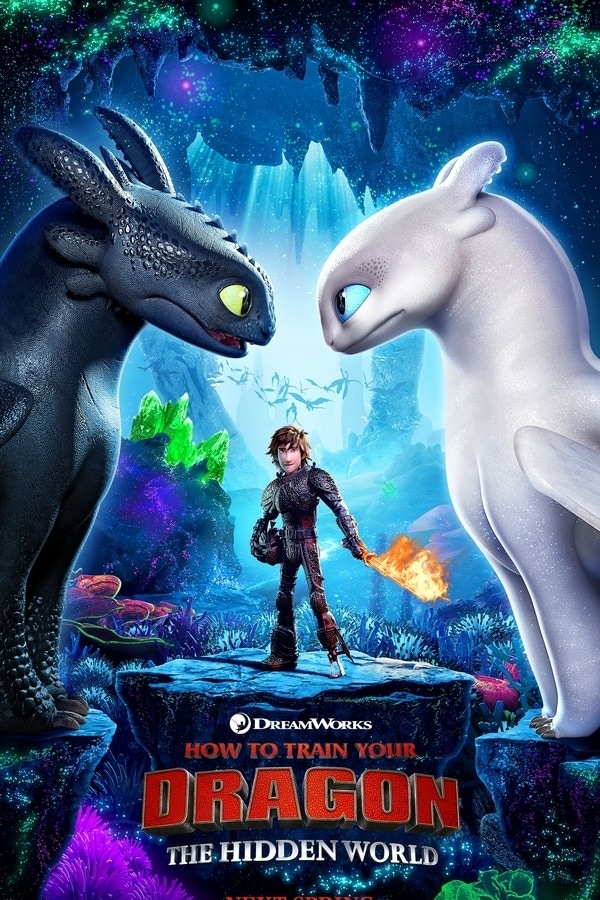 This post is in partnership with Universal Pictures who provided me with a trip to the DreamWorks Studios for the How to Train Your Dragon: The Hidden World press event.
How to Train Your Dragon: The Hidden World
A couple of weeks ago, I had the opportunity to visit the DreamWorks Animation campus for a press event surrounding the newest How to Train Your Dragon film.  We were able to screen the movie, attend the event, and interview the two main characters including the voice of Hiccup, actor Jay Baruchel as well as America Ferrera the voice of Astrid. The event was magical, but I have to say the movie was probably even better!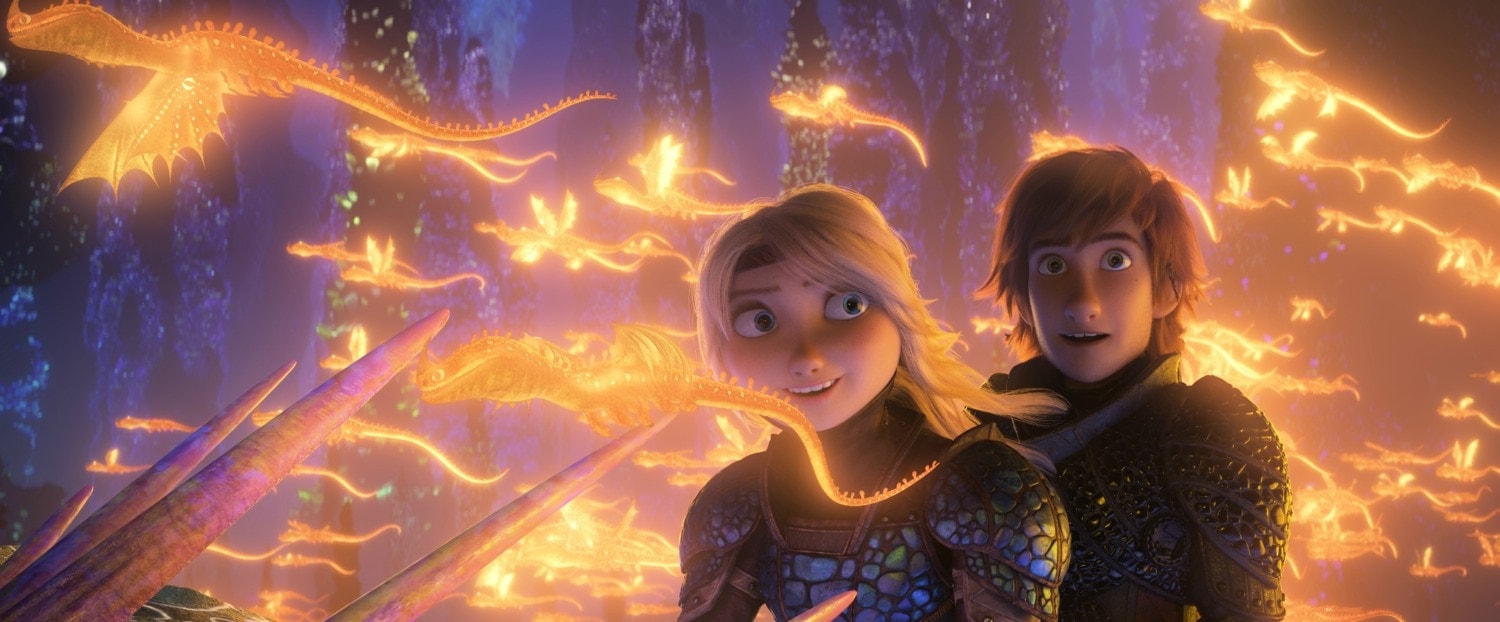 Before I get into my thoughts about the film, here is a short synopsis.
From DreamWorks Animation comes a surprising tale about growing up, finding the courage to face the unknown…and how nothing can ever train you to let go. What began as an unlikely friendship between an adolescent Viking and a fearsome Night Fury dragon has become an epic adventure spanning their lives. Welcome to the most astonishing chapter of one of the most beloved animated franchises in film history: How to Train Your Dragon: The Hidden World.

Now chief and ruler of Berk alongside Astrid, Hiccup has created a gloriously chaotic dragon utopia. When the sudden appearance of female Light Fury coincides with the darkest threat their village has ever faced, Hiccup and Toothless must leave the only home they've known and journey to a hidden world thought only to exist in myth. As their true destines are revealed, dragon and rider will fight together—to the very ends of the Earth—to protect everything they've grown to treasure.
When we left Hiccup and Astrid, Hiccup had just been reunited with his mother and had taken his father's place as chief of his village. We find out that the Vikings and Dragons have outgrown their village and that there are still many dangers that threaten the lives of the dragons. Hiccup, Toothless and their friends go off in search of a hidden place where the dragons could go and be safe.

A Mom's Impression of How to Train Your Dragon: The Hidden World
First off what I am about to say is the absolute truth. This is one of my favorite Animated films that I have seen in a long time! I would parallel this one with my love for Toy Story 3, and I couldn't stop crying for days after I saw that one.
DreamWorks was able to close the chapter on the How to Train Your Dragon franchise with a movie that showed what true love really looks like. It was sweet, inspiring, and breathtakingly beautiful!  The story never dragged on, there was never a moment during the film where I wanted to look at my watch to see how much time was left. I could have sat through about 3 back to back showings and not get tired of this story.
As a mom, I loved that it tells a love story between the two most unlikely of friends, a timid boy, and a unique dragon. I love how each of them needs each other to be who they are but that they learn how they can still be their best person (or dragon) apart as well.  The relationship is tested like never before and they both have to make a decision that is the right one, but that hurts like nothing else.
It is a story I want my kids to pay attention to.

Is How to Train Your Dragon: The Hidden World Scary for Kids?
The short answer to this question is no, it isn't. However, I have learned that there are very sensitive kids out there and there are a few very dramatic fight scenes and a lot of adventure being had in this movie. There are some loud sounds and some scary looking bad dragons.
It might also be difficult for really young kids to understand why the movie ends the way it does, but those who do understand will need some tissues… fair warning.
Overall I think this is a wonderful movie for both adults and kids alike. As I said, it is one of my favorite animated movies and I think its the best film in the franchise. I highly recommend you and your family see it in theaters this weekend.
Follow How to Train Your Dragon for more fun Coverage
Stay connected about the movie by following the #HowToTrainYourDragon hashtag on all your social channels. You can also keep connected by following Toothless, Hiccup, Astrid and all your friends on their website and socials:
Official Website: howtotrainyourdragon.com
Facebook: facebook.com/HowToTrainYourDragon
Twitter: twitter.com/dwanimation
You will want to grab your tickets now if you don't already have them, this is a movie you won't want to miss seeing on the big screen!
If you missed it be sure to check out my interview with Jay Baruchel (Hiccup) and America Ferrera (Astrid) and my behind the scenes visit DreamWorks Animation Studios.</p