How to Train Your Dragon: The Hidden World flies into theaters everywhere this Friday. A couple of weeks ago I had the opportunity to go behind the scenes at DreamWorks for a press day to celebrate the opening of the film. Today I am excited to share with you what we did at DreamWorks Animation Studios!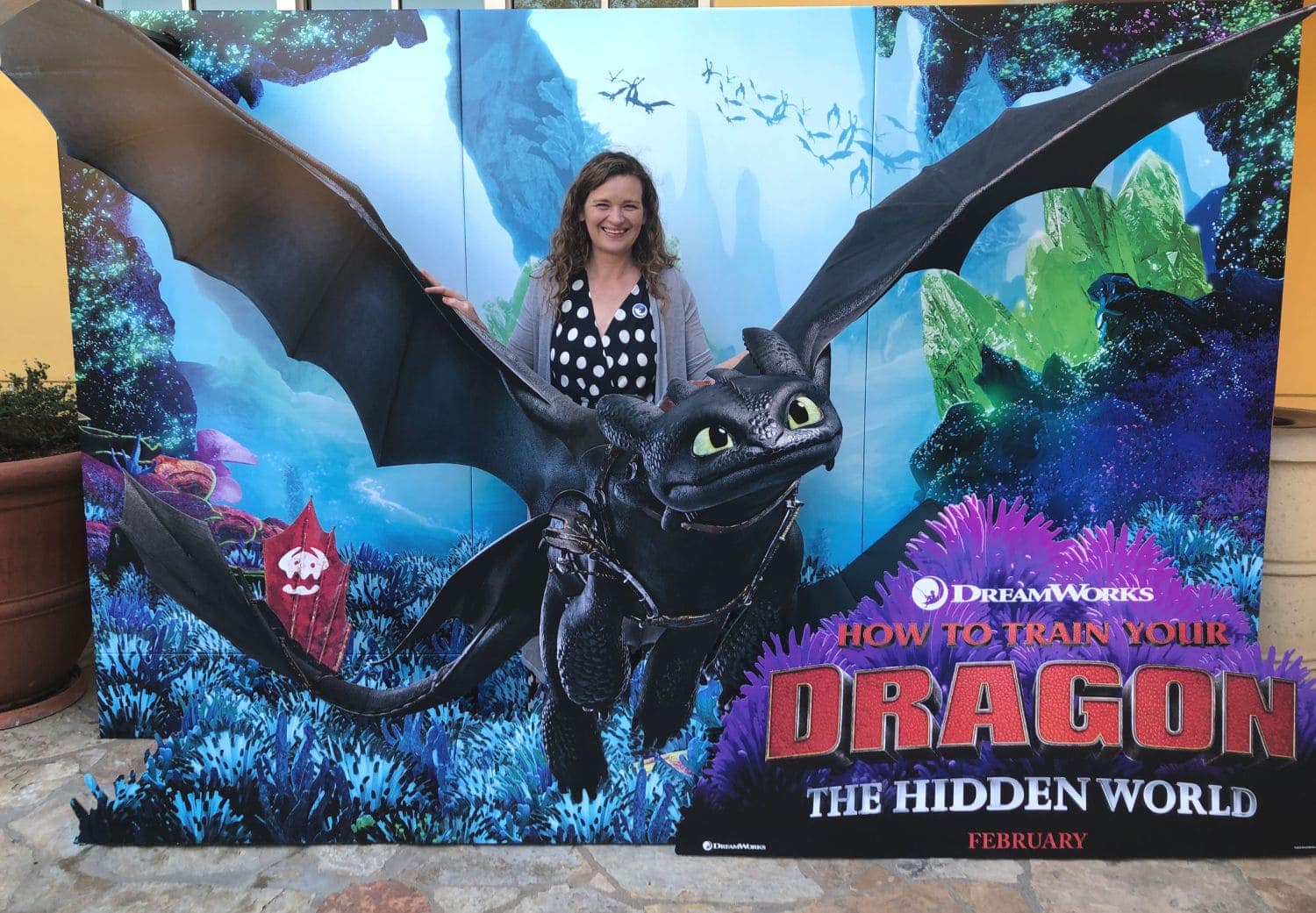 This post is in partnership with Universal Pictures who provided me with a trip to the DreamWorks Studios for the How to Train Your Dragon: The Hidden World press event.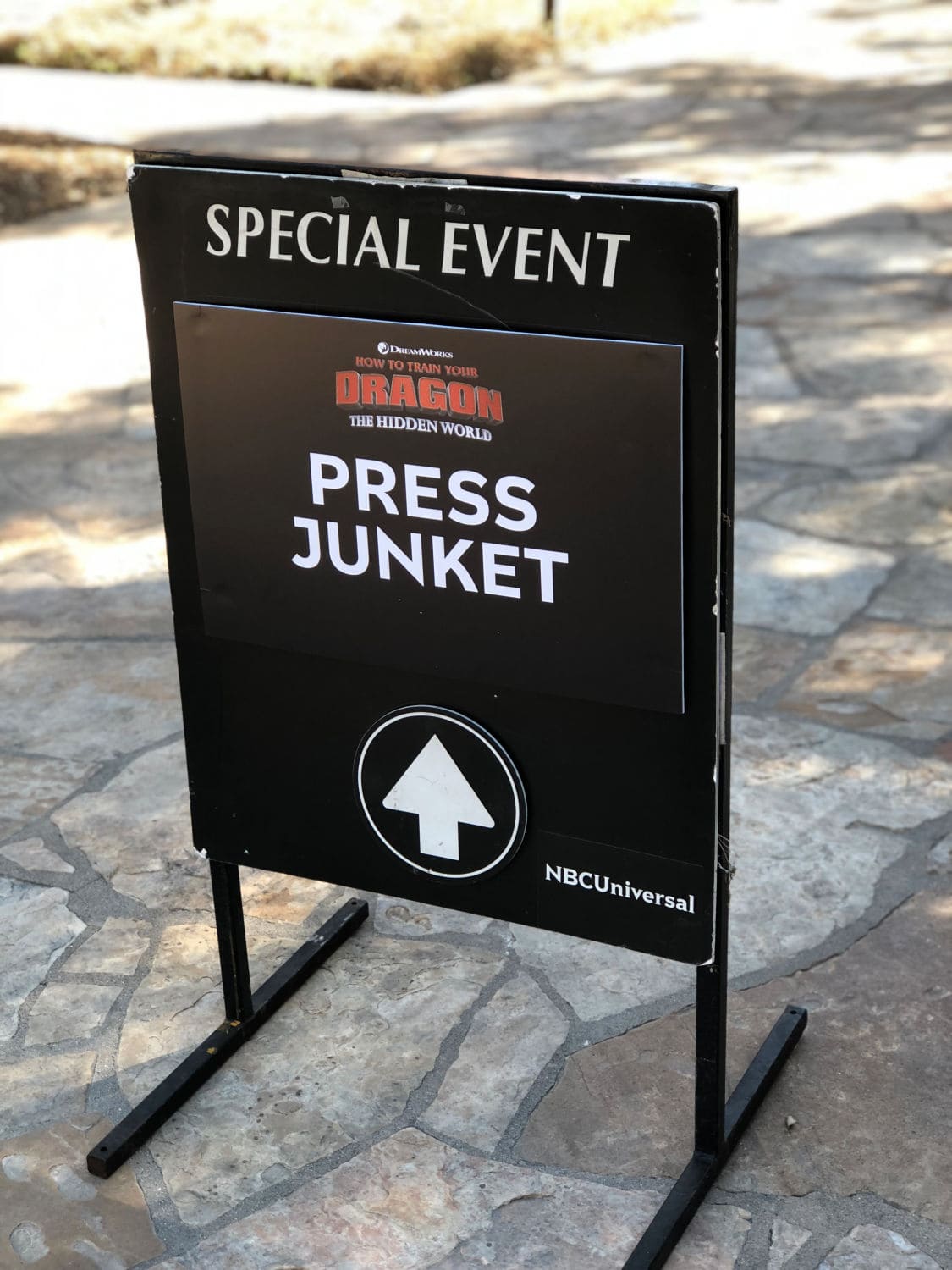 If you follow me on Instagram you probably saw some of the amazing adventures I had while in LA for the How to Train Your Dragon press Junket. Today we are going to go behind the scenes and check out all the fun things I got to do at the DreamWorks Animation Studios campus.

DreamWorks Animation Campus
The moment I walked onto the campus, I just felt happy and inspired. I have often found that creative people need to work in creative spaces and DreamWorks did not disappoint. We were immediately greeted by familiar friends!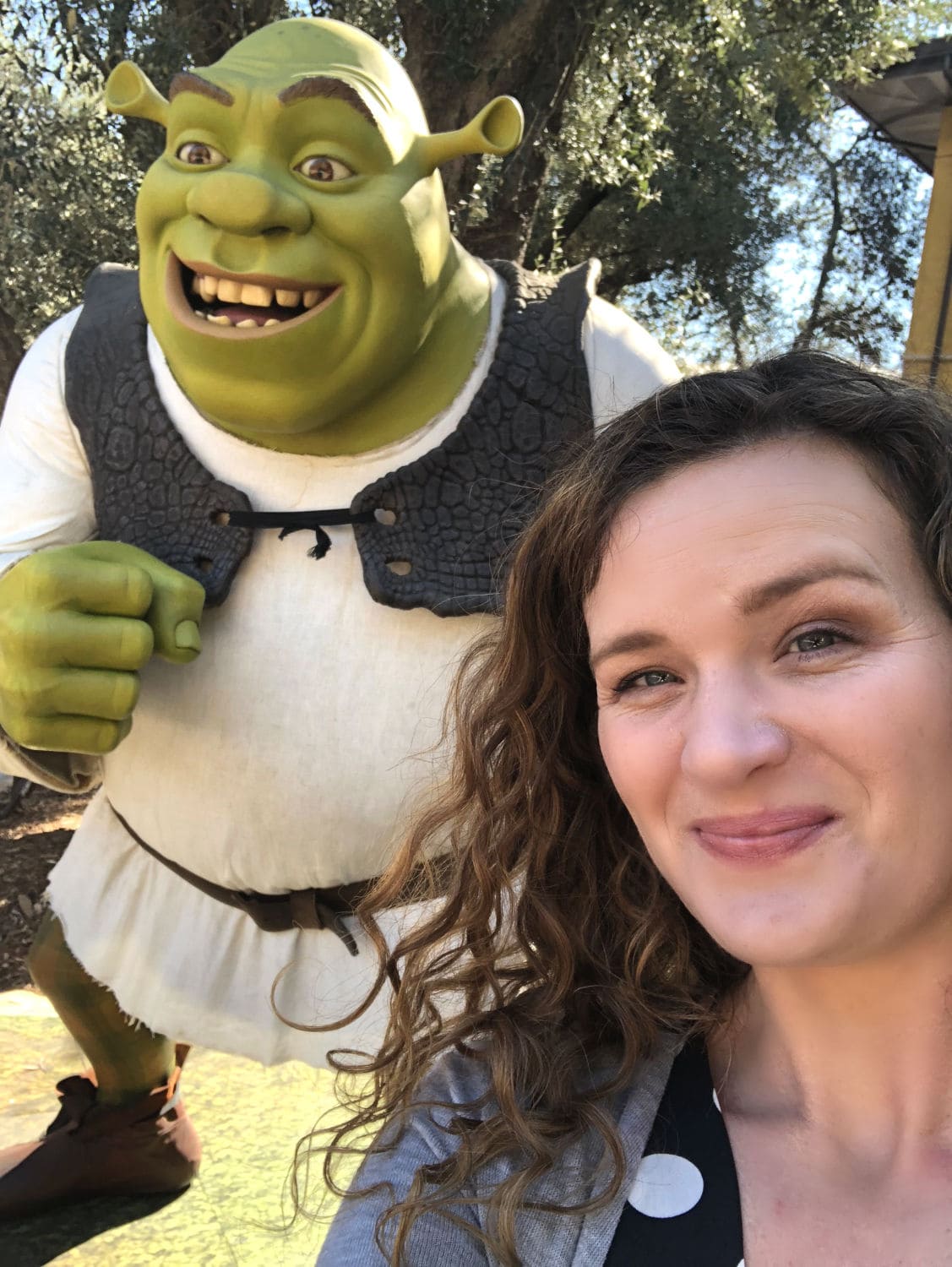 While we were on the campus we participated in a fun scavenger hunt where we found Toothless and Light Fury waiting for us by the fountain! Beside the fountain there is a topiary in the shape of the DreamWorks logo!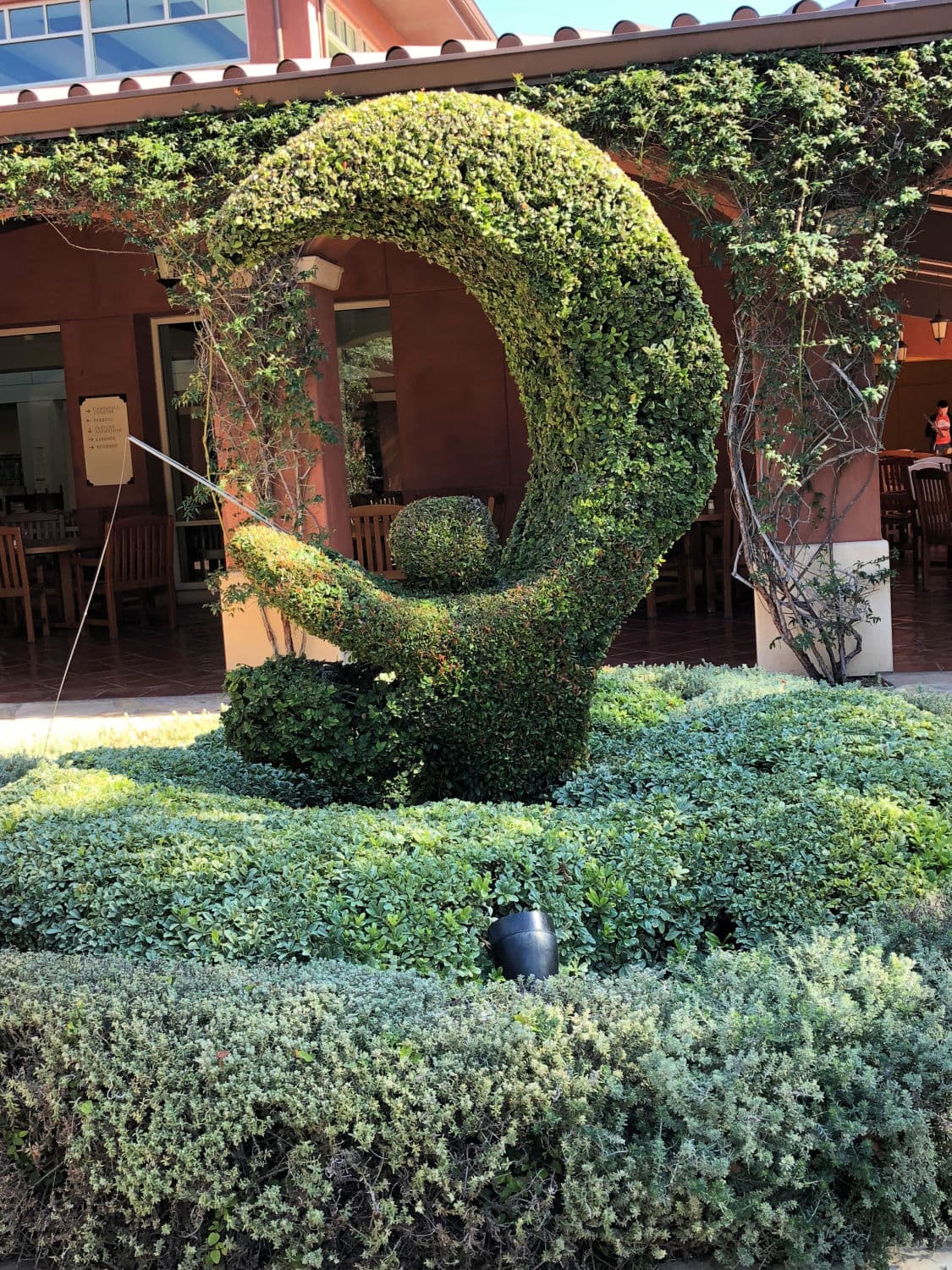 This is just one of the many unique touches that you find throughout the campus. I am sure there are even more than what I saw in my short visit.
Throughout the campus you are met with some of DreamWorks famous characters like Shrek, Kung Foo Panda, and our favorite How to Train Your Dragons Cast. At the end of our scavenger hunt I even got to meet Hiccup and Astrid!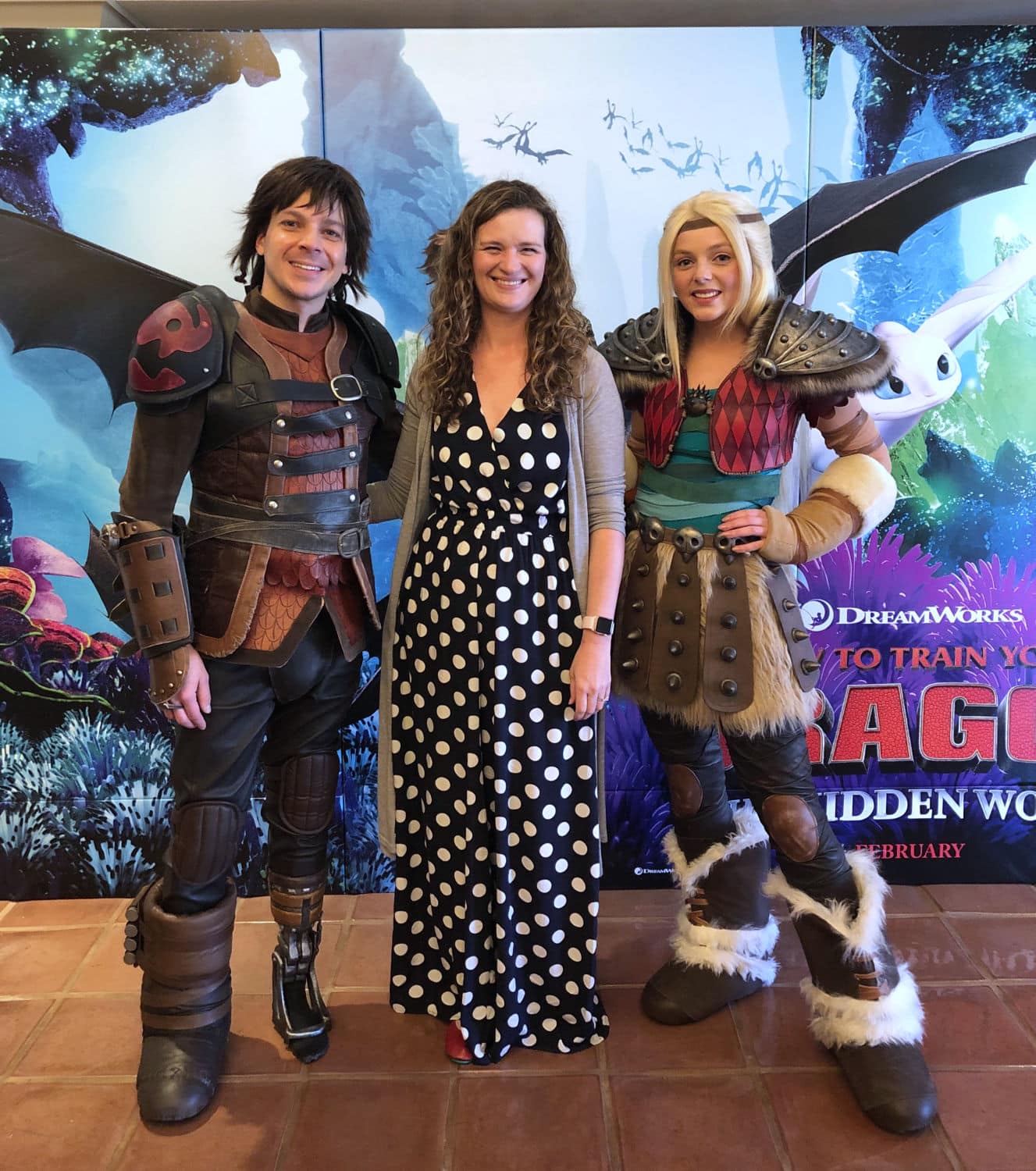 In addition to Astrid and Hiccup, I was able to experience this event with some amazing bloggers from the Southern California area and my good friend Mariah from Houston!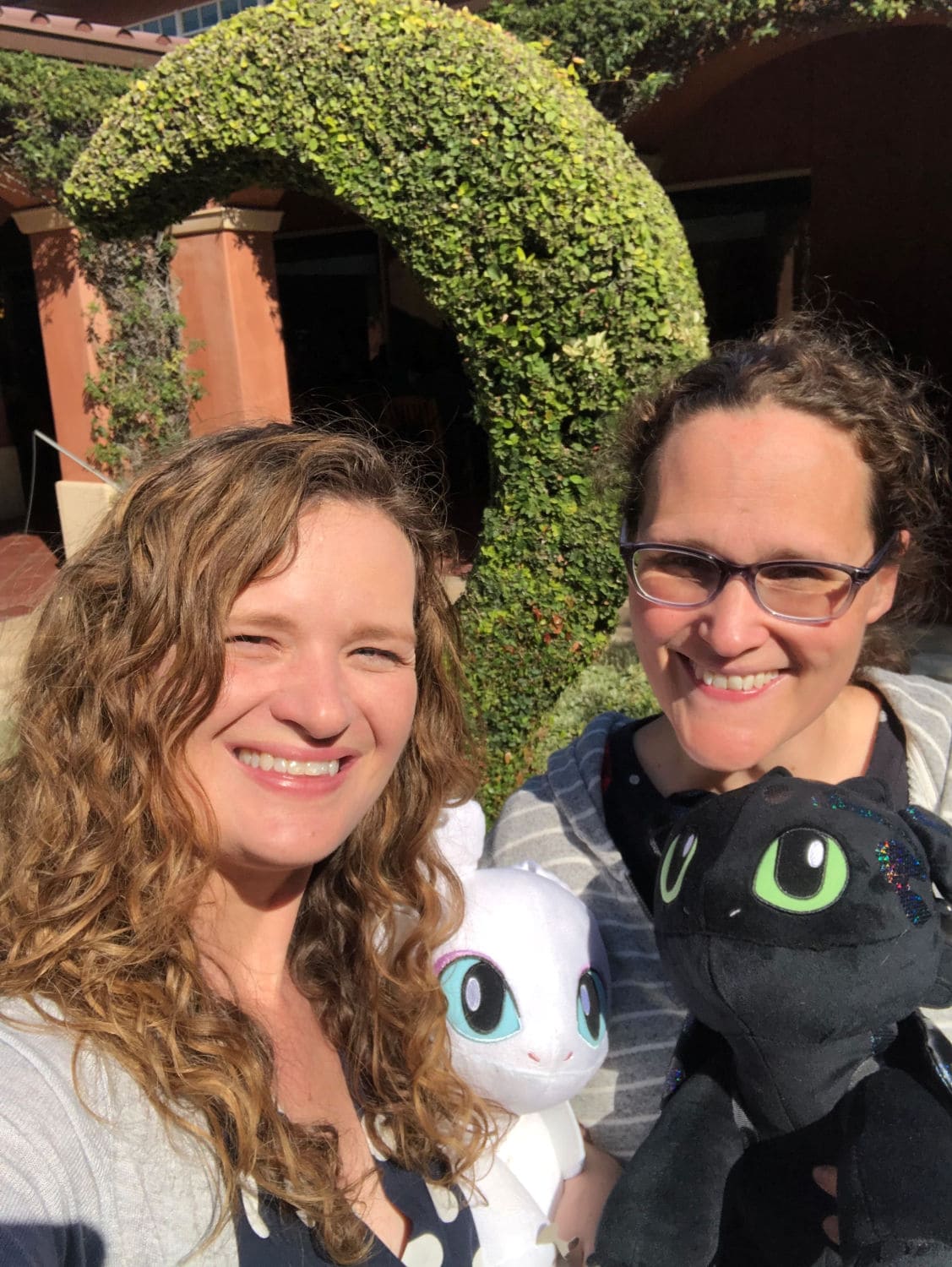 I think we were all a bit impressed with the campus and all the fun activities we were able to participate in. They treated us to a nice lunch, some tasty desserts, some special presentations and a wonderful interview with some of the cast members.
Motion Capture
While we were at the junket, we attended a Motion Capture presentation by some of the DreamWorks crew. They showed us how they are able to capture the likeness of anything by using attachable light sensors. Motion Capture is used primarily for human movement so that the animators and layout can work on blocking, movement and figuring out where shadows will fall within the scene.
I wish I had some pictures to show you, but this part of the campus was off limits for my phone and camera. I can tell you that it was kinda like a green screen, but more advanced. It was almost 3D like and you felt as if you were actually there flying with Toothless.
Fly With Toothless
Speaking of flying with Toothless, we were treated to a fun digital experience where we had the chance to fly and interact with our favorite dragon!
Check out my fun video!
When we were in the recording studio we didn't see anything that you see in the finished product. We were looking at a screen that told us what to do and the we did it. For instance, while we were in the Hidden Dragon World the screen said look all around you in amazement.
I had a lot of respect for actors after this!
How to Train Your Dragon: The Hidden World Duff Goldman Cake
The party didn't end with our scavenger hunt or our flight with Toothless. At the press junket there was an amazing display of cake! Celebrity chef Duff Goldman made an unbelievable cake to celebrate the movie! Seeing it in real life was amazing!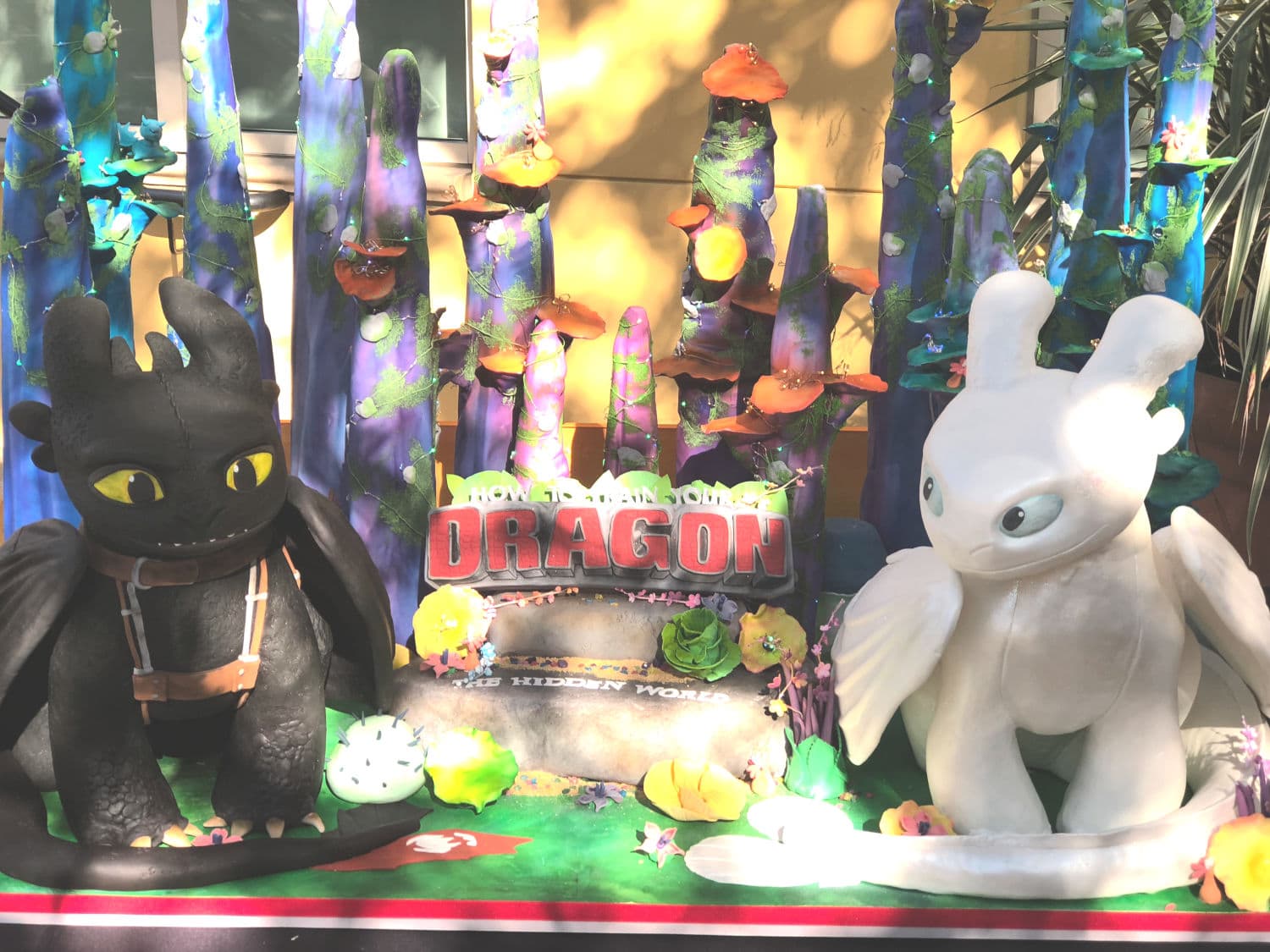 I did a fun video showing all the parts of the cake on my Instagram Stories and saved it to my Entertainment highlight reel if you want to go and check it out!
Just check out cake Toothless!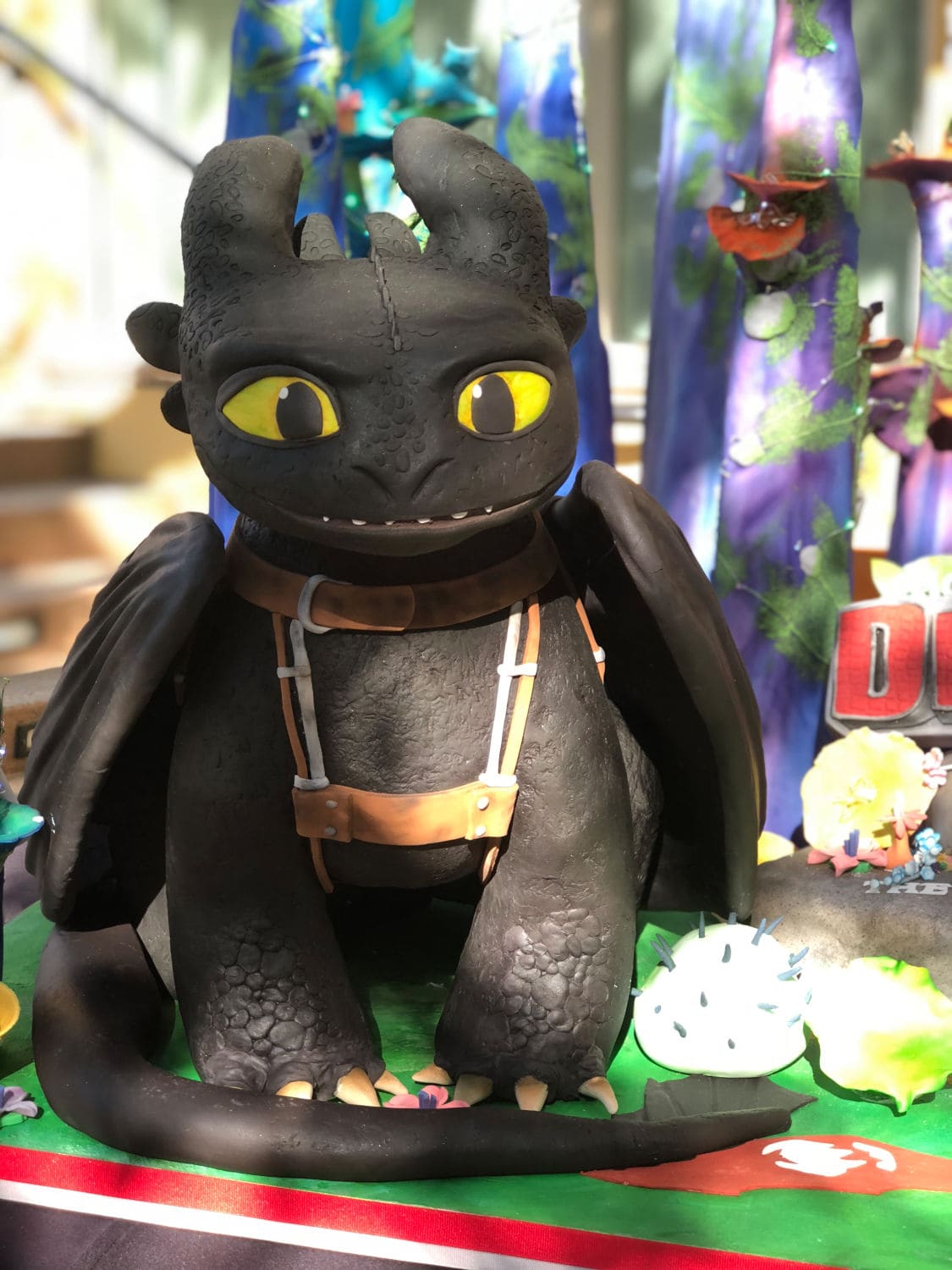 It really looked like he was sitting there on the table. I can't believe that he is edible. I would love to visit Charm City Cakes and see them create these cakes in person!
Cast Interviews
During the press junket we also had the unbelievable experience of interviewing the voice of Hiccup, actor Jay Baruchel as well as America Ferrera the voice of Astrid.  Be sure to check out my interview, I was inspired and encouraged by what they had to say about their time voicing these characters and some great advice they got from their families when it came to growing up!
Follow How to Train Your Dragon for more fun Coverage
Stay connected about the movie by following the #HowToTrainYourDragon hashtag on all your social channels. You can also keep connected by following Toothless, Hiccup, Astrid and all your friends on their website and socials:
Official Website: howtotrainyourdragon.com
Facebook: facebook.com/HowToTrainYourDragon
Twitter: twitter.com/dwanimation
Instagram: instagram.com/httydragon
You will want to grab your tickets now if you don't already have them, this is a movie you won't want to miss seeing on the big screen!
If you missed it be sure to check out my interview with Jay Baruchel (Hiccup) and America Ferrera (Astrid).
Stay tuned all week for more How to Train Your Dragon coverage leading up to the premiere on Friday!