Looking for a fun tutorial on how to tie dye Easter eggs that you can do with your toddler? This simple tutorial uses everyday markers making coloring and decorating eggs so easy. This is perfect for any aged child or adult!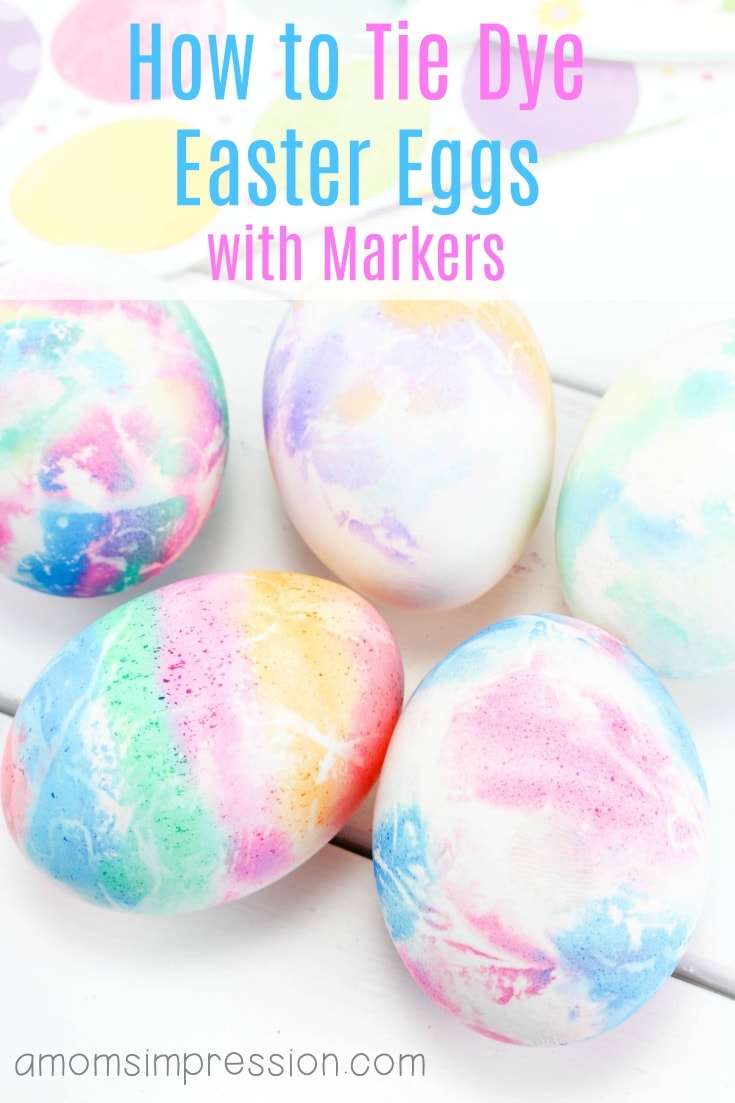 Easter has always been one of my favorite holidays. I think this all started when I was young and my mom would decorate Easter eggs with us.  Every year we tried different ways to decorate our eggs. Now 35 years later I am still loving the tradition of decorating Easter eggs and making Bunny Bait with my kids.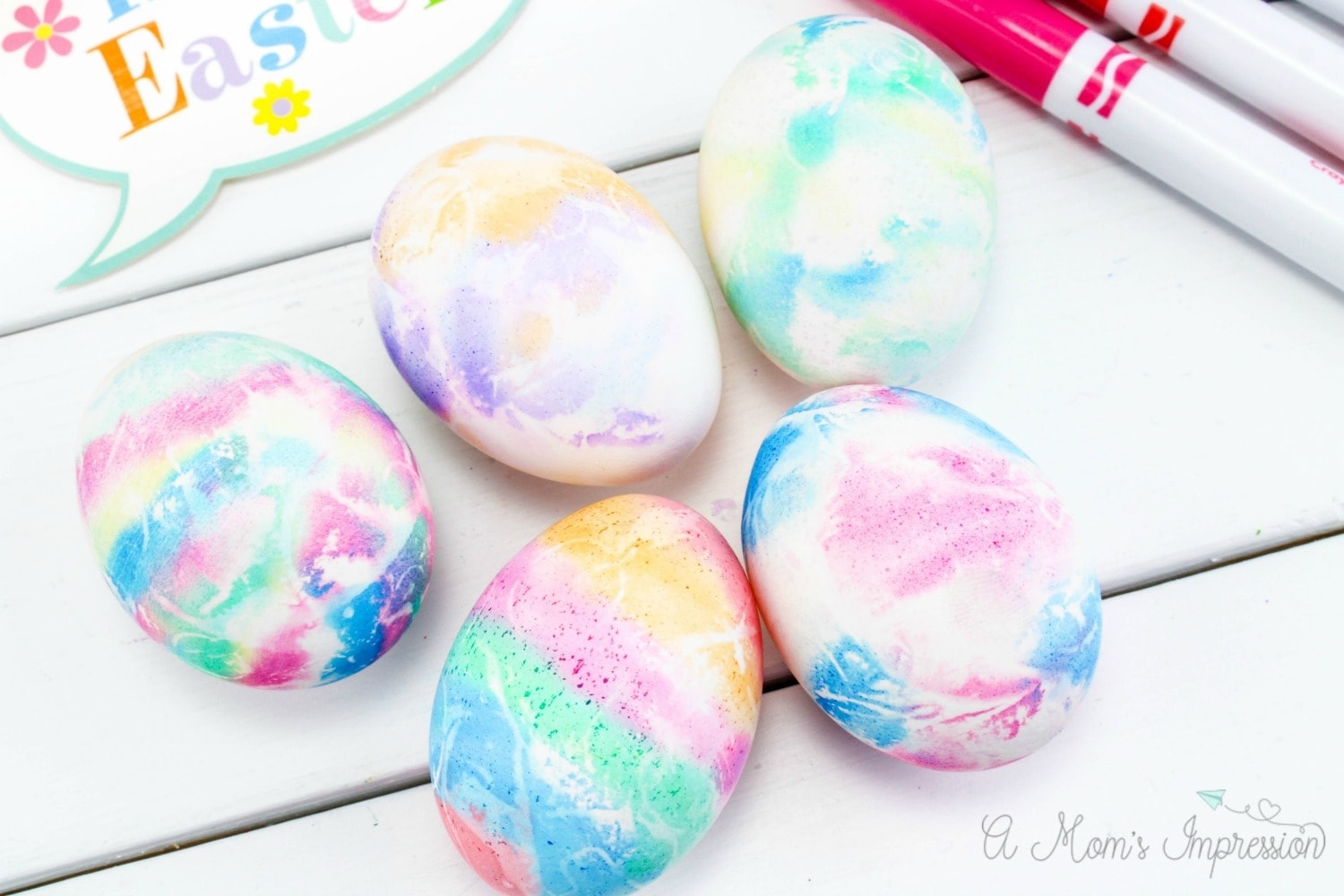 Tie Dye Easter Eggs
Over the years we have done many different techniques to decorated our eggs. One of my personal favorites is tie dye Easter Eggs.  If you do a quick search on the Internet you can find many different ways to tie dye Easter Eggs.  The way I am going to teach you today is the most simple, yet easy method that even toddlers can help out with.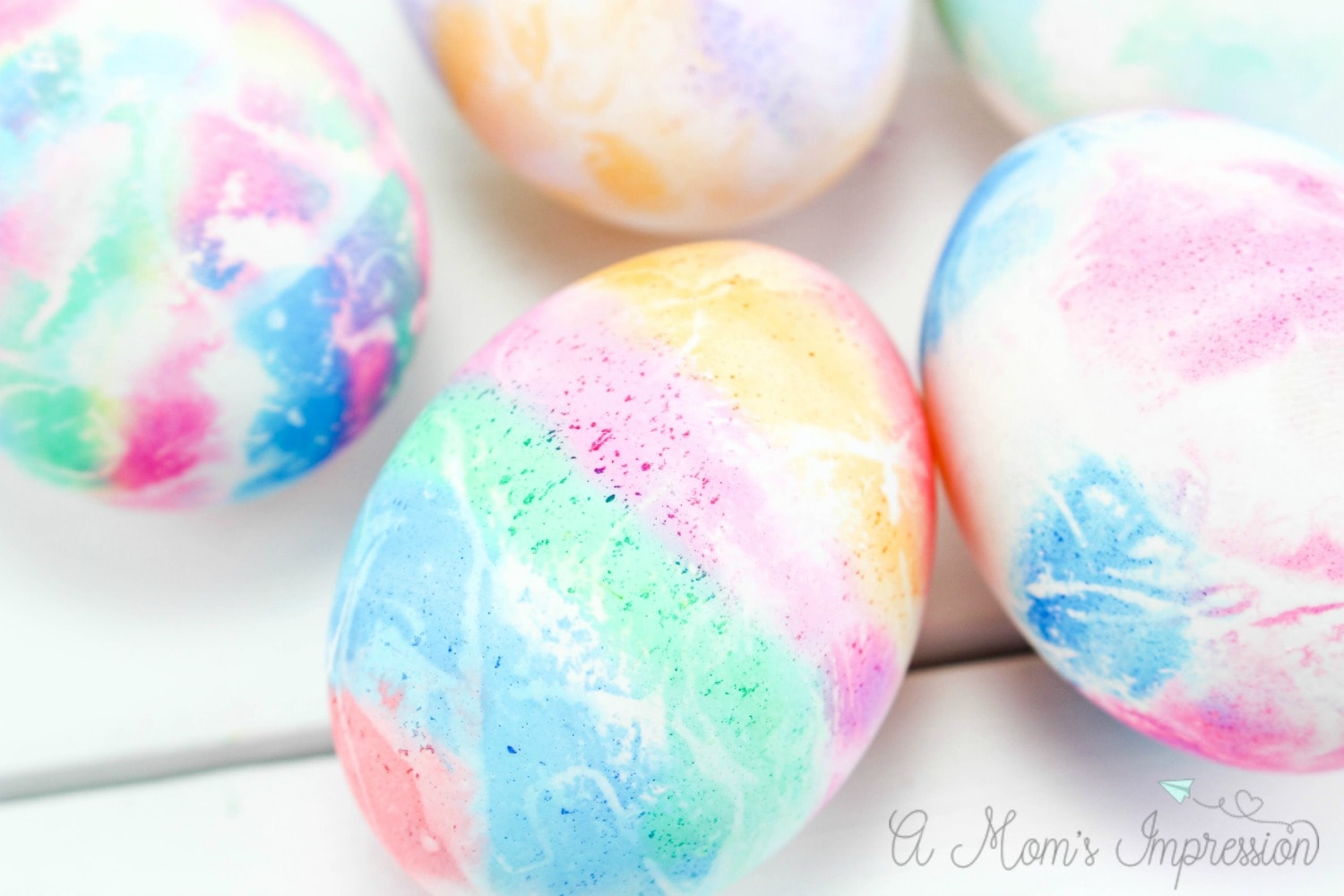 The great thing about this tutorial is that it uses everyday items that you probably already have around the house.  If you don't have baby wipes at home you can simply use a damp paper towel, making sure you squeeze out as much moisture as possible before you color on them.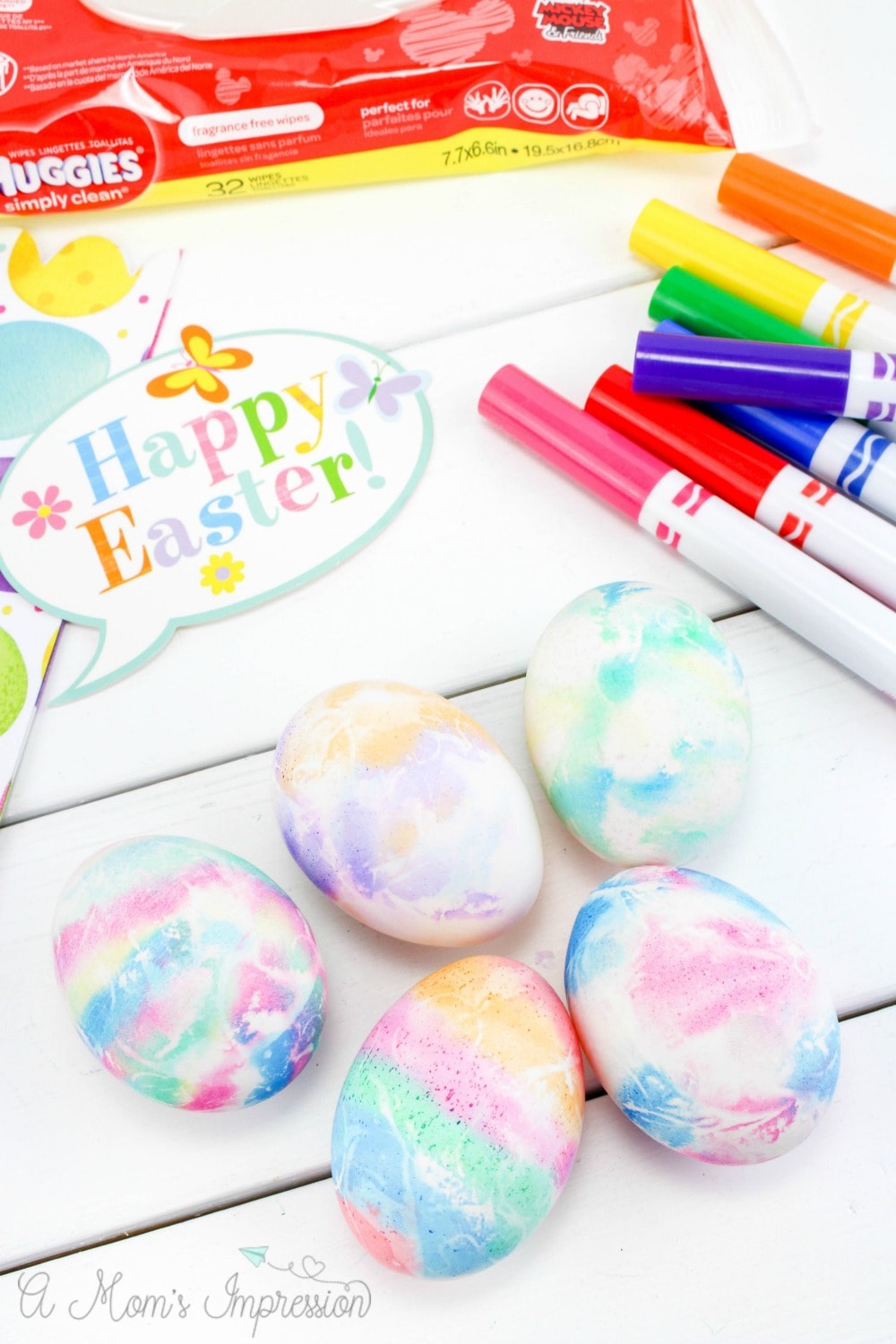 The more you color on the baby wipe the more colorful the eggs will be. Experiment with different designs and markers to make unique eggs. It is a fun activity to do as a family.
How to Tie Dye Easter Eggs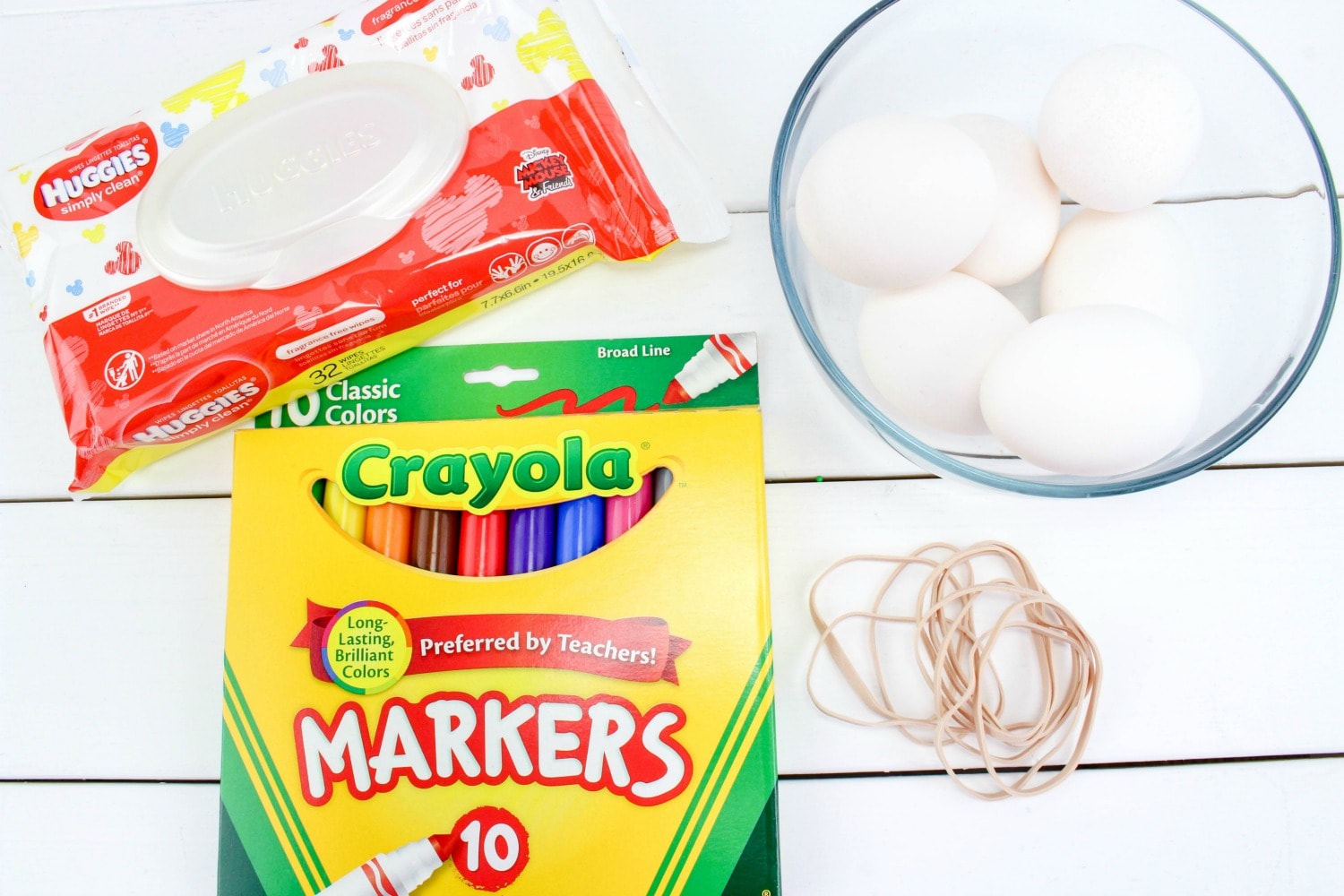 Supplies
Baby wipes
Markers (Assorted Colors)
Rubber bands
Directions
Cut baby wipes in half and draw pictures, shapes, rainbow of colors, etc. on each wipe.
Then wrap the wipe around each hardboiled egg. Add 1-2 rubber bands to secure the wipe in place.
Let sit for about an hour and unwrap.
Cute Eggs to decorate for Easter!
If you like these, be sure to check out our favorite fabulous painted Easter eggs.
Pin for Later