This is a partnered post with SearchRx.  All opinions are 100% mine.

Did you know that Americans spend almost $400 billion on prescriptions every year, averaging over $1300 per person!  Heathcare is a hot topic right now with all the changes and proposals going through our Congress.  It may seem like many of us are struggling to find affordable heathcare that works for our families. I know I am constantly looking how to save on prescription drugs that my family needs to maintain our health. Every penny counts and I know this is one of the ways that I can help my family save on heathcare costs.
The problem is finding ways to save on the prescriptions that we need.
Recently I was introduced to a service that can help my family find the best prices on our prescriptions and it has turned into a great resource to save money.
How to Save on Prescription Drugs
SearchRx is a website/app that allows you to search their database to find the lowest prices on over 50,000 prescription drugs at your local pharmacies. Prescription medication prices can vary even between the same chain of pharmacies, so make sure to shop around with SearchRx to find the pharmacy with the lowest prices. SearchRx has a relationship with a benefit manager to get you the best discounts on your prescriptions.
Once you've found your best local pharmacy price, get the savings by printing or emailing your prescription coupon.  You can then present this coupon to your pharmacist when you check out. The codes on your drug coupon will be entered by the pharmacist to access SearchRx's special rate prices. SearchRx is available to everyone and free to use at over 62,000 pharmacies.
No claim form
No deductible
No limitations or maximums
No pre-existing condition exclusions
SearchRx coupons are available for use for all Americans!
To use SearchRx
The SearchRx app is available for all mobile devices.
SearchRx for Apple
SearchRx for Android
If you don't have access to a mobile device you can also access their discounts on their website, SearchRx.com.
All you need to do is enter your prescription in the search box and hit enter.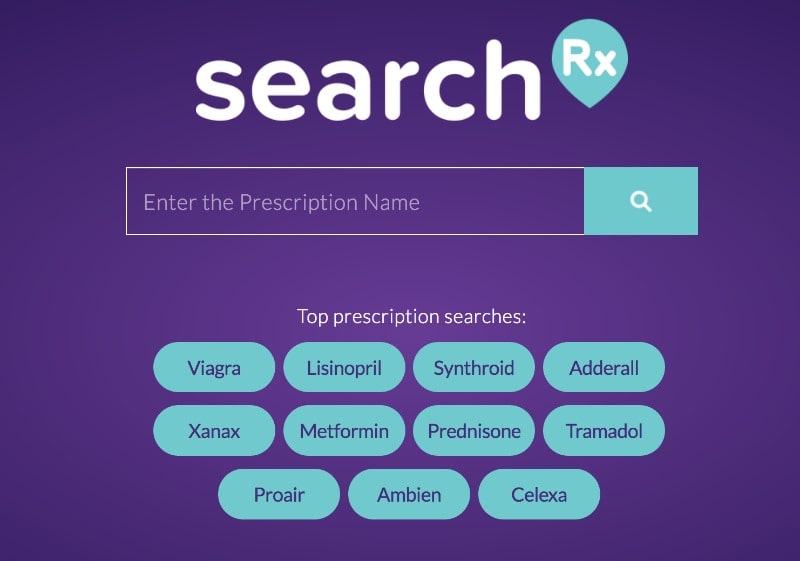 A screen will pop up showing you the best prices from the pharmacies around you.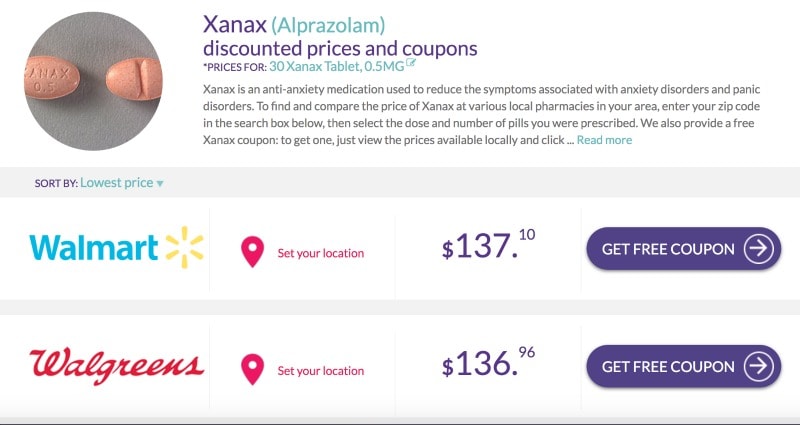 To ensure you get the price you see on the website/app, click on the "Get Free Coupon" button and either print out the coupon or email the coupon to yourself and present it to your pharmacist when you pick up your prescription. There is no need to enter any credit card information and the service is completely free. Many times, SearchRx's prices are better than our prescription prices using our insurance card!
Its that easy to save!
Save Even More!
If you're looking to save even more, check out SingleCare to find the best prices on healthcare services in your area. SingleCare lets consumers access savings for prescriptions, dental procedures, vision visits, and video doctor visits. SingleCare works with local providers to pass along savings to consumers that are usually reserved for larger insurance companies.
We are all in this together so why not help each other out and spread the word about this FREE program to help us all save money on our prescriptions.
Do you have any other tips for saving on prescriptions?