This shop has been compensated by Collective Bias, Inc. and its advertiser. All opinions are mine alone. #Back2SchoolReady #CollectiveBias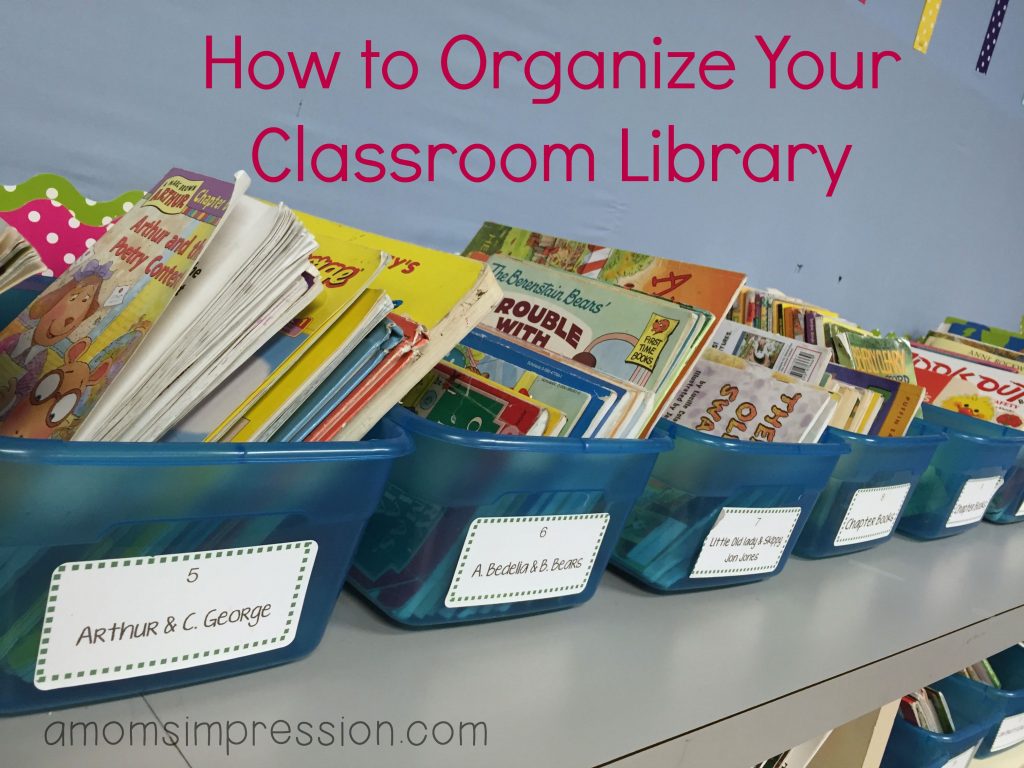 I've been in my room a lot over the weekend getting ready for school to start next Monday.  One project that I always do before the kids arrive is to organize my classroom library.  I have found that if I'm not organized I am constantly searching and tearing things up looking for a particular book for a lesson.  I have collected a lot of books over the years and organizing them is a huge project but luckily it isn't hard and once you set it up, it is easy to maintain!
Speaking of books.  When I was shopping for schools supplies this week at Walmart I also needed to pick up some school lunch snacks and cereal for breakfast.  I saw that there were specially marked packages of Kellogg's products that have a code for a Free Scholastic Book!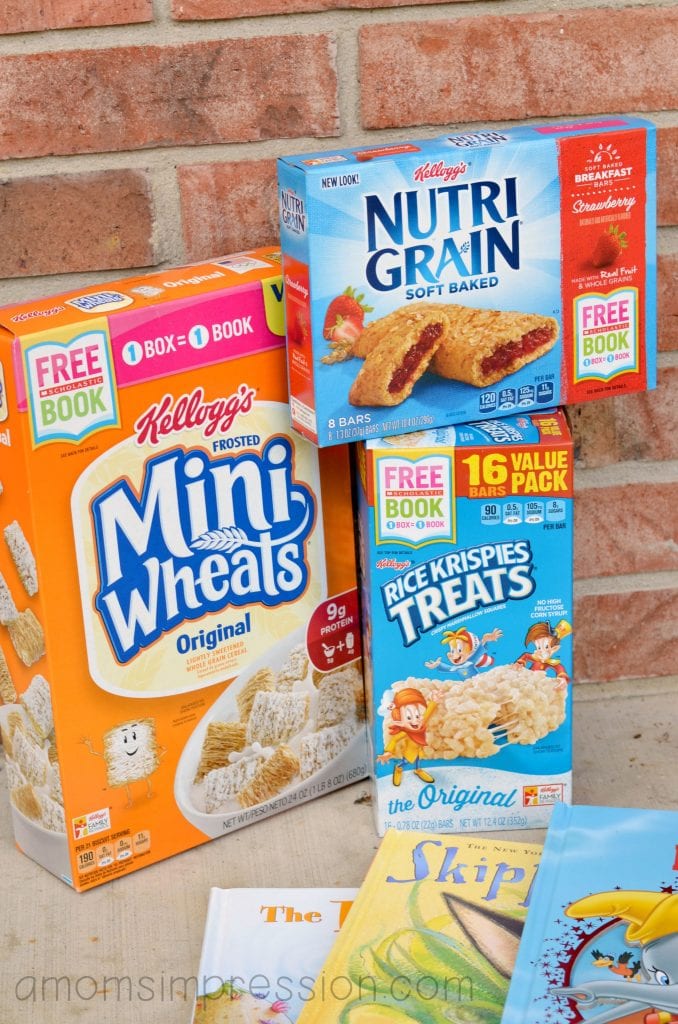 These codes are a great way to start building up your classroom or personal library.  Having a variety of books available for students or your child is essential to build an independent reader. A student will only be engaged with a book that interests him and often they only have a few minutes to pick out the perfect one. Knowing where to find that perfect book is vital. Luckily there are only 3 steps to Organize Your Classroom Library.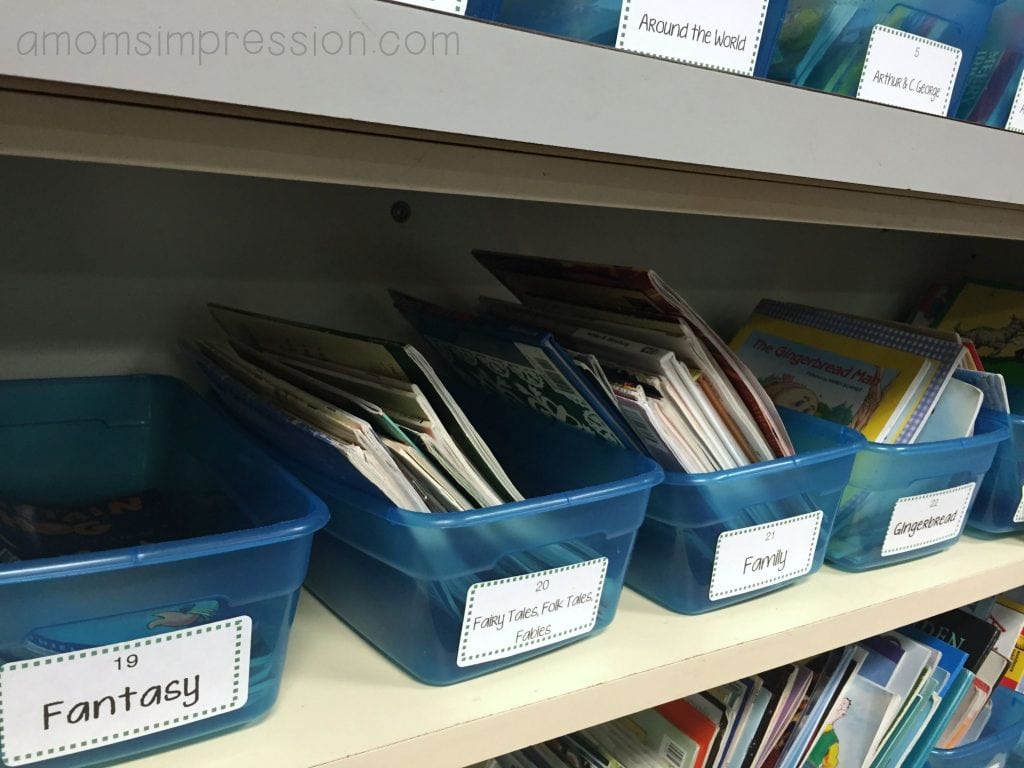 With that in mind, I have categorized my books in two different ways.  My main classroom library consists of 40 tubs of books sorted by subject.  Initially this was time consuming but I only had to do it once and then every year I edit the tubs and add to them.  This is the first (and most time consuming) step to getting your library organized.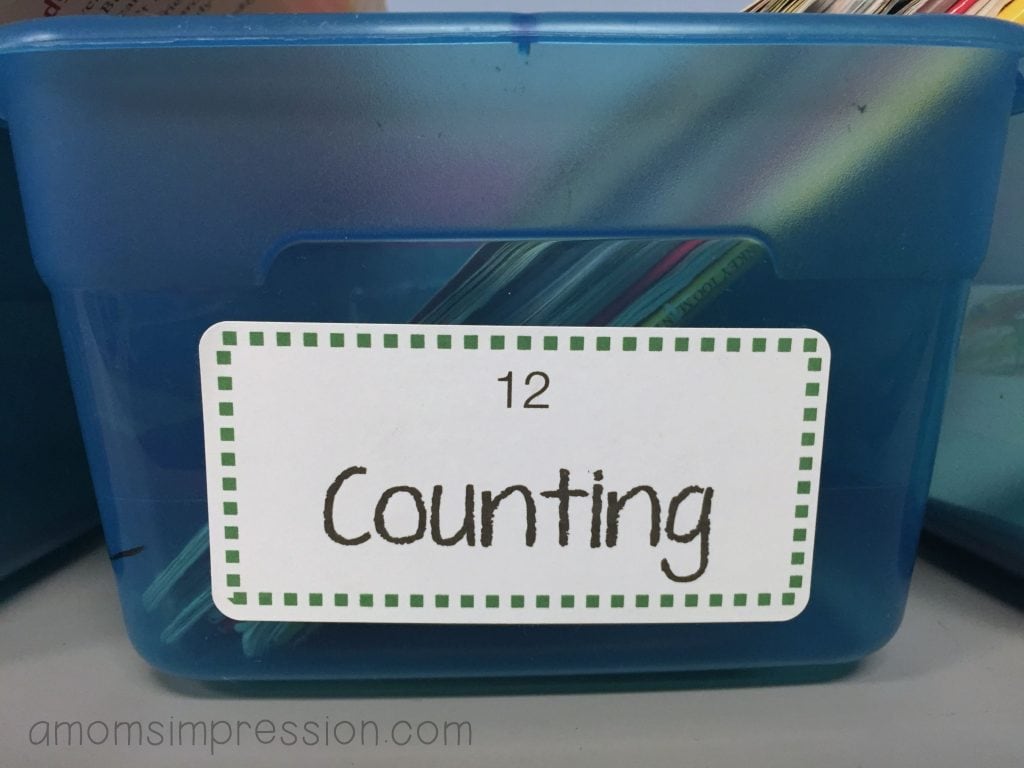 After you have determined your themes, step 2 is to number all of your tubs.  I started numbering them in alphabetical order so that it was easier for me to find them but as I added themes or taken themes away they aren't really in alphabetical order anymore.  It really isn't that important, what is more important is step 3, labeling each book.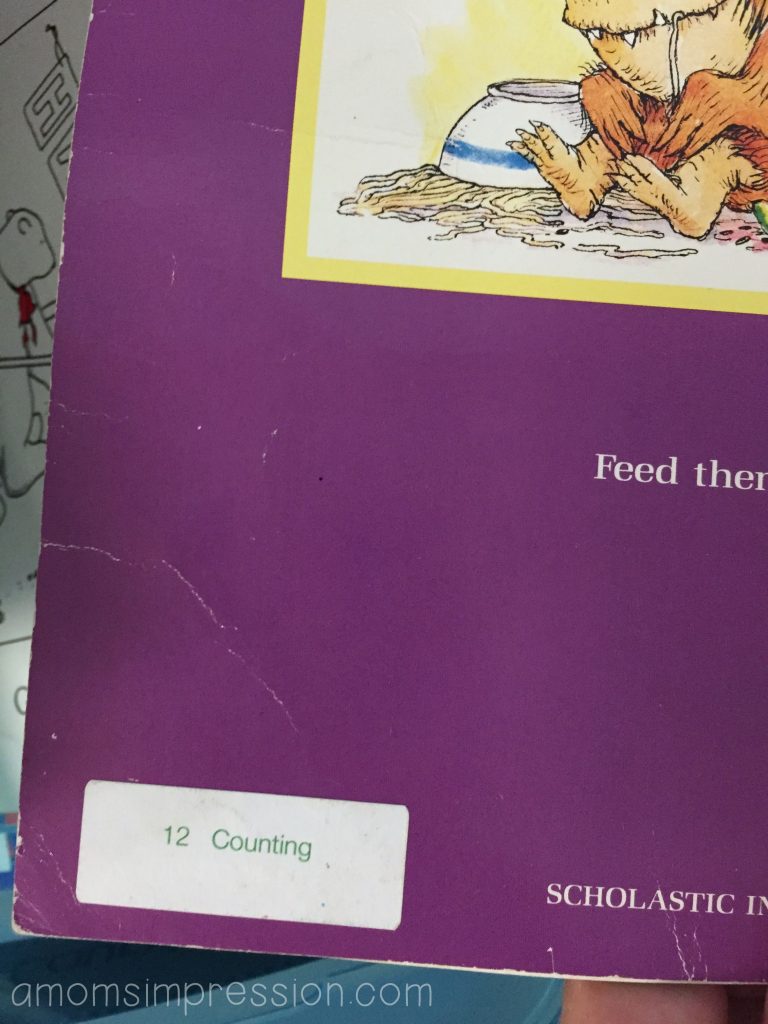 I put a small sticker on the back of each book with the corresponding tub number and theme.  This is how the library stays organized.  My students learn that they need to put the books back in the correct tub when it is time to pick out new books.  I have a class of first graders and this system has been working very well over the past 5 years.  It really only takes these easy 3 steps to make a library that is functional, organized, and most importantly that your students can maintain for you.
This may seem like a bit much for a personal library, but I have a simple solution for that as well.  I have 2 libraries in my classroom, my main one and an area that is leveled.  The leveled readers are organized by color.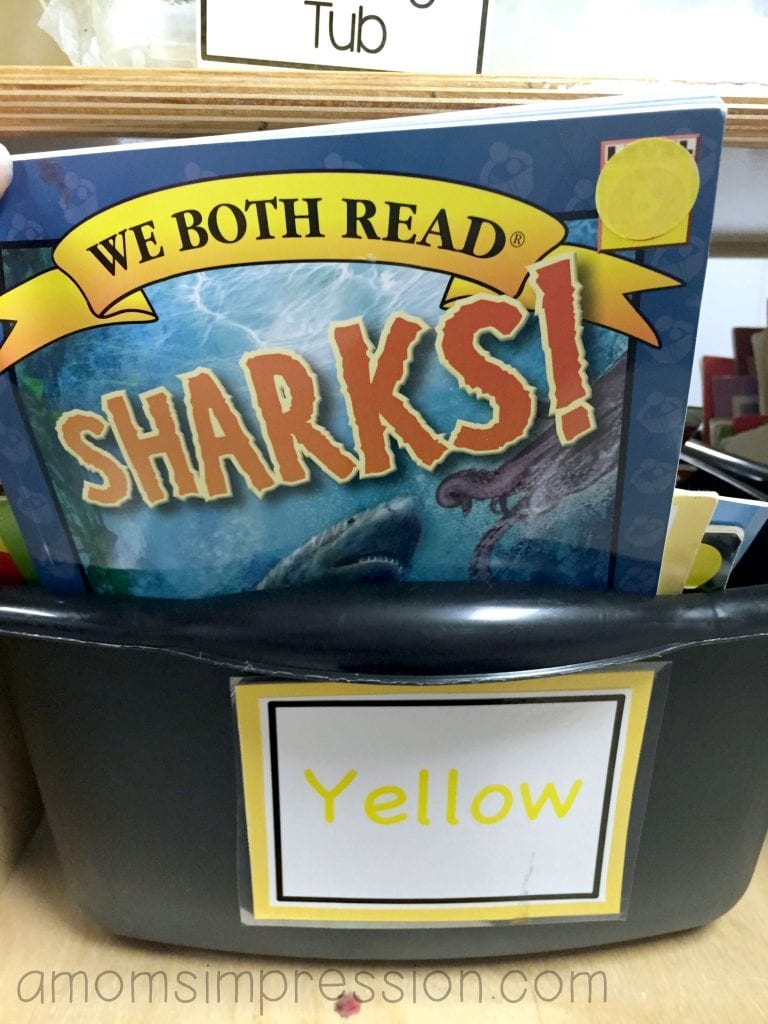 Using the same basic principals that I use for my leveled books, you can make an organized library in your home.  Create tubs of books just right for each of your kids and color code them.  You can use yard sale dot stickers to keep them organized so that each of your kids know which books were are perfect just for them.  This also helps with any little arguments that can happen with siblings and books. (I'm a mom, I know)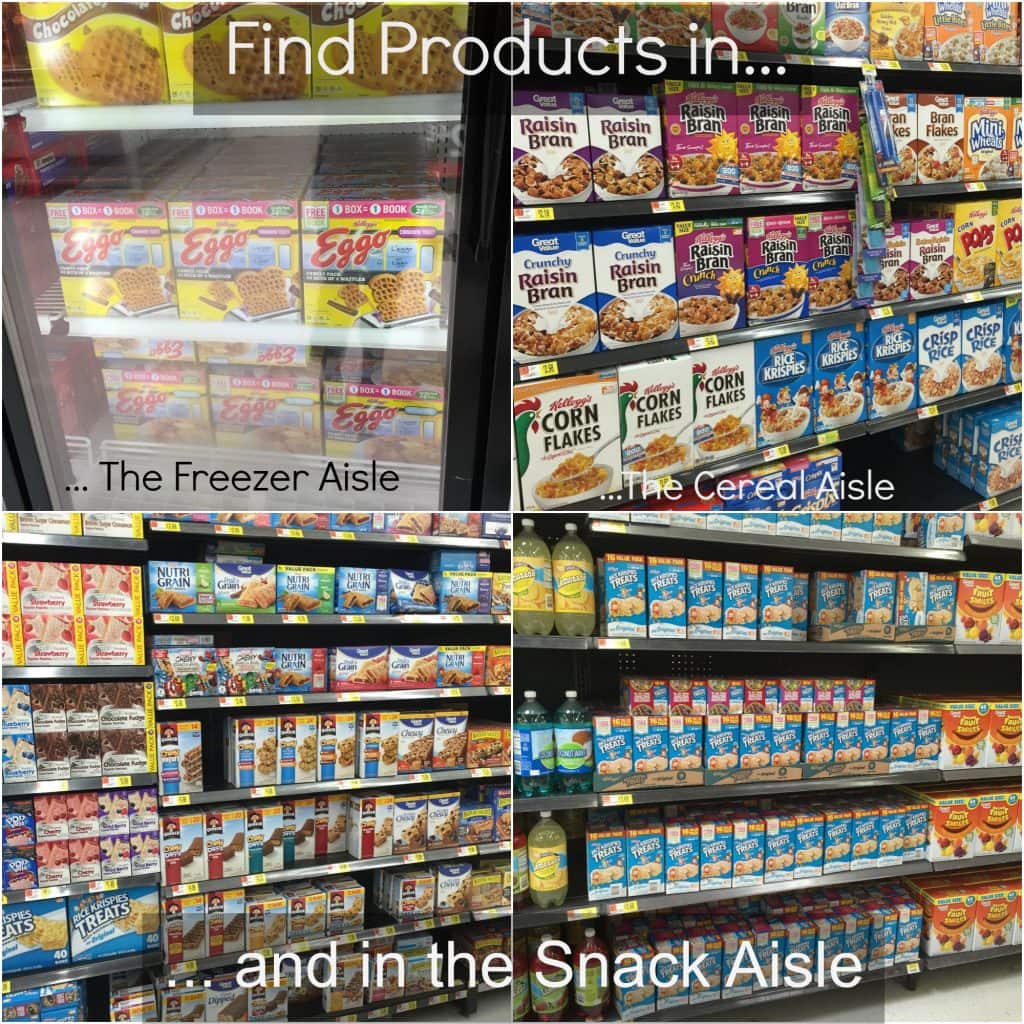 You can build your personal library or even donate a book to a school by purchasing specialty marked packages of Kellogg's products. 1 Kellogg's product = 1 free, full-length Scholastic book, each person can redeem up to 30 books! You can even choose books in Spanish and E-books for your personal library.  (E-books can not be donated) It is a simple 3 step process to redeem your codes:
Sign into your  Kellogg's Family Rewards account, or create a new account if you don't already have one.
Enter your code from inside specialty marked packages of Kellogg's products.
Choose your favorite book!
Be sure to redeem your code for a free Scholastic book within 14 days of purchase. You can also buy directly on Walmart.com and receive a free book from purchases made between 7/21/15 and 9/11/15. Look for Buy Now button at http://wm6.walmart.com/Kelloggs-Back-to-School.aspx for a list of all eligible items. Ecommerce redemptions are made via receipt scanning that can be done in 3 ways you can upload your receipt, via text, via scanning into your computer or Kellogg's Family Reward app – only when you purchase ONLINE.
I would love to hear about your library.  What is your favorite book in your classroom or kids' personal library?