This is a sponsored post for SheSpeaks/Rubbermaid. All opinions are mine.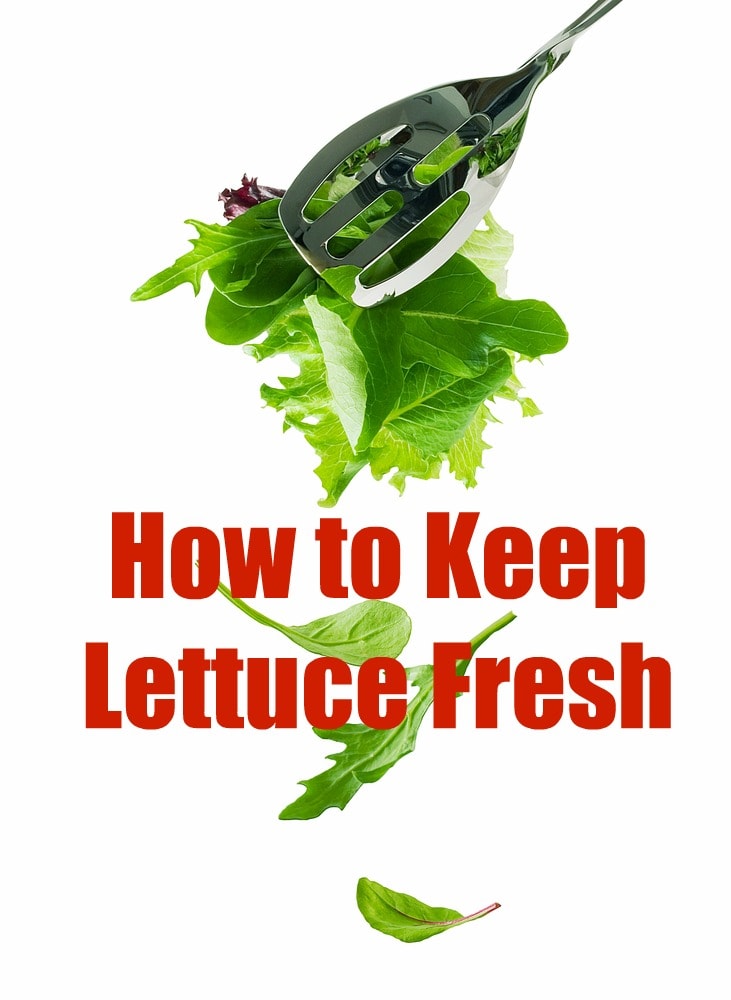 Did you know that Americans waste $24 billion worth of produce every year, which is the equivalent of $192** per household?  A few weeks ago it seemed like I was throwing away a ton of produce that had spoiled before we could use it. My husband would get so frustrated when we went to make his salad for lunch and the lettuce wasn't fresh. It has been difficult for us to keep lettuce fresh for more than a few days. Every little penny counts these days and it is extremely frustrating to have food waste away especially because we would love to eat it.  There had to be a better way.  I went on a mission to figure out how to keep lettuce fresh longer and happened upon a product that does a great job keeping our produce fresh.
Introducing Rubbermaid FreshWorks Containers.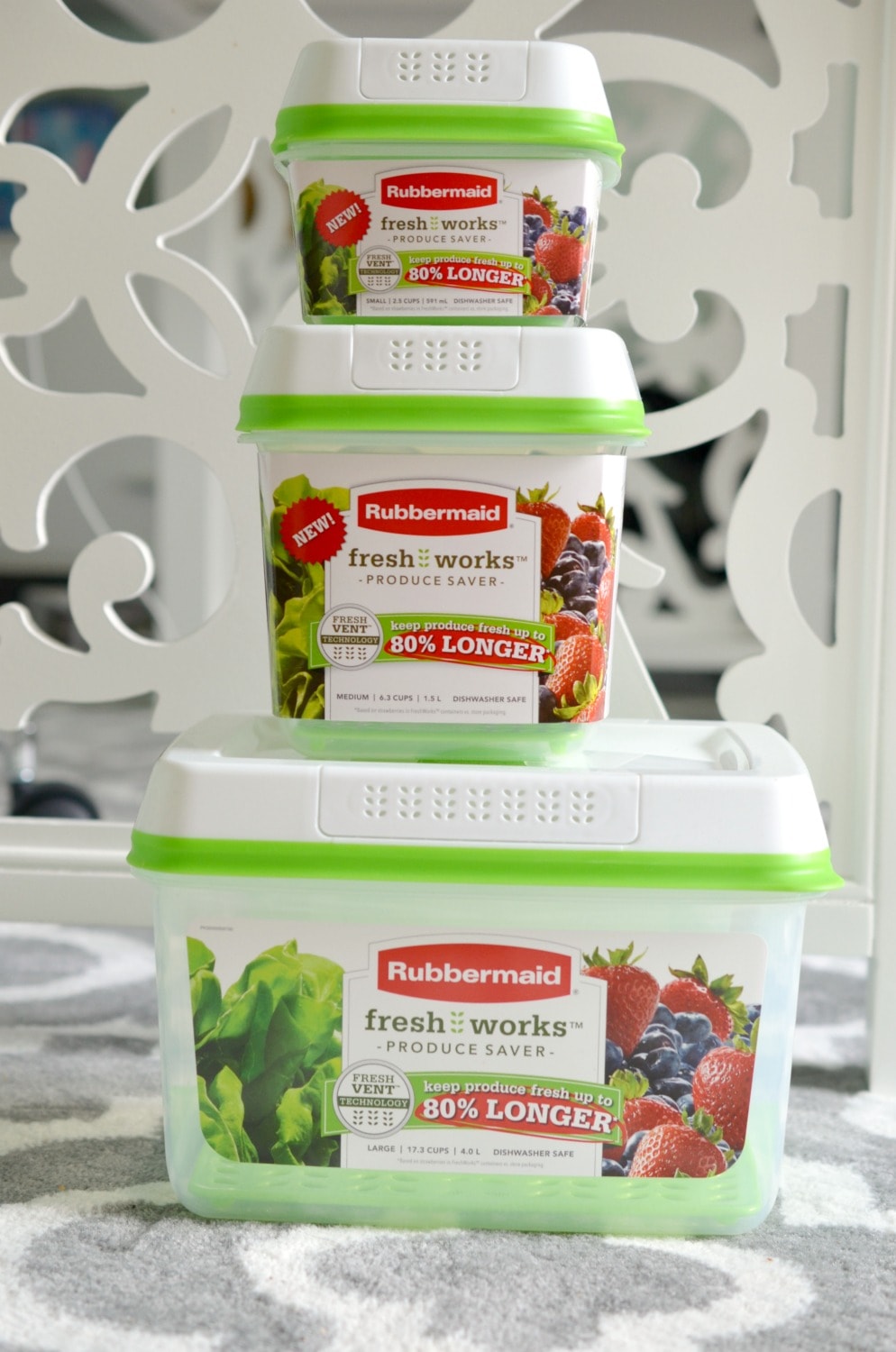 FreshWorks is a food storage container that uses patented FreshVentTM technology to keep produce fresher up to 80% longer than traditional produce packaging. This new technology regulates airflow within the container so that your produce stays fresh. Combined with the nifty CrispTrayTM at the bottom, these containers are able to reduce moisture and spoilage.
How to Keep Lettuce Fresh
FreshWorks Produce Saver containers are simple to use, you simply make sure the tray is at the bottom and load your produce on top of it.  Seal the top with the lid and you are ready to go. When you place your food into the fridge you will maintain freshness for up to 80% longer.*  Also, the lid filter lasts a lifetime, no replacements needed.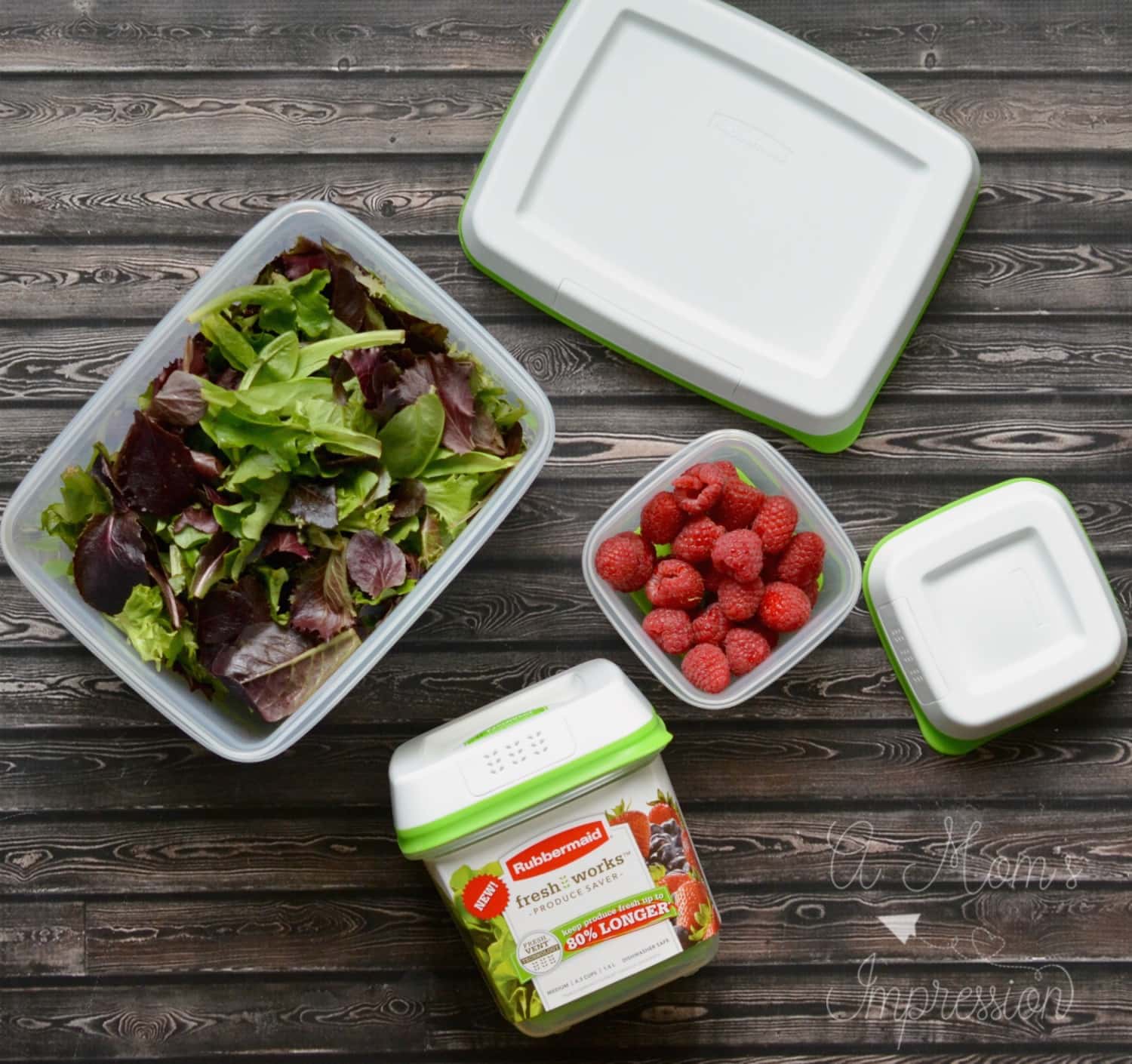 Every FreshWorks Produce Saver is microwave and top shelf dishwasher safe and is BPA-free, making it a great choice for busy parents like us!
Right now Rubbermaid FreshWorks Containers are available in three sizes:
Small (2.5 Cups): Ideal for small berries.
Medium (6.3 Cups): Perfect for strawberries.
Large (17.3 Cups): Optimal for leafy greens.
There is a container that will fit all of your different types of produce needs.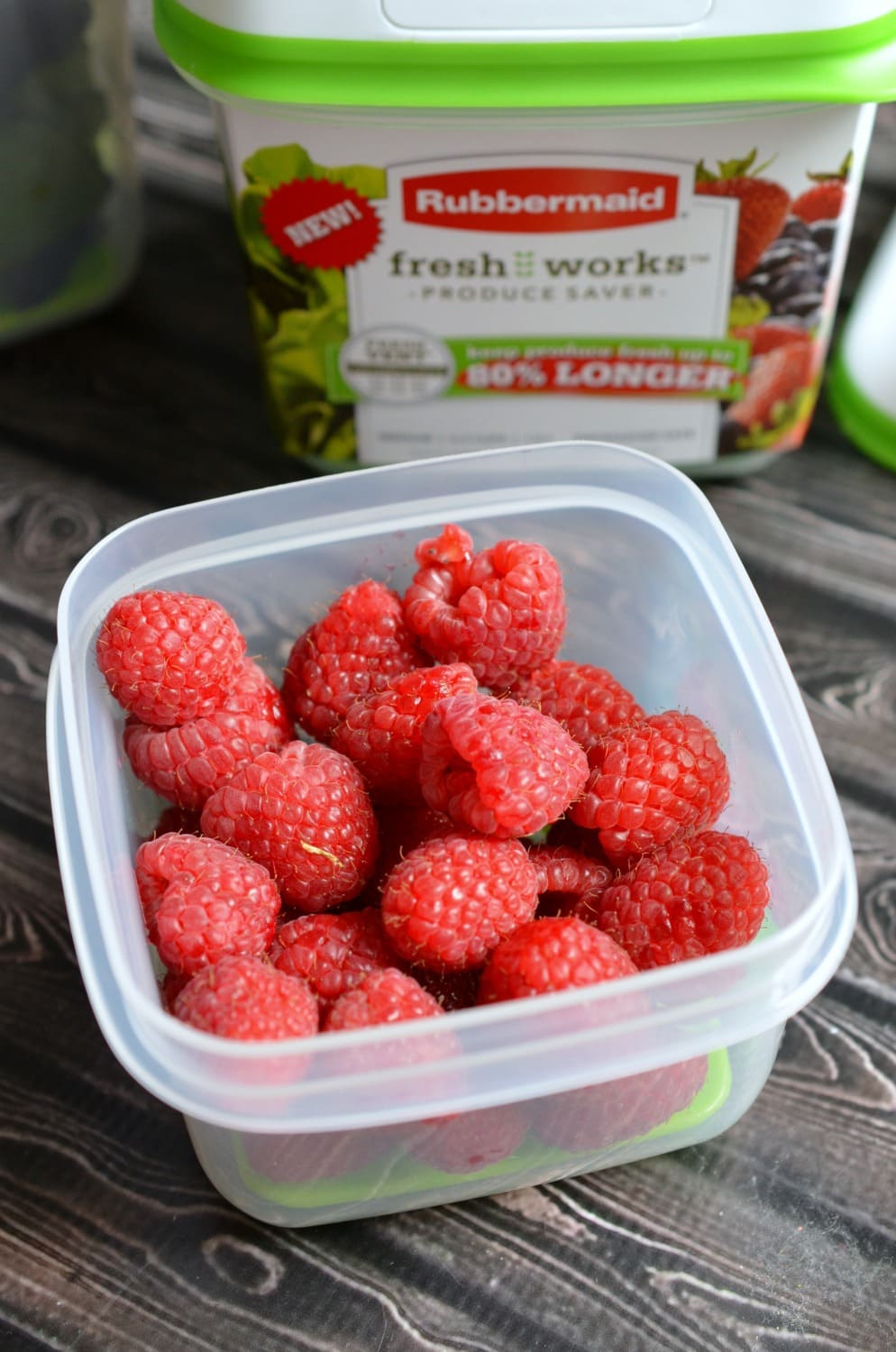 We have been using these containers for the past month and I have seen a dramatic change in our food waste.  Our lettuce is lasting until we are ready to use it, and the berries are looking just as fresh as when I put them into the container.  I can already tell that we are going to be saving a lot more money on produce as we start transitioning all of our produce into FreshWorks containers.  If you are looking for ways to save on produce, this is a wonderful option for you.
Win It
One lucky reader is going to win a set of Rubbermaid FreshWorks containers for their family!  All you have to do is enter below!  Good Luck!
Rubbermaid Fresh Works Giveaway



*Based on strawberries in FreshWorks™ containers vs. store packaging. Results may vary depending upon produce and use.

*Based on strawberries in FreshWorks containers vs. store packaging at day 21.
** Source: USDA 2014