Content and/or other value provided by our partner, HTC.
I have shared a lot of what I love about my new Windows Phone in the past couple of months.  From all the videos I have been able to capture, to the pictures I have taken at family gatherings.  I have moved out of the land of the "old school" cell phone to a new smartphone.  I am appreciative that I have this wonderful phone to help guide me through this new technology. I absolutely love having a great camera on my phone to take quality pictures whenever I need them. That in itself make this phone fantastic, but here are my favorite things about the phone.
My absolute favorite feature of the phone is the options of customizing my home screen. The Windows phone takes pictures from my Facebook account and brings them up to rotate in and out of my lock screen.  So every time I pick my phone up, I see a new picture from Facebook.  With the pictures moving like this, your home screen looks very "alive".  I love having a phone that will do this and makes it really feel personal.  No one else has a phone just like mine!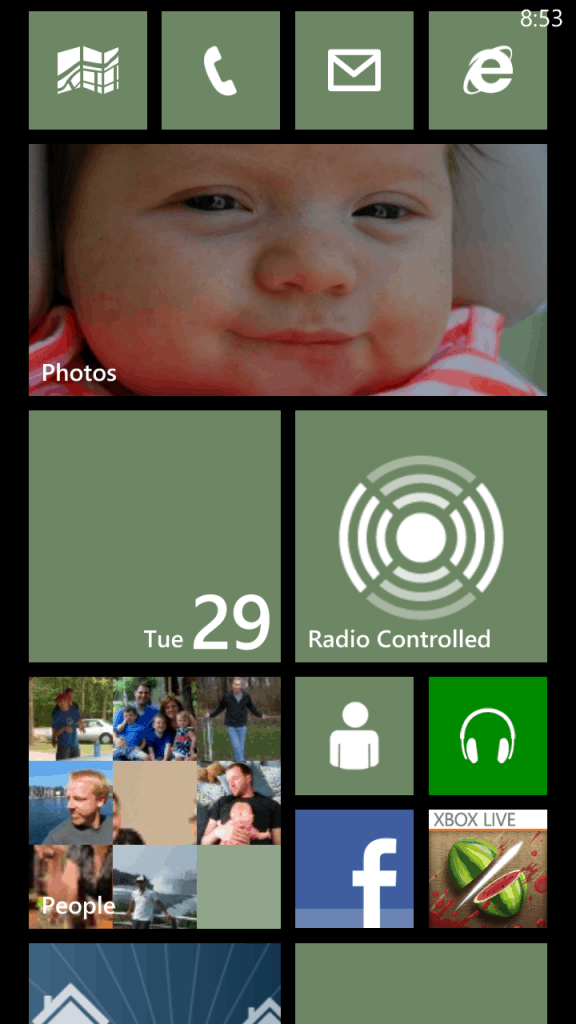 I know I said this before in a previous post, but a large part of my life is in this phone.  It has all my of my contacts, it has my calendar for my personal life and work.  It has my emails for work and personal life.  It has pictures of my children.  It has the weather and an app to help me find a new home for my family.  These are all things that play a large role in my current life.  These are things that all smart phones provide, but with the Windows Phone 8X, I can customize them to look and interact with me just how I want them. I still feel the same way I did when I wrote that a few weeks ago.  In fact, I may like even more than I did back then.  I find new features to love the more I play around with it.
A huge thank you to Windows 8X by HTC for providing a phone for us.   Opinions are based on my own experiences and are 100% mine. #Troop8X #HTC8