Cyber Monday is here and I know what a lot of little boys and girls are going to be asking for this holiday season.  FROZEN opened this past weekend with a huge response at the box office.  You can be sure that FROZEN toys are going to be at the top of your child's wish list this year.  If you haven't already, check out my first post about the FROZEN toys and books I bought recently. When I went to the #DisneyFrozenEvent last month, I was able to experience a lot of different FROZEN merchandise that is available in retailers and the Disney Store now!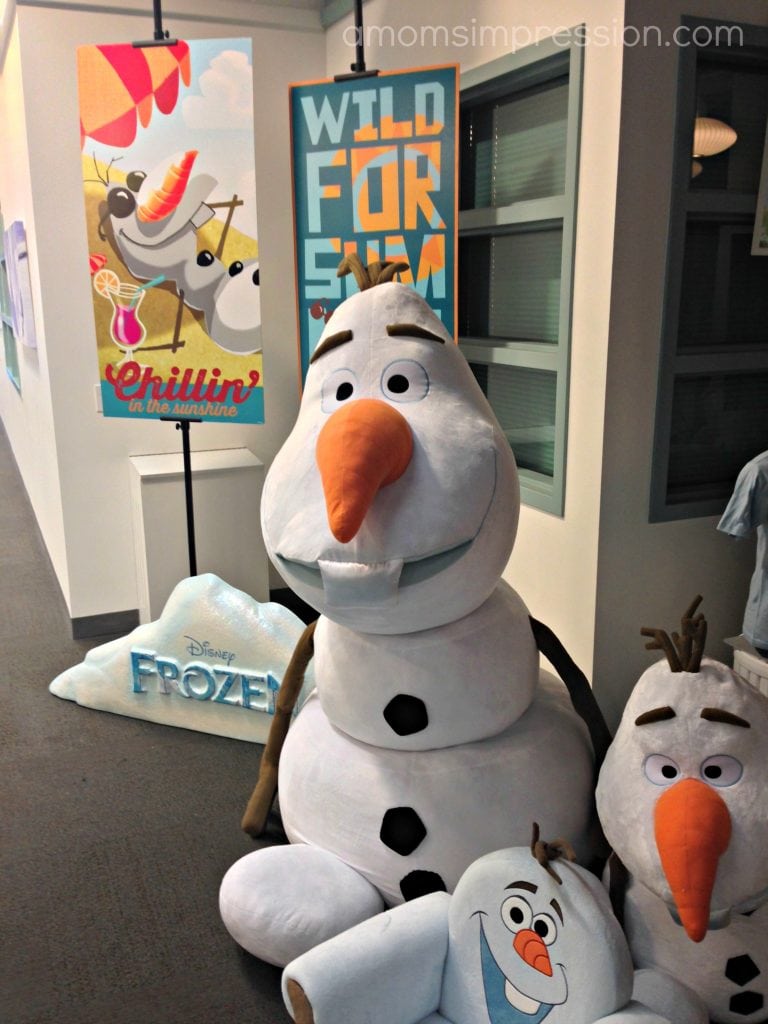 My son's favorite character from the movie was Olaf.  In fact, he was the favorite of all of his cousins as well.  I am so glad to see that there are a lot of toy and clothing options surrounding our favorite snowman!  And yes, that is an Olaf plush chair perfect for any toddler.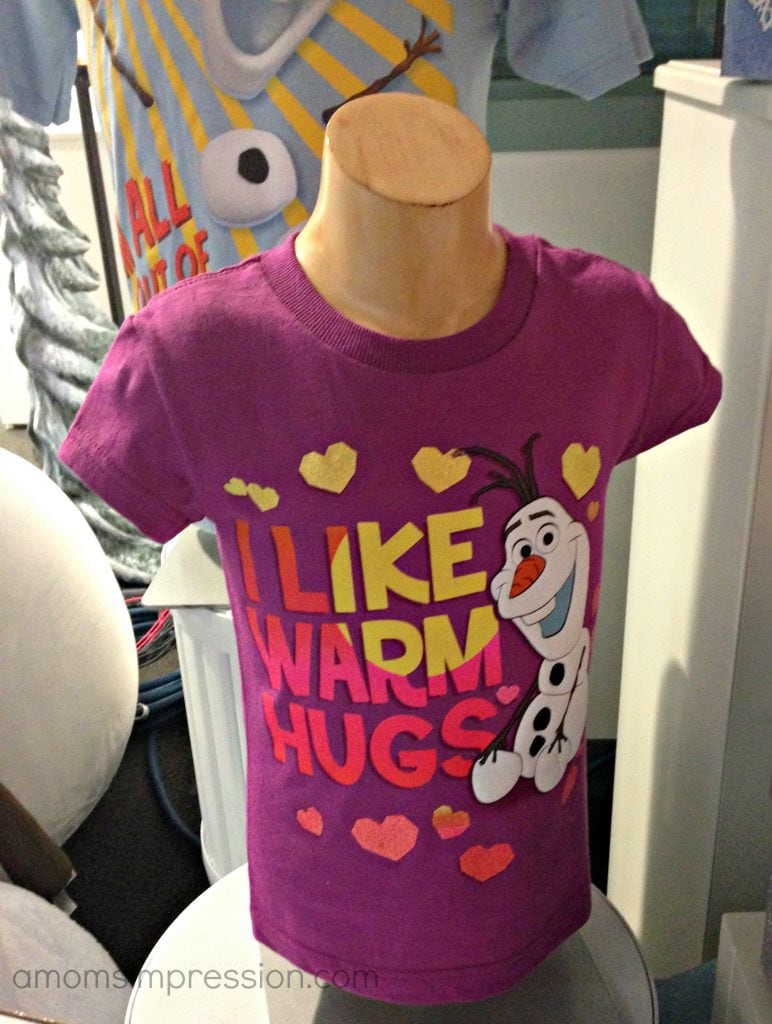 I love this girls shirt.  I wish they made it in toddler sizes, but girls everywhere will love showcasing their Olaf shirts at school.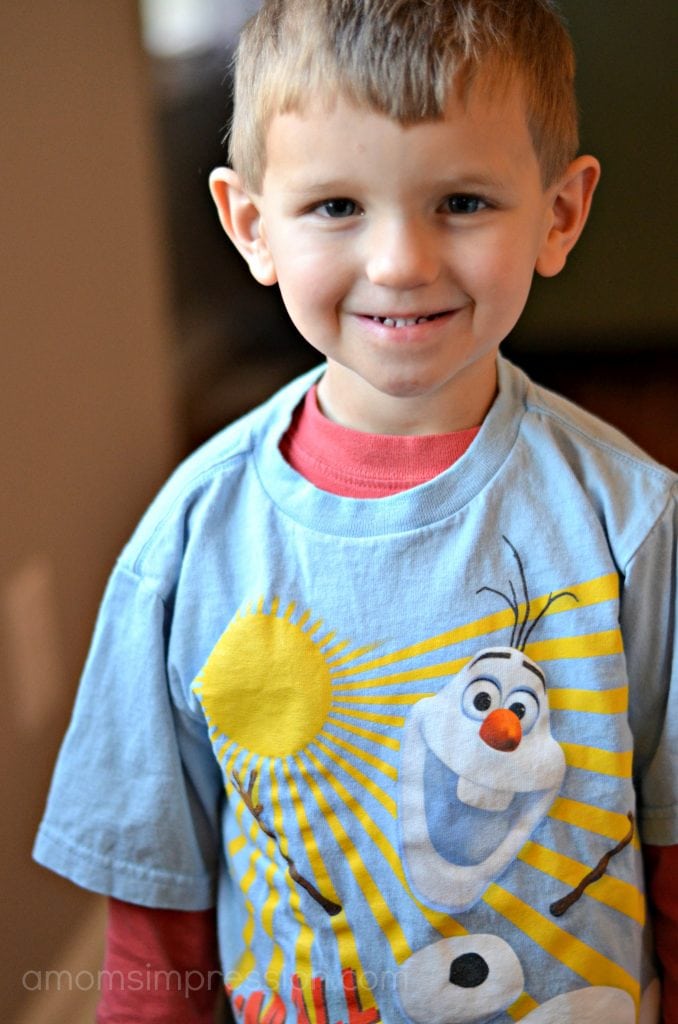 I got this Olaf shirt for my little guy at The Disney Store.  As you can see, he loves it and lights up when he is wearing it. We have been going around the house singing, "Do you want to build a snowman?" to each other.  Its a keeper and a great stocking stuffer for any kid.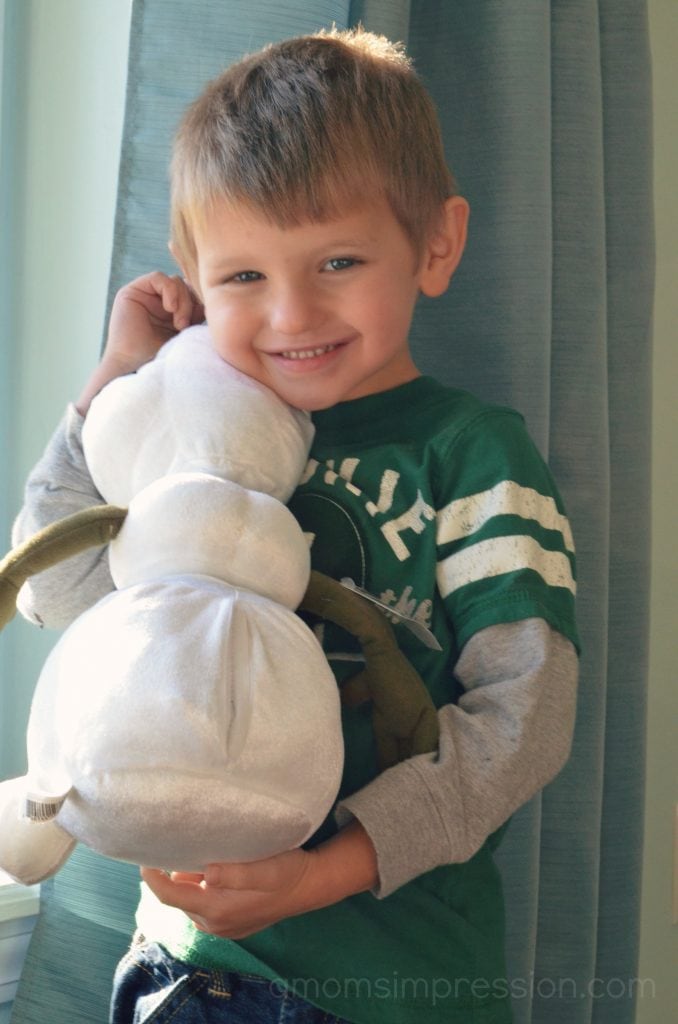 Speaking of Olaf, my son and daughter have been fighting over the plush Olaf that I brought home, so I had to go and get another one.
I have been most excited about this little girl: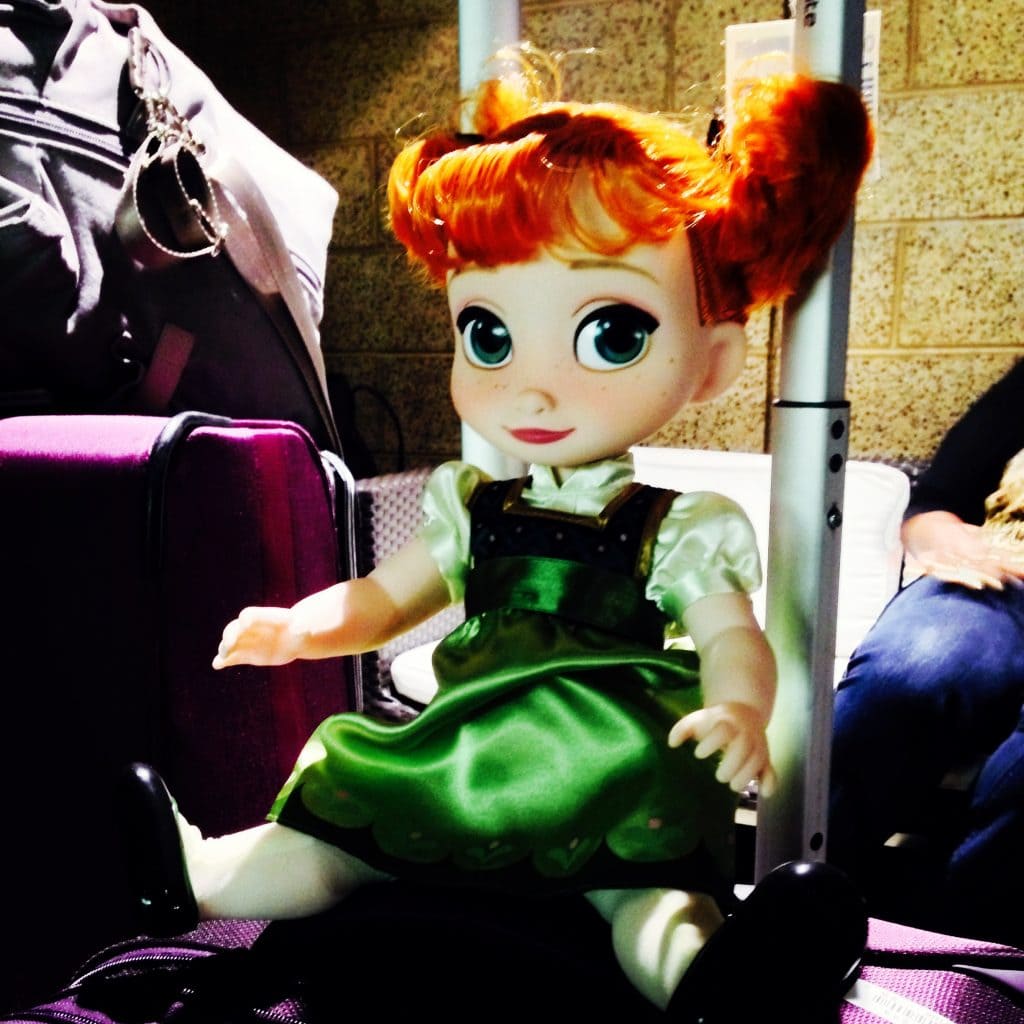 The Anna and Elsa toddler dolls (available at The Disney Store) are beautiful.  They make perfect first dolls for a toddler or even a great addition to a doll collection for an older girl.  I had a lot of fun with Anna on my flight back home.  As soon as I got home, she was taken away from me by this little girl: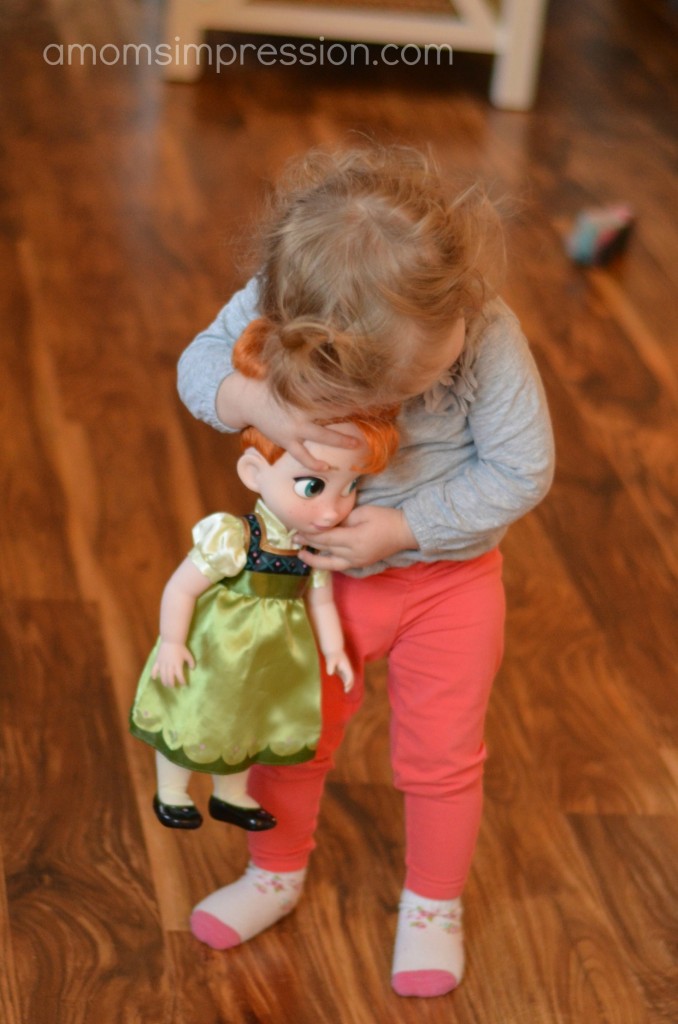 Anna has been getting a workout, my daughter loves to carry her around wherever she goes.  For Christmas, Santa is going to be bringing Caroline her sister, Elsa!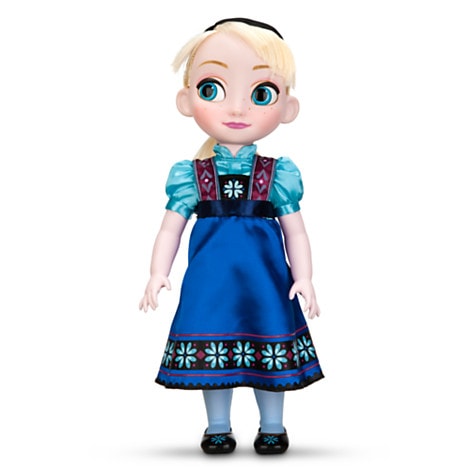 Disney is offering several different FROZEN dolls for every little one on your list.  They have large toddler dolls, soft plush dolls, and musical dolls.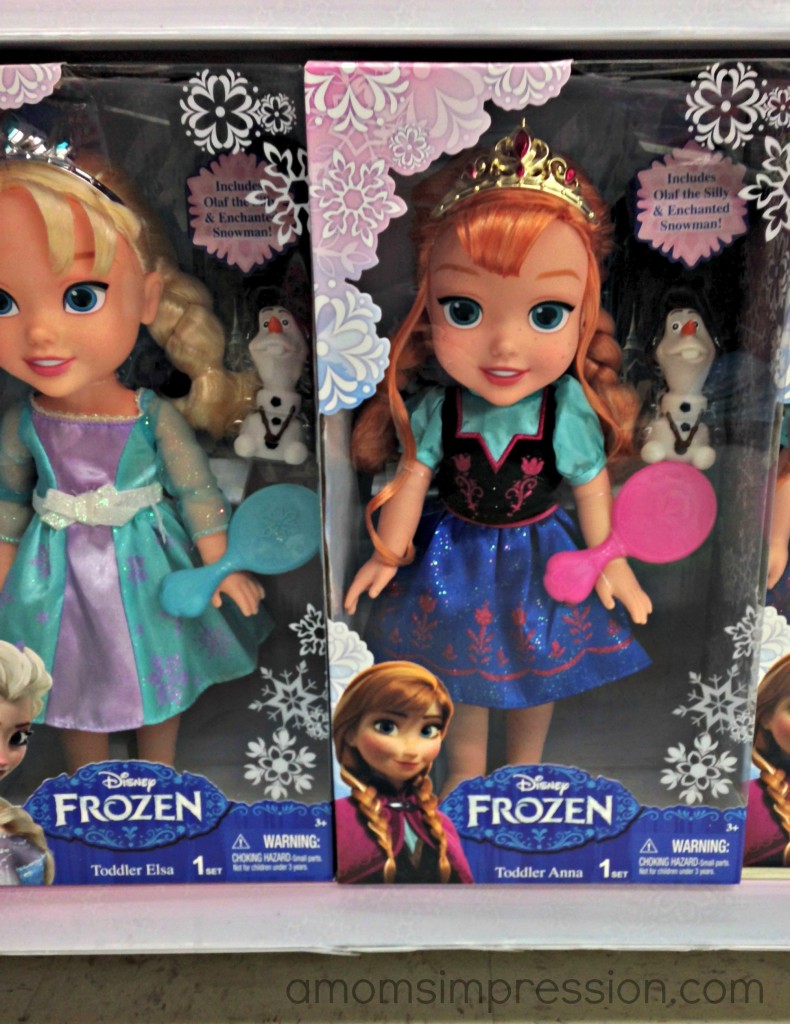 Whomever you have on your list this year, there is a perfect FROZEN toy for them.  From clothing, books, plush, dolls, and even a Disney INFINITY Frozen Toy Box Set that just came out!  I know that there will be a couple of FROZEN toys under the tree this year.
What about you?  What is your favorite toys connected to this film?
Be sure to  visit  the FROZEN website and follow on Facebook for all the Disney magic surrounding this film!