* I received product in exchange for the writing of this post.  All opinions are 100% mine. I have very young children, but that doesn't mean we can't make some pretty ornaments for our family members.  With the help of Crayola, a little paint, and some clear ornaments bulbs, we have created a few lovely ornaments for Grandma and PopPop that I know they are going to love!
Here is how we made them.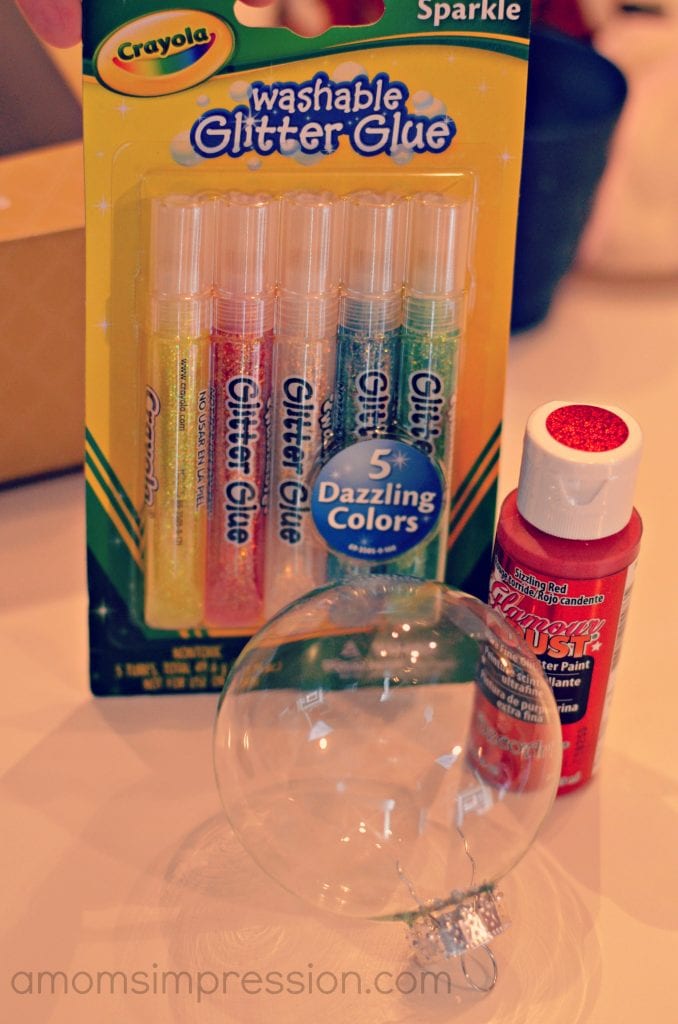 First we opened the ornament at the top and poured in some red glitter paint.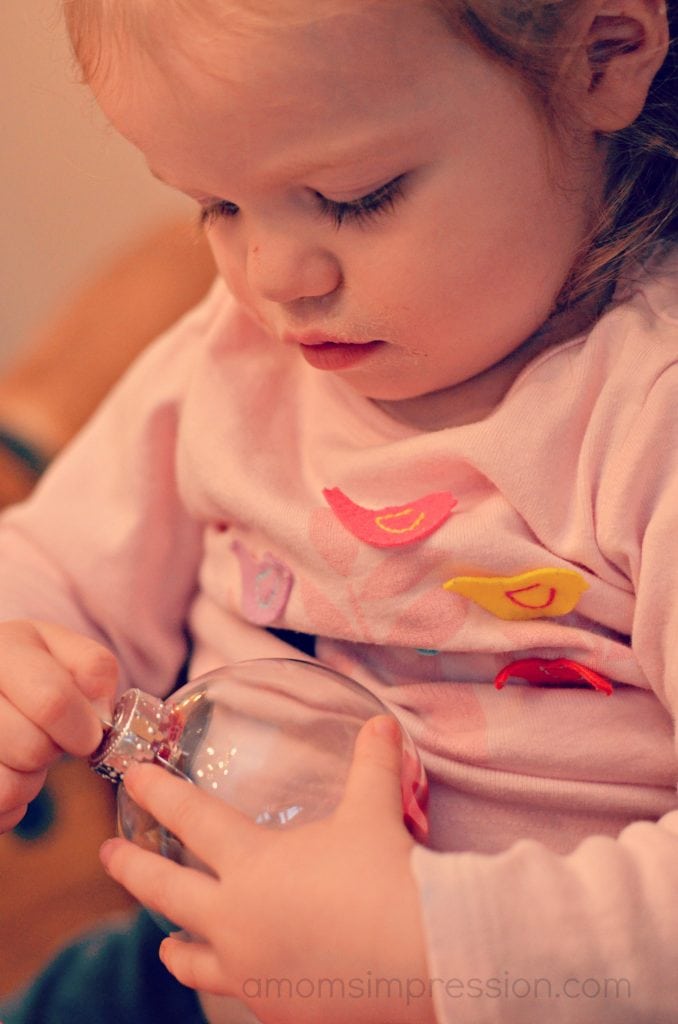 Next, we poured in a little white and shook it to spread the paint in the inside.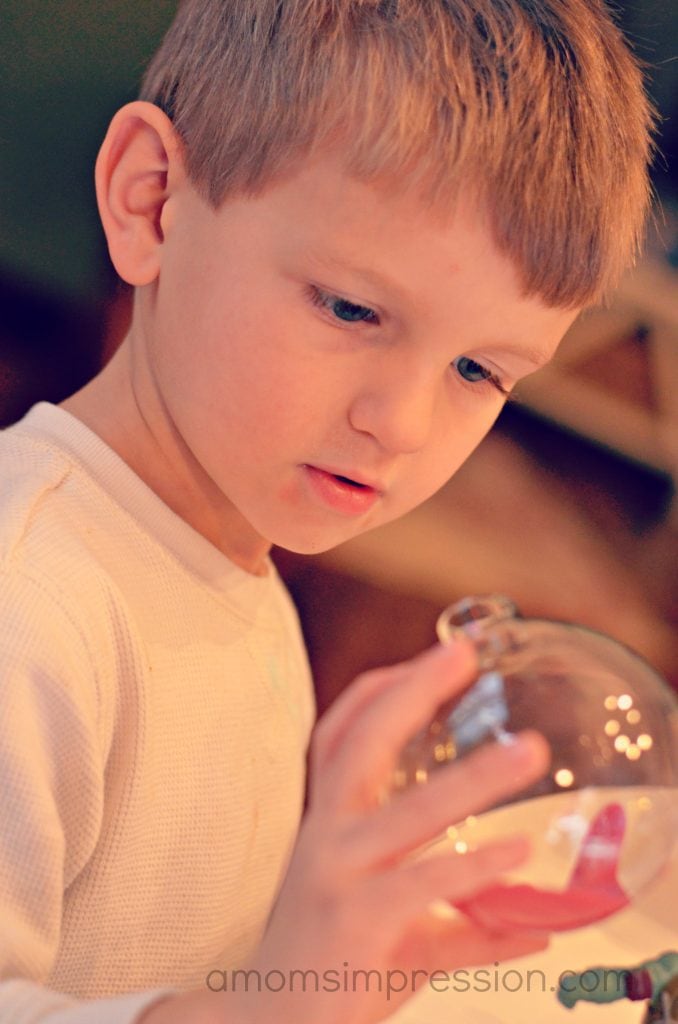 Then we let it dry a little.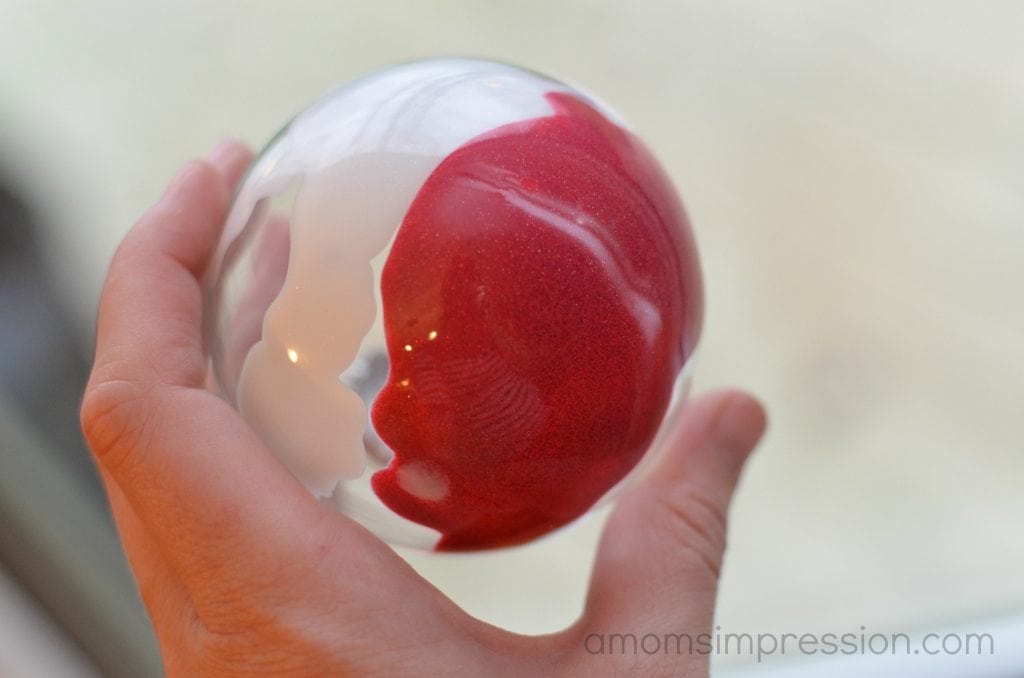 After we let it dry, I took a Crayola Glitter Glue pen and wrote the kids' names on the ornament and left it to dry for a few hours.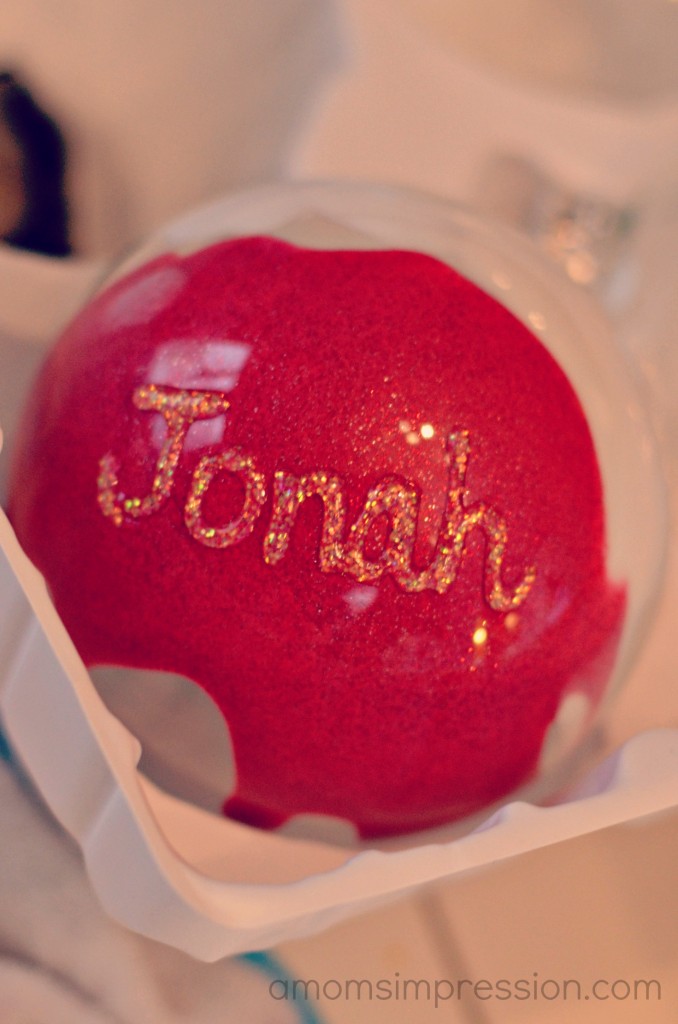 Finally, I added a festive ribbon with a little hot glue and PRESTO!!!  A beautiful ornament that family members will enjoy for years to come! While this craft is extremely simple and easy, it make for a beautiful ornament for your tree.  I also used a permanent silver marker to write the year on the bottom so that I wouldn't forget how old my kids were when we made them.  Simple yet stunning… sounds the perfect craft for the busy parents!
For more holiday craft ideas, please visit the Crayola Holiday Crafts Pinterest Board!