My family and I live in the Midwest, not too far from Chicago. One of the wonderful things about this country is that there are so many cities that are famous for their unique take on culinary dishes. Kansas City has it's own barbeque, Texas has it's own chili. Chicago? Well, among other things, Chicago is famous for it's Pizza!
This is why I was so excited for the opportunity to write this sponsored post for Home Run Inn Pizza. HRI Pizza has been a local legend in Chicago as a family owned and run pizzeria since 1948. I believe that they are soon to be national legends as well because now they have been able to deliver their delicious frozen, all naturals pizzas to 35 states. That's right, Chicago's number 1 selling frozen pizza is now available all over the country.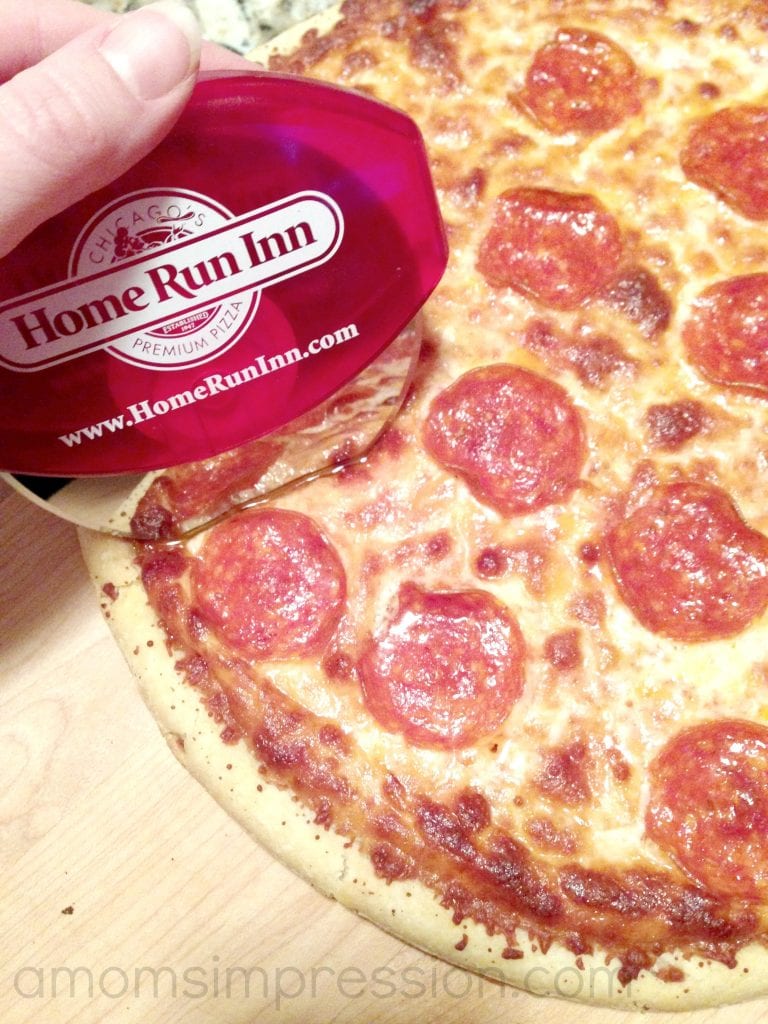 We were so lucky to be able to go out to our local supermarket chain and grab a couple pizzas. We have two small children and guess what? One of the only things they can consistently eat with no dinnertime drama is pizza. I am always concerned about the nutrition of the pizza that my children are eating. Then I learned that HRI Pizzas are all natural with no preservatives and no nitrates or nitrites. This includes their pepperoni, Italian sausage and bacon.   The mozzarella cheese is grated daily and contains no powder or fillers. In other words, this is not your everyday frozen pizza!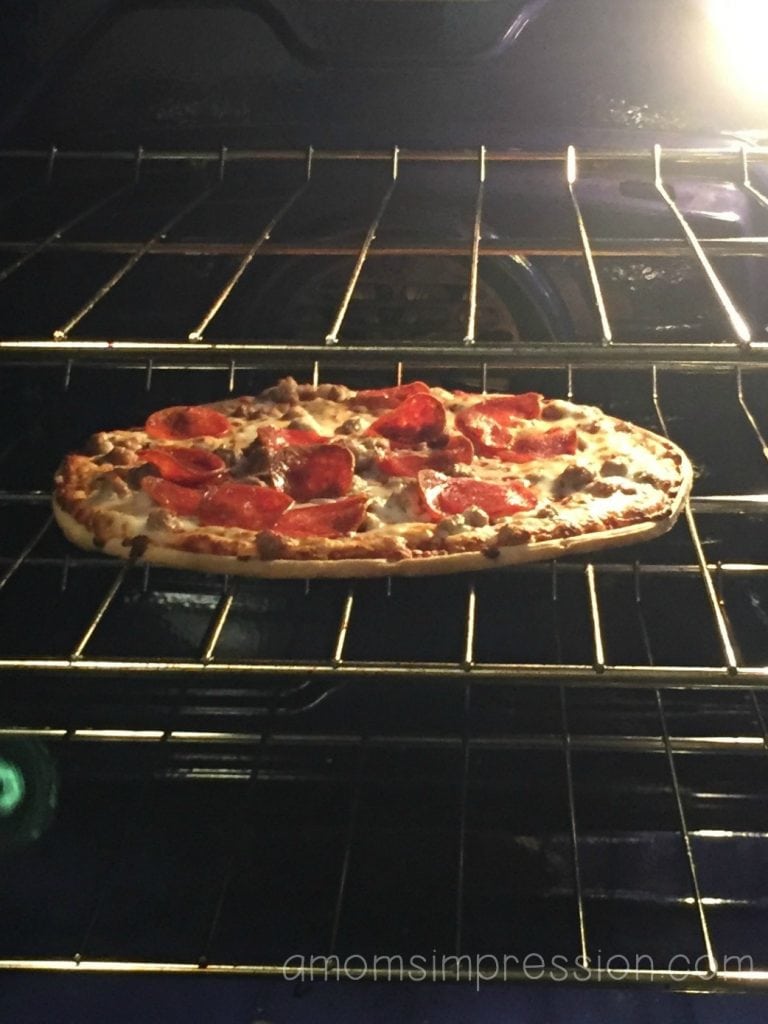 You can certainly taste the difference. My husband says that he LOVED the crust. He couldn't exactly describe what it is that he loved so much about it. He simply said, "It doesn't taste like frozen pizza crust". My six-year-old son, the worlds most picky eater, devoured it up like he would any other pizza but I felt much better about what he was putting into his body this time.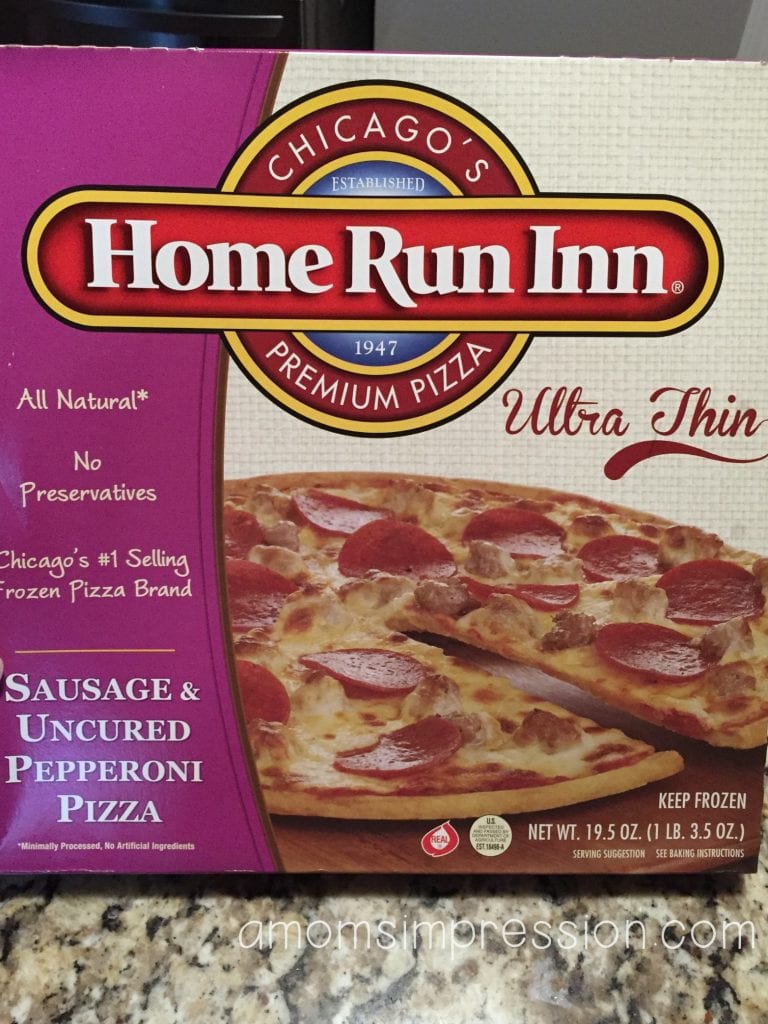 It is great to have these in my freezer to take out whenever I want a quick, easy, nutritious dinner that my whole family will enjoy. What else can I say? It's a Home Run! Okay, I know that was CHEESY. All right, enough when the puns…. But this is a great deal, ANY WAY YOU CUT IT. Seriously, that was the last one.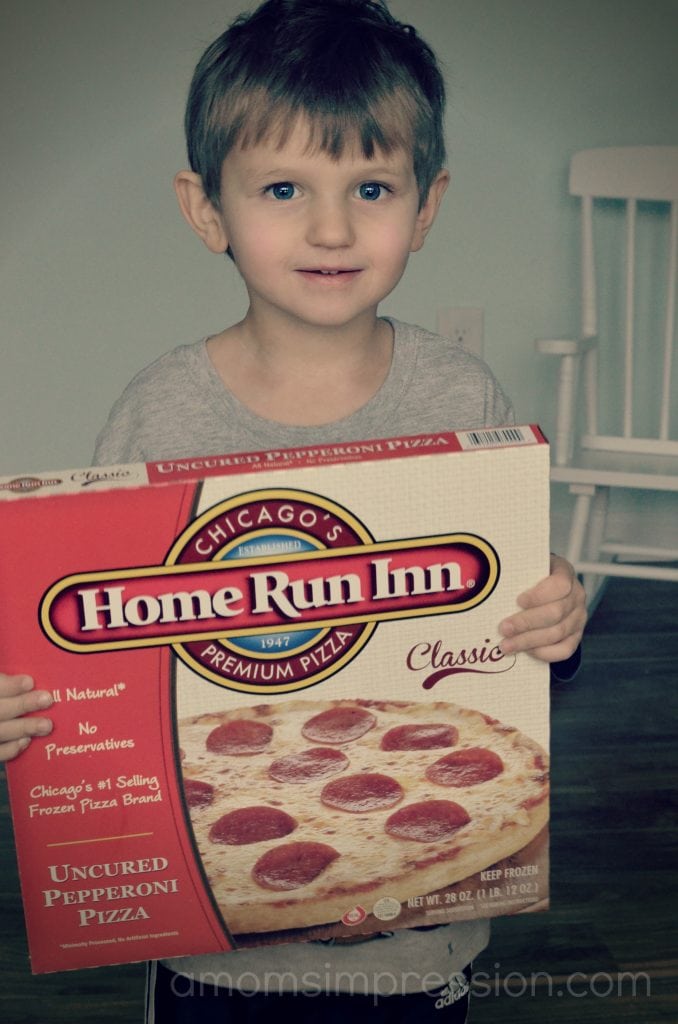 Home Run Inn Pizza is now available in a store near you.
This is a sponsored post written by me on behalf off Home Run Inn Pizza. All opinions are 100% mine!