Carter's asked me to write about their clothes and sent me a gift card to help.  My opinions are 100% mine. 
You might be thinking that it is a little early to start thinking about the holidays, but you can never be too prepared.  In fact, I found a fantastic sale on toys over this past weekend and now I already have a lot of my Christmas shopping done.  I can't tell you the feeling that I get knowing that I am a little ahead of the game for once.
This year we will be traveling up to northern Indiana for Thanksgiving.  I love visiting my husband's extended family.  They are a large group of amazing men and women who love to get together and socialize.  For some reason or another, many of them have yet to met my daughter.  I love kids holiday clothes. This year will be her "coming out" kinda Thanksgiving and thanks to Carter's, she will be wearing an adorable little outfit to meet them all in!
My family has been a Carter's family from day one.  I searched high and low for the perfect coming home outfit for my daughter and finally found it at a Carter's store.
This particular outfit is tucked away in my hope chest along with some other special items from the hospital.   From the beginning I have found some of the most adorable clothes at Carter's.
My daughter has be spotted in Carter's Clothing at many holiday events.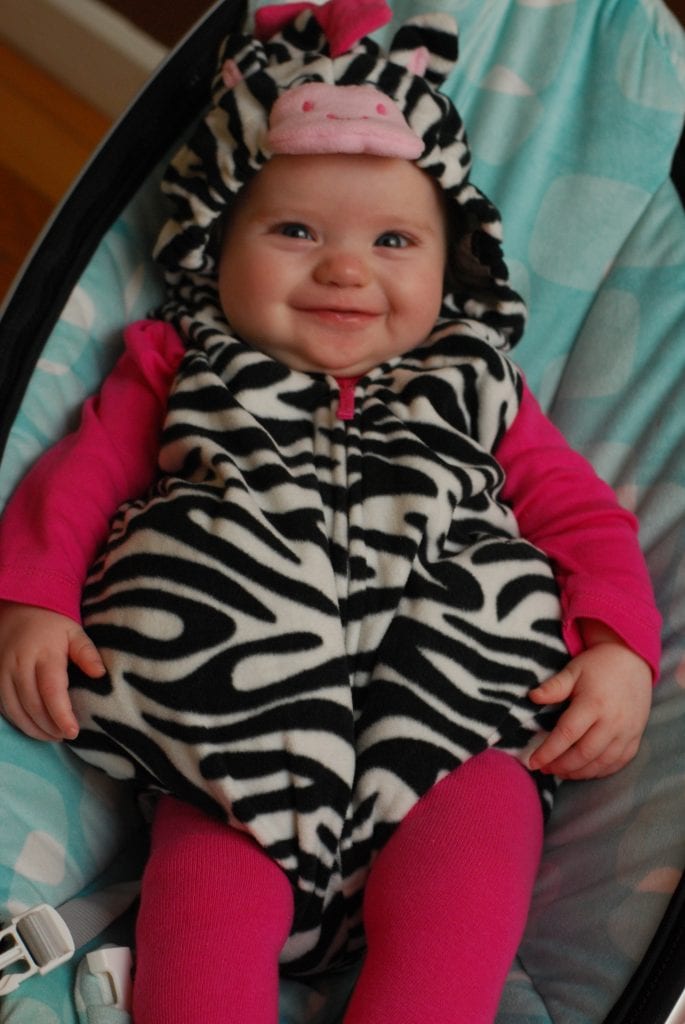 At Halloween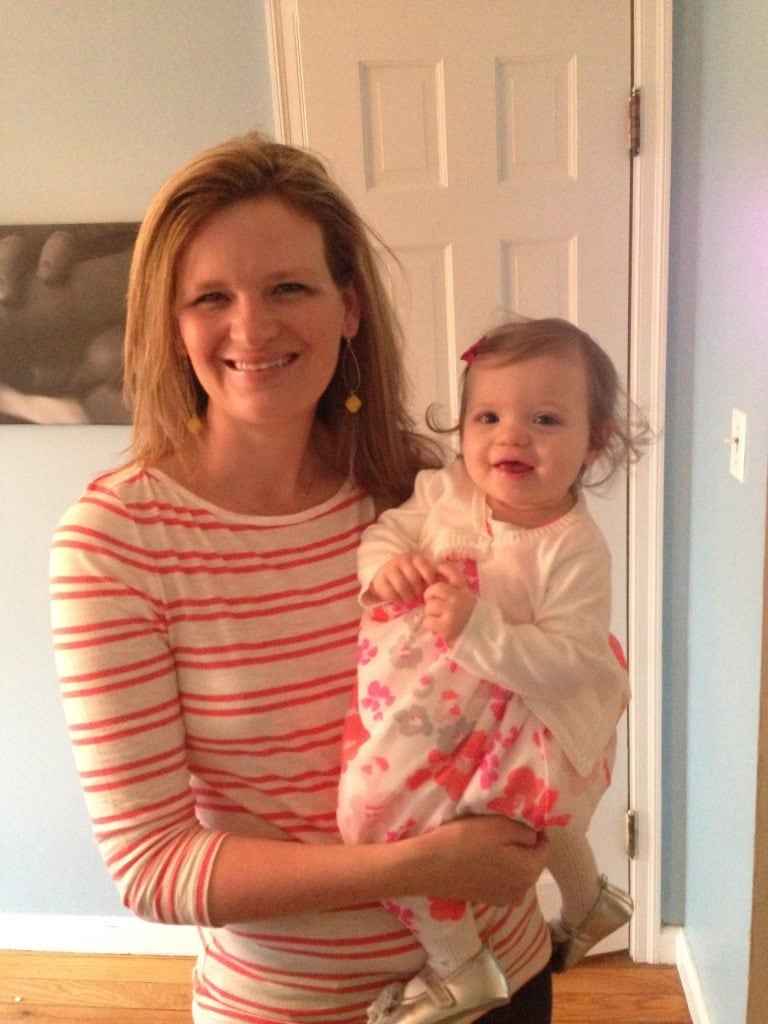 Her Easter Dress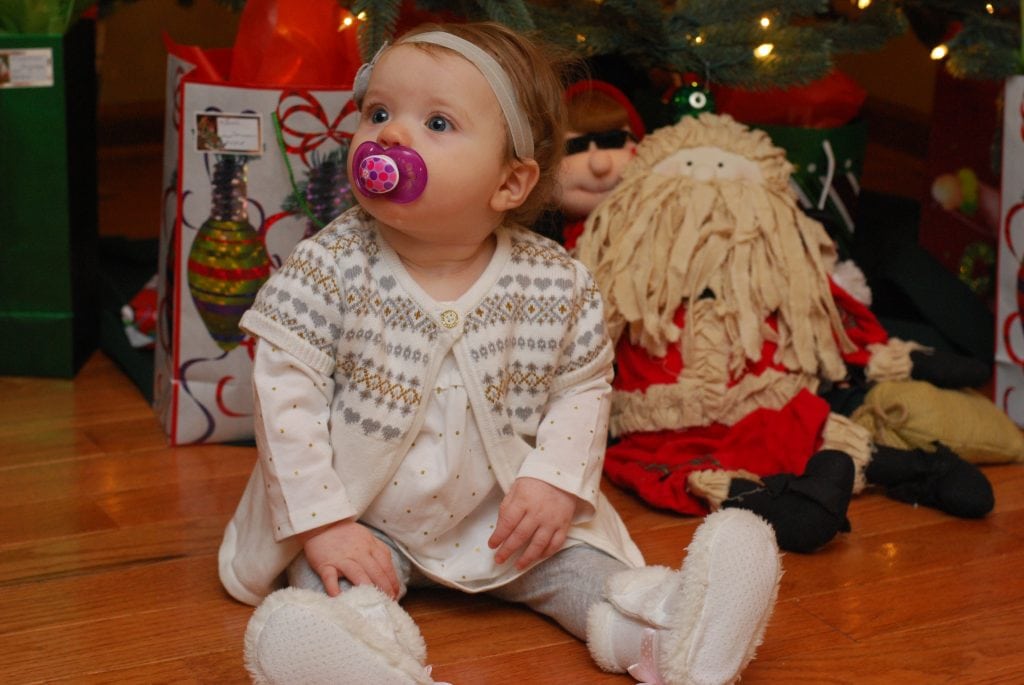 At Christmas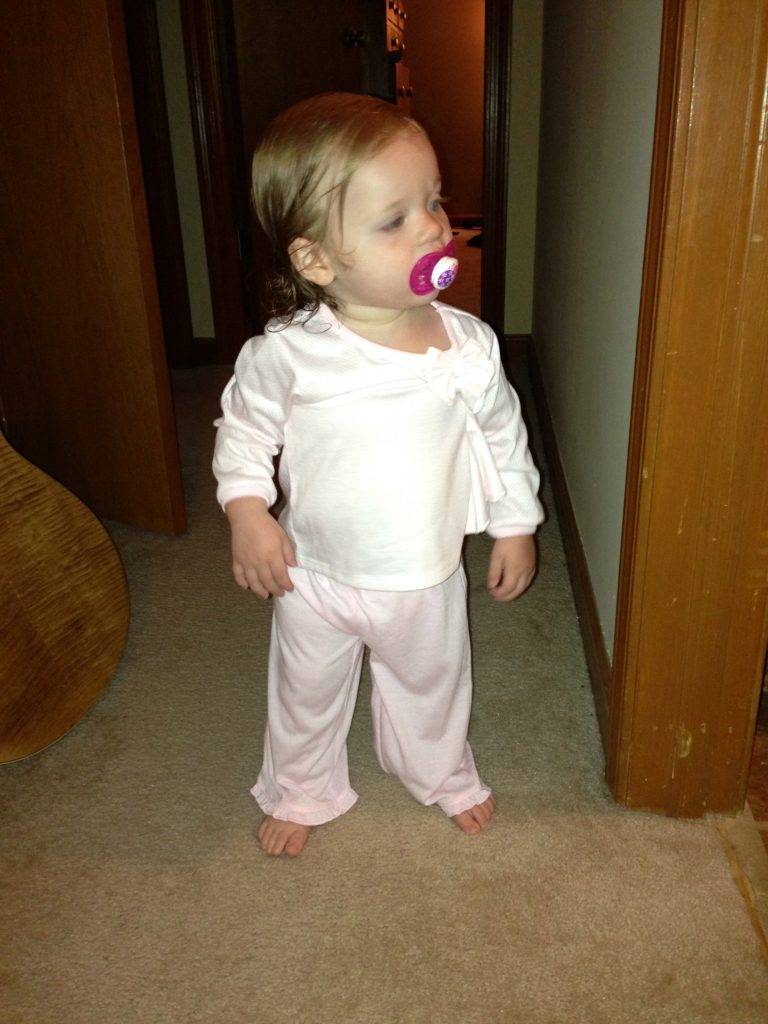 And of course, at bedtime!  These pajamas are my favorite!
Not to be outdone, my son also loves Carter's…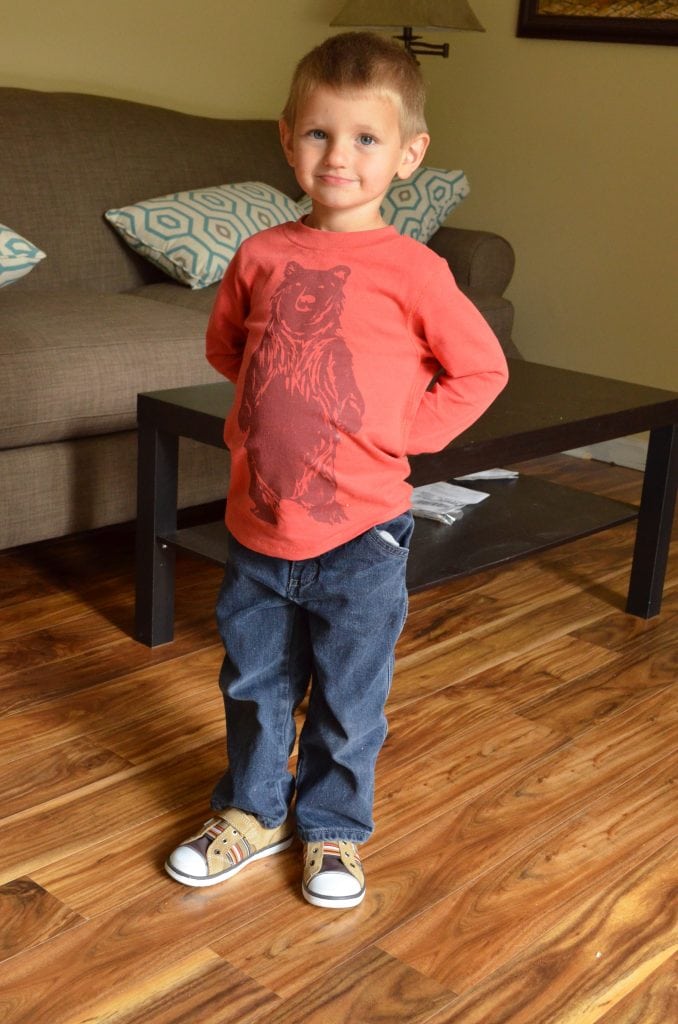 He loves his "camping shirt" and his other graphic T's from Carters. Graphic tees make for a perfect outfit for playtime or anytime. Your little guys will love the fun "Team Santa" and "On the Nice List" tees!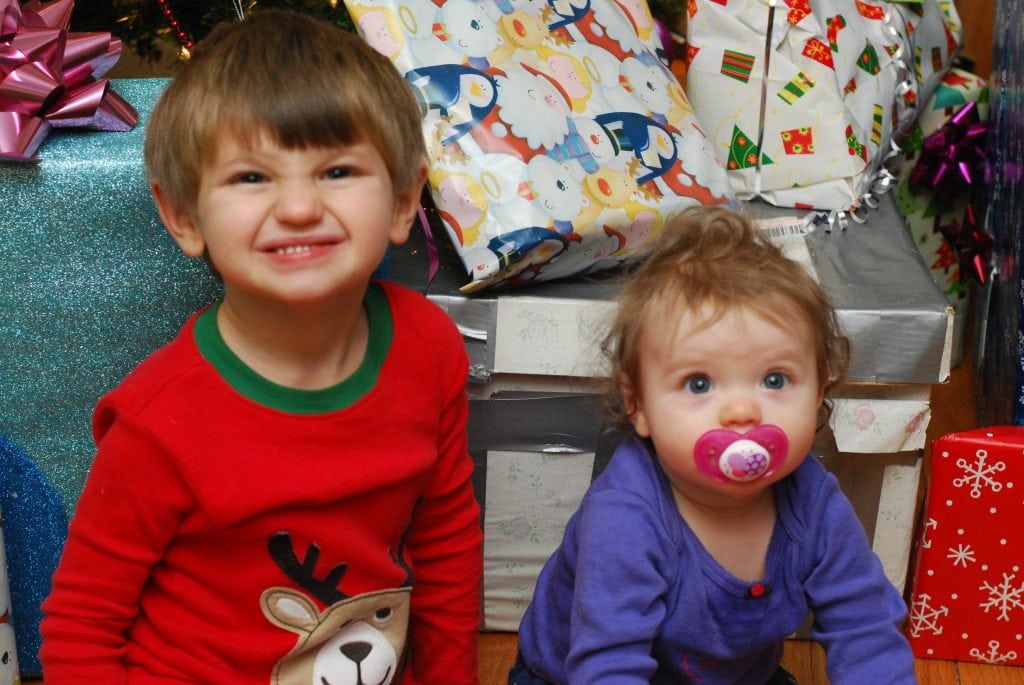 And his Christmas pajamas he gets every year on Christmas Eve. What could be more festive for the holiday season than some holiday PJs? Available in all sizes from baby to big kid, Carter's soft and snuggly PJs will send your kids off to sweet slumber.
It seems like Carter's has become a big part of our family.  I was looking over at Carter's new holiday styles this past week and found the perfect dress for Caroline to wear this holiday season.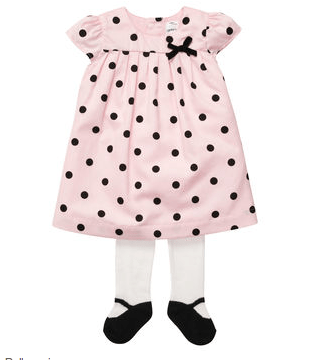 I absolutely adore this polkadot dress. I think that Caroline is going to look adorable in it.  It is modern yet still very classic all at the same time.  Searching for that little extra touch? Carter's Holiday Shop has an entire selection of accessories like jewelry, headbands and cute socks to complete your little one's holiday looks. They also have a large selection of holiday clothes for baby.  I found an adorable pair of pink Mary Jane shoes that I will be purchasing to go with this dress.  They also have a matching black and pink bow for her hair! I am so excited just thinking about it!
I have already picked out my kids' holiday pajamas for this year.  I tucked them away for the time being.  I got a great deal on them at my Carter's store.  They are running a 40% off sale right now on everything!  It is a great time to beat the rush and get that perfect outfit for the holidays for your little boy or girl!  Right now, save even more with free shipping on your online order of $75+! Head over to Carters.com and start shopping to get the cutest looks for your children today.
For more stunning stylish outfits be sure to  "Like" Carter's on Facebook, mention @Carters on Twitter and follow them on Instagram and Pinterest.  You will also be able to discover the latest great deals, exclusive events and offers for your little ones at a Carter's store near you!
Carter's partnered with bloggers such as me to help promote Holiday. As part of the program, I received product or gift cards. Carter's believes that consumers and bloggers are free to form their own opinions and share them in their own words, and therefore did not tell me what to purchase or what to say about the products I used. Carter's policies align with WOMMA Ethics Code, FTC guidelines and social media engagement recommendations. The winner of any giveaway in this program will be randomly chosen and gift card fulfillment will be handled by a third party.