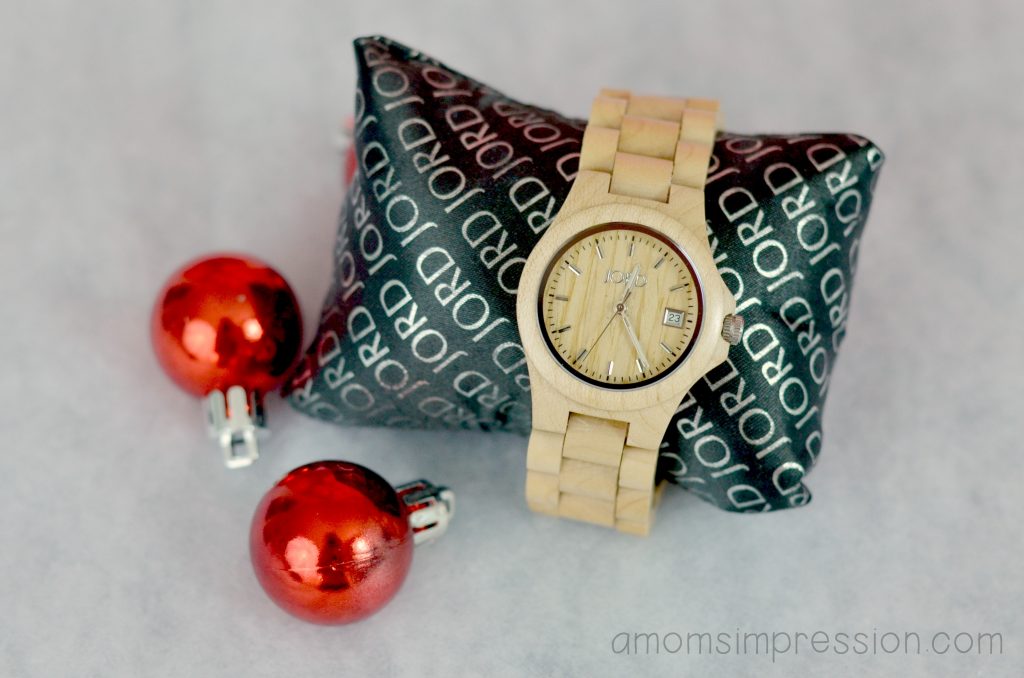 With the holidays right around the coroner I thought I would feature some of my favorite gift ideas this week.  First up is an amazing, unique, wooden watch from JORD.  When JORD contacted me to ask if I would try out one their wooden watches, I was intrigued.  I have never seen a wooden watch before and I just had to check it out for myself.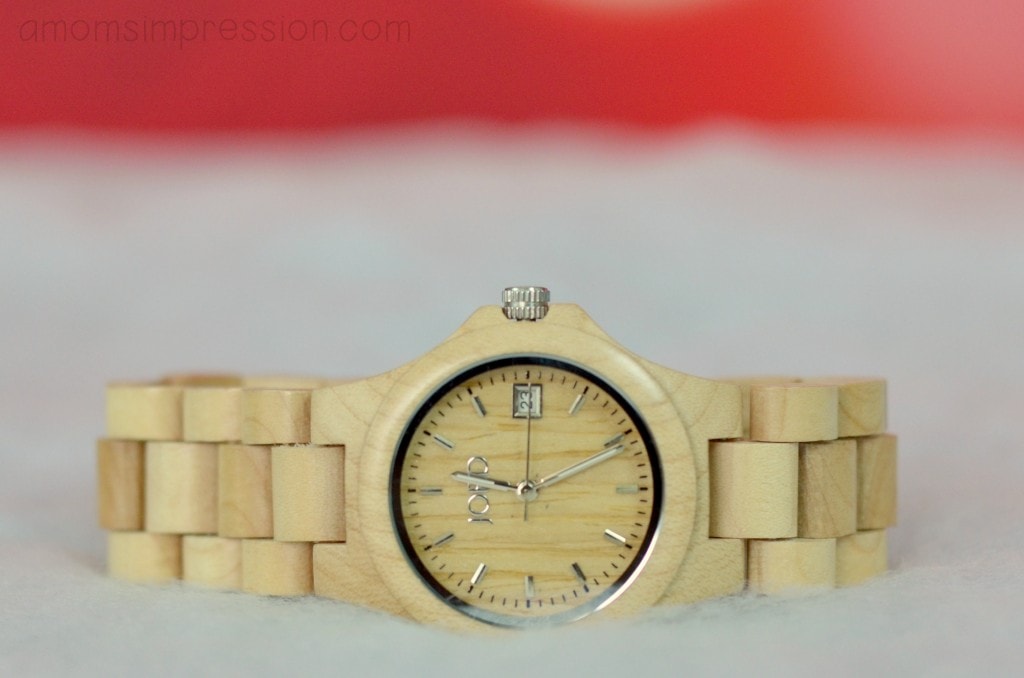 I received the Ely in maple and instantly fell in love with it.  I love how bright and light it is.  It is truly very beautiful and unique.  I have never tried on a wooden watch before and was very surprised at how light it is.  JORD has some amazing timepieces in many different styles and woods that are perfect for anyone on your gift list this year.
Jord is a collective of artists, designers, and seasoned watchsmiths. Every watch series is planned with the expectation of delivering visible craftsmanship and unyielding utility. We choose our materials and movements with forethought. Consideration of best use and added benefit are central to our decision making process. Are methods ensure that our watches are not just worn, they're used.

My husband said that he was thinking about asking for a watch this year.  I hope he does because JORD has some amazing wooden watches for men as well.  They have amazing woods like Koa and Zebra wood.  I know that he would love something like that.  He would have a very unique watch that none of his other friends would have, and he loves to stand out.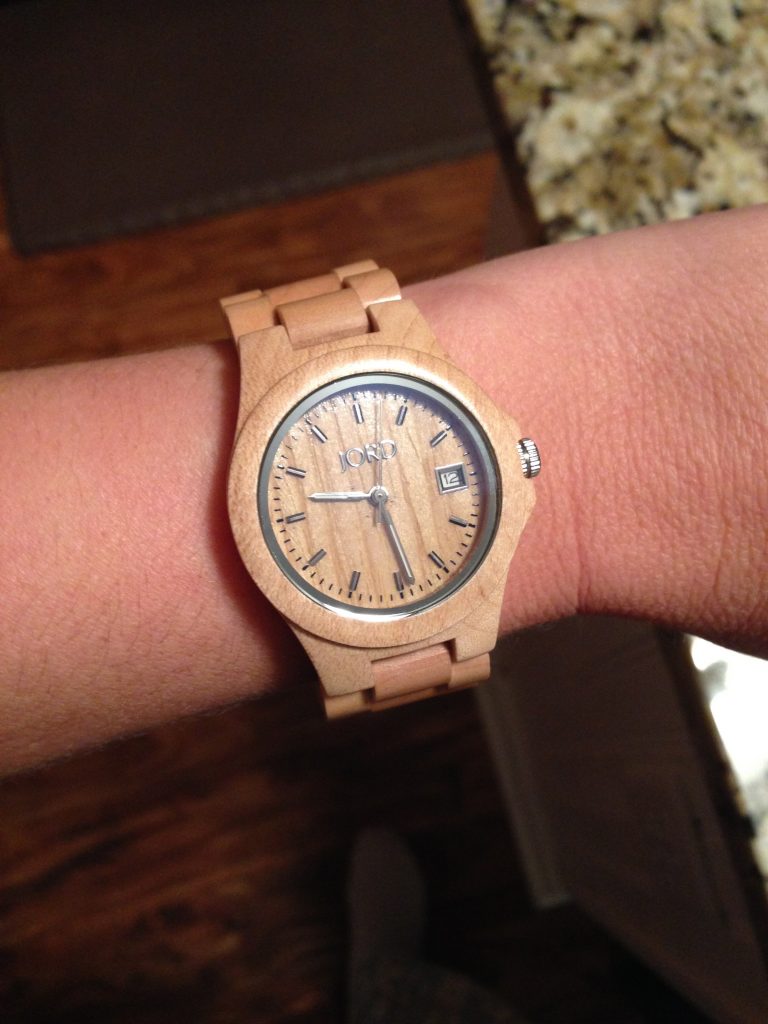 Whomever is on your gift list this year, you can find a special unique gift at WoodWatches.com   Head on over to browse their large selection of watches and find that perfect gift just in time for the holidays!
A huge thank you to WoodenWatches.com for providing this watch for purposes of this post.  All opinions are 100% mine!