The movie that stole our hearts just keeps on coming!  Disney hit the ball out of the park when they premiered FROZEN last November.  I am still pinching myself that I was there on the red carpet for the premiere (BTW  I have another fun Disney announcement to make any day now… stay tuned).  Both of my kids have fallen hard for the feel good movie of the year.  My son has memorized "Let it Go" and will sing it to me in the car on our way to school in the mornings.  My daughter has fallen hard for both her Elsa and Anna Toddler dolls!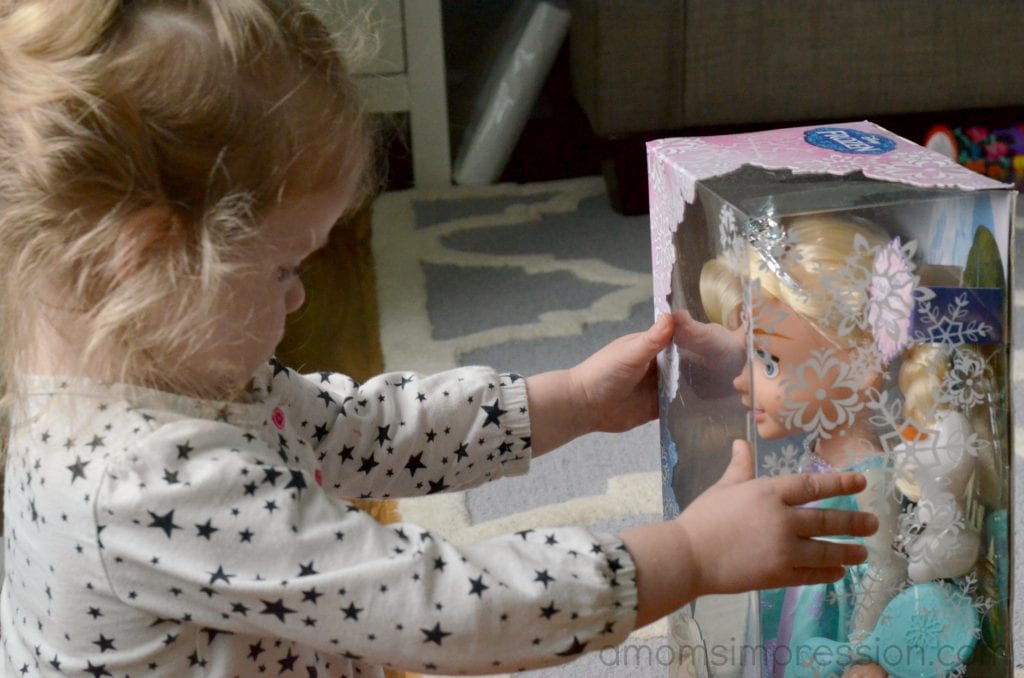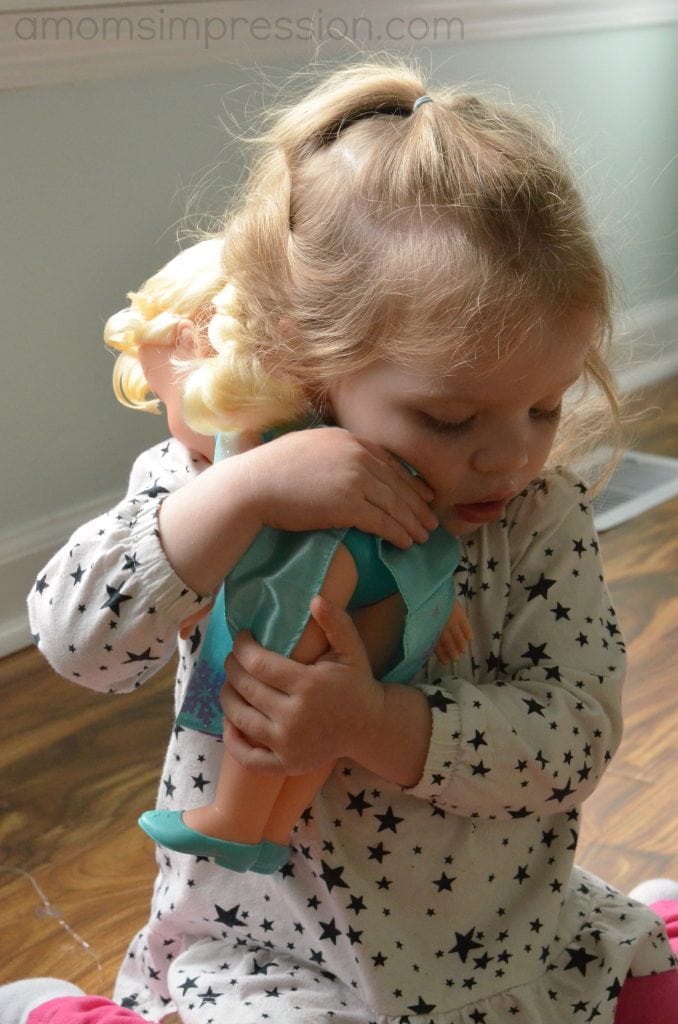 I was very excited a couple of months ago when a new shipment of FROZEN toys hit our doorstep!  Caroline already had two Anna dolls

(different versions of the Toddler Anna character) so when she opened Elsa, it was love at first sight!  For the past month, Elsa and Anna have both joined us for dinner, breakfast, and trips around town in the car.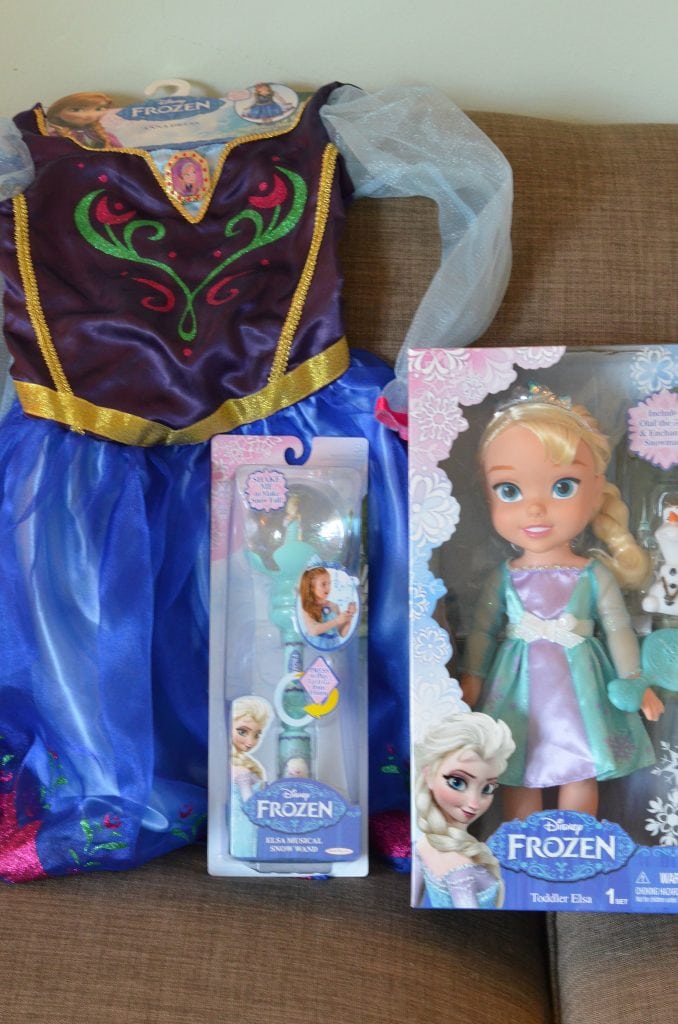 This spring is going to be huge for FROZEN fans!  Not only will the dolls be in stores (they are selling out quick), you can also get some adorable  Disney Frozen Elsa and Anna Dresses that girls everywhere will love to play dress up in!  We received Anna's dress, but Caroline is a little to small for it yet.  Not to worry, this film is going to become a Disney classic and when she is big enough the characters will still be popular!   I think this may even be her Halloween outfit their fall complete with a FROZEN wand that lights up!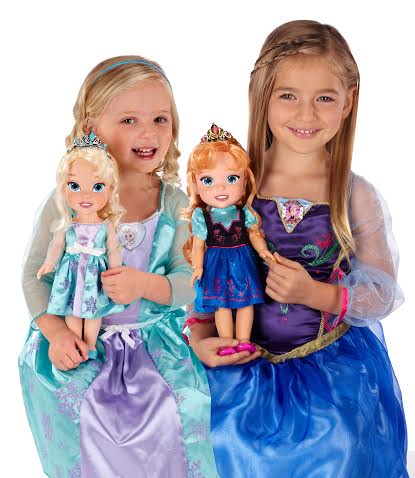 If you have been living under a rock and have yet to see the movie, it is now out on DVD and Blu-ray.  Our local stores have FROZEN merchandize on the shelves, but like I said earlier it is selling out quick so be sure to secure your little girl an Anna and Elsa doll and dress today!
Who is your favorite character in FROZEN?
This post has been sponsored by Disney. I received the featured products in exchange for my honest opinion which is 100% mine.