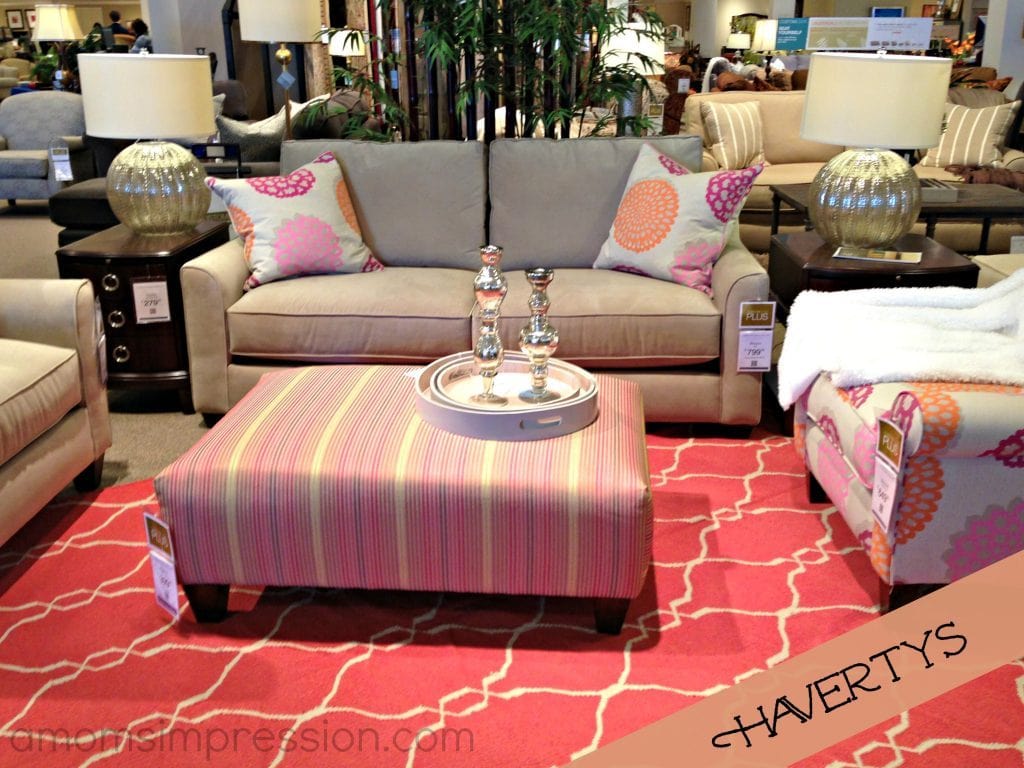 I have been scouring the land of Pinterest for ideas on how I can decorate my new house once we sell our current house and move.  I have seen so many cute ideas I can incorporate into my dream home.  While Pinterest is great, I eventually actually want to find the perfect pieces for my home so I have been visiting local furniture stores to get some ideas.
I recently heard about some Home Fashion Workshops hosted at my local Havertys store.  God knows I can use all the decorating tips I can get, so I headed over a couple of Saturdays ago to check it out.  This particular Saturday's focus was on accessorizing your home.  Havertys has just launched several pieces in their A La Carte line that I absolutely fell in love with.
Check out this amazing trunk: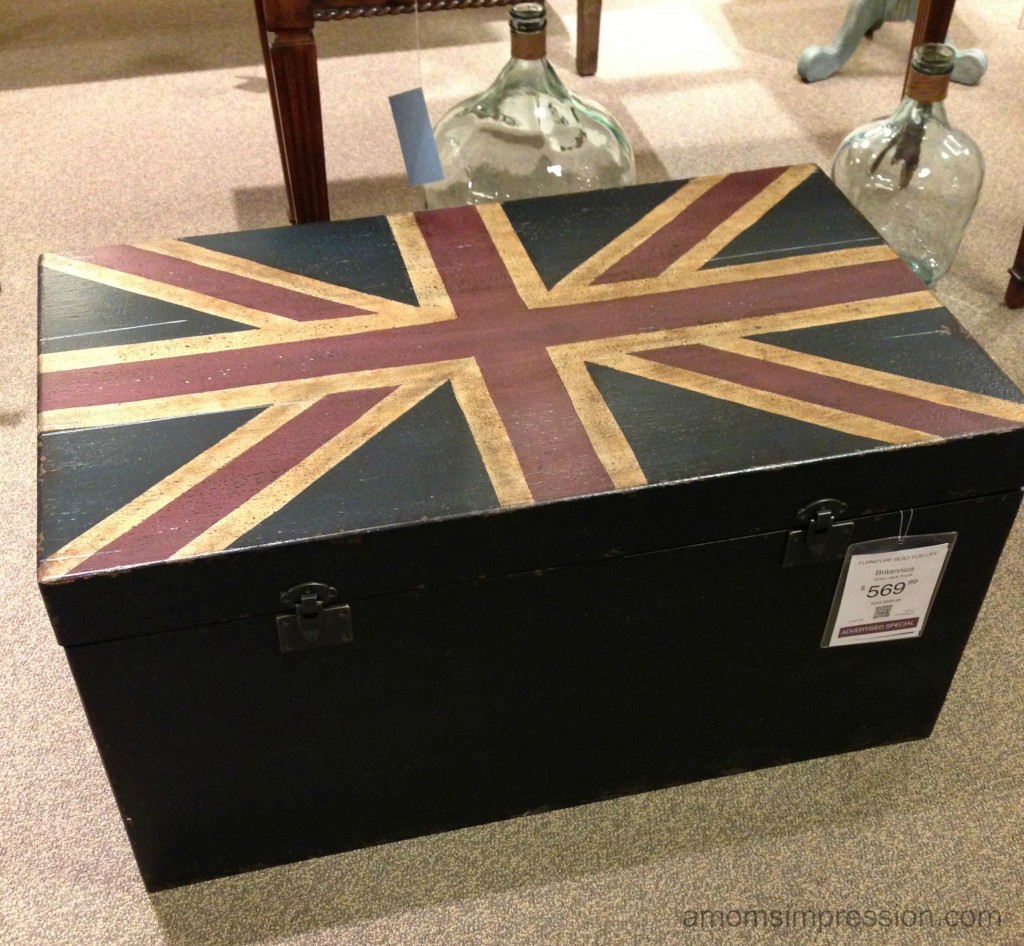 I love the versatility of this trunk.  It could be used in a living room as a coffee table as well as storage in a bedroom.  I would probably use it in my kids' room for stylish toy storage. I could see this piece in my house for a long time because of all the diverse ways I could use it.
I was also introduced to several other pieces in the collection that I continue to think about.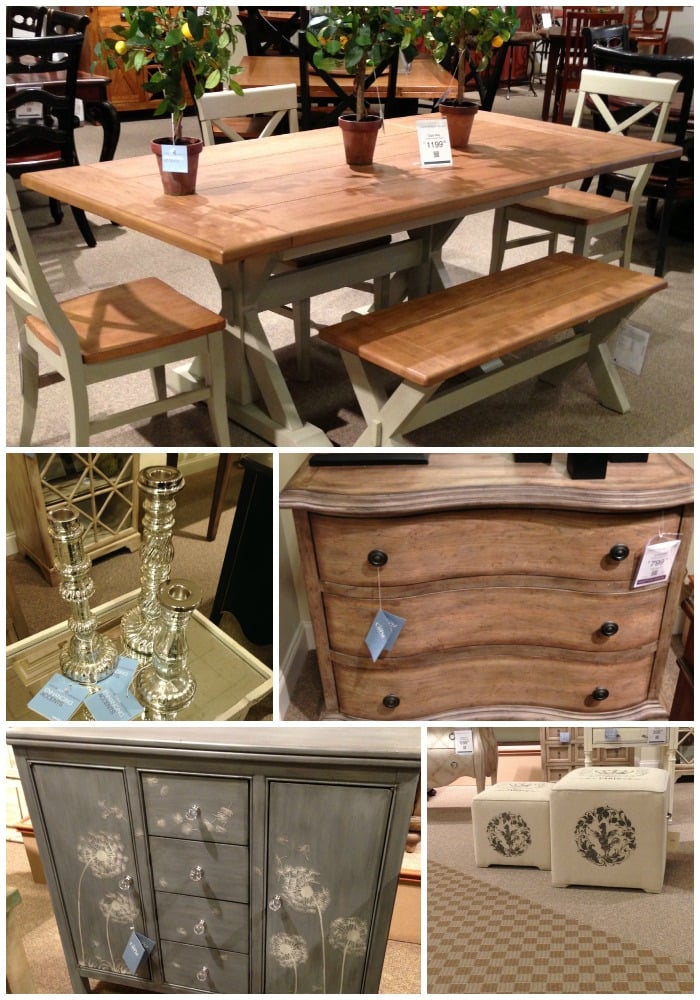 The Thistledown accent chest in the lower left hand corner was a piece that I fell in love with .  The details on the chest give it a Parisian look that is soft and romantic and modern at the same time. It could be used in an entryway or as a buffet in a dining room.  The  Lancaster accent chest, in the middle row to the left, is another one of my favorite pieces.  I love how the drawers are curved and the wood is almost white-washed.  It would be a beautiful addition to a guest bedroom or a bathroom.
I learned a lot of great tips from my local store's visual coordinator, Jeff, who ran the workshop.  He suggested that these days we shouldn't be afraid of mixing woods in a single room. In fact, a couple days after the workshop I read in one of my decor magazines that matching furniture is outdated and that mixing pieces will give your rooms personal style.  I don't know about you, but I naturally thought that a bedroom set would be the way to go, now I think it would be a lot more fun to mix in a few favorite finds.  Jeff also suggested that every room should have a focal point, something that sticks out.  He mentioned that a lot of designers will choose one black piece to add to every room that they decorate to accomplish this.  Next month there is a whole workshop about Spring Colors and how to mix and match them, I plan on attending that one as well!
Jeff mentioned that one quick and easy way to update a room and to make a dramatic statement was to add a rug to your space.  After the workshop I decided to check out Havertys selections of rugs, and I found one that I am dying to purchase.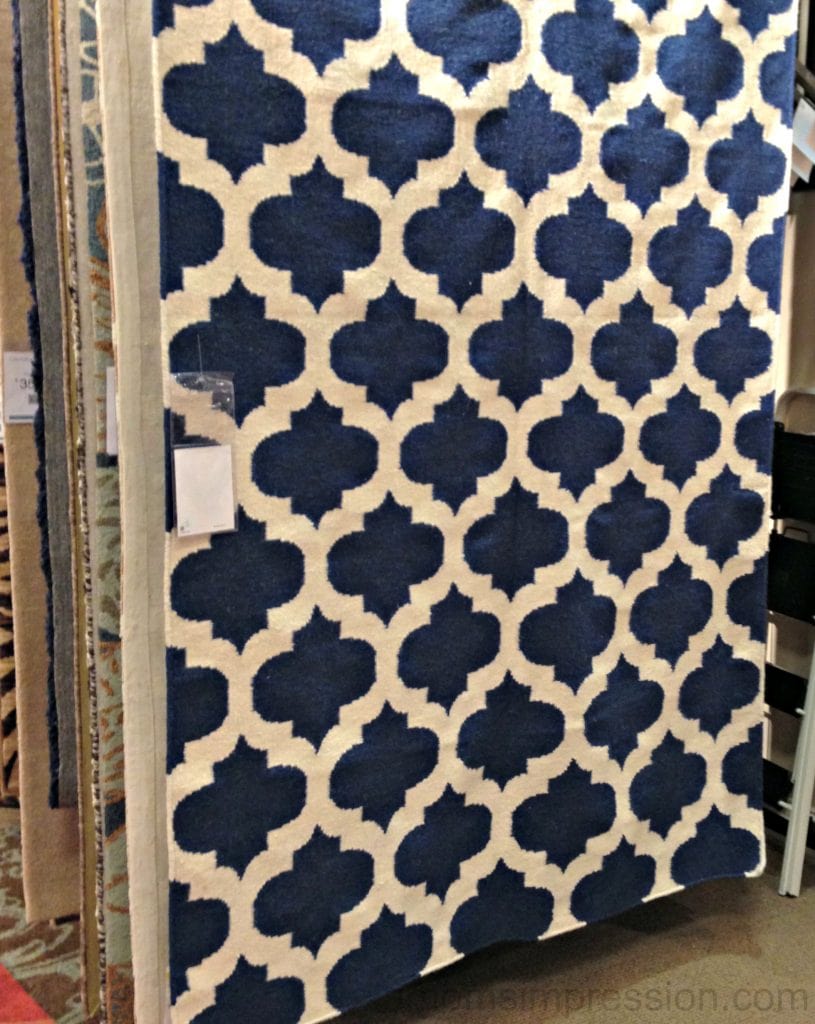 Isn't is wonderful? I really want a modern rug that has bright bold colors to it for my mom cave.  This is exactly what I have been searching for.  I can't wait to put it in my room!  I was very impressed with the collection at Havertys.  I found a lot of interesting pieces that I can't wait to come back and purchase after we move into our new house.  Shopping is going to be fun, picking out what to take home is going to be a hard decision.
Be sure to check out your local Havertys upcoming Home Fashion Workshops.  You can learn more about the workshops here!
Experience a Havertys Home Fashion Workshop for yourself! Be sure to reserve your space now for the next workshop on April 13th. Visit havertys.com to learn more.
This is a sponsored conversation written by me on behalf of Havertys. The opinions and text are all mine.