Thank you Hallmark Channel for sponsoring this post.
As the Holiday Season revs up in December, there are a ton of ways to spread the Holiday cheer! This year, The Hallmark Channel is adding even more Christmas spirit with their selection of Holiday wines. They are perfect to give as gifts, or enjoy yourself while watching Hallmark Channel's classic Countdown to Christmas movies!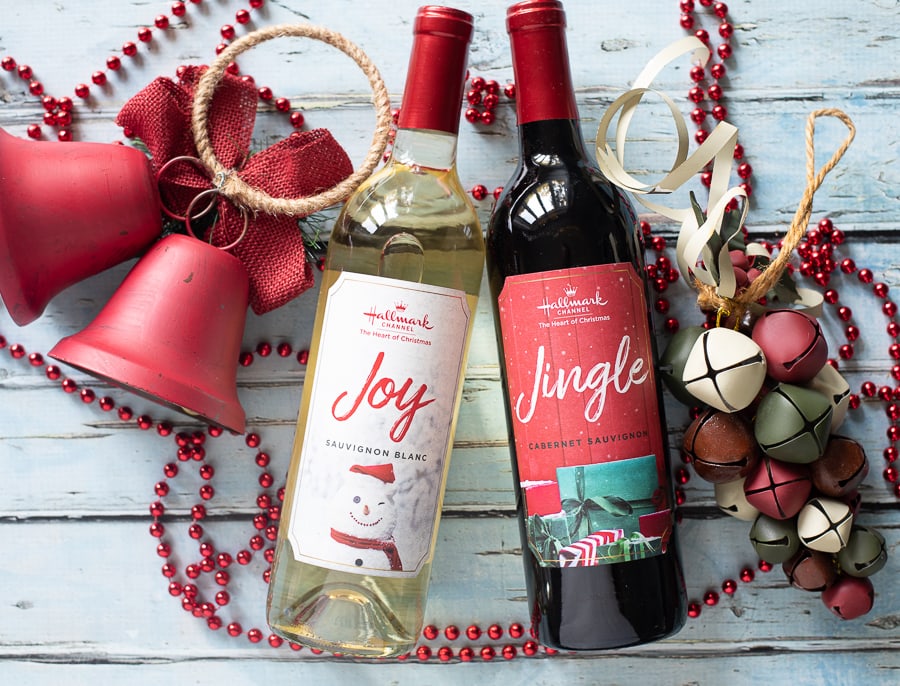 My Holiday Tradition
If you want to find me in the evenings during the month of December, there is a good chance I'm on our couch in the living room. My husband will have started a fire in the fireplace, I'll be in my PJs, there will be a glass of wine on the coffee table and there will be a Hallmark Christmas movie on the television.
For sure, this is my "Happy Place" during the holidays. And, as the days are getting colder and shorter, I am warmed by the thoughts of those roaring fires and those Yuletide love stories from Hallmark yet again this year!
Hallmark Channel Wines
But this year will have even more Christmas Spirit because The Hallmark Channel has come out with two festive wines! Now I can enjoy these wines while watching my favorite Hallmark Christmas programs!
The Hallmark Channel has come out with both a red and a white wine. They are called Jingle and Joy!
JINGLE is a Cabernet Sauvignon that has a warm, rich color with a full body flavor that touches on notes of cherry, dark chocolate and holiday spice.
JOY is a refreshing Sauvignon Blanc that balances white peach, tropical fruits and pineapple flavors. It's a fresh, juicy wine that has an invigorating, festive finish!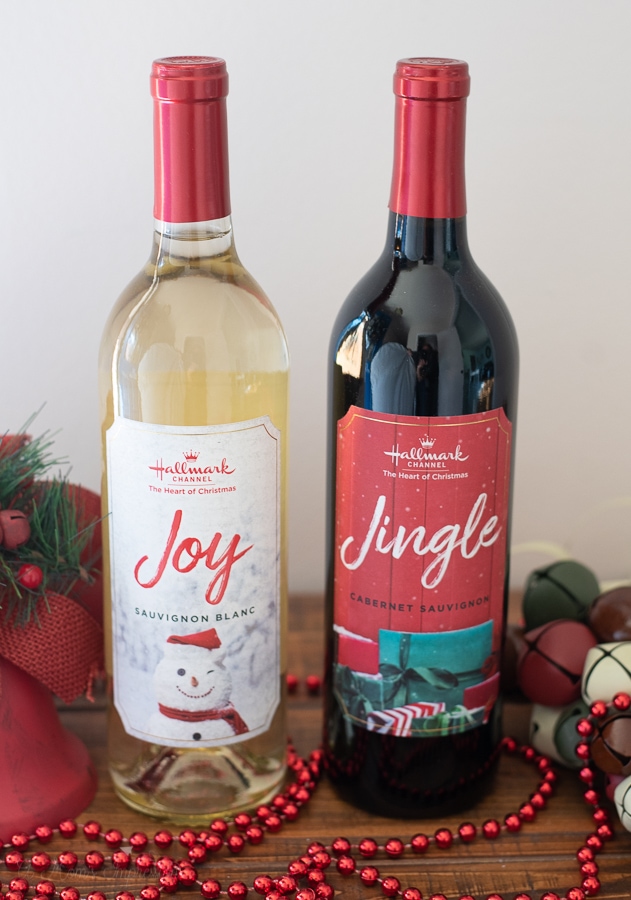 I'm a red wine girl myself, so I enjoyed Jingle, especially during these cold winter months! But my mother-in-law loves white wines and Joy will make an awesome gift this year! I'll probably actually bring it to Thanksgiving dinner. The women in the family always give small Christmas gifts to each other every Thanksgiving, this will be a perfect gift for her!
Get Your Own Jingle and Joy!
The Hallmark Channel has made it super easy to grab your own pair of wine bottles this holiday season. Just head to www.hallmarkchannelwines.com and select your package to be shipped directly to your house. You can buy the wines in bundles of 2, 4, 6 or 12. And you can choose the bundle to be all Jingle, all Joy or a mixture of the two!
The labels on the bottles look so cute and festive, and they really would be a fun Christmas present for friends and family!
So, light a fire, get your favorite blanket and a bottle of Jingle or Joy. Turn on The Hallmark Channel and watch your favorite Christmas movies this year. And, if you need me, you know where I'll be!