The big day is getting closer and the holiday magic is filling the house. I'm pretty excited for this weekend because Hallmark Movies & Mysteries "Christmas at Grand Valley" is premiering this Friday, Dec. 21st at 9pm/8c!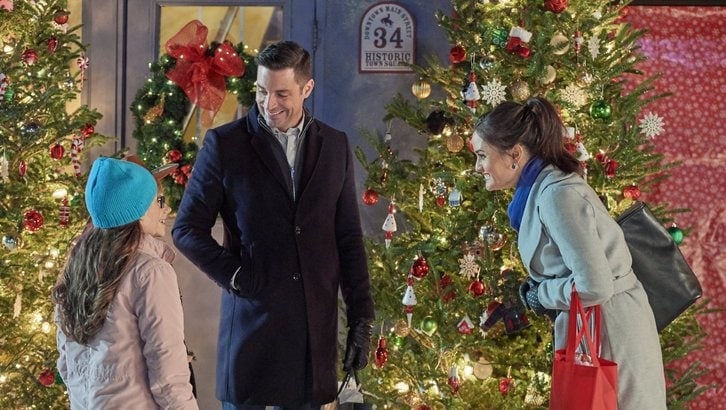 Thank you to Hallmark Movies & Mysteries for sponsoring this post.
This weekend we are excited to make Christmas cookies and goodies to pass along to our family and friends. It has been a tradition in our family to do this for years.  Another fun tradition is to watch holiday movies on the couch and snuggle up every night when the kids are home on Winter Break.
I'm excited to keep the tradition going this weekend with a new Hallmark Movies & Mysteries movie, "Christmas at Grand Valley"
About "Christmas at Grand Valley"
Burned out from the hubbub of the Chicago gallery world, artist Kelly returns home to the picturesque Grand Valley just in time for Christmas. Maybe her favorite town's shining season will reinvigorate her love of art and guide her down her next path. Leo, businessman and all-star dad to his children, struggles to balance his time this holiday season. When he is assigned to review a hotel in Grand Valley for its value, he sees this as the perfect opportunity for a Christmas family vacation. It isn't long until Kelly and Leo's worlds collide. As Kelly re-experiences her favorite Grand Valley traditions with Leo and his children, she begins to find her way back to her passion for art.
This movie stars Danica McKellar and Brennan Elliott and looks to be a feel-good Christmas story, one of my favorites! My husband is pretty excited to see his favorite actress from his childhood back onscreen in this film.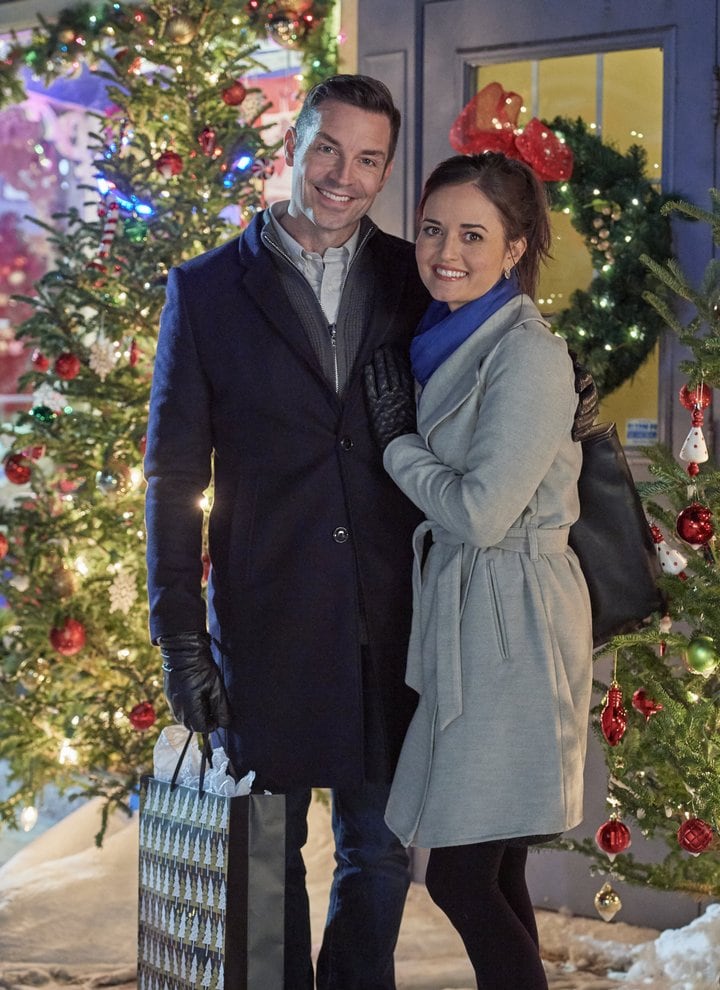 This holiday season there are 15 movie premieres being featured on Hallmark Movie & Mysteries. Be sure to visit the website to find more information about all the Hallmark Movies & Mysteries #MiraclesofChristmas original holiday movies.
Hallmark Holiday Fun
Get the Hallmark Movie Christmas App
With 37 new original movies, you won't want to miss even one! Now you can use our new Hallmark Movie Checklist app and you can create reminders, watch trailers and stay up to date on all the exciting new movies coming this Christmas on Hallmark Channel and Hallmark Movies & Mysteries!

Holiday Home Decoration Sweepstakes
Do you love a fun holiday sweepstakes? The fun just keeps on coming this holiday season! Hallmark Channel is going away 35 sets of ornaments and Balsam Hill trees on their Sirius Channel #70! Click here to learn more!
Christmas at Grand Valley GIVEAWAY
To keep the holiday spirit spreading, Hallmark Movies & Mysteries is giving one of our lucky readers a $25 Visa Gift Card! All you need to do is watch "Christmas at Grand Valley" and live tweet with me during the movie using #ChristmasAtGrandValley and #MiraclesOfChristmas and a winner will be chosen when the movie ends!