Leftover food from Thanksgiving can be just as delicious as it was on Thursday.  For me, the feasting continues all weekend long!  With Crest Pro-Health, I can indulge guilt-free, knowing that I am taking care of my teeth and gums while still in full swing with the Holiday spirit!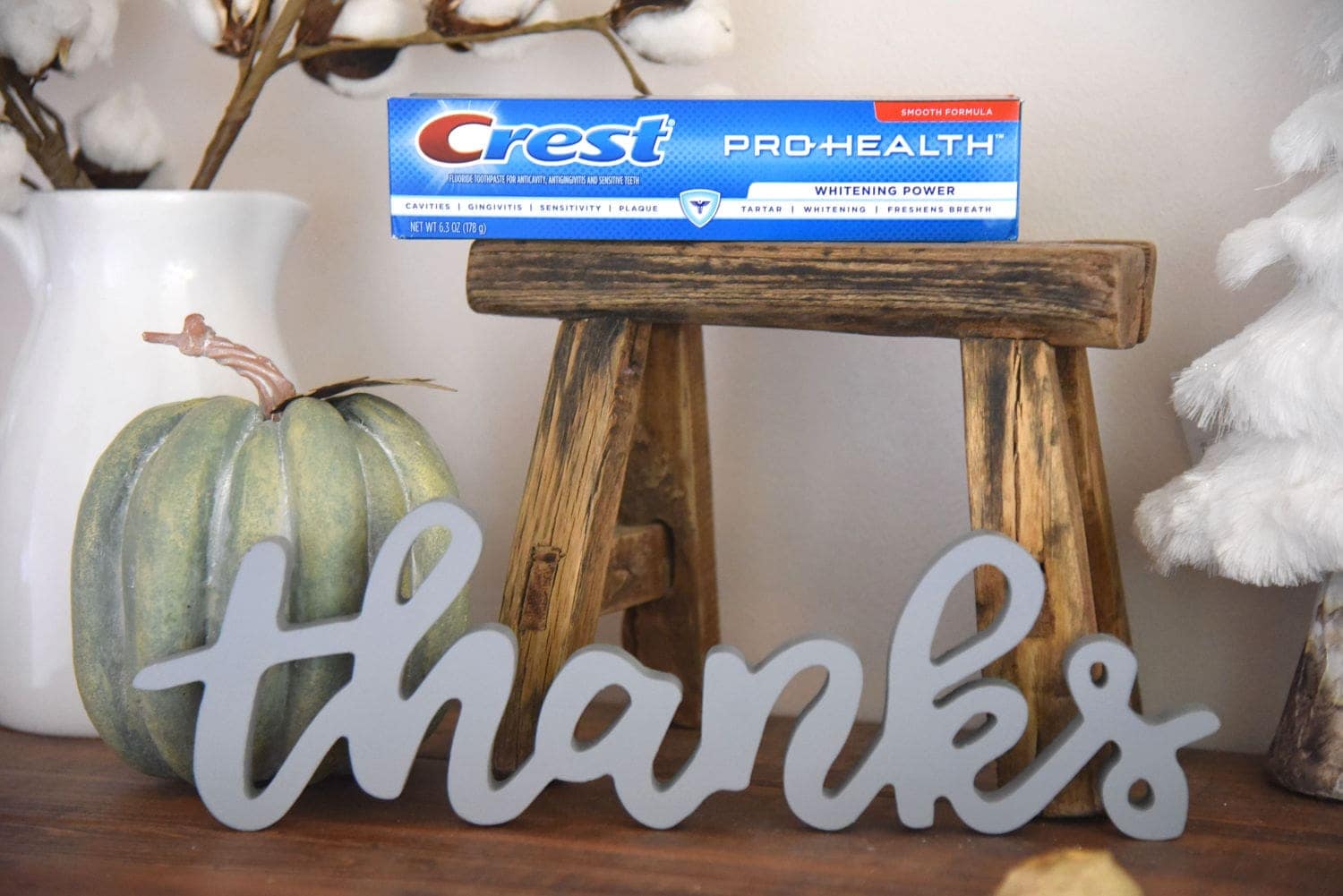 Sure, the Holidays are great to spend time with friends and family and to be thankful for everything that we have.  But they are also a fantastic time to indulge in our favorite foods.  Now that Thanksgiving is over, there is still a ton of delicious food left over.
Holiday Leftovers
A lot of these dishes, like my favorite green bean casserole, taste just as good (if not better!) reheated the next day.  There is also always some pie left, can't let that go to waste!  My sister-in-law always makes a huge batch of the best chocolate chips cookies in the world.  She brings some extra ziplock baggies for us to bring some home after dinner.
In fact, we have an entire blog post about Holiday Leftover recipes! Be sure to check it out!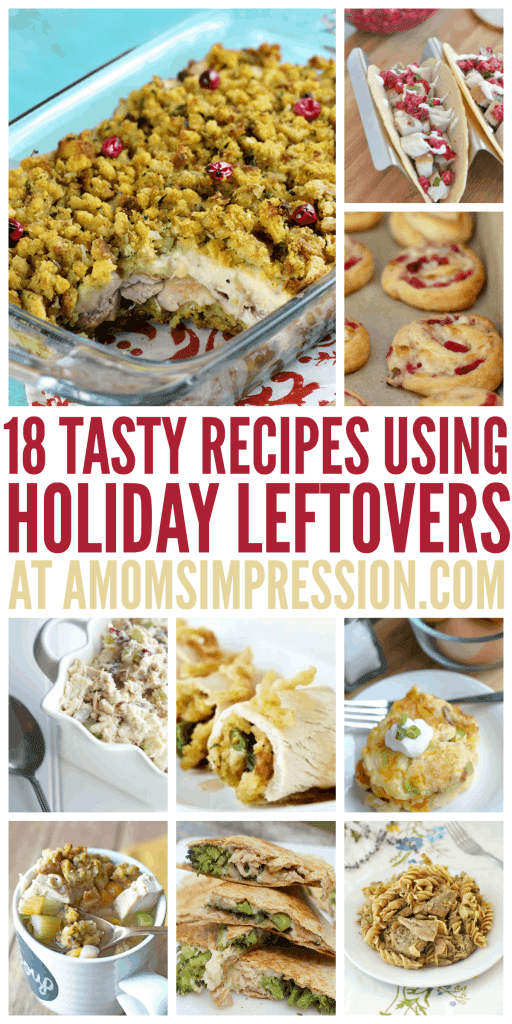 In our home, just because Thanksgiving is over, doesn't mean all the fun foods disappear right away. Plus, Christmas is just around the corner!  This is the time of year that your coworkers start bringing in treats for the break room.  Winter cake balls, otherwise known as "Snowballs" always makes an appearance in the office.  How can you say "no" to that?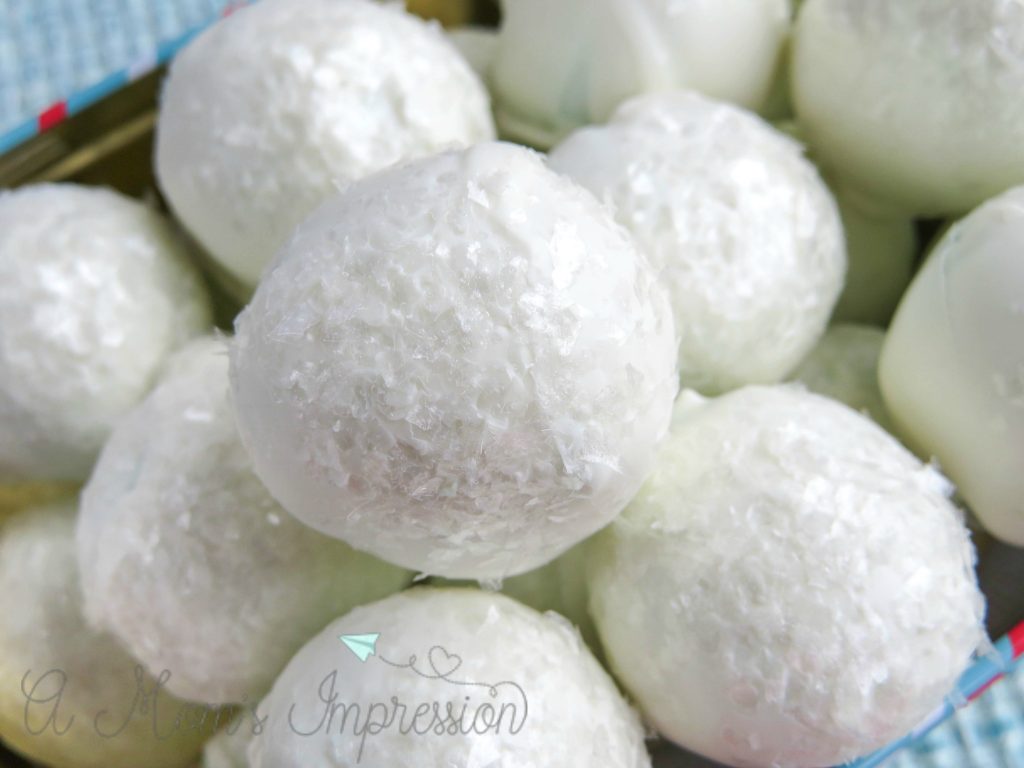 I'm not writing this post to make you feel guilty about eating these foods.  Actually, just the opposite!  I've always been a believer in living life to it's fullest.  But, that doesn't mean you shouldn't be responsible.  So, what is "Responsible Holiday Feasting"?
Responsible Holiday Feasting
For starters, even though you have 3 pies stacked up on your counter right now, that doesn't mean you can count them as a meal.  Don't skip out on the main course.
Make sure your kids eat their full dinner before getting dessert as well.  Also, limit your between-meal snacking.  Try not to be eating those cookies between lunch and dinner.  We have a candy bowl right by our front door that we fill with holiday-themed candy.  It is almost impossible to pass by that table and not grab a handful. So, maybe you shouldn't put all of your holiday treats in a place where it is super easy to access them.
But the most important aspect of being responsible for your body during the holidays is to take care of your teeth.  Remember, your teeth are working overtime during this time of year.  They probably are eating more food than any other time and a lot of the food is coated with sugar.  Much of the food can get stuck in between your teeth as well.  So, be sure to make life easy on your teeth this year.

Crest Pro-Health Toothpaste
In our home, we rely on Crest Pro-Health toothpaste.  It is the only toothpaste that is accepted by the American Dental Association to treat all seven attributes.
 Plaque
 Gingivitis
 Cavities
 Sensitivity
 Tartar
 Whitening
Freshens Breath *Fights plaque and gingivitis. Strengthens enamel
With everything that I am throwing at my teeth these days, I need to be assured that my toothpaste has me covered!  I can rest easy with visions of sugar plums dancing in my head knowing that Crest Pro-Health will defend my teeth against those sugar plums!  It helps promote healthier gums and strong teeth so that your dentist will be happy and content on your next checkup.
I'm not going dial back my eating these season.  I'm going to eat every bit of those leftovers and I'm not going to feel guilty about it.  But, I will be smart about it.  I hope you are smart too.  Use Crest Pro-Health to make sure you keep your oral health in tip-top shape this year.  For more information about Crest Pro-Health, visit www.crest.com.  Make sure to like and follow Crest on Facebook, Instagram, and Twitter.  You will receive updates and learn more about oral health.

$2 off Crest Products Coupon
Now is the best time to buy Crest products because, starting November 25, 2018, Crest will be releasing a $2.00 off coupon that can be used on a variety of products. Be sure to pick some up on your next trip to Walmart!